Top 10 Cool Expensive Things to Buy if Money Was Not Really an Option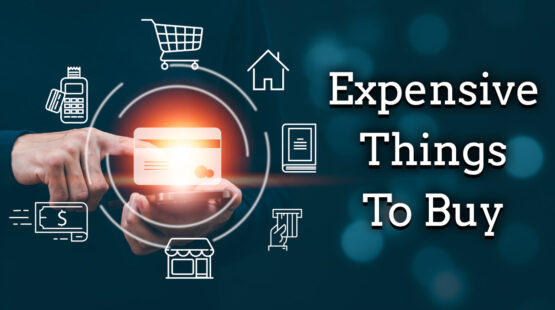 I'm sure many of you have taken a few minutes to daydream about what it would be like to have unlimited wealth. I remember comparing lists as a child with my friends of all the cool expensive things to buy if money was no issue.
While for so many this is only a pipedream, there are a few fortunate people in this world that live the rich man's dream. They serve as great reminders and motivators that anyone who is open to adopting a millionaire mindset needn't lose hope. As the adage goes, "where there is a will, there is a way." According to the stats, 72.5% of millionaires are self-made.
Here is our List of Some of the Coolest Expensive things to Buy
Unlimited wealth provides a limitless means to live a materialistic life. Big homes, fast cars, and other luxurious items come part and parcel of the luxury lifestyle. What are the top cool expensive things to buy for the rich? Well. Here is our top 10 list of suggestions.
1. A Mansion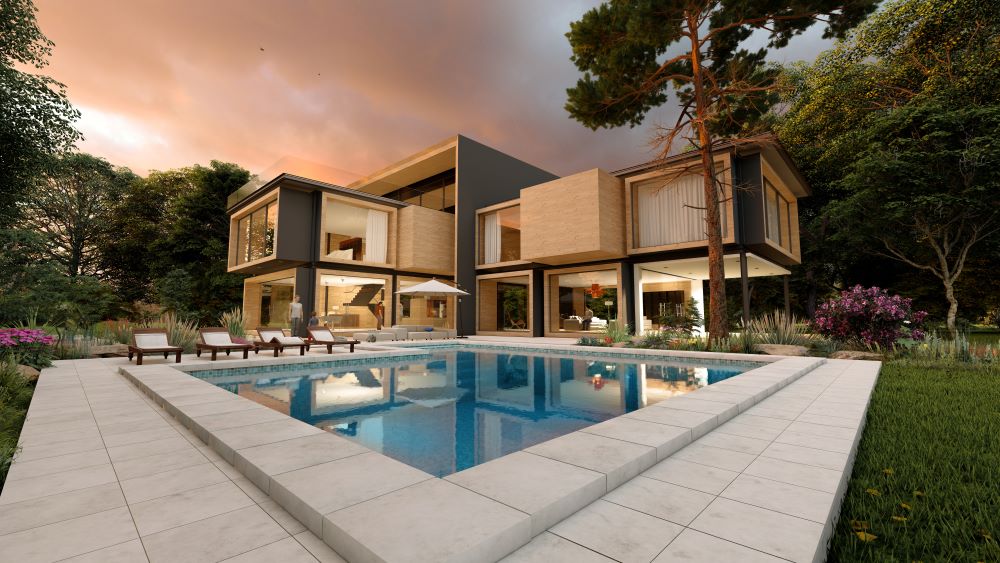 Everyone needs a roof over their heads. A home is the basic essential of just about every human being on the planet. Of course, the type of home we can afford is relative to our income. But what if there were no money restrictions?
Sports stars and millionaires often pay over $1 million dollars for luxury homes in some of the best suburbs in the world. In fact, super-rich people, like NBA and NFL sportsmen's houses are often known to be worth between $5 million and $30 million. The most expensive modern mansion in the world is worth $2 billion.
FUN FACT: There are over 268,000 millionaire households in Los Angeles County. It hosts more millionaires than any other US county. Sweet spots for expensive homes are found in neighborhoods like Bel Air, Beverly Hills, Brentwood Park, Malibu, Paradise Cove Bluff, and Serra Retreat. Many of the homes here fetch more than $10 million per home.
So, what would you buy? Think of a home a few steps from the white sands of the seashore, kitted with a full swimming pool, spa facilities, gym, hot tub, multiple airconditioned rooms, restroom facilities, and fully fitted kitchens. Surely a mansion would top your list of cool expensive things to buy with your great wealth.
2. A Holiday Home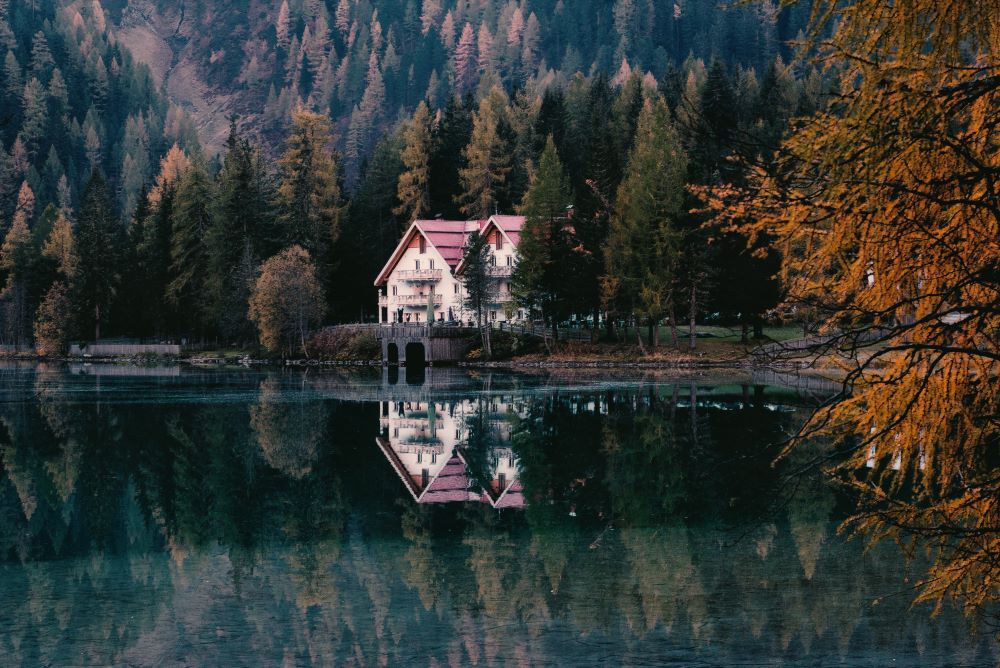 Why have one home when you can have two? If blessed with extreme wealth, there is always room for a holiday home. A place to unwind and relax and retreat from the mundanities of work and everyday life.
Perhaps a villa on a tropical island or a seaside apartment with spectacular views. Perhaps, you prefer to retreat to a cottage in the country or a log cabin by the lake. While our tastes may all differ, I'm sure that we can agree that a home away from home belongs on our list of cool expensive things to buy.
3. Exotic Cars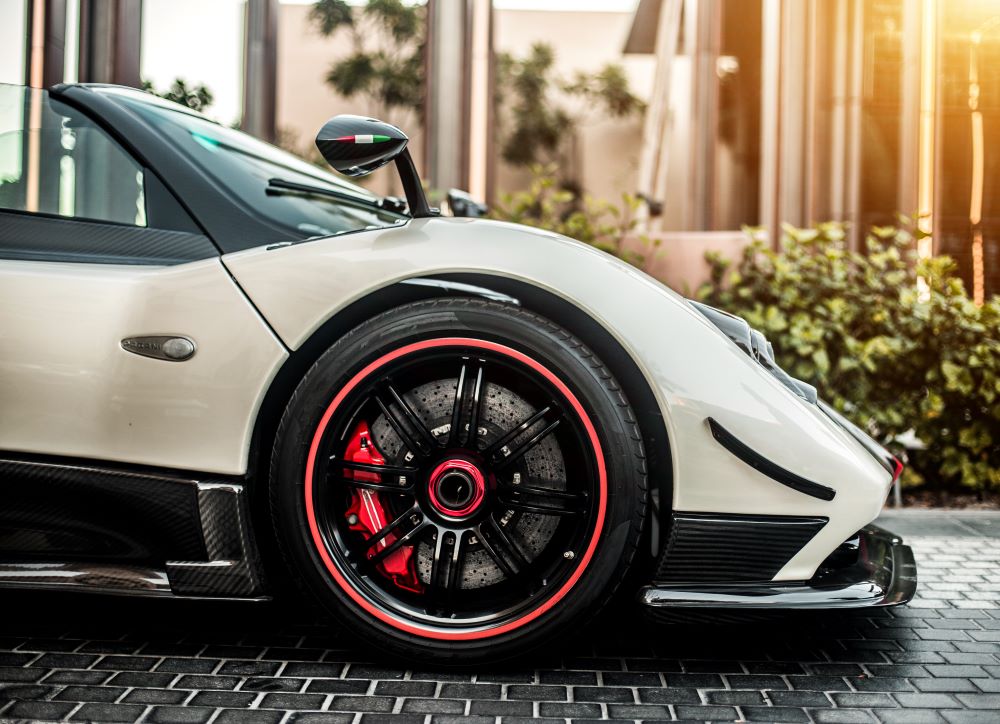 The crème de la crème of the car market lies in exotic cars made in Italy, Germany, England, the US, and other car leading countries. Brands like Lamborghini, Ferrari, Porsche, Bugatti, Maserati, Jaguar, Bentley, Rolls Royce, Corvette, and Mustang all come to mind. These cars are like toys to the mega-rich. They either provide eye-watering fast and furious performance or unrivalled laid-back luxury.
FUN FACT: Statistics show that only around 18 percent of the world's population owns a car. That means that if you own a vehicle, you are already one of the most fortunate people on the globe. But, of course, there is always room to expand.
Most warm-blooded men will mention exotic cars right near the top of cool expensive things to buy. Made with the finest materials, handcrafted add-ons, and the biggest motors, most cars in this class can cost you anywhere between $100K and $2 million, depending on the make and model.
4. Motorcycles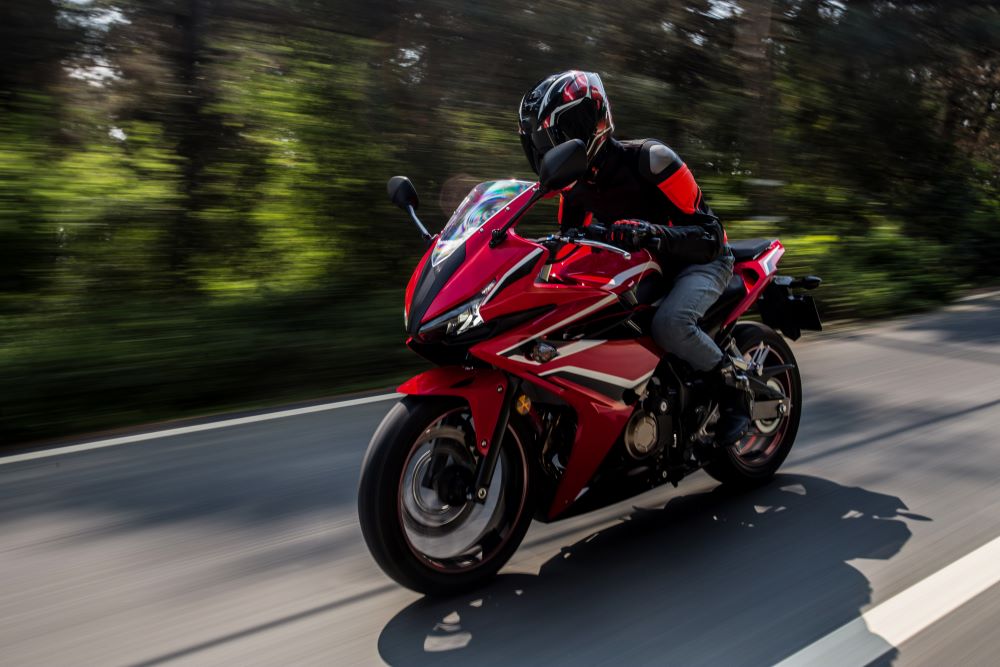 If freedom on the motorway is something you crave, there are few cool expensive things to buy that rival the fun that a motorcycle will bring you. While usually a fraction of the price of your average sportscar, most sports bikes will outperform their four-wheeled rivals. Honda, Kawasaki, Ducati, Suzuki, Yamaha, and others are rockets. The aerodynamic fairings and highly tuned small CC motors are an adrenalin junkie's friend.
Of course, those who prefer a more laid-back approach to the tarmac can enjoy the luxury and class that choppers like Harley Davidson bring to the table. This is one of the most iconic biking brands in the United States and retails anywhere from $13,000 for a standard cruiser to around $50,000 for a trike.
5. Yachts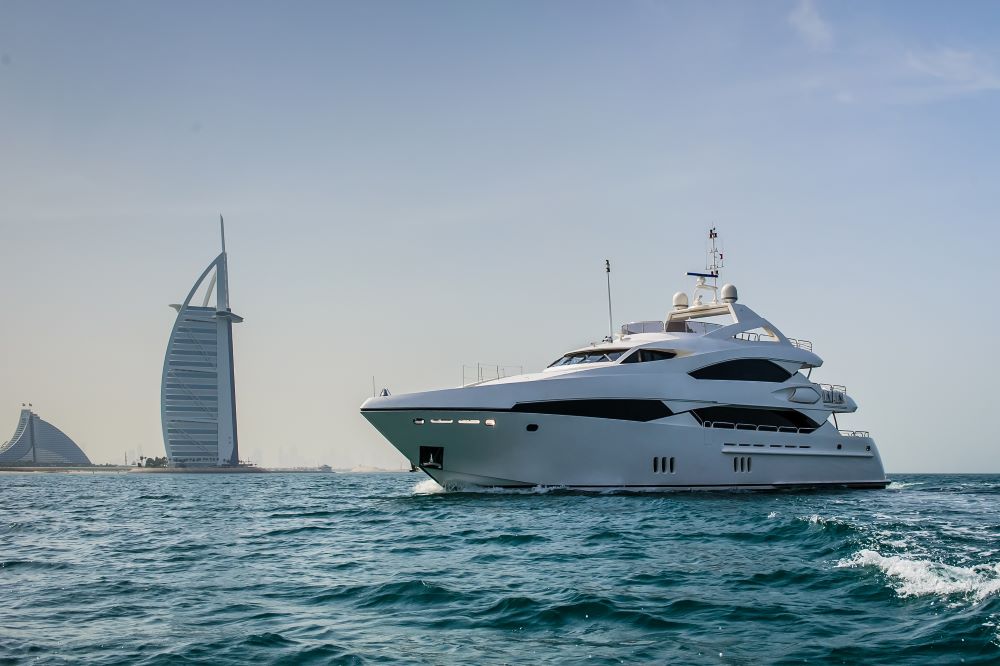 This is a luxury that only the super-rich can own. If someone you know owns a luxury yacht, you can take for granted that they may own many of the other cool expensive things money can buy on this list. Of course, yachts come in all different shapes and sizes.
Conor McGregor bought his Tecnomar for Lamborghini Yacht for a cool $3.1 million. It boasts the thrill of speed and sporty substance. Tom Brady bought a Wajer 77. This boat is built with leisure in mind and mimics a small apartment on the open sea.
But then you get billionaire yachts like Roman Abramovich's Solaris. This mammoth vessel is like a floating mansion at 460-feet in length. Worth an estimated $600 million, this ship-like luxury cruiser is four stories high, excluding all the space beneath the deck.
A holiday home might not even be necessary if you own a yacht, as you could dock it at just about any port in the world and enjoy a vacation in a new country every year. Popular yachting waters include the Mediterranean Sea and the waters around Florida and the Caribbean islands.
6. A Private Jet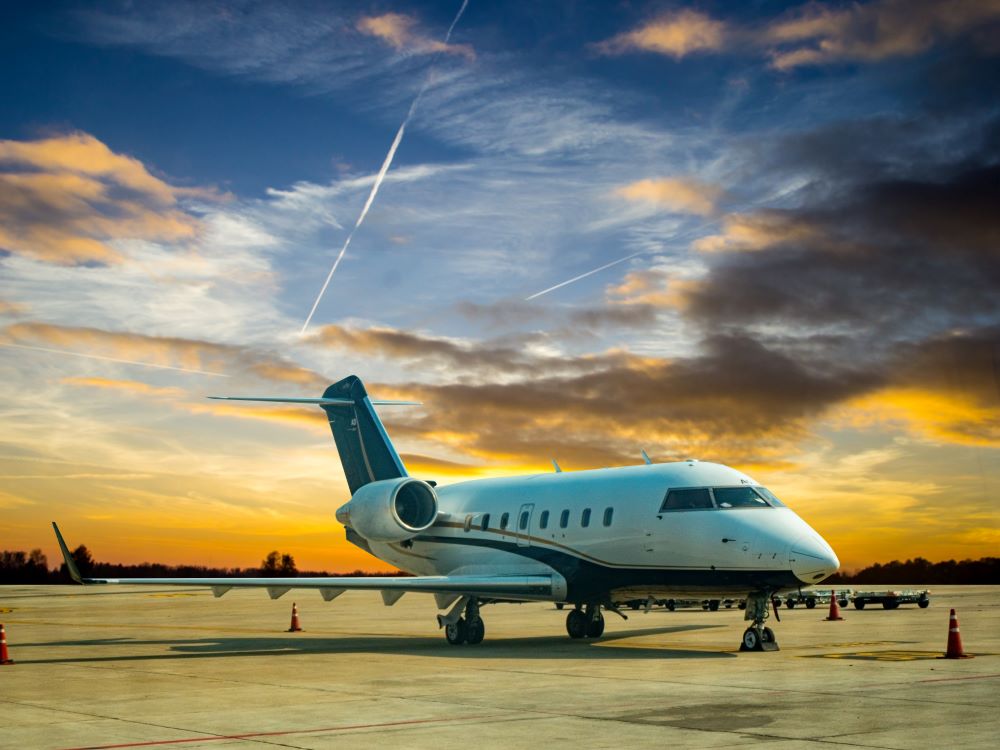 Traveling economy class is just not an option when you have untold wealth. In fact, forget even business class. Why not purchase your very own private jet to travel the world. Of course, the flight costs outweigh conventional travel, but when you weigh up the pros of luxury it's well worth it for frequent billionaire flyers.
FUN FACT: A base-level Cessna light jet (7-seater) will cost you around $4.5 million. A midsize Learjet 75 (9-seater) goes for around $13.5 million, while a luxurious Gulfstream G650 (10-seater) with all the luxury amenities starts at $64 million.
Most luxury private jets are faster than conventional aircraft, which cuts down on flight times. They are geared for comfort and space and grant you access to a private bar, bathroom, and more. Where a standard Boeing will complete a flight from London to New York in around 8 hours, a private jet will cut that time down to between 6 and 7 hours, depending on the speed of the aircraft and the weather conditions.
7. A Helicopter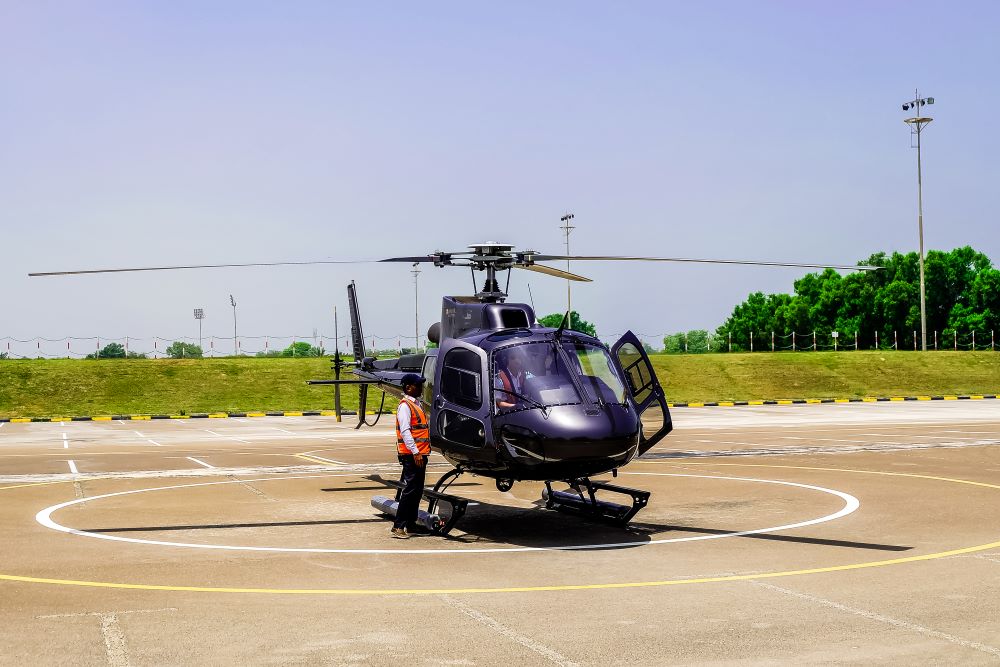 While a private jet is a perfect partner for quick long-distance travel, what about moving about the city or county in the fastest way possible? This is where owning your own helicopter comes in very useful. Many European, Asian, and American metropolises have helipads on various skyscraper rooftops to accommodate this sort of luxury flying.
Choppers are also just perfect for sightseeing. Attractive tourist destinations are best seen from the air. Those who have private choppers can enjoy the best tours in and around their homes. Like jets, helicopters are not for everyone's budget and remain branded as cool expensive things to buy for the rich. They can hold a price tag of anywhere from a few hundred thousand dollars to over $50 million.
8. A Limousine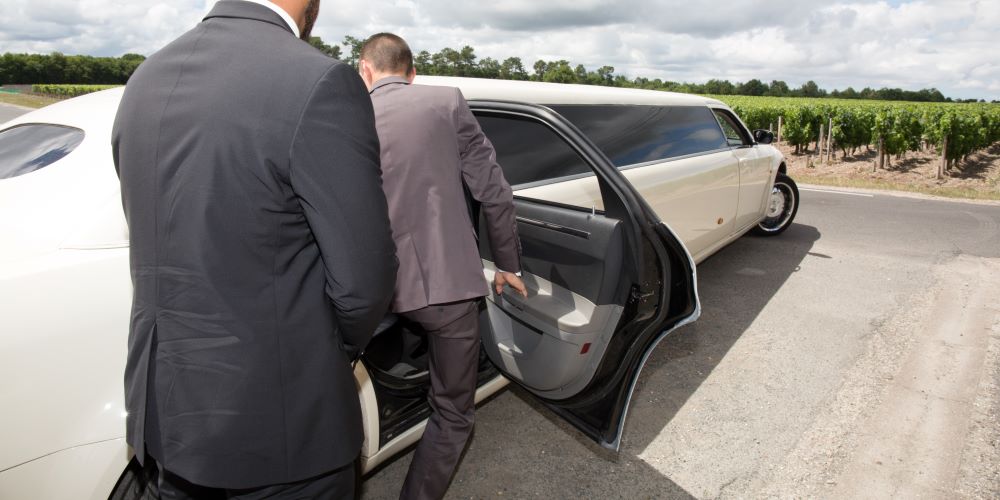 Prefer to stick to the ground, but really would prefer to avoid the stress of driving yourself around busy cities. Simply purchase a limo with a driver and all your woes are sorted. There are many body shops that can take just about any car and stretch it for you. Some of the most sought-out limos today are Hummers, Caddies, and Rolls Royce stretches.
Limousines cannot only carry far more people at once, but they usually come decked for comfort and space and often boast a full bar, privacy windows, sunroofs, and climate control. Just climb and let "Jeeves" know where you intend to go and relax with a vodka martini in hand as you wind your way there.
9. Watches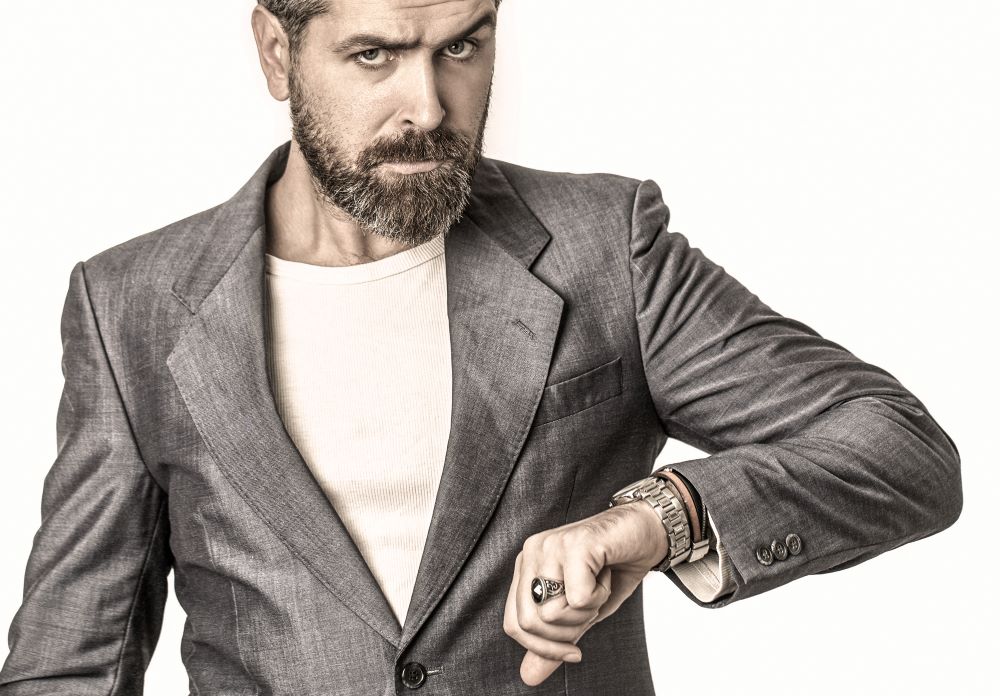 You can usually tell the status of a man or woman by the clothes they wear, but no other piece of apparel speaks of wealth like an expensive watch. The average joe might think that a Fossil, Gucci watch, or Swatch is a trendy timepiece, but rich people are not scared to dish out thousands of dollars on wristwatches.
Rolex, Audemars Piguet, Patek Philippe, Jacobs and Co, Richard Mille, and Hublot are just some of the best brands out there. These timepieces retail from just $3,000 to over $200K and more. It all depends on the finishing and rarity of the piece. Celebrities like Conor McGregor are well known for their expensive watch collections. It's a real sign of wealth among the social circles of the elite. As such, a high-end collection remains one of the coolest expensive things to buy.
10. Artwork
Art remains one of the coolest expensive things to buy because it comes in so many different styles and genres. You can express your own personality in your home through the art that you buy and display. Buying original pieces is obviously the most impressive feat. If your mansion is decked out in pieces from Pablo Picasso, Vincent van Gogh, Rembrandt, you better make sure you have outstanding insurance, as these pieces can be worth millions of dollars each.
FUN FACT: Digital Art is becoming a super-popular trend. The most expensive NFT piece was called "Everydays: The First 5000 Days" by artist 'Beeple'. The artwork went for $69 million at a Christie's Auction in 2021.
More contemporary artists include Cindy Sherman, Takashi Murakami, Miquel Barcelo, George Condo, and Rudolf Stingel. An investment of good money into art may well be worth your while in the long run.
Round-Up: Who Can Live This Way
If you hope to enjoy every type of cool expensive thing to buy in our top ten list, you will need to be a multi-billionaire. Not only does it cost a lot of money to purchase each item, but the repairs and upkeep on mansions, cars, and aircraft are expensive.
Currently, there are only a little over 2,750 billionaires in the world, so not everyone can buy whatever they want to. Thankfully, everyone can dream. Fortunately, you don't have to be a billionaire to own a few of the items on the list so there is still hope for many of you. Perhaps you can add your name to the list of millionaires who include around 1% of the world's population or 56.1 million individuals to date.