How Mark Cuban Accidentally Broke a World Record for the Largest Online Shopping Purchase in 1999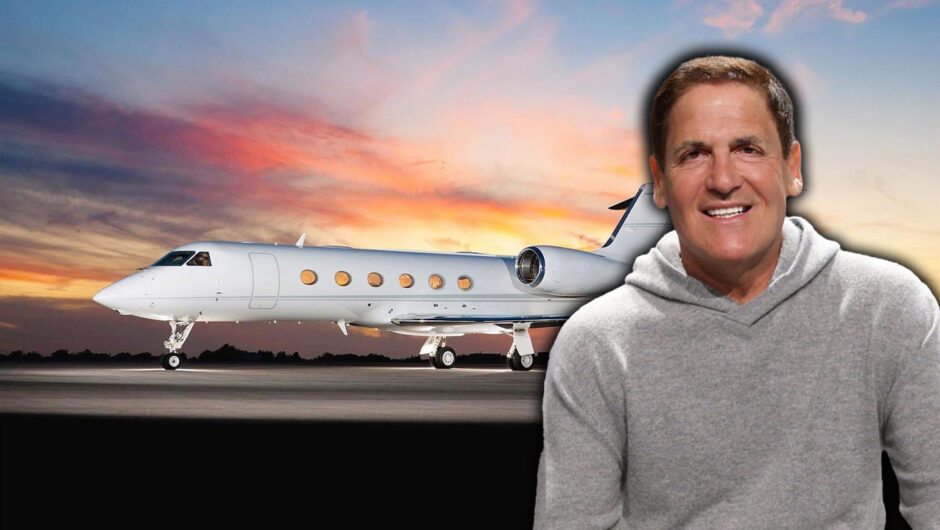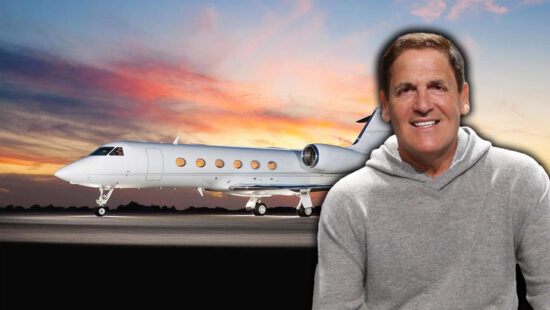 If you pay attention to the who's who in the business world in America, there is a very good chance that you have heard of Mark Cuban. Many will associate him with the Dallas Mavericks NBA team (because he owns it), while others will know his face from the investment television show – The Shark Tank – which airs on ABC. Either way, Cuban is a prominent business tycoon that literally propelled himself from offering dance lessons for $25/hour to owning billions in the bank.
Mark Cuban's net worth is reported to be around $4.6 billion as of the beginning of 2023. While he is not really known as a self-indulgent spender when it comes to luxury toys, Mark inadvertently broke a Guinness World Record for making the largest single e-commerce purchase in history in 1999, when he bought a $40 million Gulf Stream V private jet. Over a decade on, he still holds the title.
Time Management is a Massive Contributor to Mark Cuban's Net Worth Success
Mark Cuban's net worth is not holed up in new expensive sports cars and fancy yachts like many other exhibitionist celebrities out there. The majority of his wealth is found in business shares. While some might believe that owning a private jet is most certainly a luxury spend, for Mark Cuban it's a practical way to manage his time and business better. Cuban spoke of the buy:
"Buying a private jet was my all-time goal because the asset I value most is time and that brought me time."
In an interview with Men's Fitness, Cuban admitted that the smartest thing he had ever purchased was his plane. He said:
"It is obviously brutally expensive, but time is the one asset we simply don't own. It saves me hours and hours."
Cuban has explained that there are so many moments where the jet has helped him. Whether it's flying out for business after a Mavericks game, or making it in time for a family gathering, it has been the perfect tool to help him balance his very heavy schedule. Since '99, Mark Cuban has invested his net worth in another two planes.
From Zero to Hero – The Highlights of Mark Cuban's Net Worth Chase
But what sort of mindset and dedication does it take to make it into the billionaire's club? In the case of Mark Cuban and his net worth gains, it's been about making the right decisions at the right time.
While the celebrity tycoon has injected his personal wealth into way more than 200 business ventures and start-ups, there is a handful of defining moment that moved him into the elite billionaire class:
1. Starting MicroSolutions
In 1982, Mark started a personal computer consulting company after losing his job at YBS. In a short time, he had learned to write programs and provided stiff competition to his previous employers. Within 9 years he built the company into a multi-million-dollar business and in 1990 sold it to CompuServe for $6 million.
2. Established AudioNet
After the sale of MicroSolutions, Cuban went into business with Chris Jaeb and Todd Wagner. Together they began an online streaming start-up, called AudioNet, which was later rebranded as Broadcast.com. Mark eventually bought Chris Jaeb's shares and took control of the company. After growing the business to over 300 employees, churning hundreds of millions in revenue, he sold his shares to Yahoo. They gave him the equivalent of $5.7 billion in Yahoo shares for the sale. Ultimately, this sent Mark Cuban's net worth into the billion-dollar zone.
He eventually offloaded the Yahoo stock, after foreseeing the dotcom bubble burst of the late 90s. He managed to recoup $2.5 billion for the share sales, nearly twenty times what he would have got had he sold after the bubble burst.
3. Purchase of the Dallas Mavericks
With $2.5 billion in liquid needing a home, Mark Cuban decided to buy the struggling Dallas Mavericks NBA basketball team for $285 million. With an injection of cash and a new management style, the team went from being one of the worst in the league to being NBA champions. The team is now worth an estimated $3 billion.
4. eGroup Overnight Money-Maker
One of the quickest money makers that have attributed to Mark Cuban's net worth was his purchase and sale of eGroup stocks. He invested $1 million in the company in 2000, and in 2001 Yahoo came knocking, acquiring the email listing business for $432 million. Cuban netted $250 million in the deal. That's a 250% return in one year!
5. Mark Cuban on TV
Mark Cuban has become a household name thanks to his appearances on The Shark Tank. Here, he has backed multiple business proposals, some of which have done extremely well. In addition to his ability to get in on hot business deals on the show, the billionaire is paid a decent salary for his time, too. He and the rest of the 'Sharks' receive about $50K per episode. This amounts to an income of around $1 million per year.
But aside from the salary, the show has helped Cuban do what he loves best – invest in innovation. However, Mark has suggested that he might want to leave the ABC television show that launched him into the public space.
What Else Does Mark Cuban Splurge On?
While Mark Cuban can delight in a massive net worth portfolio, he is not as big a spender as you might think. Most of his cars, he has had for ages, and he has even stayed in the same home for over 18 years.
Mark's Car Collection
While he might not buy new cars all the time, the ones he has got are impressive. He owns a 1966 Buick LeSabre (which only cost him $200 when he bought it in his twenties), a Mercedes Benz S600 Pullman Guard limousine, and a 1955 Ford Custom Line to name a few.
The Ford was sourced and modified by Gas Monkey Garage on the set of the FastnLoud reality TV show. Although they are traditionally known for their hot rod builds, Cuban asked for a more traditional vintage restoration job on the car.
Mark Cuban's House
As a family man, Mark Cuban's house is the perfect mansion. There is plenty of space for a family of five and many more guests if the need arises.
The house is situated in Preston Hollow, Dallas. The Chateau-style home is not the only residence in the Mark Cuban net worth portfolio though. He also owns a vacation house in California. He purchased the Texas mansion back in 1999 for a whopping $13 million (which was a lot of money back then).
The 23,676-square-foot home sits on 7 acres of land. It boasts 10 bedrooms and 16 bathrooms in the main house alone. There is also a three-story guesthouse on the premises and 3 garages to house his vehicles.
Cuban purchased his California home in 2018 for $19 million. This beauty has 6 bedrooms, 6 full bathrooms, and 3 half bathrooms. The resort-like house boasts a modern open-plan styling with a swimming pool and views of the ocean
How Long Will the Record Stand?
With the price of inflation, Mark Cuban's record online purchase may not stay at the top of the charts for long. While it has remained at the top for over a decade, online shopping has become even more prevalent and user-friendly in the last few years. As such, it's worth keeping an eye out to see who will trump his transaction and what item will likely surpass the value of an expensive jet plane.