What Makes Rolex Watches so Costly and is the Most Expensive One Worth it?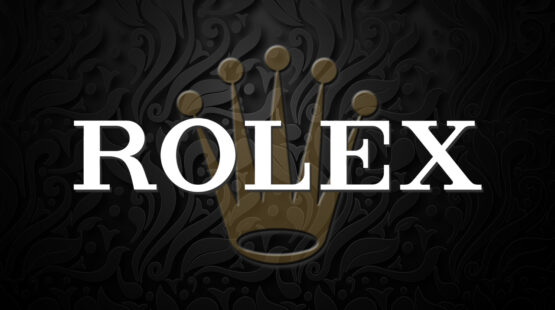 In the watch industry, there are few brands as iconic and well-known as Rolex. While it may not be the most expensive watchmaker in the world, it is certainly one of the most popular among businessmen and celebs. The purchase of a Rolex is generally associated with wealth and affluence, and it's very rare that you won't have to cough up a small fortune to acquire one for yourself. That remains true if you are buying both used and brand-new timepieces.
But what makes Rolex watches so expensive? We decided to investigate behind the scenes. In this article, we will uncover which is the cheapest Rolex you can buy, which is the most expensive Rolex to ever sell on the open market, what detail goes into making one timepiece, and how to tell if you are looking at a luxury Rolex model or a cheap Rolex knock-off.
Who Owns Rolex?
Rolex is a British-founded Swiss watch design company based in Geneva, Switzerland. It was established in 1905 by Hans Wilsdorf and Alfred Davis in London England. The company was originally known as Wilsdorf and Davis until 1908 when it rebranded as the Rolex Watch Co Ltd.
They moved offices to Geneva, Switzerland after the first world war to evade the diminishing UK economy at the time. The production of expensive Rolex timepieces is part of the reason why Geneva is on the map as the watchmaker's capital of the world. Many of the best watch brands hail from this area.
Today, the Rolex brand remains tied to the Wilsdorf name and is property of the Hans Wilsdorf Foundation, which is a private family trust. The brand performs stupendously in the modern-day market, boasting revenue figures as high as $5.2 billion in 2019, alone.
With over a century of watch design behind them, there is little wonder why the Rolex brand is synonymous with quality and excellence.
How Much are Luxury Rolex Watches? 
On the whole, Rolex watches are premier pieces. As such, you will have to spend thousands of dollars to purchase one. Even the cheapest Rolex can go for a price that the general population could simply not afford without clearing out their bank balances.
Costly Rolex watches also hold their value so well. In fact, if you hold a rare timepiece from one of their collections, your watch could actually increase in value over time.
So, let's investigate which are the cheaper Rolex timepieces, and which ones hold the highest value.
The Cheapest Rolex Timepiece
There really is no such thing as a cheap Rolex, only a more affordable one. If this is what you are looking for, you'll have to enquire about the Datejust series of watches. While they harness the same quality mechanisms and casings as other more expensive Rolex options, the mechanics inside the timepiece are slightly simpler than on brands like the Day-Date, Sub Mariner, and Daytona.
As such, you can pick them up for between $2,500 and $10,000, depending on the design and finishing. It is possible to purchase more expensive Rolex Datejust watches, but the higher valued ones are generally special or limited-edition reserves.
The Most Expensive Rolex Timepiece
Introduced in 1963, the Daytona is the most expensive quality Rolex watch series in the collection. It was initially developed for racing car drivers and sportsmen and is now worn on the wrists of high-end buyers and business tycoons.
The watch comes with a tachymetric bezel with three counters that allow racers to measure elapsed time and average speeds more easily. While you can pick these Swiss marvels up for as little as $13K to $29K, some of them have retailed for upward of $90,000 second-hand.
Some of the top-selling luxury Rolex Daytona's include:
Rolex Daytona Unicorn (Ref: 6265) sold for $5.9 million.
Cosmograph Platinum Zenith Daytona (Ref. 16514) sold for $3.2 million
Daytona Cosmograph 'The Legend' (Ref. 6263) sold for $4.1 million
But all of these still pale in comparison to the most expensive Rolex to ever sell on auction. The one-of-a-kind Rolex Paul Newman Daytona (Ref:6239) sold for a whopping $17.8 million in 2017 at Phillips Auction House. It was named the "Paul Newman" because it featured on the actor's arm in many famous publicity shots. It came with a personal engraving from his wife, with the words "Drive Carefully Me" on the back.
Why Are Rolex Watches So Expensive?
While the brand can accrue a certain degree of value from its name alone, it's not the only feature that makes Rolex an expensive watch brand. There is a tremendous amount of detail that goes into producing boutique-quality mechanical watches like these.
But Rolex was not always a luxury watch brand. In its formative years, it was considered more as a tool – a practical timepiece. Its status began to change in the 1960s and by the 1980's it was considered an iconic leisure piece.
The Money is in the Details – Mechanical Watches
Mechanical watches are not easy to build. The small size of the parts accompanied by the high failure rate of components during the manufacturing process push up the price significantly. The labor time is far more intensive than with other lowlier watch mechanisms.
In fact, luxury model Rolex watches can take up to a year to manufacture and test. They go through a rigorous vetting phase to make sure that the watch you get outlasts you. Just one of the tests involves opening and closing the clasp 100 times to ensure that it maintains its quality feel and that it will never fail.
On top of the in-house testing, each timepiece is independently tested by the "Independent Swiss Chronometer Testing Institute." Once the vetting process is complete, the watch will receive a status branding as a "Superlative Chronometer."
High In-House Development Costs
Watchmaking is a highly exclusive, yet demanding profession. As such, the most expensive Rolex pieces cost a lot to both design and craft. The watch movement mechanisms are never run-of-the-mill designs. Instead, the watch brand uses its own trademarked movements, which are highly intricate and only made from the best materials. Simply open a premier Rolex watch and you will see what we mean.
No Expense Spared on Materials
Rolex watchmakers do not spare expense when it comes to the materials they use to make their products. For instance, instead of using 316L steel, like many of their competitors do, Rolex tends to use 904L steel for their components. This quality of the metal is much stronger than the average metals used in other top timepieces.
The casings often include white gold, yellow gold, ceramic, diamonds, and other expensive materials to provide that first-class finish. These embellishments are very costly and add substantial value to the piece. It's this quality package that makes Rolex timepieces so sought-after by millionaires and wealthy individuals.
How to Check Whether a Luxury Rolex is Real or Whether it is a Fake Cheap Rolex Knock-Off
Of course, if you are forking out huge sums of money for wrist watches, you'll want to know how to spot a cheap Rolex knock-off from a real expensive Rolex masterpiece. There are 5 checkpoints you can use to make sure that the Rolex in your hands is genuine.
Position of Serial Number
All genuine luxury Rolex watches include a stamped serial number between the 6 o'clock position on the dial and the watch lugs. To find it, you will need to take off the watch's bracelet. A genuine serial number will have a reference number engraved deep into the metal.
Cheap Rolex knockoffs will have a sloppy engraving. Hold the serial number to the light. A genuine Rolex should have a slight glow around the engraving.
The Crown Logo
There are two "crowns" to look out for when you are appraising the legitimacy of an authentic Rolex. The first crown is visible on the watch face. It should be perfectly centred and raised. Some fakes negate adding this crown, and when they do, it is not raised.
The best way to spot a fake is to look for a second crown etched into the actual glass of the watch at 6 o'clock. It can, however, only be found on models manufactured after 2002. You will need to use a magnifying glass or microscope to find the etching.
Movement of the Second hand
The second-hand moves 8 times a second, giving the illusion that it is in perpetual motion on the clock face. Most cheap Rolex knockoffs display the standard single tick per second. If in doubt, place the watch to your ear. The watch should not tick slowly like a standard clock. The pace should be faster and quieter.
The Back of the Case
Some fake Rolex watches include a glass backing on the case cover. While many other Swiss watchmakers include transparent back cases, Rolex never does. So, while the watch may look impressive, it's a sure sign of a fake.
Buy From a Verified Dealer
Of course, you won't have to go through the pains of vetting an expensive luxury Rolex if you purchase your watch from a reputable jewelry store. An approved Rolex dealer will be able to tell you everything you need to know about each piece in the collection they offer.
Rolex Round-Up
Well, we hope that you have found our article inciteful and useful. Not only do you know which luxury Rolex watches are most valuable, but now you know why. If you are in the market for a Rolex, be sure to read through our helpful tips above to make sure that you only buy a legitimate timepiece.