Life of a High Stakes Gambler: The Past and Present High Roller Experience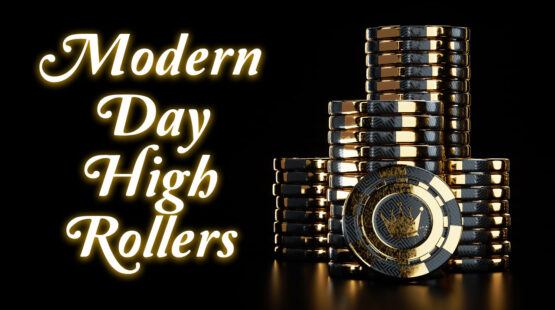 The modern-day casino and poker industry is massive worldwide. The draw of both lavish retail and online casinos and poker rooms attracts players from all sorts of backgrounds. While regular players can enjoy frequent perks, promotions, and games, high rollers experience the casino scene in a very different way.
We aim to dig briefly into what the high-roller life entails in the world of gambling. What makes a high roller, what lifestyle do they enjoy, and how has the high roller life evolved over time? These are all questions we hope to answer as our team of experts investigates.
High Roller
Also known as a whale or a cheetah, a high roller player is someone who typically brings a huge bankroll to the table and places high-stakes wagers. Where casual players can enjoy reasonable wagering limits when playing blackjack, poker, or roulette, high rollers look to spend anywhere between $100,000 to $300,000 in a single hand or game round.
High roller players form only a small percentage of the total takings at most casinos, but their propensity to place large stakes means the casinos can make big money quickly. Of course, the risk factor for the 'house' increases when entertaining whales, so only the bigger casinos tend to offer the chance to play for hundreds of thousands of dollars at a time.
High rollers are also treated differently at most casinos. They play at exclusive tables, enjoy various comps and bonuses, and usually have an exclusive host looking after their needs during their stay. In other words, they get VIP treatment. This is where the casino industry can get competitive. Who has the highest limits, the friendliest staff, the cushiest seats, and the best add-on perks? These are all things that high rollers demand.
How Much Should One Spend to Be Classified a High Roller?
Of course, the added attention is something everyone would love from the casino staff, however, making the cut as a high roller is no easy feat unless you have deep pockets. At some establishments, $5,000 to $10,000 wagers will not even put you at the same table as some of the executive class high roller players.
If you're gaming at high roller tables in Las Vegas, the limits can go as high as $150,000 to $300,000 per hand, if not more. Some of the more exclusive casinos even provide a special high-limit game room for those who want to bet big.
What are the High Roller Perks?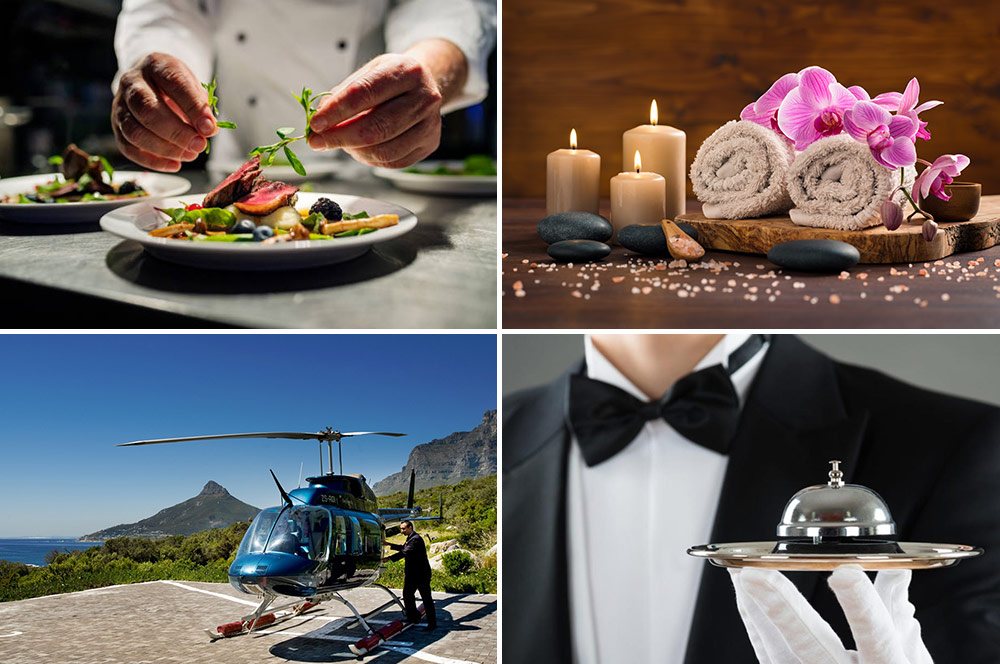 If you are a known whale that is prepared to risk up to $500,000 at a casino, there is a good chance that you'll receive a complimentary stay and enjoy 5-star treatment all the way.
The high roller packages at some casinos include:
Free flights to and from the casino
Complementary helicopter transport while staying at the hotel
Free use of the hotel's limo
A free exclusive high roller suite
A credit line of anywhere up to $2 million or more
Some suites come with a butler
Free Spa treatments
An exclusive casino host at your beck and call 24/7
Direct interaction with the casino's CEO
A free dining experience at upmarket restaurants, and more.
Most high roller suites are decked out for royalty. They provide modern conveniences such as a jacuzzi, king-sized beds, the finest linens, state-of-the-art restroom facilities, entertainment areas, beautiful views, and other modern amenities. Many of these suites cannot be hired. They are reserved especially for those who are willing to put large sums on the line during their stay.
The History of High Roller Gaming
The term, "high roller," was coined in 1873. Back then many of the games available included outcomes from the roll of a dice. High roller became a term associated with the high stakes that some dice rollers would bring to the game.
Of course, there were high rollers long before the term was ever derived. In fact, gambling has been around as far back as history is recorded. Dice rolling was mentioned in manuscripts that trace back to ancient Mesopotamia in 3,000BC.
Many hard decisions were made by rolling the dice. Even the Christian Bible showcases "the casting of lots" (dice throwing) among the Roman soldiers in a bid to see who would win Jesus' garments after he was put to death. This was not an isolated incident among the Romans of the time, either.
Gambling continued through the middle ages, though medieval gambling was hugely frowned on by the Roman Catholic church of the time. The game options were limited mostly to chance-based outcomes. Because times were tough, only royalty could really bet big on outcomes.
In the 1700s, nobles in the French courts would play games of skill like Vingt-et-Un, (which is where blackjack likely derived from). In fact, there are records of King Louis XV playing the game. His notable wealth and influence would have classified him as a historical high roller.
Unfortunately, before casino resorts came onto the scene, many gaming taverns were tied to brothels. As such, the height of VIP treatment included a night's stay with a free prostitute or two. There was no real distinction between VIP and casual player treatment. While VIPs would have received a little more attention on the gaming floor, there were no 5-star hotels and spas to spoil guests. Finally, the commercialization of gambling led to an enhanced high roller experience worthy of the giant sums of money being spent on the floor.
Well-Known High Roller Players in Modern History
In modern history, the casino and poker industries have experienced many high-roller players who have gone on to become famous for their high-rolling betting habits. Here are 6 of the most well-known ones:
1. Phil Ivey
Phil Ivey was known as one of the best poker players of all time. Unfortunately, his reputation was marred when he was accused of cheating while gambling. He lost a court battle that ensued, costing him dearly in the process. However, he's still classed as a notable high roller meaning that his reputation doesn't affect the fact that he spends large when he gambles. When Ivey wasn't winning poker tournaments with superior poker hands and his wits, he was playing roulette and baccarat.
It was nothing for Ivy to place wagers as high as $200,000 at the roulette table. He won just under $10 million playing baccarat in Atlantic City and another $11 million at a casino in London. He used a strategy called edge-sorting, which is what made him so hated at casinos.
Edge sorting involves a technique where a player determines whether a face-down card is likely to hold a high or low value based on observing and exploiting subtle differences on the backs of the cards being dealt to identify them.
2. The Sultan of Brunei
As one of the world's richest men, there is no wonder the Sultan of Brunei encapsulates the meaning of high roller. He meets the 'whale' benchmark each time he turns up at a Vegas casino. The Sultan is notorious for dropping anywhere up to $1 million for a day's gambling. Of course, he receives all the five-star treatment he deserves for his high stakes while he is there.
For a man that is worth over $30 billion, it's hardly a catastrophe to lose a million here and there. His bank balance will hardly feel the loss.
3. Kerry Packer
Kerry Packer is the most well-known whale in Australia. The Aussie billionaire regularly spends $500K on a single hand of blackjack. But that's still nothing. He once placed bets of more than $25 million on several roulette tables at the exact same time. Unfortunately, he lost each of the bets, but it was no sweat off his brow.
Kerry was also well known for his generosity to casino staff. He's often left million-dollar tips to waitresses and hosts during his casino stays.
4. Dana White
The UFC's president, Dana White, is a notorious blackjack player that has taken more than one Vegas casino to the cleaners. In fact, he's been banned by several establishments on the strip. While the casinos have not come right out and said it, we believe they suspected him of card counting.
White once enjoyed a 5-month winning streak. His greatest yield was $7 million in one sitting. How much money must you be betting to earn that sort of return on blackjack when the highest payout is 3:2 and the average return is 1:1? He gives the word 'high roller' meaning.
5. Mikki Mase
Though new to the gambling scene, Mikki Mase is probably the most successful baccarat player ever and has been dubbed the unofficial Baccarat King. He claims to have the secret to gaining the edge at the baccarat tables, and the proof is hard to refute. He's had several interviews with popular bloggers and social media personalities where he has proven that his winnings far supersede his losses in his gambling career. Mase's single most profitable session a the tables saw him walk away with $11,526,000, according to his statements on the Nelk Boys' Full Send podcast.
6. Mo Chan
Mo-Chan is a high roller that appeared out of nowhere one day and took an Australian casino for $10 million in cash. He did it while placing $500,000 bets on baccarat. The pit bosses eventually limited his stakes, which in turn ended his streak. As mysteriously as he appeared, he disappeared again. He lives on as a legend in the high roller hall of fame.
How Modern High Rollers Experience Gambling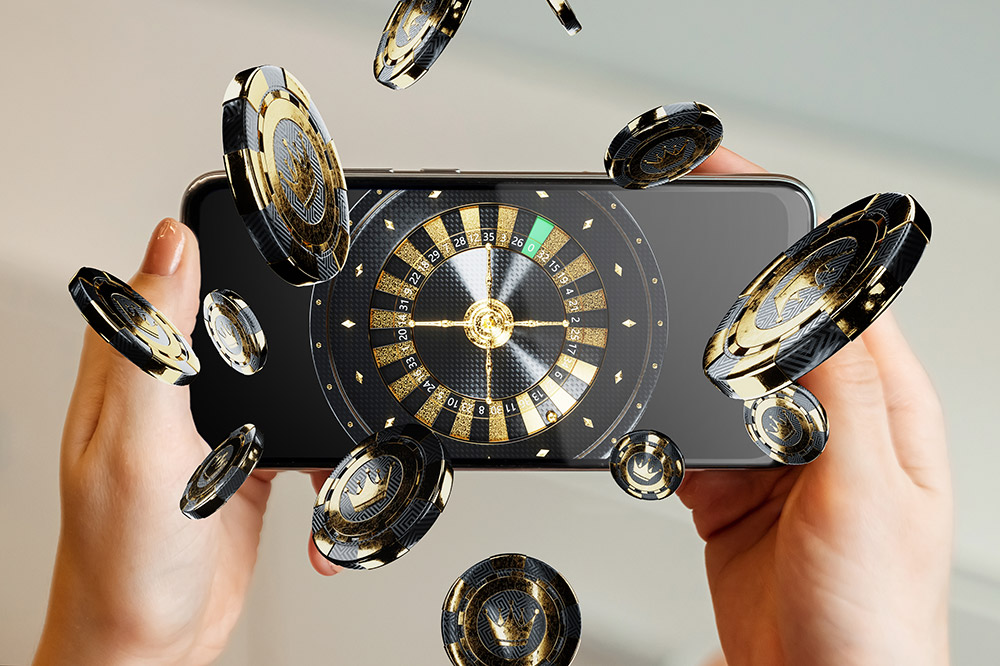 Gambling changed for good in the early to mid-1990s with the introduction of online casinos. Over the last two and a half decades, innovation and technology have made it possible for high rollers to join online websites without leaving the comfort of their own homes. Playing on a desktop or mobile device provides the ultimate privacy and the most convenient entertainment action around.
Of course, many regions around the world restrict mainstream gambling. In this case, high rollers aren't put off, they just gravitate to crypto casinos instead. Here, they can purchase Bitcoin and other top cryptos for gambling and use virtual currencies to make their bets in a decentralized environment. Crypto casinos are known for their high-limit deposit and withdrawal caps. It makes them the perfect haven for a high roller meaning to play with a degree of anonymity.
The best online casinos also provide the perks and bonuses that high rollers demand. Play for high stakes and it won't be long before you receive an invitation to the VIP club. If you don't want to wait, you can contact the casino management via the support channels and request VIP status.
In this case, you stand a chance to benefit from various perks, including:
Exclusive bonuses with high caps
Exclusive monthly bonus offers
Increased deposit limits
Increased withdrawal limits
Faster withdrawals
Enhanced loyalty reward redemption
A personal account manager
Entry into special prize draws
Invites to special events
Free plane tickets
And much more
High-roller players are generally used to the high life and are normally high-net-worth individuals. As such, mainstream entertainment is just not exciting enough for them. They need something that challenges their purse more. They drive fancy cars, wear expensive gold watches, live in modern mansions, and experience things that average people just cannot fathom.
Perks at casinos must come with a degree of exclusivity to make true high rollers even remotely interested in playing there. Just like you wouldn't be happy playing penny machines all your life, high roller players cannot be restricted to regular game wagering options. They must be given the option to flex their financial muscles.
What does the High Roller Lifestyle Look Like?
As we've mentioned before, high roller gamers are usually super-rich people who live lavish lives and take risky chances. While many of us might think that the amount of cash they gamble away is ludicrous, we need to understand the money from their perspective.
Many rich people have made their money by taking risks in business. As such, most of them are natural high rollers before they've even walked onto the casino or poker floor. It's not difficult to convince them to take chances for fun, especially when there is an opportunity for them to come out on top.
Everything in life is relative. While $100,000 is a huge some for most folks, it is but mere cents to a multi-billionaire. Spending this kind of money in a single sitting has no real bearing on their lives. They'll remain rich anyway.
The super-wealthy are accustomed to the finer things in life. Many of them have servants to run their households and drivers to chauffeur them everywhere they want to go. Some enjoy private jets, luxury yachts, and other spoils. They have all the modern conveniences that technology and innovation have to offer. This includes owning the best mobile phones, Rolex watches, watercraft, and other flashy toys and trinkets. The rich drive Bentleys, Lamborghinis, Porches, and Ferraris; cars that we could save a lifetime for and still not receive.
Just take a look at common celebrities we all know and love to see how the upper class lives. For instance, men with Conor McGregor's Net Worth already enjoy expensive jewelry, high-end suits, and flashy cars. Heck, the UFC fighter even bought himself a fancy new Lamborghini yacht. Imagine relegating him to the run-of-the-mill casino experience if he walked into a casino. He'd leave as quickly as he arrived. His lifestyle embodies the high roller meaning and demands preferential treatment.
This is why casinos have to raise the bar when it comes to enticing VIPs to play on their sites and land-based gaming floors. The use of a private helicopter, a luxury room, and 24-hour service is not necessarily something special to them – it's normal – something they expect!
Conclusion
Being a high roller is not an occasional perk, it is a lifestyle. It's one that comes with a tremendous amount of material reward and security. Fortunately, the industry is geared to spoil its big spenders better now than ever before. The constant rise in technology and innovation only aids in the convenience factor.