Investigation: How Does Dana White Win So Much Playing High Stakes Blackjack?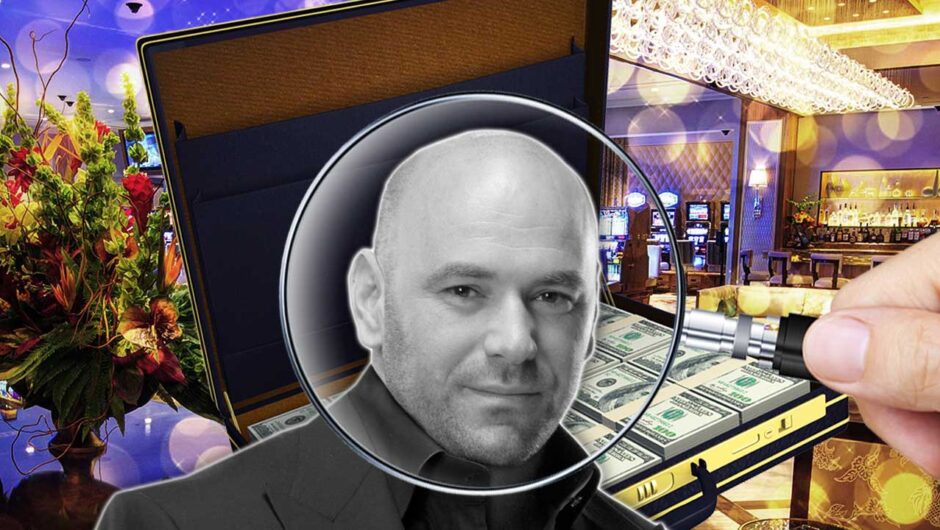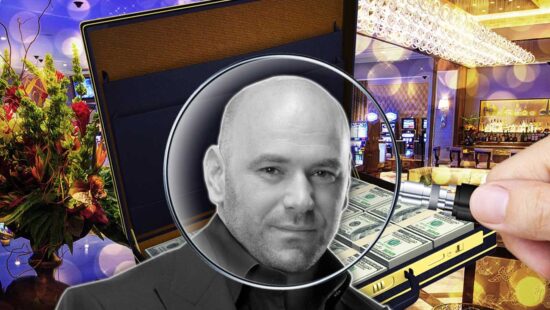 It's not every day that big table winners at casinos get a mention in the headlines unless you've managed to attain a certain level of fame. President of the UFC, Dana White's ''blackbelt in blackjack" saga has resurfaced of late and we just couldn't turn a blind eye to the story at PokCas. Instead, we rallied our investigative team to figure out exactly how the MMA boss took the Vegas blackjack scene by storm. What incredible run of form was good enough to get the famous Dana White kicked out of the casino?
The History of Dana White's Blackjack Success
JFcombat's YouTube video showcased a Joe Rogan (long-time UFC commentator) interview where he featured footage of the boss of the UFC, Dana White, boasting of his success at the tables and then being banned for playing at the Palms Casino for a second time. This video of the Dana White casino ban has received over 9 million views to date. The video starts with Dana saying:
"I started playing cards again on December 21st this year. I have not lost a night of cards since December 21st and we just hit 'em again, so this is like my part-time job."
Those words were off the back of a 5-month winning streak that saw the president of the Ultimate Fighting Champions (UFC), Dana White take home multiple millions. In fact, it is alleged that he took home a whopping $7 million in a single sitting, according to Rogan.
The video concludes with him receiving his ''walking papers'' from the chief executive of the Palms Hotel in Las Vegas the next day. Because the UFC, Dana White, and his colleagues had been good to the Palms over the years, the management decided to award White with a championship fight belt that reads "PALMS – Undisputed Blackjack Champion 24-0''. We're not sure that this trinket of good faith justifies ending a man's potential to make millions of dollars. Dana White's Palms Casino experience will surely be the talk of the town for a while.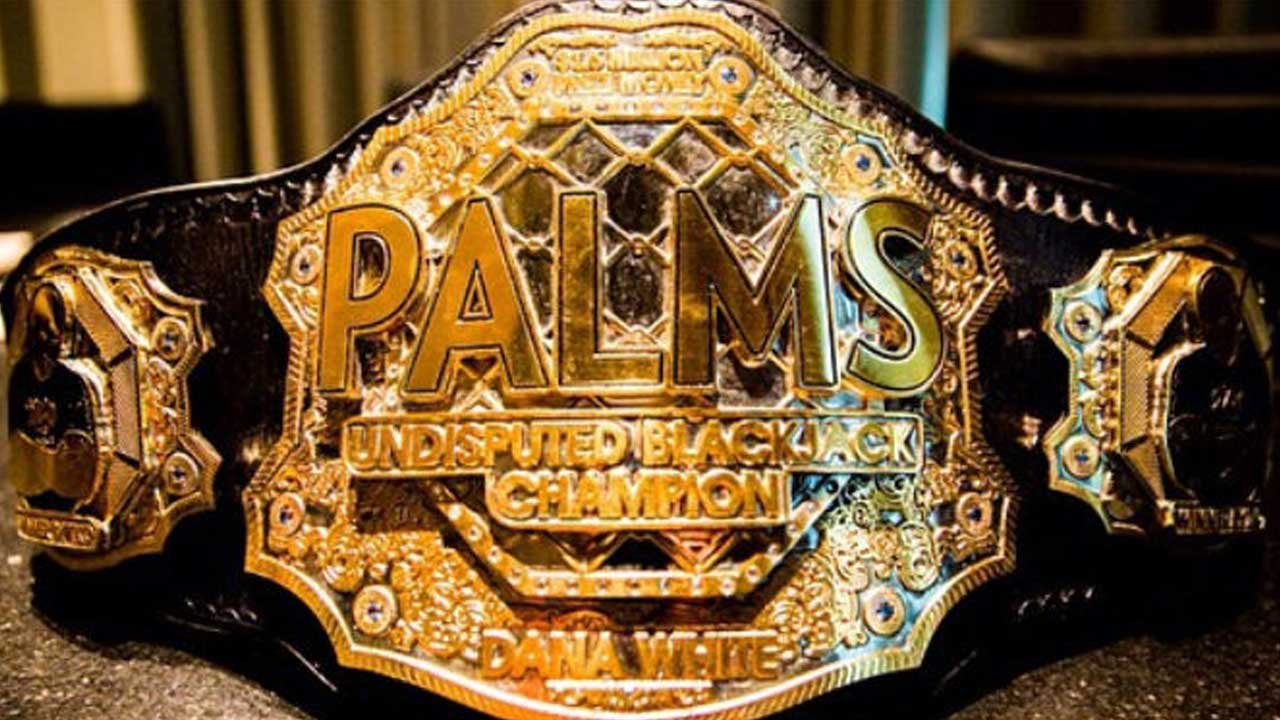 But this winning routine of his is not a short-lived, once-in-a-lifetime bout of luck. In fact, the mogul has been cleaning up on the floors of Vegas for some time. His success with blackjack has seen Dana White banned from casinos across Vegas.
The question begs to ask – How on earth did he manage to win so much, so regularly? Well, our PokCas experts found it a worthy challenge to investigate the possibilities. We just had to figure out how Mr. UFC, Dana, defied the odds and turned the old adage of ''the house always wins'' into ''Dana always wins!''
Card Counting of Course! – No?
Our first reaction when hearing this news was – Dana White's blackjack strategy must include card counting. After all, it is one of the best advantage plays (APs) around. With casino games, the house always carries the edge. In normal blackjack gameplay, that edge is around 0.5% if the player knows his/her stuff. However, card counters reverse the odds and take between 1% and 1.5% over the house (sometimes up to 2%). While this 'cheating' skill is not illegal, if caught doing it, the casinos may ask you 'nicely' not to come back. So, of course, this was the only logical explanation of the man's success and resultant ban. After all, there has to be a reason the casino would oust such a high-profile businessman and celebrity, right?
Well, not according to the president of the UFC. Dana is adamant that it has nothing to do with card counting. He said:
"A lot of people think that I'm a card counter after that Ben Affleck thing at Hard Rock. I'm the furthest thing from a card counter"
So, if he isn't counting cards, and it's impossible to be that lucky all the time, there must be a strategy or combination of strategies that he uses to his advantage. We bet that he could sell his winning recipe to the highest bidder and make millions in the process. We could title it the "UFC Dana Knockout Blackjack Strategy Guide".
The Key to the Success of a Blackjack High Roller like the boss of the UFC, Dana White
Well, Mr. White has kept himself tight-lipped about how he actually plays the game and it's left to us to believe that he uses basic blackjack strategy to get so lucky. This can't be too unbelievable though. If you make the right call every time and can read the game well, it is possible for you to come out on top. "UFC Dana" seems to be an expert at doing this.
After some evaluation, we can only think that he is a master at combining four key elements of the gameplay to his benefit. Here's why we believe the king of the UFC, Dana White is such a potent blackjack player.
1. Low House Edge
Firstly, blackjack is a super under-rated game in both the land-based and online casino segments. The player's return ratios are the highest of any other casino option. Have you ever wondered why the slot section of the best USA casinos is so attractively lit up and the blackjack tables are so dark? Well, that's because slots are a money maker for casinos. Blackjack can be risky for business. So, the face of the UFC, Dana certainly picked the right game to increase his odds of winning.
But even with higher odds, you cannot guarantee wins all the time. Joe Rogan mentioned in the YouTube video that Dana had said that he'd lost up to a million in one night which shows that no one is infallible.
2. Table Limits
While you stand the best chance of winning at a blackjack table, the table limits are generally quite low. It would be a tedious exercise to try and make millions in one night of play. After all, blackjack wins only pay 1:1 odds and 3:2 for a natural.
What the founder of the UFC, Dana White, got right was the ability to play for higher stakes. He would allegedly play for as much as $25,000 per hand. Most people off the street can only bet a fraction of that at the Palms. His 'VIP' standing together with his billion-dollar bank balance makes it possible for him to play for big money rewards. So, each round he wins, he is stuffing at least $25k into his pocket and $37.5k for a blackjack.
3. Positive Mindset
"UFC Dana" is a winner in life, so his mindset is positive, and he strives for success in everything he does. This is a necessary quality for high-rolling players who need to remain undisturbed by massive losses. Making panic moves always ends up in chaos. I believe his steady head plays a big part in his ability to remain focused and walk away the winner.
It doesn't hurt being classed as a high roller at most casinos. Dana was treated like royalty which just adds to the confidence he needs when playing. There are plenty of perks that come with the sort of VIP status. High limits are only the start.
Super rollers or whales, like White, will have access to a private account manager, complimentary stays in the hotel, luxury travel tickets, invitations to VIP events, expedited cashouts, VIP bonus incentives, an extended credit line, and way more. It's surely not difficult to approach the floor with a winning mentality when you are being treated like a king from the first word.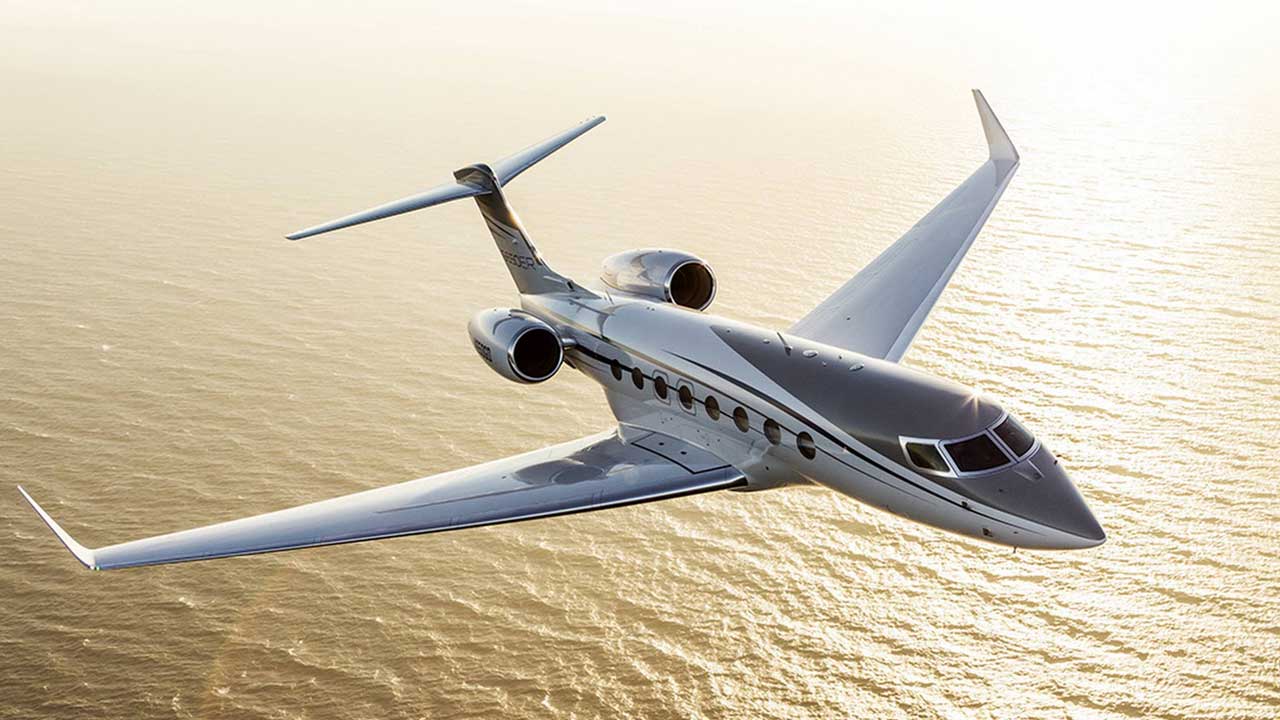 4. The High Roller Lifestyle
Most people walking into a casino only get a small taste of the action on the gaming floor. Super casino high rollers experience a much different life the moment they walk into the casino. In many cases, the casino will have flown these millionaires/billionaires in from their hometowns and will have a limousine waiting for them at the airport for luxurious travel to the resort.
A dedicated account manager will meet them at the door. They will then check them into the hotel, and give them a tour of the resort and the casino floor. Of course, most of the time, their hotel stay is complimentary in a luxurious room/penthouse. Depending on the guest's status, they will be given free meals and drinks vouchers, and even a line of credit for the casino floor if they want it. Most high-end casinos provide VIP floors where players can enjoy cushy seats, beverage service, and more. Of course, the VIP cashiers provide short queues so that you can expedite your withdrawals in record time. You can be certain, the Mr. UFC, Dana White, was privy to this type of attention at times.
5. Read the game
Of course, to put $25k in your pocket, you have to be able to read the game well. While some might think that blackjack is a game of chance, it involves a bit of skill to play optimally. While you don't need to card count, you need to be aware of the law of averages when playing.
The goal of the game is to produce a hand as close to 21 as possible but DO NOT GO BUST. To do this, you need to understand that of the 52 cards in a standard deck of cards, there are 16 high cards (valued at 10) and 32 lower cards with 4 Aces (high or low). Multiply these by the number of decks in the shoe at your table to understand the averages better.
Keep your eyes on the table during the distribution of the cards; watch each person's hand every time. If there are a lot of face cards and 10s on the table, you should be able to draw another card with less risk. If there are few face cards, you can be sure that they are on the way.
Aside from being the master of the UFC, Dana must be a master of reading the table and gauging the averages. While it is not a full-proof way of winning, it is intelligent gameplay. If you know more or less what types of cards are coming, you can make an educated guess of when to double your bet. This is the type of move that pays out the kind of money that Dana expects.
Dana White: Blackjack King of the Mix
It is our opinion that the combination of all four traits above has contributed to the success of the Blackjack King. You cannot instantly teach someone how to have an eye for the game, but you can learn it if you approach the tables with your eyes open like Mr. White does.
Let's hope that other casinos give him a bigger break in the future. After all, natural talent to read the game is no crime and deserves a reward.