7 Interesting Facts Many People May Not Know About Dana White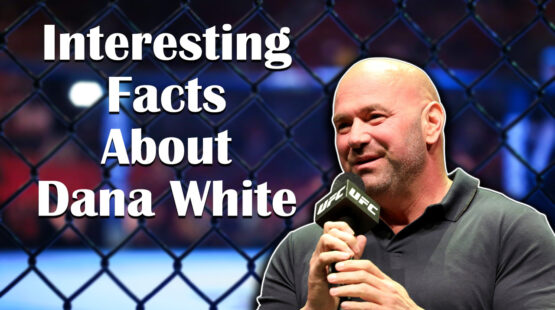 Dana White has made quite a name for himself in the sporting world. It's difficult to separate him from the UFC. After all, he's been the face of the organization for over twenty years now. While many people are familiar with what goes on in and around the ring, far fewer fans know the man personally.
Top Facts about Dana White
In this article, we will take a closer look at the personal life of Dana White and uncover 7 interesting facts that you may not have known about the UFC president until now.
1. Dana White Did Not Start the UFC
There are many people that think that the UFC was created and founded by Dana White. This is an incorrect notion. The Ultimate Fighting Champions was founded by businessman, Art Davie, and Jiujitsu martial artist, Rorion Gracie.
The UFC was sold to Station Casino owners Frank and Lorenzo Fertitta for $2 million in 2000 and was placed under the management of parent company, Zuffa, LLC. Dana was then given a 9% share in the company for his involvement in the sale and was appointed as the company's president.
He is now the international face of the Ultimate Fighting Champions franchise. It is this new franchise that has become a multi-billion dollar corporation, attracting world-class fighters like Conor McGregor, Anderson Silva, Brock Lesnar, Ronda Rousey, Khabib Nurmagomedov, Dustin Poirier, and so many more famous names. In July 2016 the UFC was sold again for $4.025 billion, but White remained the president.
2. Dana is a Great Blackjack Player
Living in Vegas, it's quite popular for monied individuals to hit the tables from time to time. Dana White and Blackjack are a pair that certainly cannot be separated. In fact, his success at the game along the Vegas strip has seen him banned from several casinos in the area.
He's taken many of them for millions and even endured a winning streak that last him several months, earning him cash prizes amounting to millions in the process.
3. Dana White was a Boxer in His Early Days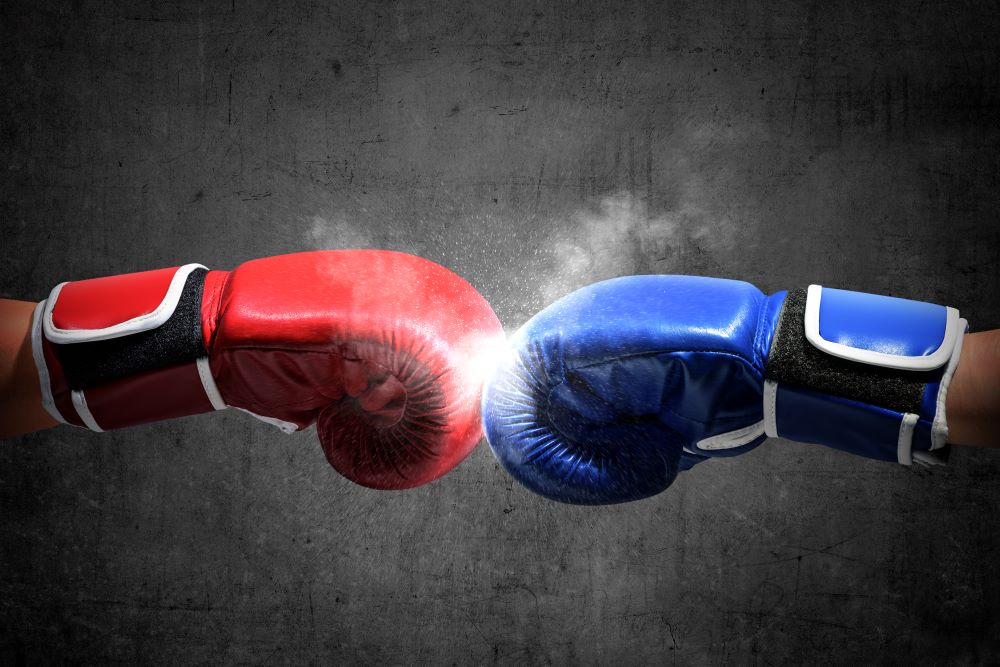 Dana White has always been into fighting. In his early days, he was an amateur boxer. He went on to open various gyms to train fighters in the Boston area. He ran fitness classes that combined typical boxing regimes and aerobics. But his love for the ring came from his school days. It is here, that he met Lorenzo Fertitta (one of the UFC's previous owners) and befriended him.
His training of boxers eventually led to him managing fighters of both the boxing and MMA persuasion. Upon reconnecting with Lorenzo at a mutual friend's wedding in 1995,  Mr Fertitta was introduced to Mixed Martial Arts (MMA) for the first time by Dana.
4. Dana is Friends with Donald Trump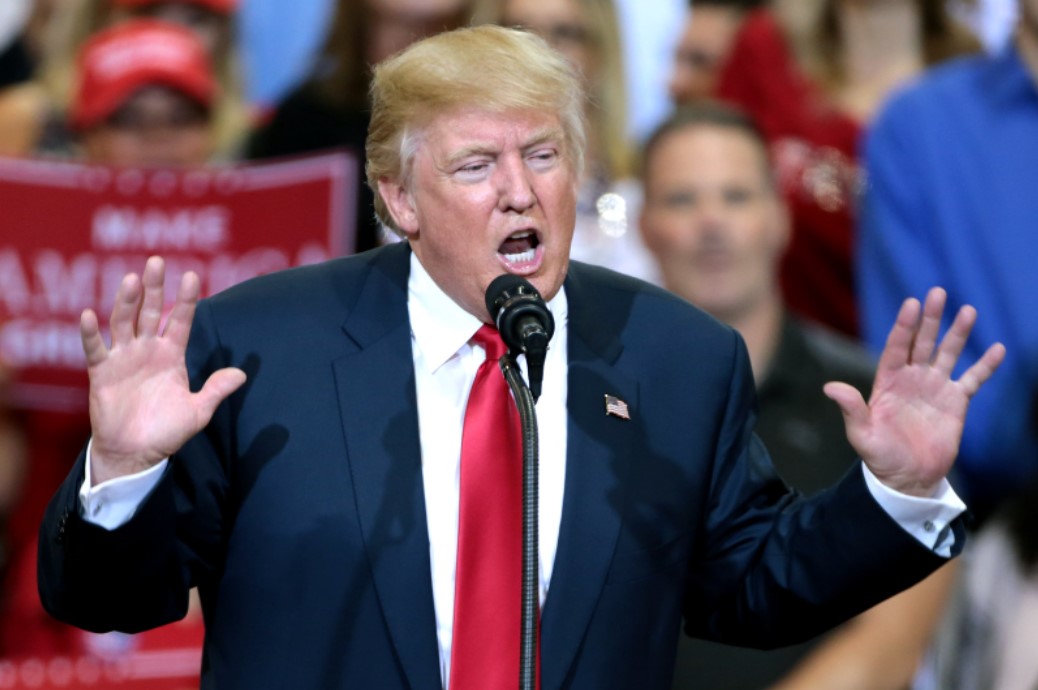 Dana White and Donald Trump have been friends for over two decades, thanks in part to the UFC. In the early days of Dana's presidency, they struggled to find venues to host their fights because of a misperception of what MMA fighting was all about. Trump was glad to welcome the events at Trump Towers, which is where the two formed a good friendship.
White agrees wholeheartedly with Trump's republican stance and backed his pollical campaign for the presidency of the USA from the beginning. It was Dana's mutual friendship with the Nelk Boys that led to the viral Full Send podcast interview with Donald Trump where they covered his views on the war between the Ukraine and Russia.
5. Dana White's Annual Salary at the UFC
Dana White's stake in the sale of the UFC in 2016 amounted to around $360 million, making him an instant multi-millionaire overnight. He negotiated a new deal to remain on as president with added royalties issued to him by the new owners. He now receives a $20 million per year executive salary.
As such, the man owns some terrific cars, a beautiful house, and lives life large in one of the busiest American tourist destinations – Las Vegas.
5. Dana White Fled from the Mob to Las Vegas
Dana and his partner Peter Welch ran a 'get kids off the street' program while they owned the boxing gym in Boston. During one of his sessions, King Pin, Whitey Bulger's right-hand man, Kevin Weeks walked into the gym. He spoke to Dana and Peter and told them that they owed him $2500. It was obviously for mob "protection money and extortion."
In those days, Dana recounts, $2500 was like $25K. Anyway, Dana let it be, but the mob boss called him up one day and gave him a deadline to pay the money owed by 1pm the next day. Dana recounts, "I literally hung up the phone, picked up the phone and called Delta and bought a ticket to Vegas."
Dana ended up meeting the Fertitta brothers in Vegas and became famous while Whitey Bulger landed in jail, receiving two life sentences for murder, extortion, and money laundering. He passed away in 2018.
6. Dana White Has a Neurological Disease
White is a relatively fit man that never misses a fight night or pay-per-view. The UFC president, however, suffers from a neurological illness called Meniere's Disease. It is a condition of the inner ear that causes sudden attacks of tinnitus, vertigo, hearing loss, and severe nausea. The symptoms can occur for a few minutes, but often spells can last a few hours.
Dana says it's like vertigo on steroids. However, it doesn't seem to slow the man down too much. After all, he runs one of the most successful sporting organizations in the world.
Inspirational at The Very Least
With just these seven facts, we get a small glance into the life of one of the sporting world's most recognizable men. Who knew that Dana White went from zero to hero in such a short span of time? Even with all the challenges faced, Dana has managed to rise above the negativity and grab onto success with both hands. Fear nor illness has managed to hold the man back.