The Net Worth and Spending Habits of Professional Poker Player, Phil Ivey
There are tons of professional poker players in the world, but only a few of them can maintain their position at the top of the game. But those who do, generally make a fortune playing in world-class tournaments and high-stakes cash games. Of the top players in the world today, there is perhaps none as successful as Phil Ivey. Dubbed by many as the "Tiger Woods of Poker, "Ivey is touted by many as the best overall poker player on the planet. It's almost as if his poker hands seem to carry just a little more magic than the next guy's.
At PokCas, we're intrigued to know just how much a man with Phil's skill can make for himself playing cards. As such, we've set out to learn more about the net worth of Phil Ivey. Join us as we explore a career filled with both positivity and negativity, success and scandal, highs and lows, riches, and alleged bankruptcy.
What is Phil Ivey's Net Worth?
Although Phil Ivey pled poverty in a court case against Resorts Casino in Atlantic City, his lifetime earnings have most certainly hit the $100 million mark. Most of this has been generated by professional poker, tuition earned from a poker tutorial platform, and other forms of gambling income. However, Ivey was not able to pay back $15 million in lawsuit losses, rousing suspicions of bankruptcy. But, it is firmly believed that the man still has $80 million in assets and liquid.
Who is Phil Ivey?
Phillip Dennis Ivey Jr (born February 1st, 1977) is one of the most affluent American poker players in the game. Not only has he won multiple World Series of Poker (WSOP) bracelets, but even has a World Poker Tour title under his belt.
Ivey grew up playing poker against his grandfather as a child. His skills increased so rapidly, that his grandad eventually resorted to cheating to come out on top. As such, Ivey learned to read poker play like a pro from an early age. Deciphering tells from someone's body language is something that comes naturally to Phil, and it is a big part of his success factor on the live circuit.
Phil was sold out to making a go at poker before he was of legal age to do so. In his teens, he would use a fake ID to gain access to the Atlantic City casino poker rooms. It earned him the nickname of "No Home Jerome" as a result. That together with social games held between him and his co-workers, Ivey began to ready himself for the world circuit. More on his poker successes later in the article.
Unfortunately, between 2012 and 2019, Phil was at the centre of a scandal, when he was accused of cheating while playing baccarat at two different casinos. The result of these accusations led to two embittered court battles which have made a notable dent in the net worth of Phil Ivey.
How Phil Ivey Made His Money
Phil Ivey had no considerable connection to wealth before poker. It's almost like he grew up knowing where he would make his money. Well, he certainly wasn't wrong in his assumptions. To date, he has amassed more than $26 million playing live poker. This has come off the back of winning a whopping 10 WSOP titles, and a single World Poker Tour title. He has appeared in 31 final tables at these competitions. The results of his poker successes saw him inducted into the Poker Hall of Fame in 2017.
While $26 Million is a bundle of cash, you must realize that it's not the only funds we need to attribute to find the net worth of Phil Ivey. That's only his live poker winnings. Who knows how much this poker star has won playing in online poker tourneys and cash games? Of course, the rules change a little online, but players can enjoy more regular gameplay. Pros with Ivey's level of skill must make millions a year playing in this environment. In fact, he is known as the biggest online poker winner ever, having walked away with a $19.2 million win at the now-defunct Full Tilt poker room.
He also had an agreement with Full Tilt which ended in 2011, where he was reportedly paid $920,000 per month to represent the site as a brand ambassador at tournaments and events. When you slowly start to piece together the source of earnings, it's not ridiculous to estimate the net worth of Phil Ivey to be dead on the $80 million mark, as we mentioned before.
Other Gambling
We know for a fact that Phil Ivey does not only win on the poker tabletop. He is an avid gambler who has been known to frequent the baccarat table, too. After all, he landed in hot water with two casinos for allegedly cheating at the game on at least two accounts. His winnings at Borgata in Atlantic City in a single sitting amounted to $10 million. But it beckons the question: "how many other casinos has he taken to the cleaners without being caught out?" We can safely say that the sum could be staggering.
Poker Training at Ivey League
In 2014, Phil Ivey launched Ivey League, a poker training site for those who want to develop their poker skills. The site consists of three programs. The undergraduate class is free, the bachelor's class costs $9 per month, and the master plan costs $75 per month. These subscriptions add nicely to the net worth of Phil Ivey and help develop the next generation of players at the same time.
How Phil Ivey Spends His Money – His Show of Wealth
All successful high rollers have earned the right to live the lavish life they do. Unlike other show-boater poker players, like Dan Bilzerian, Ivey lives a more secluded life. His wealth doesn't tend to grab the headlines as much. However, there are indicators that the net worth of Phil Ivey is still stratospherically high.
Donations to Charity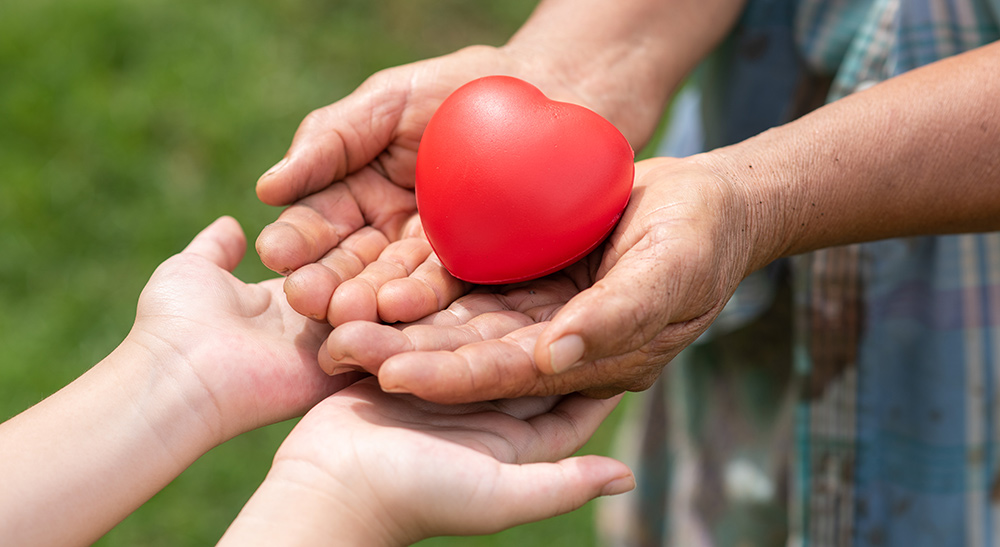 Phil Ivey has given to a number of charitable causes. In March 2008 he donated $50,000 to a Las Vegas charity for underprivileged children. He also created his own "Budding Ivey Foundation" in remembrance of the work that his grandfather did in the community. It is thought that he has spent hundreds of thousands in support of this and other causes. Ivey also pledged to pay 1% of all his winnings to support bad beat on Cancer. This goes to show that the large net worth of Phil Ivey is not stored up for self-indulgent pleasures alone.
A Luxury Home
Phil certainly lived a life of luxury until 2019, when he reportedly sold his Las Vegas mansion for $1.35 million. It seems that his troubles with lawsuits forced him to liquidate his assets in order to cover his debts.
Prior to that, he enjoyed an abode boasting 6,727 square feet of living space, three bedrooms, six bathrooms, a garage for 4 cars, a swimming pool, a spa, and beautiful vistas of the golf course.
Expensive Cars
It doesn't surprise us that Phil Ivey has enjoyed a refined selection of automobiles during his professional career. It's a luxury item that most warm-blooded men with money would indulge in. Ivey's list of cars included a 2005 Mercedes Benz SLR sports car worth $500,000 and a Roll-Royce Phantom worth $400,000. These vehicles showcase a man with a refined taste for the finer things in life – a sure sign that the net worth of Phil Ivey was once at a very healthy level.
Phil Ivey Cheating Conspiracy
While it seems Phil Ivey may have had a net worth close to $100 million, the lawsuit costs in two cheating scandals have set him back millions of dollars. In fact, Ivey stated categorically that he did not have the $10 million-plus add-ons that were awarded to Borgata Casino by the courts after he was convicted of cheating there while playing baccarat. Phil Ivey lost a total of $15 million in the Borgata lawsuit. The costs included the refunds of his winnings, the expected profit the casino should have made on the evening, and the court costs.
Phil used a strategy called "Edge Sorting" to beat the casino. Here, he studied the inconsistencies in the printing on the back of playing cards to tell whether the next card in the deck would be of a high or low value. He attempted to appeal the judgment twice but to no effect. After revealing that he did not have the money to pay the judgment, his assets were attached by Borgata. However, the casino's team of lawyers believes that he has plenty of cash, it's just been hidden in offshore investments.
Ivey also won $12 million playing baccarat at Crockfords casino in London, UK, using the same edge-sorting trick. However, the dealers caught onto his antics and denied him his winnings before he could leave the building. Ivey sued the casino for the winnings plus costs, but the suit was thrown from the roll twice.
It turns out that the cards used at Borgata and Crockfords were made by the same manufacturer, and that Ivey deliberately turned to edge-sorting at these two casinos as a result. He knew fully well that the imperfections in the cards would help his hand.
What is the Real Net Worth of Phil Ivey?
Things just don't add up. Ivey claims that he did not have the finances to pay back nearly $15 million in winnings. However, when you take into regard his lifetime winnings, earnings from brand ambassadorships, ongoing winnings online, and course fees attained from his online site, he should have been able to settle the amount in the wink of an eye. Has Phil lost all his money? If so, the net worth of Phil Ivey must be less than $1 million at present.
Like Borgata's law team, we believe that Ivey has stashed his cash in various ways. The real net worth of Phil Ivey is currently sitting on $80 million.