What is the Real Net Worth of Dan Bilzerian? Earnings from Poker and Business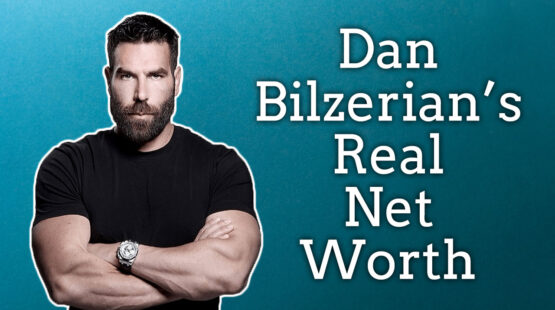 Dan Bilzerian is a name that many of you might know already. He has been linked to many scandals of late, yet he remains a prominent influencer on social platforms such as Twitter and Instagram (where he has a 32 million-strong following). He is notorious for living the high life and unashamedly accepts his playboy image. While he brags about his wealth, certain sources suggest that Dan Bilzerian's net worth is allegedly nowhere near what he lets on.
So, we decided to do a little digging of our own to uncover the real Dan Bilzerian Net Worth figure. Is the man the successful poker high roller he says he is or is there some other source of wealth that underpins his lavish spending and luxury lifestyle? Join us, as we take a closer look.
Dan Bilzerian's Net Worth
It wasn't long ago that Dan Bilzerian's net worth stood at the mighty $200 million mark. The self-professed poker pro admitted that most of it was made by playing high-stakes poker. His Cannabis retail company, Ignite, was also an initial hit. However, the business ran into trouble, blamed publically on Bilzerian's excessive spending habits. The multi-millionaire seemed to be tapped out completely, needing a bailout to avoid bankruptcy. So, you won't blame us for questioning his wealth claims at this point. With bailouts, sponsorships, and an incline in business, Dan Bilzerian's net worth is building again and stands at $20 million, around 10% of what it was claimed to be only 2 years ago.
Before we get to the crux of his business dealings, we thought that it might be interesting to have a look at how Mr. Bilzerian lives his life. On the surface, his lifestyle certainly paints the picture of a massively rich individual. While his playboy antics and conservative political stances keep him at the forefront of controversy, there is no hiding the fact that Dan has had fun with 'his' money. In most cases, this would allude to the fact that Dan Bilzerian's net worth is rather high.
Who is Dan Bilzerian?
Born December 7th, 1980, Dan Bilzerian is touted as a poker player, businessman, and social media influencer. Born in Tampa, Florida, Bilzerian is of Armenian descent and is the son of the infamous Paul Bilzerian, a corporate takeover specialist who fled the US on the back of a $63 million debt to the SEC.
Dan grew up living a lavish life, as his dad conjured great wealth by dabbling in stocks and various other business ventures. When his father was finally prosecuted, he spent 13 months in jail before leaving the country for St. Kitts in the Caribbean.
Bilzerian studied business and criminology at the University of Florida, where he learned to play poker. It's unclear if he ever graduated though. Instead, Bilzerian allegedly entered the private high-stakes poker world and became a heavyweight amateur player. He claims that most of Dan Bilzerian's net worth was derived from playing poker against rich and famous people.
He later started a cannabis retail company, called 'Ignite'. The multi-million-dollar business has come under the strain of late, almost going bankrupt in 2020. Fortunately, Ignite snuck back in the tail end of the year to register a profit and is still in business at the start of 2022.
High-End Lifestyle and Spending
If you follow Dan Bilzerian on Instagram, you'll notice that he always has an entourage. And it's not a host of bodyguards either. In keeping with his playboy persona, you will almost always find him surrounded by picture-perfect supermodels or porn stars. A young lady or more on his hip has almost become a part of the Bilzerian brand image – something he's quite proud of. He's unashamed to admit that his life is about sex, weed, and money.
But if the ladies weren't enough, check out what else he gets up to. If he is not cruising on luxury yachts, he is holidaying at resorts, partying it up somewhere, or getting high. Once, he even took a crowd of his friends (and models of course) to the desert to fire off a large array of automatic weapons after getting high. It's stunts like this that keep him in the controversial spotlight. It's also things like this that eat away at the net worth of Dan Bilzerian.
Dan is also good friends with Bill Perkins, who doesn't strike us to be the type of guy that would enjoy the big party atmosphere. However, the two share one thing in common – they both enjoy playing poker. Just goes to show that there are more sides to Dan Bilzerian than what is publically portrayed.
The Dan Bilzerian House
When it comes to homes, Dan spared no expense on this ex-Bel Air Mansion. It was 31,000 square feet and boasted 12 bedrooms, 21 bathrooms, 5 bars, and more. However, Bilzerian didn't own the house. Instead, the modern mansion was leased in the name of his company, Ignite, for an alleged $200,000 per month.
Unfortunately, Dan had to give the home up in 2021 after his company took a massive $69 million knock. It's alleged that he was behind in rent by a few months. The owner of 10979 Chalon Road, Don Bolin, aims to sell the abode quickly and has put a price tag of $75 million on the estate.
It's understood that Dan has returned to Las Vegas, where his full-time residence is. There isn't too much information on exactly what sort of luxury he lives in now.
Dan's Car Collection… and a jet?
Like many rich men, Dan loves expensive exotic cars. While his favorite wheels seem to be a fully chromed 1967 AV Shelby Cobra, it's certainly not the only expensive car in his garage. He also owns a white Lamborghini Aventador, a Rolls Royce Cullinan, a Bentley Continental, Cadillac Esplanade, Mercedes AMG G63 6×6, and others. The entire collection is worth multiple millions of dollars.
When it comes to fun, he has various offroad vehicles/dune buggies too. These are perfect for negotiating the desert dunes of Nevada and provide the perfect extreme entertainment for Bilzerian and his friends.
If you think Dan's car collection puts him over the top, you'll be blown away by the fact that he owns his own private aircraft. No economy-class flights for this fortunate millionaire!
How Did Dan Bilzerian Build His Net Worth?
Dan is adamant that he is a self-made millionaire. When it comes to Dan Bilzerian's net worth, he's been upfront about two of the sources that have contributed to his massive earnings. However, we want to explore a third possible source that many influencers on social media are now talking about.
1. Poker Play
In 2016, Dan Bilzerian was on the Joe Rogan Experience and was asked outright how he had made his money. Dan told Joe that it was made purely by playing poker. This is a story that he has stuck with, despite criticism from some professional poker players.
Bilzerian went on Twitter in November 2013 to gloat about winning nearly $11 million the night before. The tweet read: "Won 10.8 million last night playing poker, headed to Puerto Vallarta to relax." He also claimed to have won $50 million in winnings throughout the course of 2014.
Bilzerian has only played at one televised poker tournament ever. In 2009, he competed in the WSOP and came 180th, winning a measly $36,626. His other games have all been private cash games with various high-rolling players and celebrities. So, there is really no way for anyone to know whether his claims are valid or not.
Pro poker player, Doug Polk, is suspicious of Dan's claims about his poker wins. It's hard enough for the best players in the world to make that sort of money, not least a player of Bilzerian's skill level. Polk analyzed Dan's playing and concluded that he certainly doesn't think he has the skill needed to beat top players. Bilzerian's answer is quite simple: "I never wanted to be the guy on TV showing everyone how good I was. I worked to be the guy that people thought sucked, so I could play with the rich guys."
If we believe what Dan is telling us, it's not unreasonable to conclude that Dan Bilzerian's net worth figure is around the $150 mill to $200 mill mark.
2. Ignite CBD Products
In 2017, Dan Bilzerian founded the Ignite Cannabis company. His goal was to, "create the first premium cannabis brand." Later, his range was rebranded as a lifestyle product. The company even went public on the Canadian Stock Exchange.
Unfortunately, much controversy has been linked to the company and Dan's unrestricted spending. Curtis Heffernan, a former executive at Ignite, is currently suing Bilzerian and Ignite for wrongful termination. He was allegedly fired from the company for exposing a mass misappropriation of funds by Bilzerian. He uncovered that much of Dan's luxury life was being paid for by the business.
Everything certainly isn't rosy at Ignite, as the company financials showed that the cannabis brand was $69 million in the red in 2019 already. A deeper look at the numbers showed that a massive marketing overspending was the culprit for the losses.
It seems much of Dan's lavish spending may have been itemized under the marketing column in his company ledgers. By 2020, the business managed to claw its way back a bit, only losing $19.7 million (as per the stock exchange). In fact, in Q4, they managed to sneak into the black and register a $3.1 million profit.
By mid-2020, it seemed inevitable that Ignite would go bankrupt, but an injection of $25 million from the entrepreneur, more than $1 million in aid from the government, a cut in expenditure, and an upturn in profits managed to save the company. Unfortunately, the struggles at Ignite do not bode well to support a strong Dan Bilzerian net worth figure.
3. Is there a Third Income Source?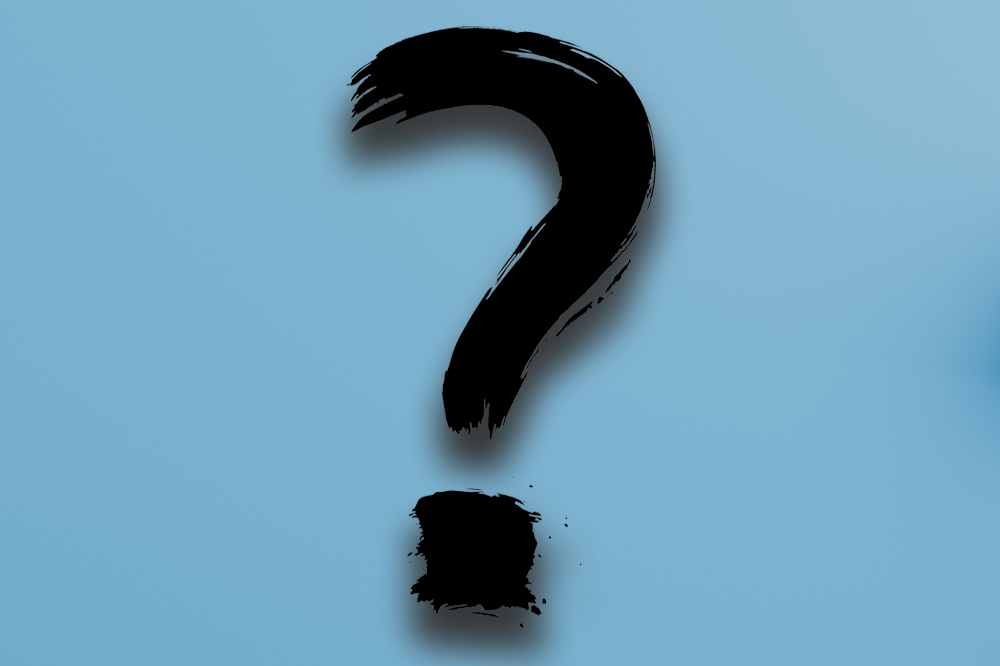 We really should not forget about Dan's father, Paul. We cannot dismiss the fact that he was a shrewd businessman who made huge profits doing dirty business. A man like that would have seen the trouble coming with the SEC and invested funds in offshore accounts and trusts. While Dan Bilzerian is adamant that he is self-made through poker, when you start piecing the evidence together, it's hard not to believe that his lifestyle is actually backed by daddy and a possible family trust.
Many pro poker players would certainly agree that this seems like a far more likely story for his origin of wealth. And if his story about poker is not truthful, what other claims should we question? Perhaps the ones about how much he has won? If so, this would affect the touted $200 million Dan Bilzerian net worth figure, wouldn't it?
Is Dan Bilzerian Bankrupt? – His Real Net Worth
Those willing to believe each of Dan Bilzerian's claims about his winnings and wealth should comfortably guess his net worth to be $200 million. However, if any of the conspiracies that are floating about are true, he is worth way less.
We need to ask ourselves: Surely a man with such riches could have bailed his company out of trouble? While the trust might be loaded with cash, Dan must have made a huge dent in its numbers by now with all his spending. Anyway, it can't strictly be attributed to Dan Bilzerian's net worth – it's family money. Dan Bilzerian's net worth is more accurately $20 million – a fraction of the original estimated sum.