What is Joe Rogan's Current Net Worth?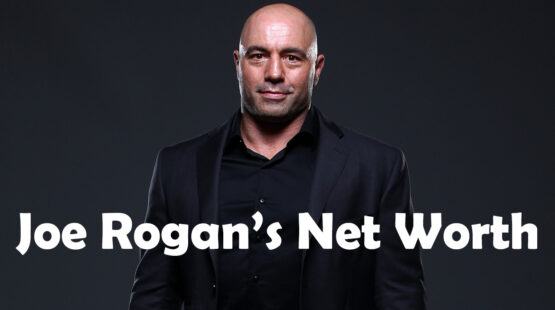 What do prominent YouTubers, TV Hosts, sports commentators, famous stand-up comedians, and actors all have in common? Well, they're all celebrity influencers with the potential to earn bucket loads of money for doing something that makes them really famous. But what happens when you stumble across a man that embodies all those roles in one? You have the ultimate celeb – you have Joe Rogan.
In this article, we'll take a brief exploration into the life of Joe Rogan. It's no secret that 'regular Joes', like you and me, love to imagine what extreme wealth must look like. What does it take to get there? What does the millionaire mindset look like in practice? Well, this 'famous Joe' certainly holds the keys to success. In our quest to find out what the Joe Rogan Net Worth figure is, we'll uncover that it takes more than one nine to five job to bring you to the place where you can enjoy the level of success that this multi-millionaire experiences.
What is Joe Rogan's Net Worth?
Joe Rogan has an estimated net worth of around $200 million, earned predominantly through the sale of his popular podcast to Spotify. However, he's earned well as a TV personality, comedian, and UFC commentator, as well. We cover all of the finer details in this article.
Who is Joe Rogan?
Joe Rogan (born August 11th, 1967) is an American podcaster, comedian, actor, and UFC Commentator. He is also famous for presenting the hit television game show, "Fear Factor". He hails from Newark, New Jersey, and is of Italian and Irish descent.
From an early age, Joe developed an interest in martial arts and by the time he was 19 years old, he had won the US Open Championship Taekwondo Tournament in the lightweight division. He also trained in Muay Thai kickboxing and Brazilian Jiu-Jitsu for over a decade. He recalls, "martial arts was the first thing that ever gave me hope that I wasn't going to be a loser. So, I really, really gravitated toward it."
While living in Boston, Rogan held down several jobs to financially secure himself. These included teaching martial arts, driving a limo, delivering newspapers, construction, and the odd duty here and there for a private investigator. All the while, he worked on his comedy act and took on ad hoc roles at small private parties. His career eventually began to take off, but we'll cover more on this later when we explore his career in more detail.
Joe Rogan Family Life
Rogan met and fell in love with a former cocktail waitress and model, Jessica Ditzel. They dated for 8 years before Jessica became Joe Rogan's wife in 2009. He became an automatic stepfather to Ditzel's daughter from a former relationship and the couple had two more daughters in 2008 and 2010.
Joe Rogan Net Worth – How He Earned His Money
If you think that Joe Rogan's Net Worth was conjured from a single source of income, you are mistaken. He has had various celebrity roles over his career which have taken him from one level of prominence to the next. In fact, right now, he has a few jobs that each earn him high-end revenue. Let's take a look how he has managed to earn his fortune.
1. Stand-Up Comedy and a Little Acting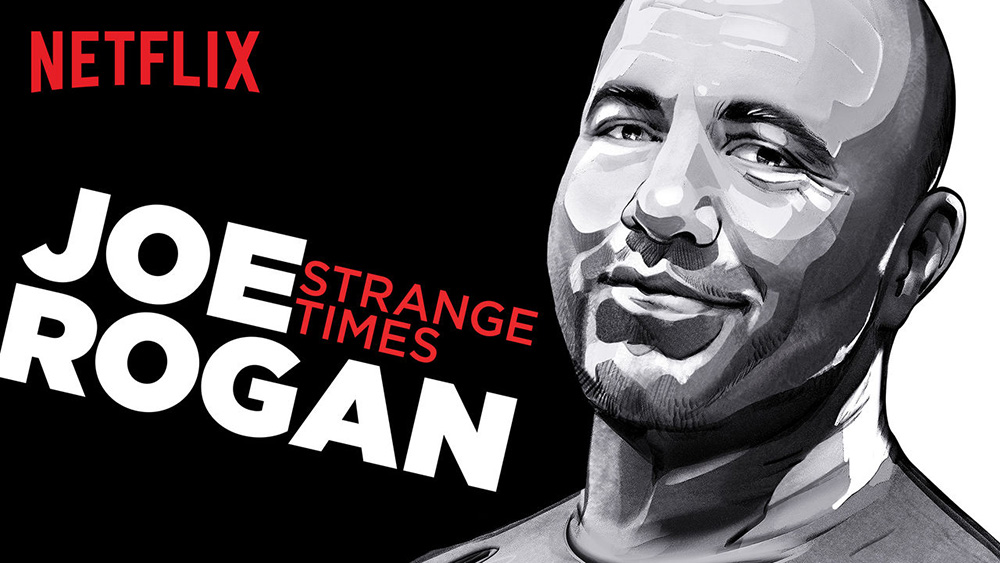 Joe started off as a part-time stand-up comedian in 1988 in Boston. He took the risk to head into full-time comedy in 1990, but Boston wasn't the right place to make a go of it, so he relocated to LA where he began a TV career. After hard negotiating, he managed to secure a development contract deal with Disney. This landed him a few TV roles on shows such as NewsRadio and Hardball.
His comedy really took off again after his stint as the presenter for Fear Factor. So much so, that he was given two of his own exclusive Netflix features. These included Joe Rogan Strange Times and Joe Rogan: Triggered. Rogan has also appeared on Comedy Central and other comedy specials. The Netflix deal must have brought him a mint in revenues and certainly added nicely to the current Net Worth of Joe Rogan.
2. Joe Rogan Fear Factor Host
Let's admit it, while Rogan may have had a small comedy career and some TV roles prior to 2001, most of us will first remember him from the Fear Factor gameshow. This was the NBC series where regular people would defy their fears and overcome scary obstacles to compete for $50,000 in cash.
Joe starred as the host of the show for six seasons (2001 to 2006) and then a final 7th season in 2011/2012. It is believed that Rogan allegedly earned $100,000 per episode, which means that it likely catapulted him onto multi-millionaire status within the first few seasons. Little did he know back then how the official Joe Rogan Net Worth figure would skyrocket in the next decade and a half.
3. UFC Commentator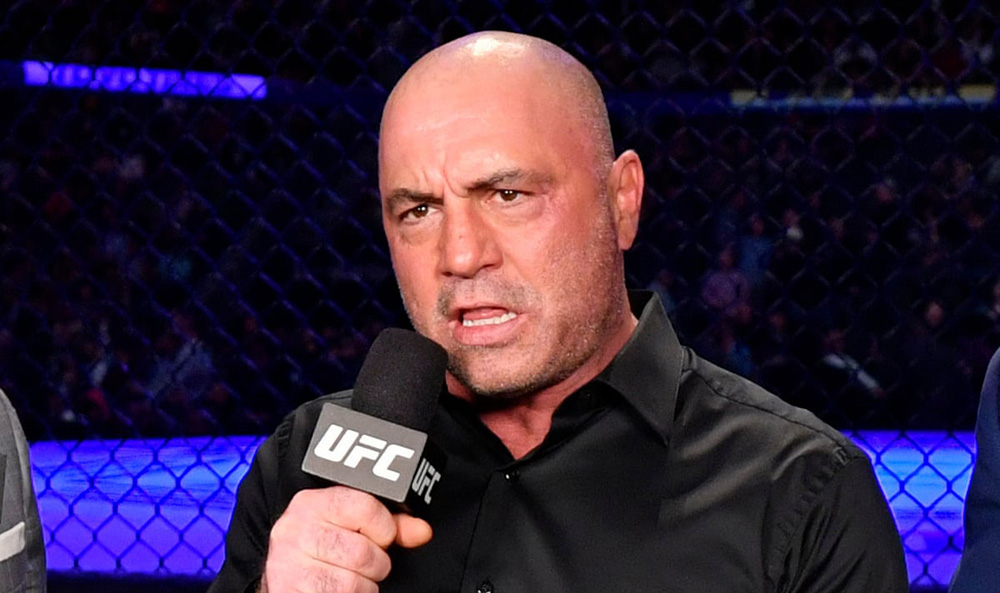 Joe has been a part of Dana White's UFC empire for a really long time. In fact, he's probably as iconic as Conor McGregor when it comes to the Ultimate Fighting Champion franchise. While he is a trained fighter that holds a black belt in Jiu-Jitsu and various other fighting styles, his role in the UFC is limited to match commentating. He started off as a post-fight interviewer in the 90s but quit after two years. Dana then approached him to return after the UFC was bought by Zuffa in 2001.
His current commentating gig is estimated to pay him $5,000 per event + $50,000 bonus for PPV fees. He, therefore, earns around $550,000 per annum just from his work with the UFC. That's a nice package in his back pocket every month. However, it's pocket change in comparison to the money he makes with podcasting. This is where the Joe Rogan Net Worth figure receives its biggest boost.
4. The Joe Rogan Experience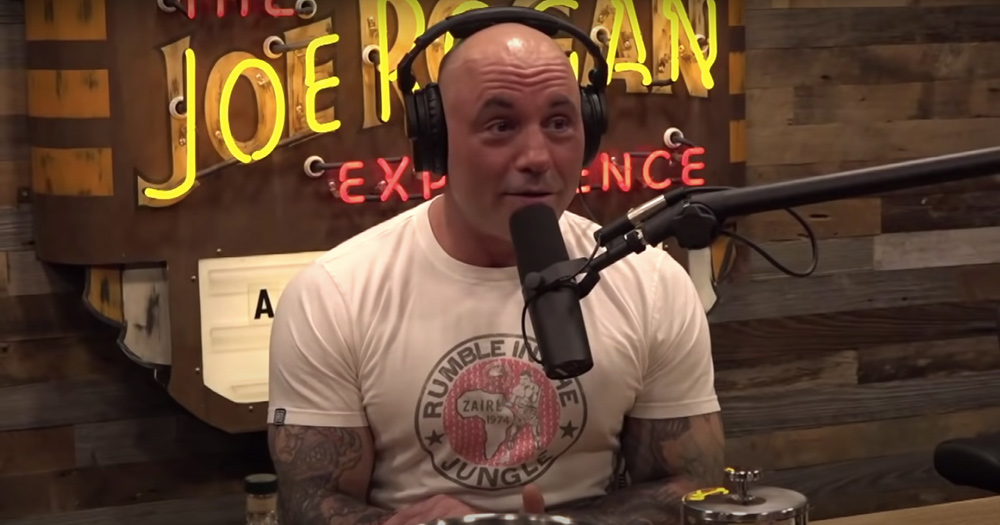 Joe Rogan is touted as the most successful podcaster on the planet. At 53 years of age, he is the world's top earner in his niche. His show, "The Joe Rogan Experience," airs high-profile celebrities and other professions and covers everything from fitness to comedy, music, and more. But his show gets special love when he provides his iconic Joe Rogan life advice motivations. He certainly is a mentor worth taking advice from.
Joe Rogan claimed that his podcasts were well received and that he received 190 million downloads a month in 2019. It is reported that between ad revenue, live shows, and YouTube broadcasts of the show, Rogan made $30 million in 2019, alone. But the Joe Rogan podcast's net worth received a huge boost when Rogan signed a multi-year deal with Spotify in 2020, giving them exclusive rights to his voice and video broadcasts. While the terms of the agreement were never discussed with the public by Rogan, the Wall Street Journal reported the deal was worth more than $100 million. With this news alone, it becomes clear that Joe Rogan's net worth is stratospherically high.
How You Know That Joe Rogan's Net Worth is High
There is no better tell-tale sign of someone's wealth than their materialistic possessions. When you look closely at Rogan's home and his cars, there is no denying the man has money.
Joe Rogan's House
After signing his deal with Spotify, Rogan decided it was time to move to Texas. Not only did he want to leave the over-populated city of LA behind for a more relaxed life, but he felt he wanted to live somewhere more central in the country.
Also, Texas does not charge income tax, while California's tax rate is as high as 13.3%. This is a big factor for someone who has the similar wealth to Joe Rogan's net worth. He's saving a huge amount of money living in Austin.
Joe bought a luscious Tuscan-styled modern mansion in Austin for $14.4 million. This 10,980 square foot, 8-bedroom home dwarfs his previous 7,600 square foot house that only cost him $2.2 million in LA. The interior is super modern and incredibly neat. It boasts open spaces with a free-flowing open floor concept on the ground floor.
His Car Collection
Like most men, Rogan has an affinity for cars. He's certainly got the money to buy a few great models, and he certainly loves American muscle. He owns some rare and expensive classics. Some of these include a 1965 Corvette Stingray, a redesigned 1969 Chevy Nova by Steve Strope of Pure Vision Design, a 1970 Cuda (dubbed "The Sick Fish"), and a 1971 Ford Bronco. He also recently bought a Gunther Werks Porsche 993 911 sportscar worth $565,000.
So, What is The Joe Rogan Net Worth Sum?
While there is no official Joe Rogan net worth figure, it's not too difficult to figure out the ballpark of his bank balance. With a few million in the bank from Fear Factor, decent revenues from a Netflix comedy deal, up to $30 million in revenue per year from the podcasting work, and $100 million from the Spotify deal, we believe Joe Rogan's net worth to be around the $200 million mark.
If you enjoy exploring the wealth of the rich and the famous, then you're certainly in the right place. Be sure to read some similar topics in our library, including articles on the net worth of 2 Chainz and Mr Beast.