The Trick Behind Stake Casino and its Successful International Marketing Strategy. How Stake.com Leads the Pack!
Categories:
Gaming
|
Published by:
Sean van der Merwe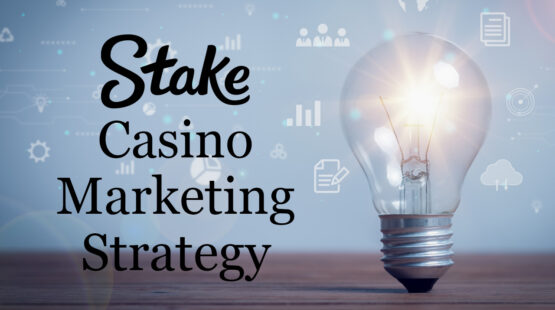 Ever wonder how an online casino that was founded only 5 years ago has managed to claw its way to the top of the pile and rank as the biggest and best crypto casino in the world. Most young businesses take this long just to establish a positive income flow, but Stake Casino and Sportsbook has defied expectations and has over-delivered on every front.
When you look closely at Stake Casino's business model it becomes apparent that the company does things a little differently from other crypto casinos out there. They do not hide themselves under the cloak of the taboo decentralized gambling curtain. Instead, they proudly boast their brand and place its now renowned name before the eyes of millions of viewers around the world as if to punt crypto gambling unashamedly for the future.
Who is Stake Casino?
Stake Casino and sportsbook are built under one banner to provide the ultimate platform. Stake.com is one of the most exciting online gambling brands in the world right now and it generates tens of millions in revenue each year with Stake casino's net worth hovering at the $1 billion mark. The operator burst onto the scene half a decade ago and has gone from strength to strength to build a strong reputation as a leading casino operator that accepts cryptocurrency deposits and withdrawals.
The online casino platform was co-founded by two young casino game developers, Ed Craven and Bijan Tehrani, who were also owners of the Australian-based game company 'Easygo'. The casino has a license from the government of Curacao and has offices in several countries, including Serbia, Australia, and Cyprus. Bijan Tehrani and Ed Craven's net worth has climbed tremendously with the success of their casino and sportsbook. Ed Craven has drawn headlines as one of the youngest billionaires in the world with a net worth of $1.1 billion generated from his combined business escapades.
While the more traditional gaming regulators do not often welcome the crypto gambling scene, Stake Casino UK was made possible in the highly regulated region by partnering up with UK licensed operator, TGP Europe. Stake Casino Canada runs unhindered in the land of the red maple leaf and has become a household name among bettors and casino gamers alike throughout the various provinces of the North American country.
But Stake is making great headway internationally too, accepting players from countries across the globe. Their less pedantic approach to customer verification has opened doors for players in certain anti-gambling regions to hop on and enjoy slots, live casino games, and sports betting without much hindrance.
How Does Stake Casino Reach the Masses?
'What has been the casino's key to success? How do so many people know the name? Why is Stake Casino still growing in popularity? The answer to all three questions is quite simple – Marketing! Stake.com has harnessed the power of modern marketing trends to put the name of its brand in the eyes of a worldwide public. This is how they have effectively done that:
Jumping on the Sports Bandwagon
Sports musters an international interest. As such, associating your brand with prominent sports personalities, teams, and franchises is the obvious first step to marketing exposure. As such, Stake.com has not held back where this is concerned. Instead, they associate their name with some of the biggest sports teams and the top athletes within certain popular niches.
Football/Soccer
The English Premier League football is probably one of the most-watched sporting competitions in the world. As such, prospective sponsors wager bidding wars to have their brands printed on players' jerseys. Stake Casino's become a known name in the sport because of its sponsorship affiliation with Watford FC. While the future of the sponsorship is unknown with Watford's recent relegation to the Championship division of the English sport, they have been a formidable force in the premier league for some time.
As such, the Stake.com brand comes before the eyes of millions of fans on a weekly basis. The logo is not only emblazoned across players' chests but across billboards at the team's home ground at Vicarage Road.
But their endorsement deals with footie have not ended with Watford. Notable ex-Argentina, Barcelona, and Manchester City striker, Sergio Aguero, signed as a Stake Casino ambassador in early 2022 as a way to boost the brand's global awareness.
The UFC
The UFC broadcasts its fight nights across the world, mustering a strong following numbering multiple millions of viewers. Stake.com not only partnered with the Ultimate Fighting Championship as a global sports partner for the organization but has elected to be personal endorsees of middleweight fighting mixed martial artist, Israel Adesanya.
The up-and-coming fighter is the natural choice for any sponsor looking to grow their brand, as the young man has a bright future ahead of him in the sport.
Celebrity Notoriety – Drake vs Stake
If you think of hip-hop music, many of you might think of Drake. The Canadian singer-songwriter is an avid gambler who is known for his love of roulette. The "Stake Drake" stream is a Stake Casino-sponsored initiative where Drake plays casino games via livestream on Twitch from his home in Toronto.
These streams have become incredibly successful as thousands in rewards are given away to viewers during the live recordings. In one evening alone, Drake and Stake gave away around $1 million in tips and money drops to viewers following the channel; this is not an isolated incident.
So, not only has Stake ingeniously partnered with a top ambassador for their brand, but they help solidify the partnership by establishing a viewer's community incentivized by giveaways and gifts. Online casinos will tell you, there is no better way to win over members than by giving them incentives to follow and join up. Stake Casino has this down to an art.
Streaming Endorsements
Why reinvent the wheel in the marketing realm when you can piggyback along with professionals that already know how to use digital marketing to their own advantage? SteveWillDoIt is a successful YouTube streamer and content creator in his own right. Together with the Nelk Boys, the streamer has managed to muster millions of viewers over the years.
Steve now runs a channel dedicated to online gambling, where he partners as an affiliate streamer for top crypto casinos like Stake, Roobet, and other prominent platforms. He already has a big followership, a working Instagram channel, a flourishing Twitter account, and a prominent YouTube presence. It only makes sense for marketing gurus like Stake Casino to pay good money to get pros like this to work their magic on the brand's behalf for massive kickbacks.
While YouTube has strange gambling rules, its monetization pales in comparison to the type of endorsements the casinos pay him for mentioning their brands and playing on their sites.
Social Gaming add-on with Stake.us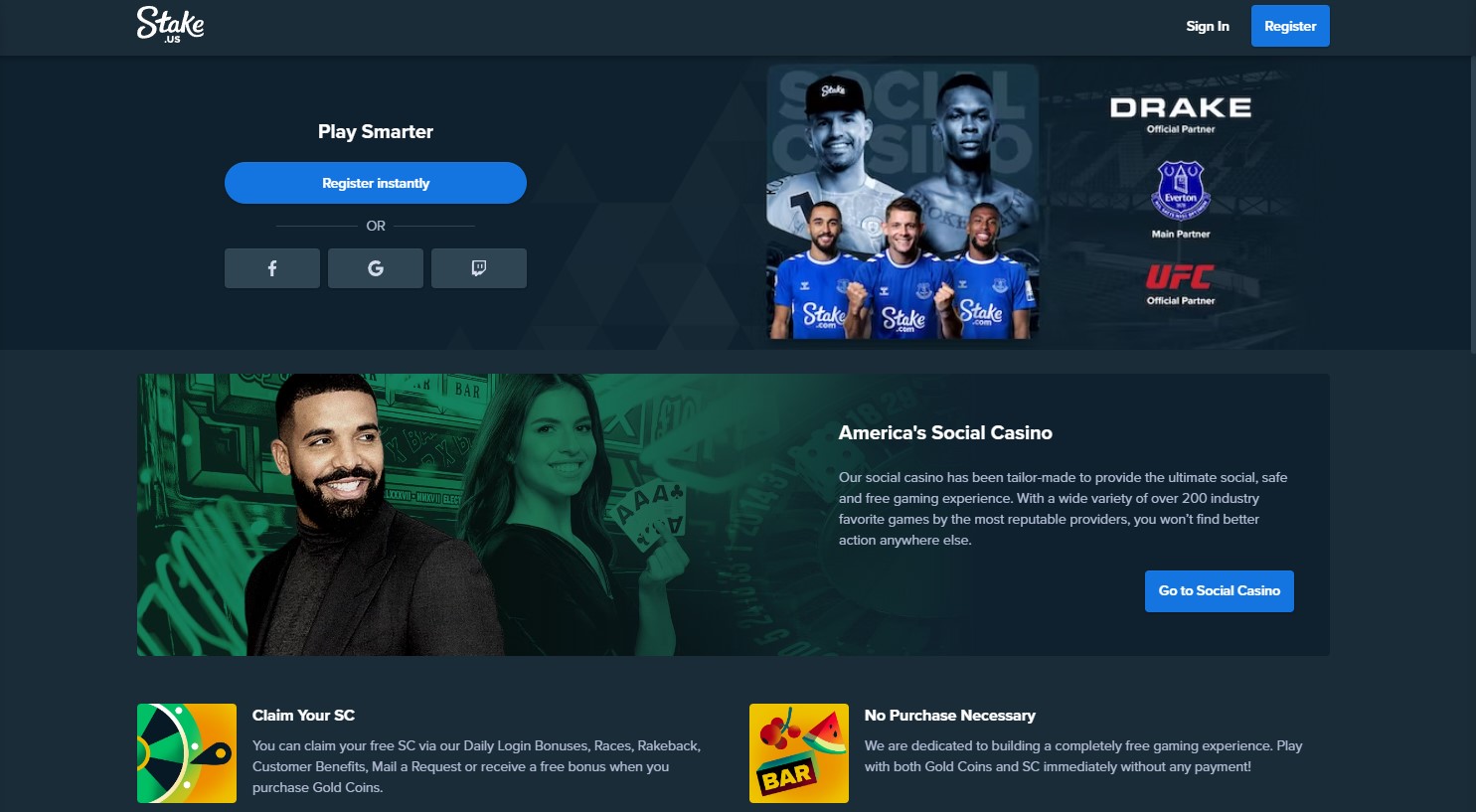 To reach the US market, Stake.com had to get more innovative with its product. Real-money crypto casinos are illegal in all US states. As such, Stake tapped into the social casino and sweepstakes casino market, releasing the world's leading social casino, Stake.us. It is legal in 45 out of the 50 states in the US currently, offering 'free gaming' to the masses.
It makes money by selling virtual bundles of Gold Coins to those who want to boost their game time. Because real money cannot be won using the currency, it is technically not gambling and, therefore, flies under the gambling laws in the states. Free Sweep coins (Stake Coins) can be won or received for free in packages. If you use these to game with and win more of them, you can redeem them for real-world prizes, including crypto payouts. Once again, because you do not directly pay for these Stake Cash coins, any winning awarded are identified as sweepstakes and do not fall under traditional gambling laws. What an ingenious way to reach the regulated market and make millions in the process.
Exclusive 5% Rakeback on "pokcas" Bonus Code
The Stake Casino Strategy is Clearly Working
In this day and age, digital marketing is king! By tapping into it, Stake Casino has been able to fire itself into the lead by working smarter instead of harder. As a cryptocurrency platform, it is necessary to find younger tech-savvy players. As such, Stake Casino has done its homework and has established a tremendous international presence that is likely to reach its target market well.
The payoff for their efforts is evidently working. The growth of Stake.com is probably one of the main reasons that their young 26-year-old co-founder, Ed Craven, could afford to dole out $38.5 million dollars on his new 2,000 square meters (21,500 square foot) mansion in Toorak, Melbourne.
There are videos showing how high rollers like Drake have won up to $18 million in prize wins in a single sitting at the roulette table. Thanks to a stacked house edge, the casino always wins more than the players do over the long haul. So, if you do the calculations, there is no wonder the owners of the casino can afford to live the luxurious lives that they do. If players are winning tens of millions, the casino is earning hundreds of millions.
Stake Casino Strategy – The Way of the Future
As more and more operators delve into 21 Century marketing innovations, we can expect to see an uptake in prominent casinos making the headlines over the next few years. The industry has been mighty competitive to this point, but we have a notion that we haven't seen anything yet. Streams, sponsorships, and endorsements may become the new norm for winning operators going forward.