King of Hip Hop, Drake, Wins Huge on $200K Roulette Bet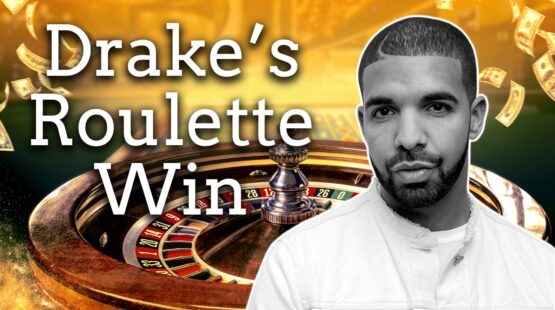 Drake is one of the most well-known names in the music business right now. His success in hip-hop circles has made him one of the hottest sellers in the music business. The Canadian mogul has already amassed around $200 million through music and brand deals and things don't look like they are slowing down for the artist either.
With so much money in the bank, we cannot blame the man for splurging out on entertainment and luxury from time to time. One of his favorite pastimes is playing at both land-based and online casinos. In fact, the star is a massive fan of live roulette. Has his penchant for the wheel paid off? Well, 2022 got off to an excellent start, with the mogul winning big in two notable roulette spins while playing from the comfort of his own home.
A Duo of Delightful Outcomes on the Wheel
Drake has posted two Instagram videos revealing massive wins while playing live roulette at Stake Casino. A 14-second clip entitled "2022 IS BLESSING ME FROM THE COMFORT OF MY OWN HOME" reveals Drake placing a straight-up bet on the number "10". The video captures the ball landing on the mark and revealing a win of $354,000 on the screen. Not bad for a single round at the wheel, huh?
But the Instagram video that really stands out was posted with the comment, "I'm a savant…. Nothing sweeter than a repeater." Here, Drake can be seen sitting at his kitchen counter in his Toronto mansion staring at his laptop screen. He had just bet on a repeat 8 with a $200,000 wager. The artist can be heard saying, "I guarantee you it is a repeat 8… I guarantee you it's a repeat 8… I feel it, repeat, I know it!"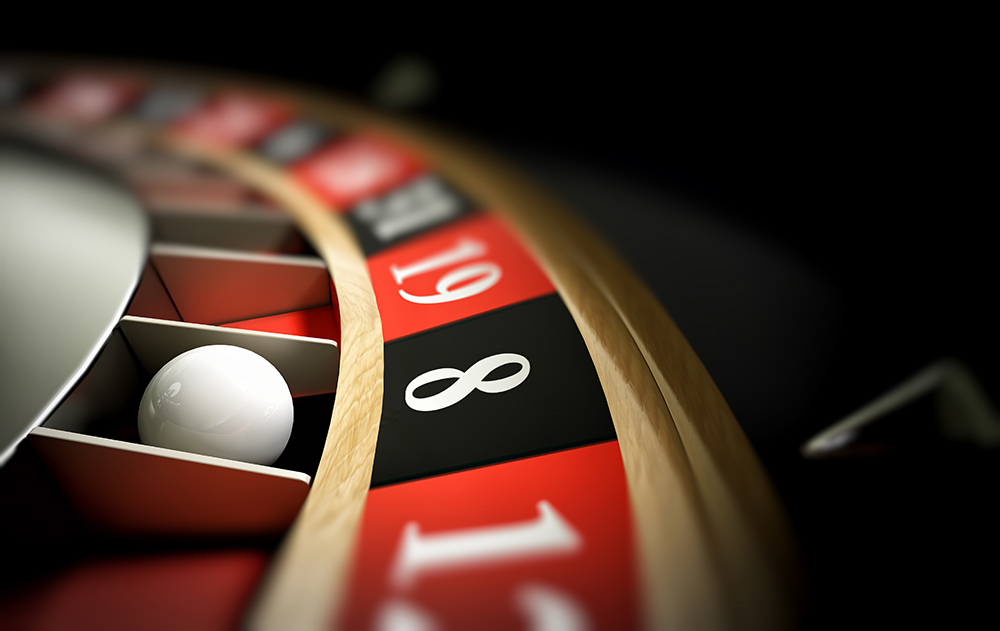 Well, the ball certainly landed on the 8, prompting the hip-hop king to dash off the screen in hysterics, shouting, "There it is, what did I say!? What did I f*#cking say!?"
A successful straight-up bet on roulette will win you 35:1 odds on your stake. With a $200,000 bet, we are estimating he won an instant $7 million. While it's a drop in the ocean compared to his net worth, that Drake roulette win would excite even the richest men in the world. After all, seven million is a lot of dough.
The Drake Roulette Watch – His Culture Celebrated
Drake has never made light of his passion for the roulette table. In fact, he had an expensive timepiece made in celebration of his passion for the game. He ordered and purchased a bespoke $620,000 watch from Jacob & Co that looks just like a roulette wheel. The Drake Roulette watch is called the Astronomia Casino, and it features a complicated 4-arm setup.
Each arm embraces a separate quality. The first is a ceramic ball, the second is a double-axis tourbillion, the third is a roman numeral time display, and the last is a round-cut 1-carat diamond that turns on itself every 30 seconds. Each arm revolves around the clock face in a complex movement. The Drake roulette watch is rare, but certainly not a one-of-a-kind piece. In fact, UFC champion and businessman, Conor McGregor owns one of these roulette watch pieces too.
The Betting Man Beyond the Roulette Wheel
It seems that the casino is one of Drake's favorite hangouts. If he's not in the studio, there is a good chance you'll catch him online playing high-stakes games or at retail casinos in Vegas or the Bahamas. While he's not always a big winner, losses don't really affect his net worth too much. It means he can really unwind and have fun, no matter what the outcome is.
His love for the casino resort life even comes home with him. Many people in the know have likened the décor in his Toronto mansion to that of a Las Vegas hotel. In fact, the same year the house was completed, the hip-hop artist celebrated a casino-themed birthday party in his abode.
But Drake's love for taking chances extends beyond the casino floor. He is also an avid lover of sports betting. Like his father, he is a fervent supporter of the Toronto Raptors basketball team and often places bets on their outcomes. In 2019, he helped fund an esports wagering hub, called "Players' Lounge". They facilitate both low and high-odds betting on the outcomes of video games, like FIFA and other competitive titles.
Drake obviously loves taking risks. We're certain there will be more exciting videos like this from him in the future. In this case, we'll have the scoop hot off the press again.