Hollywood A-Lister, Leonardo DiCaprio, Uses His $300 Million Net Worth To Live The Lavish Life and Save the World
Categories:
Money
|
Published by:
Sean van der Merwe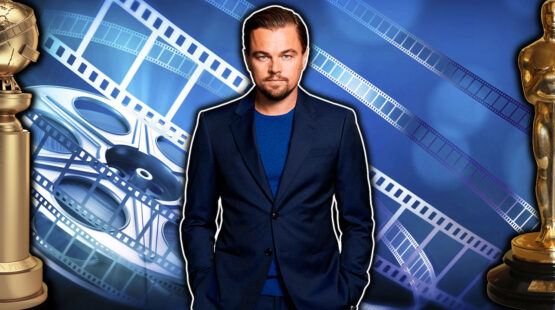 How rich is rich enough? Most people would settle for a couple of mill in the bank, a decent house, and a car or two from a lifetime's work. However, there are those out there that earn 10 times what we hope to save in a lifetime in only a few short months. Leonardo DiCaprio comes to mind immediately, as his net worth teeters at around $300 million in 2022.
While the sum is astronomical, it's not difficult to see how he got to that point as a Hollywood A-lister. The latest film he is working on alongside Martin Scorsese, "Killer of the Flower Moon", is set to earn him another $30 million, personally. While DiCaprio certainly has the net worth resources to live a lavish life, and he does; he also puts huge amounts of effort into philanthropy and saving the world. In fact, there are only a few actors as driven as Leo when it comes to creating a cleaner tomorrow.
How Leonardo DiCaprio Earned his Massive Net Worth
While good looks and charisma are great starting blocks in Hollywood, ranking among the best in the business does not come without hard work and determination. Millionaires are not usually made overnight, and most of the very rich ones have a back story that is not so 'glitzy'.
But it seems that DiCaprio was made for the business, as he was on TV as a young boy already, starring in TV commercials and sitcoms. By 14 years of age, he had appeared in adverts for Mattel's Matchbox cars, Bubble Yum, and Kraft Foods, to name a few brands. He also starred in TV shows like Growing Pains and Parenthood, which were the perfect preparation for the big-time movie roles that would begin to come his way in the not-too-distant future.
1. Leonardo's Movie Career
As we said, Leo is currently earning as much as $30 million for the movies he does nowadays, but that has not always been the case. Success is earned and everyone starts near the bottom. Leonardo DiCaprio's movie debut was in 1991, in the horror film, Critters 3. This role seemed to be all the propulsion that he needed to make it, as he landed two more parts in quick succession in 1993. He claimed the lead role in "The Boy's Life" and then a role alongside Johnny Depp in the romance drama, "What's Eating Gilbert Grape".
A run of early 90's movies, such as "Romeo and Juliet", "Total Eclipse", and "The Basketball Diaries" were the perfect headliners to showcase DiCaprio's talents and set him up for the film that would define his career forever – James Cameron's "TITANIC".
The epic drama shoved Leo into another status class altogether. Leonardo DiCaprio's net worth took a major jump during this time too. Although he was only paid $2.5 million for his role as Jack Dawson, his 1.8% share of the gross backside points ultimately earned him around $40 million. It was about this time that Leo began to use his status and money for philanthropic work.
The timeline below gives you a great idea of DiCaprio's earnings over the length of his career. While we haven't listed all his roles, the most prominent ones are here.
While Leonardo DiCaprio's net worth has been bolstered nicely by his films, he has generated massive earnings for the production houses that have hired him, too. In fact, the movies he has been involved in have collaboratively earned over $7 billion in revenues to date.
While DiCaprio's career has been dotted with stellar highs, awards for his performances proved to be ever illusive. He was nominated for an Oscar multiple times, and each time, he would concede to another. All of this changed in 2016 when he took home the Academy Award for his role in "The Revenant". It would need Leo to graduate from teenage lover to bear fighter before his compatriots would vote him in as the best actor in Hollywood. Beside the Oscar, he has three Golden Globe Awards for The Revenant, The Aviator, and The Wolf of Wall Street.
2. Leo DiCaprio's Business Investments
Leo is known as quite the venture capitalist. While he may have had his finger in a few 'pies' over the decades, one of his most notable investments was into the company, "Beyond Meat". The 'Vegan meat' company was worth an impressive $4 billion in May 2019, but it seems like 2020 played havoc with its revenues, as it dropped in value by around 75% over the next 2 years. It is worth only $1 billion in mid-2022. Thankfully, DiCaprio has a strong career to fall back on.
3. Endorsement Deals
You don't get to become such a well-known face without companies reaching out to you to endorse their products. For a man of DiCaprio's stature, that means multiple millions per year in brand deals. Right now, he is the international face for Tag Heuer watches. Here, most of his ambassadorship comprises of print media publications.
But DiCaprio is also involved with companies in Japan (Jim Bean Bourbons and a credit card company) and China (Ambassador for the BYD electric car company).
4. Leonardo DiCaprio's Net Worth in Real Estate
Leonardo DiCaprio's net worth in 2022 is not only bolstered by cash and business investments but in property investments too. In fact, he is quite the real estate Tycoon, with an alleged portfolio topping the $100 million mark. He has homes all over the show. Here's a rundown of some of the more notable mansions on his books:
1998 – He bought a Malibu home for $1.6 million and sold it in 2021 for $10.3 million
2005 – DiCaprio bought a Private Island in Belize, called Blackadore Caye, for $1.75 million
2011 – He purchased a $10 million apartment in New York
2014 – Leo purchased Dina Shore's former Palm Springs mansion for $5.2 million
2016 – Made a purchase of a $23 million Malibu home
2017 – Invested in undeveloped land in Malibu for $23 million
2021 – Bought a mansion in Beverly Hills for $9.9 million
You will notice that Leo bought a private island in 2005. The land is around 104 acres in size, but it still lies bare. This won't be for long though, as Leo has great plans for the property.
DiCaprio aims to build an eco-friendly private resort. It will be 100% powered by renewable energy and will have a 0% carbon footprint. The property will comprise numerous private homes that will sell for between $5 million and $15 million each. Just another project projected to push Leonardo DiCaprio's net worth portfolio closer to that half-a-billion mark.
How Leonardo DiCaprio Gives Back from His Riches
Shortly after Leo received his massive payday for TITANIC, he established the Leonardo DiCaprio Foundation. It is a non-profit charity organization that has reached out and touched many lives. Some of the organizations that have benefitted from the NPO include:
Feeding America
Global Cool
Global Green
Pediatric Epilepsy Project
Hurricane relief in Haiti and for Hurricane Harvey
Leo DiCaprio is a huge environmental activist who speaks out readily on climate change and is dedicated to lowering our carbon emissions. He and the foundation have raised and given away over $80 million to fund more than 70 related projects in over 40 countries.
Even His Splurging is Eco-Friendly
Even when Leo treats himself, he does it with the ecosystem in mind. While other high-rolling celebs ride around in petrol-guzzling supercars, DiCaprio keeps things clean with electric cars and hybrid vehicles. In fact, he was one of the first celebrities to lay their hands on the old Toyota Prius Hybrid vehicle in 2006, which was one of the very first environmentally friendly vehicles.
Since his conversion to hybrids and electrics, he has owned a Lexus RX Hybrid, Fisker Korma Hybrid, Volvo XC90 T8 Hybrid, and a Tesla Roadster. He currently drives a Polestar 2 worth around $50K. The car brand is a direct competitor to Elon Musk's Tesla range of vehicles.
From Titanic Movie to Titanic Riches
Leonardo DiCaprio is a high-profile star who only really hits the headlines when he starts dating new 20-something girlfriends. Other than that, he makes small waves, great movies, and earns good money doing so – all while trying to save the world. If riches were a superpower, DiCaprio would certainly be akin to Superman. So, for the sake of the earth, roll on big hit movies and $30 million salaries.