The Contingency Plans that Kick into Place If an Entire NBA Team of Players Dies in a Disaster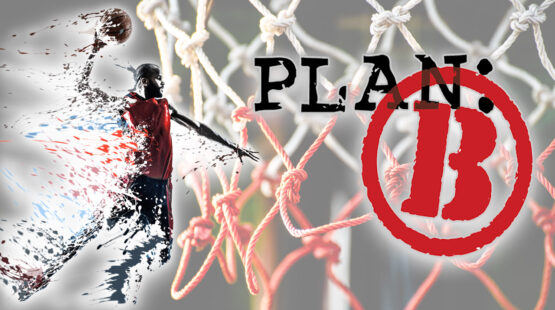 Now death is not something that anybody really wants to speak about, and tragedy is something that we don't wish upon anybody. However, preparing for the worst forms part of good management practices. In the same manner that a family would struggle to make ends meet if their breadwinner succumbed to a tragic accident without a will in place, so would a professional organization or pro sporting team struggle to continue lest there was a contingency in place to ensure that things carry on.
Though not on a professional level, US history has shown that whole teams have been wiped out in horrific accidents at the collegiate level. So, each league in the USA has set specific contingencies in place lest that ever happen at the highest level of the sport. The NBA has been transparent about how things would unfold should numerous NBA players and staff pass away in any given disaster.
The Plan Set Out by the NBA in Case of Disaster
If, in the case that five or more players become permanently disabled (dismembered) or lose their lives in an accident, research suggests that the NBA's plan requires that a disaster draft be ordered. Here, the affected team may replace the individuals who were lost in the disaster from the pool of players remaining in the league. It is not a free for all draft though and there are some very specific provisos that must be adhered to:
🏀 The team must have lost at least 5 players or more to qualify for the emergency draft.
🏀 All other teams in the league are allowed to protect 5 of their own players from the draft pickings.
🏀 Only one NBA player may be drafted per team, in keeping with fairness protocols.
🏀 The affected team may not exceed their specified salary cap on newly drafted NBA players.
The terms of the emergency disaster draft are well planned out and have been formulated with complete fairness in mind. The fact that the other NBA teams can protect their best players is a testament to this. The clause would ensure that top NBA players like LeBron James, Steph Curry, Luka Doncic, and players of similar quality are not pried away from their respective teams by the emergency draft.
While certainly not the ideal scenario for the affected team, it does provide their management with a chance to rebuild, and gives them a real fighting chance of survival in the sport, despite the circumstances.
Basketball Team Disasters of the Past
Reality is reality, and various teams in the past have had to face trying times with their numbers decimated by disasters. There have been two tragic accidents at the collegiate level that have really rocked basketball in the US to its core. It's disasters like this that have been a catalyst to ensure that the contingencies that have been put in place in the US leagues are rock solid.
1. Oklahoma State University Cowboys Basketball Team
On the 27th of January 2001, 10 people tragically died when the plane in which they were traveling went down in Strasburg, Colorado. Among them were 2 players and 6 members of the coaching team. Apparently, the pilot became disoriented in a snowstorm, causing the unfortunate crash.
2. Evansville Aces Men's Basketball Team
The biggest basketball team air accident took place on the 13th of December 1977. 29 players, staff, and fans lost their lives when a McDonald Douglas DC-3 (Indiana flight 216) clipped some tree tops 90 seconds after take-off and hurled toward the ground.
At the time, the team was at its peak, having won 5 national championships at the division II level under coach Arad McCutchan.
3. Other Sports
Various other air accidents have claimed the lives of both professional and amateur sportsmen and women over the decades. Here are 7 in memory:
| Team | Sport | Date | Death Statistics |
| --- | --- | --- | --- |
| Manchester United | Soccer | February 1958 | 23 people (8 players and 3 officials) |
| Pakhtakor | Soccer | August 1979 | 178 people (The entire team) |
| Torino F.C. | Soccer | May 1949 | Club officials and journalists |
| Marshall Thundering Herd | Football | November 1970 | 35 players, 8 coaches, 25 boosters |
| Zambia National Team | Soccer | April 1993 | 18 players |
| Suriname National Team | Soccer | June 1989 | 168 people (14 football players) |
| Bulgarian Team  | Gymnastics | March 1978 | 3 Gymnasts and 1 coach. |
Close Call Air Disasters in the NBA
In the USA, professional athletes have been lucky enough to evade major tragedies and so emergency drafts have never had to be put in place. However, there have been several close calls in the NBA:
1. Minneapolis Lakers
In 1960, a plane carrying the Minneapolis Lakers had to make an emergency landing in an Iowa cornfield. Thankfully, all passengers were able to walk away from the bumpier-than-normal landing unscathed.
2. San Jose Sharks
A San Jose Sharks charter flight experienced a tire explosion after leaving Dallas en route to St Louis. The explosion damaged the plane's hydraulic systems, forcing the pilot to turn around and attempt a landing without power assistance. Fortunately, his skills came to the fore, and he managed to land the aircraft without incident.
3. Chicago Bulls
In 1995, the Chicago Bulls were on a flight from Washington to Chicago when the plane lost cabin pressure due to rapid descent. It required the players to wear oxygen masks to prevent them from passing out. While the outcome was eventually favorable, it was undoubtedly an unnerving experience.
Despite the fact that there was no imminent crash, loss of cabin pressure can be deadly on its own. The players could have been at risk of pain from gas trapped in their bodies or could have fallen foul to hypoxia, which is potentially life-threatening.
The Likelihood of Air Disasters Nowadays – Safer than Rail and Road!
Fortunately, air travel has improved massively in the last few decades. As technology improves, so do the safety mechanisms in place on both private and commercial aircraft. Statistics gathered by the National Transportation and Safety Board showed that only an estimated 6.4 of every 100,000 flight hours yielded an airplane crash and only 1.19 of every 100,000 was fatal. This figure is down considerably from 1994, when the stats revealed 9.08 accidents per 100,000 hours.
Of these numbers, the majority are attributed to private flights instead of commercial ones. Of the crashes, around 53% are down to pilot error, 21% to mechanical failure, and 11% attributed to weather conditions.
Besides these statistics, it is still far safer to travel by air than by rail or road, for instance. Here are the stats:
| Method of Transport | Death Per Million Miles Traveled |
| --- | --- |
| Air | 0.04 Deaths |
| Rail | 0.01 Deaths |
| Road | 1.37 Deaths |
The Road Safety Annual Report of 2021 in the USA revealed that 1.37 road deaths were reported per 100 million miles traveled. That is up from 2019, where the statistics lay at 1.11 people per 100 million miles traveled. The statistics for all mediums of travel are all compiled with the same parameters, showing with out a doubt that automotive accidents are way more likely than train and plane crashes.
Touch Wood
The Emergency Draft policy is one of those rules in the guidebook that no league wishes to have to implement. Sports are there for entertainment and fun and we hope that it stays that way.