NBA Star, Luka Doncic, is Locked in a $500 Million Trademark Legal Battle with His Mother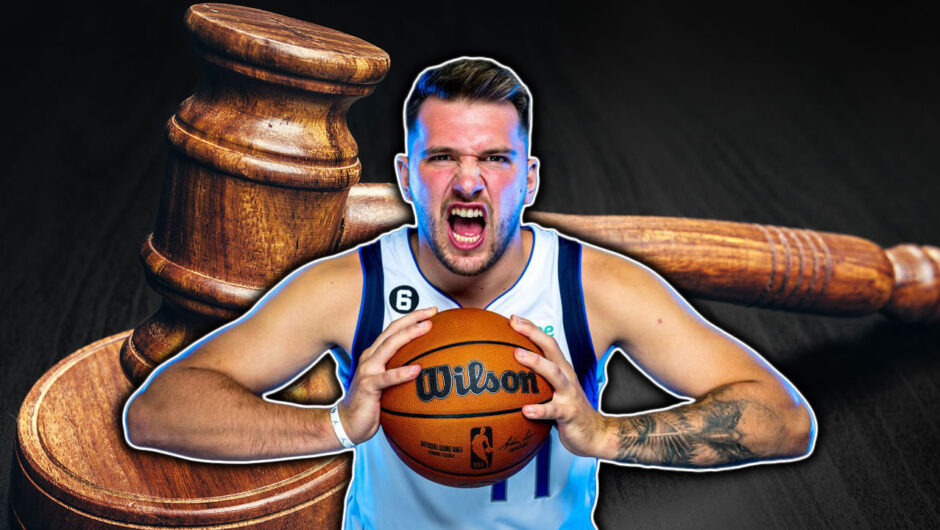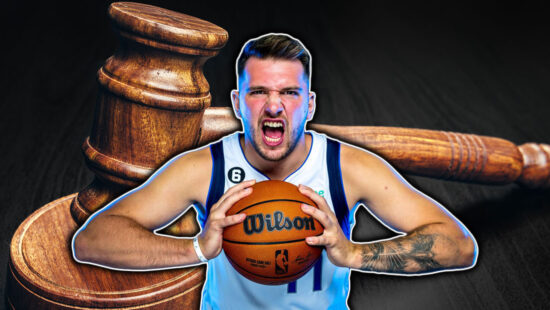 Imagine living your entire life as a celebrity without owning the rights to your own name, especially when that name is worth an estimated $500 million. Well, this is a real-life complication for NBA All-Star, Luka Doncic, of the Dallas Mavericks.
Luka Doncic's mother, of all people, is the root of his troubles. She filed a trademark for her son, with his permission, when he was still too young to manage himself professionally. Along with the allowance to manage his business affairs, Luka included permission for her to register the "Luka Doncic 7" trademark in 2018.
Now, four years down the line, Doncic seeks to re-brand himself and take control of his own trademark and business dealings. Unfortunately, the existing brand registration has thrown a damper on his efforts, as it doesn't look like Luka Doncic's mother, Mirjam Poterbin, is willing to let go of ownership.
New Trademark Denied Because of Luka Doncic's Mother's Existing Ownership
Doncic has allegedly tried to register a new "Luke Doncic 77" trademark in an attempt to pursue the rest of his career on his own. But the U.S. Patent and Trademark Office won't let him do so just yet. They are concerned that the Slovenian basketball player's new brand application may cause customer confusion. As a result, Doncic has only the option of cancelling the current trademark in order to re-brand. He highlighted his views about wanting to take control of his future:
"I have a lot to look forward to as I continue to grow as a player and a person, and it's important to me to control my own brand and focus on giving back to my communities."
He really cannot afford to let things lie, given the fact that his mark is probably worth half a billion in future revenues. Without a trademark attached to it, it's far more difficult to reap the full financial benefit. In fact, should his mom choose to, she could capitalize on his successes instead.
As such, he has already filed a petition to remove the "Luke Doncic 7" brand that his mother owns from the database. He has cited the fact that "upon information and belief" she neither uses nor has the intention to use the trademark in the USA. He also mentioned in the petition that he does not use the old trademark anymore. This is a solid basis for a petition, as U.S. trademark law requires the commercial use of a trademark in order for it to remain registered.
But Doncic may have to back up his claims with solid proof of non-usage before the authorities will relent on their stance. To make things more difficult, Luke Doncic's mother is willing to fight for the right to keep possession.
Mirjam Poterbin Puts a Spanner in the Works and Ups the Heat
Luke Doncic's mother has not taken things lying down. She has allegedly taken "the most aggressive response possible" by retaliating to his objections with a legal filing of her own. She filed a motion to dismiss her son's petition with the trademark authority on technical grounds.
But the 23-year-old Doncic has taken the decision to pursue the matter in court and has filed legal action. It is alleged that he revoked her rights to his name in 2021 already. Scott Gerben, a US Trademark attorney believes that Luka will prevail in the matter, based simply on the fact that his mom has not used the brand image of her son for any commercial benefit. He tweeted:
"This is the better legal claim because US trademark law requires 'actual commercial use' of a trademark to maintain any trademark registration."
Gerben has gone on to state that the case could go on for 2 years or more. The fact that Luka Doncic gave his mother consent is a speed bump that may hold things up. What is clear, is that Doncic has no chance of registering any further trademarks until he gains back ownership of the current one.
How Did Luka Get into This Pickle in the First Place?
The heated legal row must most certainly ruffle feathers in the family. Poterbin, who is a former model, has over 55K followers on Instagram. Up till this point, she has openly praised her son on social media and has shown much pride in his accomplishments. However, her current actions seem to portray a very different image.
Now, you're probably wondering how a professional athlete would simply hand themselves over to anyone for ownership. The thing is, Doncic has been a basketball prodigy since he was 16 years old. As a minor, he relied heavily on his mom to make the financial decisions needed at a professional level. This is not unheard of among young athletes today as things like trademark registrations are simply not possible without consent from your legal guardian.
But when one looks at Luka Doncic's stats, one can understand a little more about why his mother would be reticent to let go of his brand. He is currently one of the best players in the game, with a massive and fruitful career ahead of himself still. He has just recently penned a new $215 million deal with the Mavericks and has broken numerous NBA records at such an early age.
For starters, he is the first player in 60 years to hit his seventh straight game scoring 30+ points. This surpasses Michael Jordan's streak of 6 straight matches with 30+ starts and equals legends like Wild Chamberlain and Jack Twyman. Doncic is also the first player in history to top 200 points, 50 rebounds, and 50 assists in 6 straight games. He is also the youngest player (usurping the role from Michael Jordan) to score 35 points, 15 assists, and 10 rebounds in a single match. His brand is set to reach stratospheric heights, which is enough to make anyone think twice about giving up access to that success.
Where to From Here?
There is a hope that Luka Doncic and his mother come to a settlement agreement and avoid litigation. Those closer to the basketballer believe it's a slim chance though. Failing this, the case will go to court, costing big money in the process. Neither party has money issues and are multi-millionaires in their own rights. As such, the case could be held up in the courts for a long time. While Doncic is a champion on the basketball court, can he match his mother on the legal court? – Only time will tell!