How Shaquille O'Neal Turned the Basketball Industry On Its Head By Supplying Shaq Shoes That Everyone Could Afford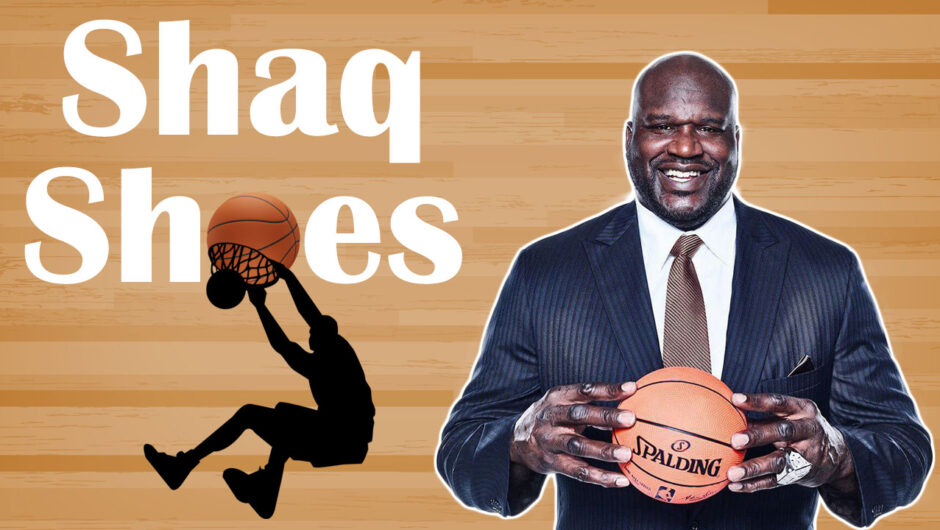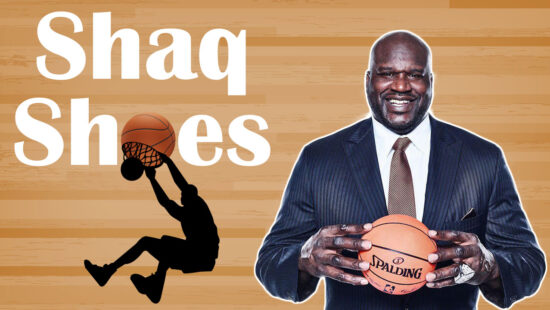 Very few people are unaware of who Shaquille O'Neal is. Whether you've watched him play basketball or act in movies, you'd all agree that he is certainly larger than life in all respects. As a dominant sporting celebrity, it's not uncommon for fans to want to relate to their idol in one or another way. One of the biggest ways people do this is by buying replica apparel, such as jerseys, shorts, and shoes. When it comes to O'Neal, it's been the Shaq shoes that have been most sought after.
There is quite a history surrounding Shaq shoes and many interesting facts about how the NBA star, Shaquille O'Neal, went from a Reebok endorsee to an independent shoe brand owner, and then back to one of the multi-millionaire owners of the Reebok brand.
Who is Shaquille O'Neal?
Shaquille Rashaun O'Neal, known mostly as Shaq was one of the NBA's greatest players of all time. The basketball legend was named in the 1996 National Basketball Association's list of 50 greatest players of all time.
Shaq became a recognized name playing college ball for Louisiana State University (LSU), where he became hailed as one of the best youth players in the US. In fact, in 1991, he was named the College Player of the Year. As such, he dropped out of college early to join the NBA draft of 1992, where he was signed by 'the Orlando Magic. Don't worry though, he eventually went back to finish his degree years later in 2000.
Shaq's immense size of 7 foot 1 inch made him difficult to stop as an attacking center. He went on to play for the US Olympic basketball team in 1996 (where they won the gold medal) and enjoyed pro ball time with the Lakers, Miami Heat, Phoenix Suns, Cleveland Cavaliers, and even the Boston Celtics. Shaquille retired in his 2010/11 season and was inducted into the Naismith Memorial Basketball Hall of Fame in 2016.
From College to the NBA Draft
Moving from college ball to the NBA, both Reebok and Nike were after endorsement deals with the young superstar. But O'Neal was adamant that he wanted his own Shaq shoes signature sneaker line. Of course, his own shoes would have to be specially made to accommodate his size 23 feet, but he wanted the public to be able to buy his brand, too. This was something that Nike was not willing to risk offering, while Reebok gladly obliged. As a result, Reebok became his natural choice of shoe for many years to come.
It's simply astounding how one business decision can have such an effect on the future of your brand's shoe sales. Shaq's shoes became famous fashion icons that almost every budding basketball fan was after.
Shaq Shoes Reebok Journey
Until Shaq was signed by Reebok, the brand's hottest selling basketball shoe was the Blacktop Line, fashioned by designer Judy Close. She was detailed to the Shaq shoe assignment and within four months, their combined sneaker idea went from the drawing board to the court. The Shaq Attack became their new premier NBA shoe option.
It was state of the art, as the new Shaq shoes featured so many unique features. These included:
A speed lacing system where you could tighten the shoes simply by pulling on the laces.
A graphite shank, which was a first for a basketball shoe.
A functional pump on the tongue to create bespoke comfort for the wearer.
A herringbone pattern for traction on the sole. This offered versatility on both indoor and outdoor court surfaces.
Two colorways to suit both the home and away kits of Orlando Magic.
Reebok and Shaq shoes had a great run with Shaq Attack, releasing four more major shoes. These included the Shaq Attack 2, Shaq Attack 3, Shaq Attack 4, all pictured below.
As the shoes came out, the technology improved dramatically. Even though the Shaq Attack 2s cost over $100, O'Neal would only wear them for only half a season. He was not a fan of low-cut shoes.
Shaq Attack 3 and 4 came with Hexatile cushioning on the soles and were pumped with external mechanisms instead of embracing the old-school tongue pump. The 3s were inflated with an insta-pump cartridge, while the 4s used a hand pump instead of a cartridge.
The Reebok Shaqnosis Shaq shoes are probably the most recognized today and came in after the Shaq Attack 4s. Their sporty design and space-age look set them apart as trendsetters on the market. The black and white circular motion of the design is almost hypnotic. These became very popular sneakers. Will Smith owned a pair and wore them on the set of the first MIB movie. They've also been worn by celebrity singers like Chris Brown and Swizz Beatz.
The Turning Point for Shaq Shoes
While still with Orlando Magic, an interaction with a regular mom changed the future of Shaq's shoes for good. She came up to him and asked him why the prices of his shoes were so expensive. He replied that Reebok came up with the costing structure and not him. He felt so bad, he even offered her money to purchase some, to which she declined.
That interaction lingered long in his memory though. It made him think hard about his own childhood and how disappointing it was for him that his parents could not afford the shoes that he used to love so much.
While he was with Reebok for several seasons after the confrontation, it always replayed in his mind. He finally quit the apparel brand to pursue the production of his own brand of Shaq Shoes. These kicks would be aimed at creating a hot brand of sneakers – Shaq Shoes Walmart could even stock.
Introduces Own Shaq Shoes Men Brand
The "Shaq" shoe line was birthed off the back of two initial concepts. There was the 'Dunkman Line' which were the shoes that he would wear on the court when he played and there was the 'Shaq Line'. These were geared mainly for the commercial market and focused on affordability. These Shaq shoes could be purchased for half the price of fancy Reeboks and Nikes.
There were eventually a huge series of Shaq shoes that boasted the NBA player's famous slamdunk image on them. These ranged from the AirShaq to Airshack 12 "Obsidian." There were various other "Advance" series shoes and more. Just a glance over the quality of the shoes in the images, and you can tell which sneakers were priced in the low end and which fitted in the high end of the market.
Shaq Shoes Accused of Being the Rip-Off Jordan
Unfortunately, the shoe brand came under a bit of heat and became a meme shoe among the heavyweights in the industry. Many believed that the Shaq shoes were just cheaper rip-off variants of Jordans, Nikes, and the like.
Shaq shoes became a bit of a laughingstock among the top shoe contenders. Shaq hit back with the sales stats on Facebook in 2016. On an April 8th post, he wrote,
"Laugh all you want, the Shaq brand has sold over 120 million pairs of affordable shoes for kids."
Today, the Shaq™ shoe line has been joined by more apparel that lives up to the ethos the 'big man' laid down at the start. They are affordable and stylish.
Coming Full Circle
It seems that Shaq never lost his love for the Reebok shoe brand that gave him his start so many years ago. The budding sports brand was sold to Authentic Brands in 2015, a company in which Shaquille O'Neal is the second-largest shareholder. It seems that this NBA legend has some unfinished business with the brand and intends on helping them sell more. This time, he is the endorser and not the endorsee.
The Gentle Giant
Shaq's connection with everyday people and his drive to give back has never really left him. Pulling out of a huge Reebok sponsorship to do something special for kids who couldn't afford expensive Shaq shoes goes to show that in his mind, money comes second to people. He really does seem to care.
But he is always doing things for people, a quality he says he learned from his father. You can watch the clip from YouTube below to get an understanding of why this man sacrifices potential millions in endorsements to put a smile on other people's faces. Yes, he lives in a mansion and enjoys a good life, but he has not forgotten his roots.