Matt Damon's Net Worth Could Have Gained a $290 Million + Boost Had He accepted 10% Shares in the Original Avatar Movie
Categories:
Money
|
Published by:
Sean van der Merwe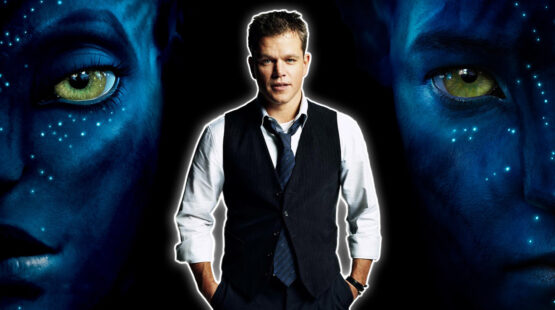 Hollywood is full of stories of actors and producers missing out on big profits by opting out of movies that went on to be massive hits. Until now one of the largest regrets was when Russell Crowe opted out of a 10% revenue share in Peter Jackson's The Lord of the Rings, causing the actor to lose out on around $100 million in potential earnings. But it seems that even that heartbreak falls short of the $290 million relationship that could have been mustered between Matt Damon and Avatar.
As one of Hollywood's most bankable stars, Damon is certainly not in trouble financially. In fact, Matt Damon's net worth is estimated to be around the $200 million mark already. His movies have collectively earned close on $4 billion in revenues at the Box Office. But after taxes, Matt Damon's wealth could have looked far more fetching than it does today had he not turned down the Avatar role.
Given the fact that Avatar II launched in the cinemas in December 2022, he must feel even more regret for saying no. The movie earned an impressive $855.4 million globally, in just its first 10 days at theatres. Had his share deal remained the same, 10% of the profits would have made their way into Matt Damon's net worth purse.
Matt Damon's Net Worth Blunder – The Story Behind Matt Damon and Avatar
In a live interview at the Cannes Film Festival in 2021, Matt Damon revealed that Director/Producer, James Cameron, had pursued him for the main role in the original Avatar movie that was released in 2009. In fact, he had offered him a 10% stake in the movie's global revenues; a share value that is worth around $290 million, after the box office grossed $2.9 billion +.
Damon went on to explain why he chose to forgo the opportunity when it was presented to him. He was busy during post-production on the set of The Bourne Ultimatum at the time. This is usually a very busy time for the actors and production staff, and he felt that he needed to dedicate as much time as possible to the process. His explanation of the turn of events certainly did exude great regret and he even went on to say, "You will never meet an actor who turned down more money than me."
Here is a short clip of the interview:
Matt Damon's Successes
Despite the Matt Damon Avatar debacle, the actor is still able to live a high-quality life, so there is very little reason for us to feel sorry for him. While it is a cringe-worthy moment, Matt Damon's net worth is more than most people could dream about making in a lifetime. With a string of successful movies under his belt, he is most certainly one of the top names in the business.
He has come a long way since Mystic Pizza, which was the first film he ever acted in back in 1988. Some of his most notable movies to date include Good Will Hunting, Saving Private Ryan, the Ocean's Eleven franchise, the Jason Bourne franchise, Elysium, The Martian, The Adjustment Bureau, and Interstellar.
Here are ten of Matt Damon's highest-earning movies:
Movie Title
Revenue Earned
Personal Earnings
Interstellar
(2014)
$673 Million
Est. $8 Million
The Martian
(2015)
$630 Million 
Est. $25 Million
Saving Private Ryan
(1998)
$482 Million
Undisclosed
Ocean's Eleven
(2001)
$451 Million
Est. $5.5 Million
The Bourne Ultimatum
(2007)
$443 Million 
Est. $26 Million
Jason Bourne
(2016)
$415 Million
Est. $25 Million
Ocean's Twelve
(2004)
$363 Million
Est. $5 Million
Ocean's Thirteen
(2007)
$311 Million
Est. $5 Million
The Departed
(2006)
$290 Million   
Est. $10 Million
The Bourne Supremacy
(2004)
$289 Million   
Est. $26 Million
Matt Damon Turns His Net Worth Successes into an Opportunity for Philanthropy
Matt Damon has turned his mammoth net worth portfolio into an opportunity to give back. He supports more than 30 charitable organizations and even spearheads the H2O Africa Foundation which actively combats hunger and starvation in Africa's poorest countries. Damon is also the co-founder of Not on Our Watch – an NPO that works to prevent mass genocide in war-torn countries.
Is Matt Damon a Big Spender?
In keeping with Matt Damon's philanthropic worldview, he is not a big fan of CO2-heavy sportscars, it seems. While he does own a V8 Cadillac Escalade and a Toyota Sequoia, he has opted for the electric route with his other cars. He owns a Tesla Model X and a Tesla Roadster. Then, to mix things up a little, he's opted for a 2021 Toyota Prius, which is a hybrid petrol and electric combo. This car is quite popular among green celebrities and is owned by stars like Leonardo DiCaprio, Jessica Alba, Bradley Cooper, and others.
When it comes to living lavishly, Matt Damon bolsters his net worth by owning some expensive real estate. He purchased a $16.7 million penthouse apartment in Brooklyn, New York, after relocating to the East Coast of the US in 2018. As a result, he and his wife, Luciana Bozán Barroso, sold their Pacific Palisades mansion in Los Angeles for $18 million.
It was initially listed for $21 million, but the actor dropped the price to let it go for $3 million more than he paid for it in 2012. The 13,508-square-foot home sits on .68 acres of ground and boasts 7 bedrooms, 10 bathrooms, and open-plan living spaces, with all the extras you could hope for in a modern home.
A Few Hundred Mill Leaner
The difference in Matt Damon's net worth in 2021 and Matt Damon's Net Worth at the end of 2022 could have been staggering with the introduction of Avatar 2. It would have added tens of millions to his bank account had the 10% profit share still been on the table. With the $290 million from the original movie combined, Damon's total losses are slowly creeping towards $4 million +.