Lionel Messi Sports a $145k Patek Philippe Watch From His Expensive Personal Collection to FIFA World Cup 2022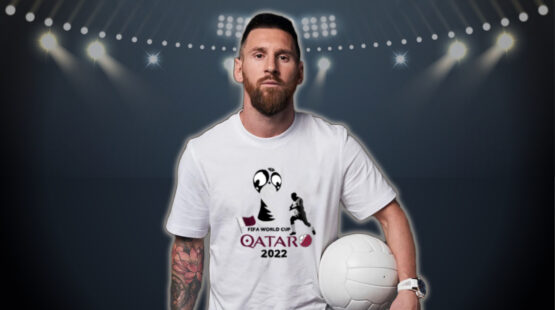 It's no secret that Lionel Messi, Argentina's national football team captain, is the highest-paid athlete on the planet right now. In fact, his current net worth is estimated at $600 Million. Messi is also among the few athletes in history to have surpassed $1 Billion in earnings during their career. Of course, with that kind of money at his disposal, Messi has acquired expensive lifestyle tastes.
Footballers worldwide are known for their sportscars and expensive watches. Messi is no exception. His love for wristwatches is a well-known fact. In fact, Messi even collaborated with high-end watch brands Jacob & Co. and Audemars Piguet for collections named after him. Like his counterpart and on-field rival Christiano Ronaldo, Messi is the owner of some very unique, expensive wristwatches that he regularly flaunts during public appearances. 
PATEK PHILLIPE, PIGUET, AND ROLEX; MESSI HAS IT ALL
Lionel Messi has been frequently spotted wearing premium timepieces over the course of his career. In fact, he owns many rare timepieces such as the Jacob and Co., Grand Compilation Epic. While there is no certain way to know how many watches the popular football player has in his collection, Messi's wristwatch collection is reportedly worth millions of dollars. His personal collection boasts the likes of popular brands such as Patek Philippe, Rolex, Jacob and Co., and Hublot to name a few. 
PATEK PHILIPPE WATCHES OWNED BY MESSI
During the press conference for the 2022 FIFA World Cup in Qatar, Messi was spotted wearing an 18-karat white gold Patek Philippe watch. The 18-karat white-gold Nautilus watch retails for $145k but can fetch up to $265k in the secondary watch market. This particular model was the first Patek Philippe Nautilus watch to offer a perpetual calendar along with a moon phase indicator in a self-winding model.
The 18-karat white gold Nautilus isn't the only Patek Philippe watch in Messi's collection. He also owns an 18k rose-gold Nautilus Chronograph with a secondary market price between $275k to $375k, a discontinued rare stainless steel Nautilus with a secondary market price of $185k, and the Aquanaut Chronograph worth $175k in secondary markets.
ROLEX MAKES UP A MAJORITY OF HIS COLLECTION
Messi has understandably finer tastes when it comes to lifestyle choices, including traveling via a $15M private jet with two bathrooms and a kitchen. It does not come as a surprise then that his personal collection would have a Rolex watch. In fact, Messi has been spotted wearing different Rolex models recently. 
The most expensive Rolex watch in his collection is the white gold Submariner, set with sapphires and diamonds. This particular model can fetch up to $200k in secondary markets. With a value of $35k, the classic Daytona watch is one of the highly sought-after Rolex models in the footballer's collection. The two-tone Datejust is the third most valuable Rolex watch owned by Messi with a value of $12k.
While partying in Ibiza. Messi was seen sporting the Oyster Perpetual Yellow Dial, one of the more affordable Rolex options that are now discontinued. The Oyster Perpetual Yellow Perpetual can fetch up to $24k in secondary markets. Messi wore the rose gold Oyster Perpetual Yacht-Master, worth $45k, to the historical signing of his $80 million contract with Paris Saint-Germain last year.
THE FACE OF AUDEMARS PIGUET AND JACOB & CO.
During the early 2010s, Lionel Messi was the brand ambassador for Audemars Piguet watches. Since he represented the brand, he was regularly seen flaunting the Royal Oak Chronograph timepiece, a limited edition watch that has fetched up to $81k in the secondary market. 
Lionel Messi's second watch collection was with Jacob & Co., which resulted in the Jacob & Co. Epic X Messi Chrono limited collection. The 180-piece limited edition Epic X Chrono Messi has a titanium shell and retails for $35k. A diamond-baguette encrusted version was announced in 2019 which retailed for $150k. Messi also owns the Jacob & Co. Grand Compilation Epic Tourbillion, also called the world travelers' watch. This unique design watch is worth $236k.
Messi also owns a Hublot Big Bang Tourbillon model worth $117k.
EYE-WATERING TIMEPIECE COLLECTION SET TO APPRECIATE OVER TIME
While Messi may not own the most expensive watch in the entire world, he definitely has one of the most impressive collections among athletes of his time. Most of the timepieces are limited edition, and their value will appreciate over time. Messi has definitely made wise money decisions and all of his investments from watches to hotels contribute to his impressive off-field earnings. While the footballer continues to impress fans and spectators worldwide during the FIFA World Cup this year, we wonder which exquisite timepiece he will be spotted wearing next. In the meantime, check out this roundup of the best-looking watches fit for millionaires.