Cristiano Ronaldo Snubs $2 Million a Week Paycheck to Remain on the Competitive Football World Stage
Categories:
Money
|
Published by:
Sean van der Merwe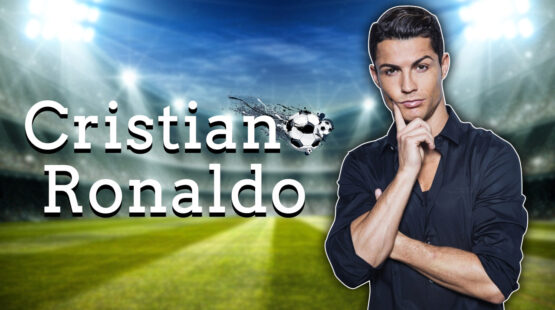 Whether you are a football (soccer) fan or not, there is a good chance that you have heard about the sports talisman, Cristiano Ronaldo. Women swoon over his Mediterranean good looks, while men are starstruck by his talents that are still at a world-class level despite his 37 years of age.
By this stage, the star is way past the need for money to motivate his passion for the game, as Ronaldo's net worth has already crossed the half a billion-dollar mark. These riches have come from huge wage earnings and massive endorsement deals from brands like Nike, Herbalife, MTG Training Gear, Altice Portugal, TAG Heuer, and many more. He is already third on the list of Forbes's most highly paid sportsmen, behind LeBron James and his arch-rival, Lionel Messi.
But the football superstar recently turned down the chance to be the globe's number one paid sports star by snubbing a deal that would have seen him earn just over £2 million a week – 5 times more than his current wage deal at Manchester United.
Ronaldo's Net Worth Could Have Been Elevated by another £233 million ($277 million) wage deal!
After a single year away from Juventus at his old stomping ground, Manchester United, the superstar has asked for a transfer away from the club with a year to go on his contract. While Man U seems adamant that they will not relinquish last year's top Premier League goal scorer (24 goals) from their ranks, his notable absence from their pre-season travels has raised some eyebrows.
The good ole rumor mill has done its rounds and he has been tied with everyone from Chelsea FC to PSG, Bayern Munich, and Atletico Madrid. However, no confirmation is yet in place as no pen has touched paper. What we do know is that he turned down an offer from an unnamed Saudi Arabian Team that offered to buy him from Man U for £25.3 million (over double what United paid for him). They then extended a £233 million paycheck offer to Ronaldo for the period of his contract which would see him earn a whopping £2 million pounds per week – more money than any other sportsman in the world could dream about earning. They also offered to pay Ronaldo's manager, the famed Jorge Mendes, a £17 million commission if he could push through the deal.
Ronaldo's Response
It is alleged that the star has dismissed the notion of moving to the middle east, as he is set on playing for the biggest trophies in the game in Europe, including the Champions League. In fact, Manchester United's exclusion from the competition is a big factor in his wanting to move away so hastily.
Some might think his drop in earnings at the club is a motivator as well. When United signed him, his salary was adding £480,000 to the Ronaldo net worth coffers every week. Their 6th place finish has caused the club to slash all its players' salaries, with the striker seeing a £160,000 slump in earnings to £360,000 per week for the upcoming season.
With Ronaldo, Passion Comes Before Net Worth Earnings
While some critics like to think that Ronaldo is upset at his loss in wage earnings, money is certainly not his motivator according to him. I guess the refusal to play for a seven-figure weekly sum does re-enforce that notion. According to him, it's his passion for the game that still drives him. He said at a EUFA ceremony in January:
"I still have a passion for the game, not just to score goals but to entertain myself. I've played football since I was 5 or 6 years old. When I get on the pitch – even in training, I still enjoy it."
We guess that you must get to a moment in your career where you would do anything to hold onto the glory for even one more season. Let's face it, very few forward attacking players are still on the field at 37 years of age and even fewer can still be named as one of the best footballers in the world. You have to be highly driven and dedicated to achieve that. It's probably this winning mentality that has seen Cristiano Ronaldo win the Ballon d' Or trophy 5 times. It's the most coveted award by any individual footie player as it is only awarded to the best of the best!
When Things Get Tough, The Tough Get Going!
Cristiano Ronaldo's net worth may be astronomical, but riches cannot spare you all the troubles in life. He recently lost a baby boy in April 2022, born together with his twin sister. While having to deal with that sort of devastation, Ronaldo has never shown any weakness on the pitch and seems to have managed to harness the mentality to stay positive going forward. These are the traits of a winner. No wonder he is arguable the best player in the sport's history.
So, will Ronaldo find his home elsewhere, or will he be forced to play out his contract in England? Well, the transfer window has not closed yet, and history has shown us that shock moves can be pulled off right before the deadline. Any which way it goes, Cristiano Ronaldo's net worth will still be underpinned by one of the highest salaries in world sports.