How to Start Streaming on Twitch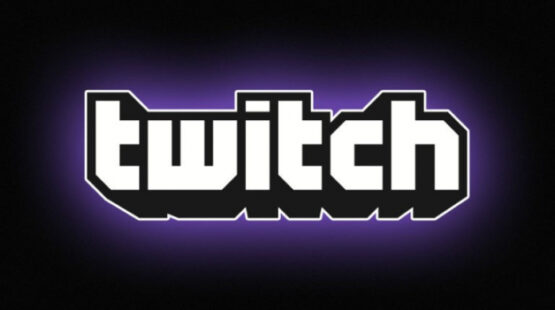 Do you like to watch people sharing their live streaming experience on platforms such as Twitch?  We have written this Twitch Guide to help everyone who is not yet well-accustomed to this live streaming service that has taken over the internet by storm. This is a beginner's guide that can also help an experienced streamer who may not know a thing or two on how to start streaming.
What is Twitch? PokCas Guide Explains
Let's start with "what is Twitch?". Introduced in 2011, Twitch is a platform that allows users to stream live videos. Not only live games, but Twitch also brings forward the opportunity to stream artworks, music, talk shows, and even TV series, and recently they have added the "in real life" streams as well.  Though this concept of streaming has been around since the '90s but there lays a major difference between streaming and live streaming. Let's explain the difference by citing an example. We all are well aware of Netflix. Netflix is a platform that streams videos that are pre-recorded and is on-demand whereas Twitch streams live videos.
Twitch records 15 million views daily that come to watch live professional tournaments, solo sessions, game talks, etc. Anyone with a decent gaming PC or owning a modern game console can easily start their twitch streaming. This live video streaming platform has more than 2 million broadcasters broadcasting their live videos daily.
Considered to be the fourth largest source of increasing internet traffic in North America in 2014, this company is owned by Twitch interactive whose parent company is Amazon.  The main motive of introducing Twitch was to act as a video game streaming service bit over the years the increase in demand has led Twitch to expand their services to reach a wider range of audiences.
First and foremost, Twitch offers a platform for streamers to share their real-life gaming experience.  Nowadays the most popular non-gaming category available in Twitch is "in real life" (IRL), where streamers simply chat with the viewers live. Not only games, if you are someone who is artistic and loves to read creative content, Twitch has given you that opportunity as well.
There is a creative category on Twitch where artists animators, designers, programmers, cosplayers share their creative process with the whole world.  Then there are talk shows which is a non-gaming option. This offers a panel for live discussions, podcasts, etc. Twitch has also introduced a cooking section where streamers host lives cooking viewers' every day. It's not always about fame and fortune but when you get the chance to share your gaming experience with your friends you tend to become more social and confident.
Being honest, starting a Twitch stream is not that easy unless you are tech-savvy. But need not worry because this live-entertainment service is for everyone and by everyone.
In this guide, we have presented you with all the know-how to help you kick start this live streaming service.
Creating your first-ever account on Twitch
If you are new to twitch, the first and foremost step that you should wrap around is creating a Twitch account. This step seems to be a "gimme" step but you need to put some thought into this. You need to visit Twitch.tv. to register for an account. The sign-up process is simple and easy for everyone. Visit Twitch.tv and click on the "sign-up" button which is seen on the top-right page. Then you need to fill up your username, your unique password, Birthday, and Email. Then you need to solve a captcha to verify that you are not a robot. Then you need to click on the "Sign Up" at the bottom of the box. A verification link will be sent to your email is which need to verify the email address specified. Well, there are a few things that you need to bear in mind when signing up. Once you select a username you won't be able to changeit  for straight two months. Remember your username is like creating your brand.
Setting up your Twitch Account
Just registering won't help, you need to configure your Twitch account as well. You need to navigate to the top–right of the main page and click over your username. Then you will get a drop-down that comes along with several options to configure. Let's start with the settings option:
Profile: On clicking the settings option, you will witness a profile tab. This option will help you to change your username and can even update your Email as well. In this profile option, you get the chance to change your username outright. Here you can also add your Biography.
Channels & Videos: This channel and videos tab will help you to add a banner to your channel which can also be viewed during offline mode. Here you can also configure the hosting option. The hosting option allows you to host other streams on your channel.
By scrolling down a little further you get the option of mature content. You must make sure to mark the mature content in case you wish to stream contents that should be made visible only to 18+.
Don't worry marking your stream as mature won't hide your stream from viewers but will display a one-time check to make sure that the viewers put their consent before viewing the content. Then there is also a stem delay option which will ensure that any video that you are streaming will be delayed by a set of time thus granting an advantage over the competitive multi-player games. Then scrolling down further you will come up with a few options that will help you to configure the chat settings on your live stream videos. Twitch has also added a lot of blocking and filtering options which range from general and moderation control. Twitch offers different settings that you can simply adjust as per your needs.
Privacy and security:

 In this section you will also get the privacy and security settings like changing password, blocking contents from strangers, etc. Twitch follows a 2-Factor Authentication policy to maintain the privacy of the streamers.
Notifications: Here you will also find the notification setting where you can adjust what notifications you are willing to receive from Twitch. Whether the streamer you follow goes live or uploads a new video, you will get all the options to choose from. Adjust the notification section according to your needs.
Use Social Media to increase your popularity
In this age of social media, you have to invest some time to set your social media account. Don't hurry, take time to set your Facebook, Instagram, and Twitter accounts. Get a beautiful logo and header, add a catching bio and link these to your twitch streams. Trust me, when I say this. This will increase your viewer count. A quick tip, try to make a similar username in all the social media platforms like the one which you have created for your Twitch account.
Streaming setup is equally necessary
Would you like to watch a video that is of low quality? Definitely, not. Then why should your viewers view your live stream when the video quality is not good? If you are serious about your Twitch games and live streaming then invest some money on quality equipment. This investment will eventually earn you profit in the long run.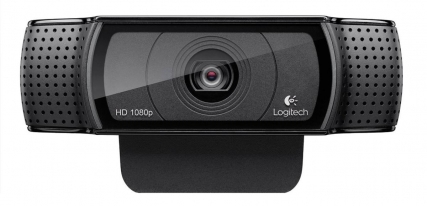 Get a webcam
We know you must be thinking, why do I need to invest money in a webcam? Live streaming is not only about viewers coming and watching your live stream, your personality players a huge part in retaining the viewers and making them stick to the live stream.  If you can arrange good lightning when streaming your video it's just like a cherry on the cake. This will completely upgrade your camera quality. The background is really important to notice.  Make sure no distracting or embarrassing thing will grab the focus away from your face.
Top 10 webcams for live streaming
Logitech C920: This webcam is cost-effective, reliable, and gives you the best quality image at 1080p for streaming.
Logitech C930: You don't want your video to look grainy and dark whilst you are live streaming? Then this is the webcam that you should opt for. This webcam helps to get sharp videos and photos and the built-in software helps in any unwanted noise cancellation.
Razer Kiyo: When live streaming it is not always possible to manage good lighting, but when your webcam comes with LED rings of lights around the lenses, what else can you wish for?  This webcam is built especially for us Twitch streamers with an image quality of both 720p and 1080p.
Microsoft LifeCam Cinema: Looking for a budget-friendly webcam for twitching? Then is the webcam for you. It comes with a 360-degree swivel which will help you to adjust it in multiple angles.
Logitech 4K Pro: This is the world's first-ever 4K webcam that helps to produce professional high-quality videos. This camera is designed with infrared facial recognition, 90-degree field of vision, digital zoom up to 5x.
Mevo: This webcam is really small and inconspicuous that allows you to capture good quality live footage till the time it has a running mobile network.
Creative labs Senz3D: This camera helps in any background removal, also helps to correct any low light videos, and comes along with facial tracking.
AUSDOM 1080P HD Webcam Camera with Built-in Microphone: This is one of the most affordable webcams offering HD video quality. It comes along with a built-in microphone as well, so it is simply all in one.
Logitech C922X Pro Stream Webcam: This live cam comes with a background replacement feature an omnidirectional microphone and a noise reduction feature. With a video compression feature up to H.264, this camera offers 1080P HD resolution at 30FPS.
Aukey PC-LM1A: This webcam offers both quality and ease of use. This webcam can adjust 2 people in the camera and is well-known for its 80-degree field of vision.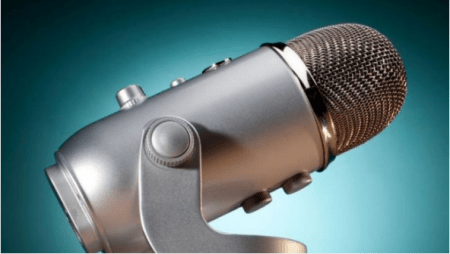 Find some good tunes and get a decent microphone
The microphone is equally important as your webcam. No one likes to listen to a stream where the voice echoes. This is one of the most irritating things to the viewers. Whether using a desk mic or a webcam you should put on your headphones when streaming.  In many cases, desk mics perform way better than headset mics. If you want to make your live streaming a good experience then invest in a good mic.
Play music in the background whilst you are playing the game. This is one of the most popular streaming elements. It's really simple to add music in the background. Simply play music on the same computer that you are streaming in. But Twitch has an automatic system to mute the live stream for 30 minutes straight if any copyrighted music is played.
Top 10 list of microphones for live streaming
Zalman ZM-Mic1: This mic has high sensitivity and comes with three mini clips that just reduce the stress of dealing with cables. If you're looking for affordable and quality mics then this is a good option.
Blue Snowball: With this mic, all you need to do is just connect the USB port to the computer and you are all set to start streaming. The microphone stand helps to adjust the height and the position.
SonyECM-CS3: I would describe this mic as elegant, powerful and small. This microphone comes with a clip that helps you to attach the mic to your shift whilst you are live streaming.  This clip rotates 360 degrees and you can set it accordingly.
Antlion Mod Mic 5: This mic comes with a Y and USB adapters and can easily be attached to a pair of headphones. This mic gives you the option to choose between noise canceling and studio recording modes by simply flipping a switch.
Razer Seiren X: This is undoubtedly one of the best mics for streaming. The frequency response range goes from 20Hz to 20kHz. This microphone has a built-in shock mount that reduces unwanted sound peaks.
Blue Jeti: This mic has recently become one of the favorites and offers wide versatility. This mic gives you the option so that you can choose between omnidirectional, cardioid, bidirectional, or stereo recording patterns.
Samsung G-Track Pro: This microphone is versatile and can also be used as a two-track audio mixer and is compatible with Mac and PCs.
Audio-Technia AT2305: This is a studio microphone that performs well when recording both low and high sounds. Remember that this is a condenser mic and uses the cardioid recording pattern.
Rode NT-USB: This is one of the best in the industry and is one of the popular choices among Twitch streamers. Equipped with mic control this mic helps to create a perfect balance between the game sounds your voice.
Blue Blackout Spark SL: This is a high-end audio recording mic along with some best features. Blue company is one of the dominating microphone companies in the market.
Streamlabs Setup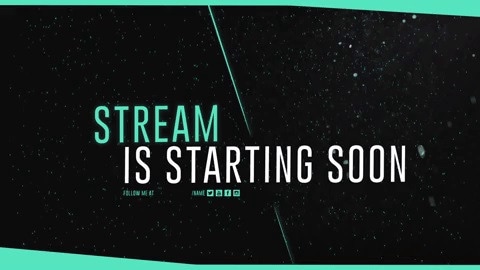 Want to enhance your live streaming experience? Streamlabs is one of the best tools that you got handy. Streamlabs will help you handle donations, chat moderations, merchandise store, streaming software, and more. In a nutshell, it is simply one in all and you need this one. You also get a library of free themes that you can easily plug into your favorite streaming software. If you are not a designer and can't afford one then you should get this app for live streaming. For most, this is the best twitch streaming software.
Configuring Streamlabs OBS software
This step is all about putting the last pieces in place in the Streamlabs account. Streamlabs OBS. Well, there is another alternative to OBS i.e. XSplit, but since we are more accustomed to OBS we will guide you through this software. Just a quick note, OBS can be overwhelming for new streamers with a huge store of themes to choose from. But they do have a Streamlabs' custom OBS option in case you find it difficult to handle.
Once you open the Streamlabs, click on the Editor tab. There is already an empty scene been added there. Launch the game that you will be streaming. Just above the source list, you will find an add sign. You need to click on that add sign and then select the Game Capture and add a name to the source and select the game you want to start streaming and hit Ok. Make sure your webcam is plugged into the device and then click on another source and select the video capture device, name the source and select your webcam. You also get the option to adjust the resolution of your webcam.
Donations: Donorbox is a third-party service that has donation software to accept donations by credit card, PayPal, and low fee ACH bank transfer. I have laid down the steps that you should follow for Twitch Donation
How to set up Twitch Donations on Streamlabs
Save an image as your donation icon and you can also customize the colour and size of the Donorbox button and choose accordingly.
Link the Donarbox account to your Twitch account. Then click on the Twitch username and select the channel. Then you need to scroll down until you come across the "edit panel" and thee you can switch on and off accordingly.
There will be a large "+" button on which you need to click and then on "Add text or image panel" and all you need to do is enter a title. Then click on the "add image" option and upload the image that you have saved earlier
The next step is to head straight to the Donorbox dashboard and then you need to copy the link to secure your donation page.
Paste the link into the box that mentions "image links to" and type a description and simply hit the "submit" button.
Once you are done with this step you will witness the donate button on your Twitch stream and you can simply start to collect online donations. All donations will directly be transferred to your bank account.
How to set up Twitch overlay
Want to stand out from other live streamers? Then add an overlay image to your stream and get that professional outlook that you always desired. Here are some of the steps that you should follow to add an image to your stream.
Step 1: First you need to decide what type of image or logo you want to add to your stream. You can choose logos, overlays according to your choice.
Step 2: Once you are done selecting or designing the logo. Open the OBS software and select the scene you want to add the image to. Then simply right-click on the sources box and click on add and then on the image. Don't forget to name your image source. Then click on the Browse option to locate the image on your PC. Then set the transparency of the image accordingly and click OK.
Move, reorder and resize the image: In this step, you can adjust the image accordingly to your requirements. There are two ways to adjust the image. Right-click on the image name on the Source box and you can adjust the order or even can tweak the position of the image. Manually you can also move and resize the image by clicking on the Edit Scene Then select the image Source and then manually drag it around the screen and resize and adjust it.
Making habits
Remember when it comes to live streaming, consistency is the key. There will be days that you just won't feel like streaming live, but we would strongly advise to maintain a streaming schedule and stick to it. Viewers won't view your channel if you some days there if some days you come on live streaming and some days you don't. It doesn't leave a good impression for the viewers. Setting up good habits whenever you come live is a tactic to maintain an audience.  This may sound a bit cliché, but inform people that you are live streaming. The more you advertise, the higher is the number of viewers' counts.
Act like people are always watching
Being honest, streaming on Twitch to gain a good set of audience will take some time. There will be days where there will be no viewers watching your streams and there will also be days where your stream will get thousands of views. This happens to be the biggest pitfall among the new streamers. Everything takes time, therefore keep your patience and don't allow that thought to let you down. Would you like to watch a stream where there is an only game but no talking and no one is excited? Absolutely, not. I would straight away exit the stream. Remember, personality and commentary play a huge part in building an audience. Always act as if viewers are watching you. Be entertaining and be exciting!
Conclusion
Follow these simple steps and you are all ready to be a live streamer on Twitch. It's really fun and interesting. I know, it can be a little overwhelming to start with but it's worth it!
Live streaming is indeed a huge industry with many people making their living out of this. So, what are you waiting for? Whether you want to learn live streaming just out of a hobby or to become a professional, there are a few steps and rules that you need to follow to get your feet completely wet in this genre. If you understand the process then you can draw thousands of.