Streaming on Twitch Using Streamlabs Prime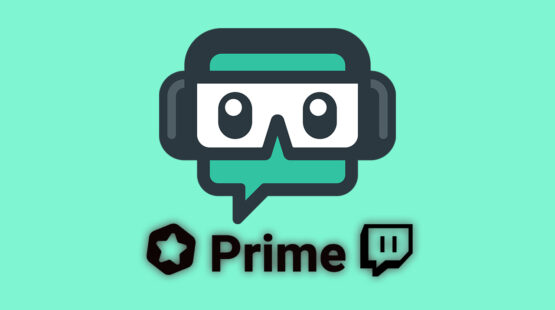 Online streaming is a massive growing industry right now. As social beings, more and more of us are joining streaming channels to watch our favourite influencers stream live video games, host chat channels, play music, and more. It gives us the chance to interact with the streamer via a live chat and donate cash in support of their craft. It's an ideal place for people with similar interests to connect and enjoy entertainment that appeals to them.
Streaming has become a freelance profession for some and a full-time job for others. The popularity of live streaming affords the opportunity for influencers to make real money if they create a channel that is appealing enough. Not only do the streaming platforms, like Twitch and YouTube incentivise viewership numbers, but your viewers themselves can support their favourite personalities with donations in real-time.
Now, if you are on this page, you probably know all of this already. You'll simply need to take the next step to get started on Twitch or a similar platform. What you need more is a basic guide for what you need to begin your journey.
As such, we will introduce you to a broadcaster software (OBS) program called Streamlabs Prime so that you can manage your channel effortlessly. Of course, you may also be wondering what hardware you might need to get going. Well, fortunately, we are here to answer these basic questions for you in the article that follows. Who knows, follow our advice and you could be well on your way to becoming the next Mr. Beast or Dr. Disrespect!
What is Twitch?
Just to be sure that we cover all the bases, let's start with the basics. Twitch is a live-streaming platform that allows you to both watch and/or host a specific streaming channel. The genres span various interests, including gaming, music, IRL, Esports, and creative. Twitch attracts millions of viewers each day. People tune in from their mobile devices and computers from countries around the world.
While Facebook and YouTube are also streaming channels, Twitch is generally considered the leader in the market. This is hugely due to the number of high-profile gamers that frequent the platform. They draw massive crowds each day.
What is Streamlabs Prime?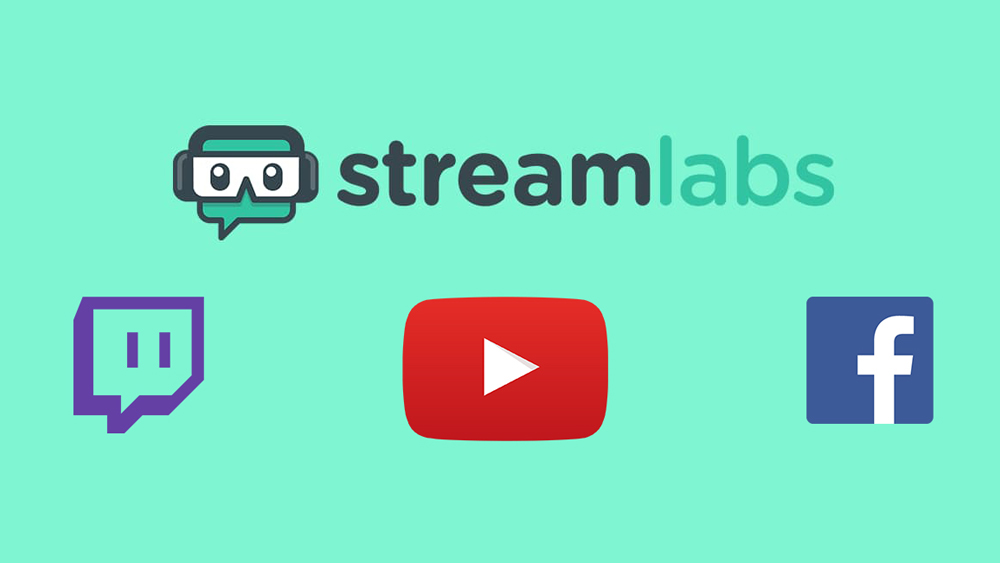 Streamlabs is a third-party software interface designed to help you manage your streaming channel more efficiently. It does everything from managing themes to controlling donations, arranging your SEO keywords and tags, establishing your domain, and so much more. Streamlabs works concurrently with Twitch, YouTube, and Facebook to make the streaming process as hassle-free as possible.
It also works as a hub to bring the whole streaming experience together. Manage your stream, your website, your socials, your background music, and your recorded videos in one place and from one control panel.
While most amateur streamers can get a feel for the program for free, we advise subscribing to Streamlabs Prime for the ultimate experience. It just offers you way more perks and features than the standard package does and only costs $19 a month or $149 per year (discounted to $12.49 a month when purchased once-off).
You can also cancel subscribe with 30 days' notice by heading to your profile settings and ending the subscription. You won't lose your channel management capabilities either, as your account will simply revert to the basic package again. To cancel, just go to settings, account settings, Prime, and then cancel membership at the bottom right of the screen. If you paid a yearly subscription, your account will only revert to the standard one after the year is up.
10 Benefits of Streamlabs Prime?
While the basic features for creator sites are free, Streamlabs Prime users can unlock features that enhance the user experience far more. These features include:
1. A Custom Domain and Email
While the basic Steamlabs package comes with a decent web builder, Streamlabs Prime users can choose a custom domain and email address in minutes. This way, it's branded and becomes easy for your fans to identify with. Of course, the web-building tools are streamlined so that even beginners can get a site up and going within a few hours.
You can also link cross-platform content from all your streaming channels and social media platforms on your website with a few clicks of a button. This ensures the best user experience for your viewers.
2. Unlocks Premium Site Themes, Overlays, and Alerts
Individuality is what stands you out from the crowd in the streaming world. As such, you will want to make your Twitch overlay and alert tones unique. Streamlabs Prime provides you with more than 250 overlay themes to make a skin that fits with your online persona best.
3. Provides advanced SEO options
Search engine optimisation (SEO) is vital to make you stand out on Google. Fortunately, the unique Streamlabs Prime SEO tool allows you to insert keywords and tags to improve your chances of being found when people search similar phrases on the internet. The more easily people find you, the more views and subscriptions you are likely to gain.
4. Multi-Platform Streaming
If you have streaming channels on various platforms, you can toggle a switch and manage all streams from one control centre. Now you can send your feed to both YouTube and Twitch at the same time.
5. Streamlabs Prime App Store
Streamlabs Prime subscribers can access more than 40 apps that are each designed to enhance your live stream. These aim at improving audience engagement and increasing the overall production value of your brand/channel.
6. Custom Merch Store
All Streamlabs users can customise and sell a range of merchandise offered by the software company. Streamlabs Prime provides access to a greater variety of premium shoes, backpacks, mousepads, and more. Simply upload your logo or design to any one of the standard products offered by the platform, and Streamlabs will handle the rest (manufacture, sales, and delivery).
7. Partner Discounts
Subscribers to Streamlabs Prime receive discounts on some of their favourite brands. You can view these offers on their webpage. They are updated quite frequently.
8. Naming the Cloudbot
All Streamlabs accounts receive an AI Chatbot to moderates your streams. Streamlabs Prime members can, however, rename the bot for their channel. As such, they are able to cultivate a unique moderator persona that their viewers will become accustomed to. It's just another way to individualise a stream.
9. Extra Storage
With all the new features and merch options, you'll need extra storage space on the software. As such, Streamlabs Prime members will get an additional 10 gigs for free.
10. Gold Status Loyalty
All Streamlabs users join the ranks of the loyalty club when they sign up. The more they interact and stream the more point they earn. As such, you could stand in line to win prestigious awards that include PC giveaways, exclusive tickets to events, and more. StreamLabs Prime customers graduate straight to Gold Status membership when they subscribe.
Getting Started
Before you sign-up with Streamlabs, you'll need to register an account with Twitch. This is a fairly easy process:
Visit Twitch.tv using the link provided.
Click on the Sign-Up tab at the top right of the page.
Be sure to provide your unique username, password, birth date, and email address.
A verification link will be sent to your email inbox. Click on the link to verify your account.
Once your account is ready, you can head to Streamlabs using the link provided.
Click on Download to download the app to your PC.
Once downloaded, open the app and select your streaming platform of choice.
Enter your username and password.
You will be sent a 6-digit verification login code to your email address. Enter it in the field provided.
Click on "Authorize" on the next page that pops up.
You will now be able to select if you'd like to activate the free version or the Streamlabs Prime version of the software.
If you opt for prime, you will be directed to a banking page to make your purchase.
Once you make your selection, the sign-up is complete, and your software will be linked to your Twitch account.
What's Steaming without Hardware?
Of course, connecting your software is only the start of your streaming adventure. All professional streamers use a microphone to engage with their viewers and a mixer to control the gains and sound levels. Some use a webcam or PTZ camera to capture a portrait of themselves which is overlayed on the screen. So, to summarise, you will need:
A microphone
A Mixer
A Camera (optional)
If you are at a loss on where to start, we will provide some quality hardware options for you to consider.
Mixers/Audio Interfaces
Mixers/audio interfaces with USB connectors are easy to come by and are available in a variety of brands. Most have similar functions. As long as you have two or more input ports, you are good to go. You will want one for your microphone, and a spare for just in case.
Because you can opt for just about any USB audio interface and achieve similar results, we will spend our efforts helping you choose a quality mic and camera to pair with your stream. The quality of these components varies greatly, and you may require help in choosing a suitable model. Anyway, many top-end microphones come together in a package with an audio interface.
Microphones
Not every microphone is the same. The clarity and directional capturing capabilities vary from model to model. Condenser microphones are generally the best option for live streams because of the sound quality they afford you. The 5 condenser microphones that we recommend below are notable brands that are proven in the streaming world. These include:
Shure MV7 USB Podcast Microphone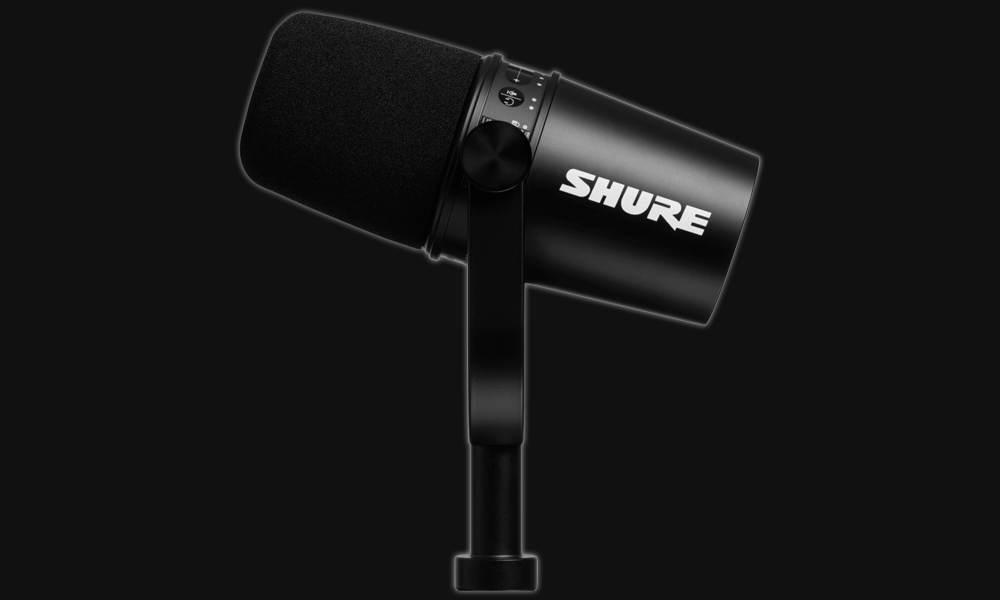 The MV7 USB Podcast Mic is Shure's first XLR/USB hybrid microphone. It is a must-have for serious streamers. Its versatility ensures that you can capture singing, chatting, and a whole lot more. While it is one of the more expensive mics out there, its quality justifies its price.
Blue Yeti X USB Microphone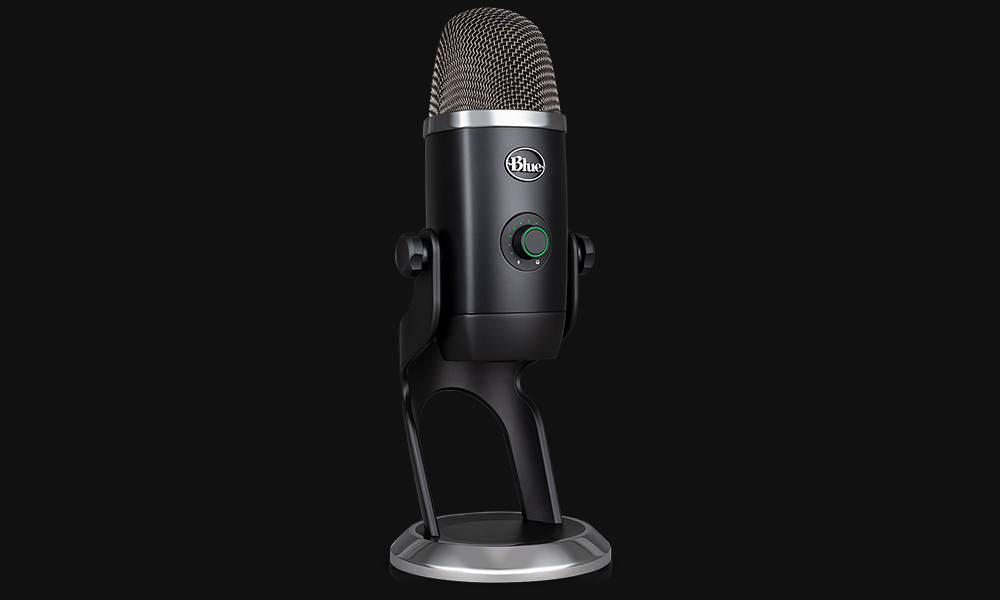 Blue Yeti should find its way onto any top mic list. This hybrid mic is an amalgamation of the original Yeti and the Yeti Nano. As such, it is a great compact microphone which takes up very little space on your desk. The new mic boasts an LED-lit front panel that monitors the volume levels of the mic, so you know exactly when to adjust the gains.
Razer Seiren X USB Mic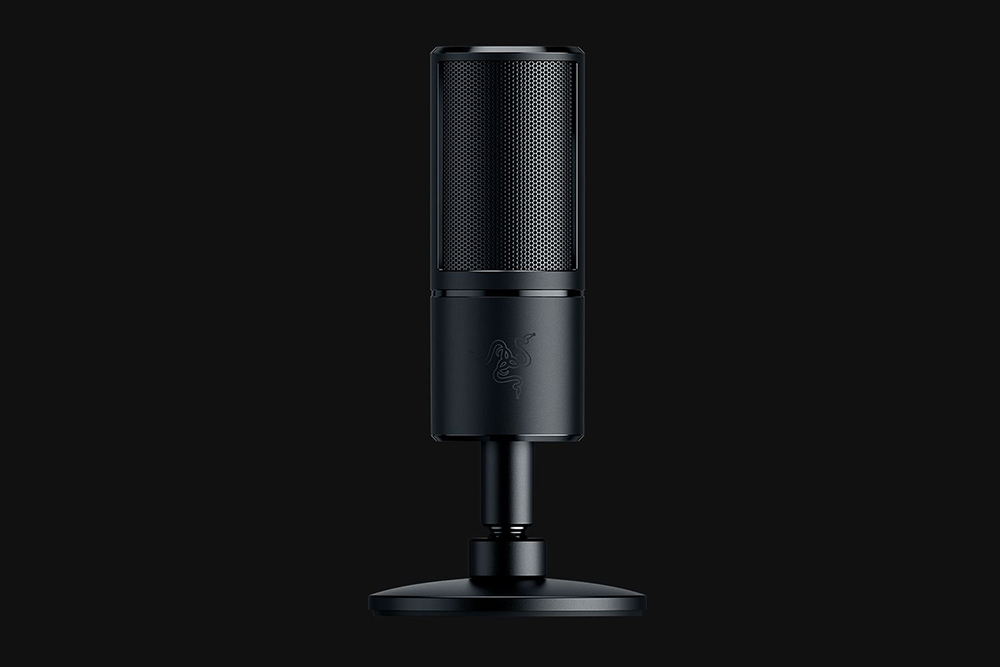 This professional-grade microphone is made with game streaming in mind. The Razor brand provides a top unit with a built-in shock mount and a super cardioid pick-up pattern. The Seiren X's frequency response range goes from between 20Hz to 20kHz. Razor is a known brand in the gaming world and is synonymous with quality and versatility.
Audio Technica AT2020USB Mic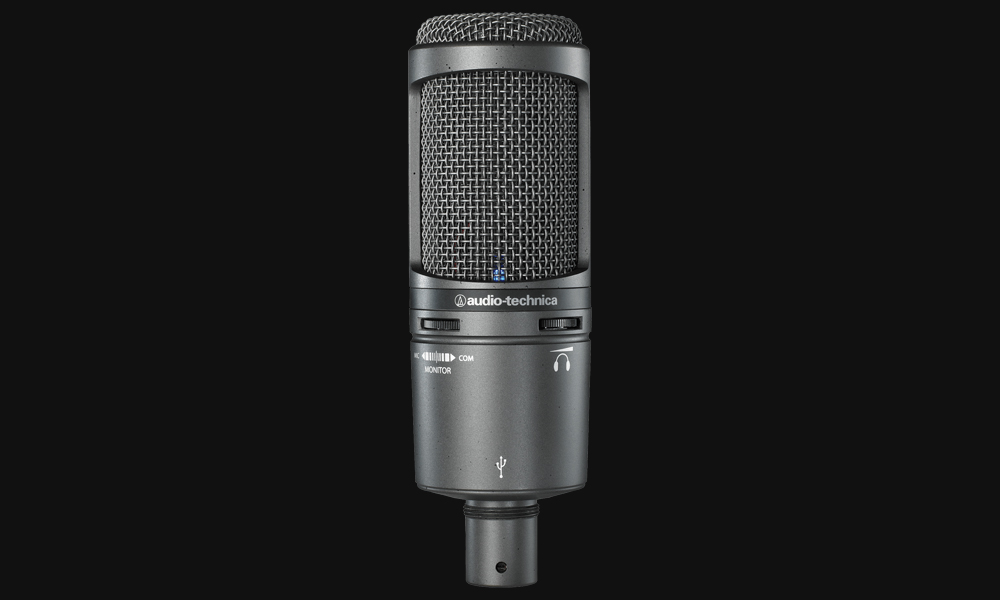 This mic is a tremendously versatile piece of kit for the budding streamer. Not only do you get condenser quality sound, but it comes with a built-in headphone jack and volume control. This makes it the perfect fit for content creators who want easy functionality combined with quality.
Rode NT-USB Mini Mic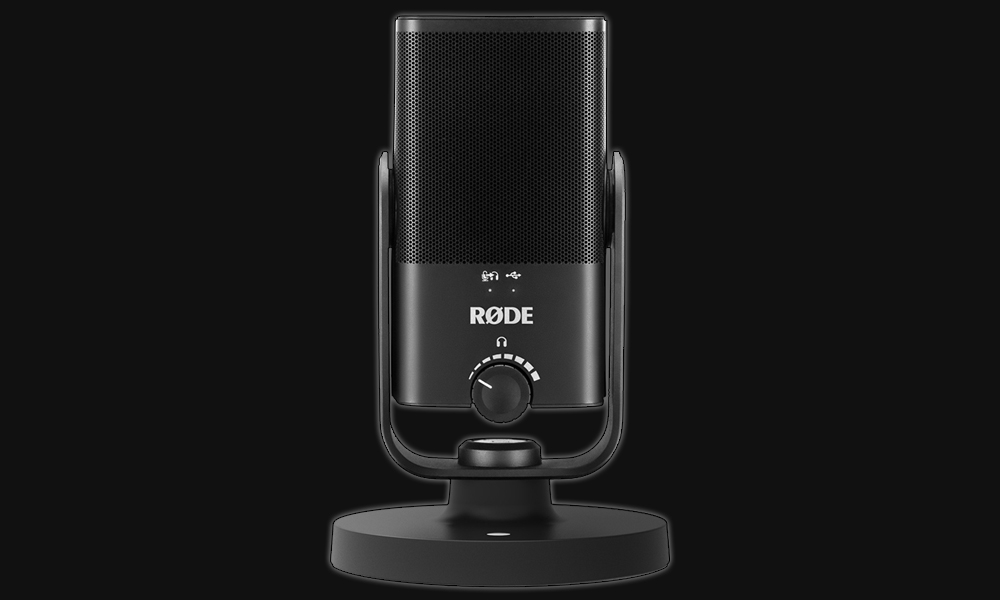 If you are looking for a good but affordable microphone, we highly recommend that you check out the Rode NT-USB-Mini. In most cases, it will come with a Rode Connect digital mixing interface. The mic creates the perfect balance for your voice amidst the gaming sounds.
Others
There are many incredible microphones out there. Honourable mentions must be made for the SonyECM-CS3, Zalman ZM, and the Behringer C-1U USB Studio condenser mic (which is a great budget buy).
Webcams and PTZ Cameras for Live Streaming
If you want to capture yourself on your stream, you will need a suitable digital camera for the job. While high-quality webcams or Go-Pros will do the job nicely, more and more professionals are beginning to use PTZ cameras.
PTZ stands for Pan, Tilt, Zoom. These have most commonly been used for security footage in the past, but the remote capabilities to adjust the camera with a joystick have become a growing trend among content creators. Our list of camera favourites will combine some of the more popular PTZ cameras, webcams, and other digital options for streamers.
Razer Kiyo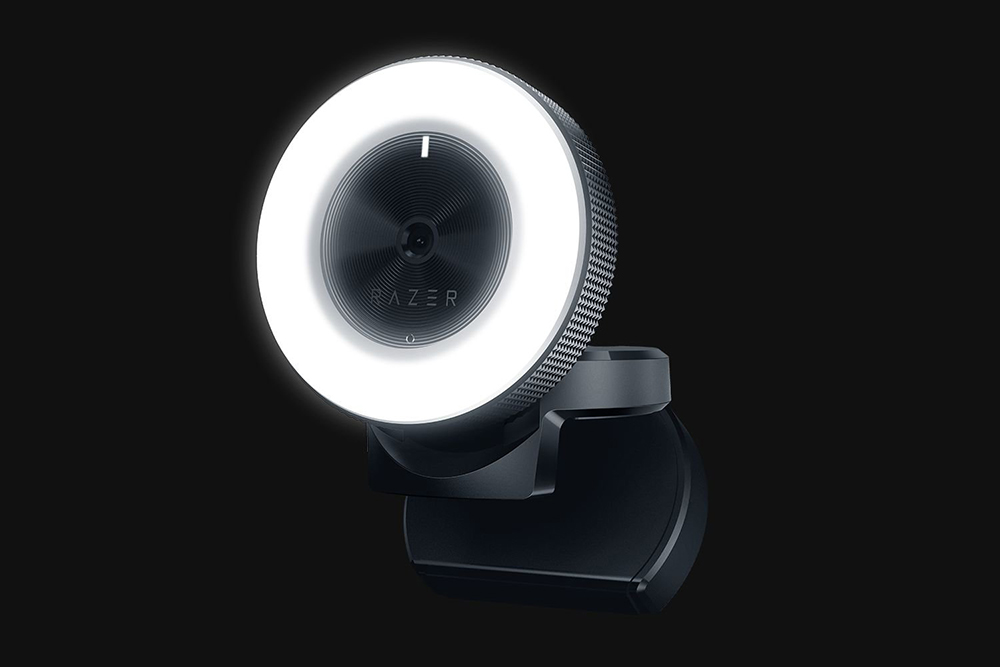 The Razer Kiyo is honestly the best webcam with integrated LED ring lighting. It records in Full HD at 30fps at 1080p and 60fps at 720p. The integrated light and compact size make it a great camera for A Twitch Streamer starting out in the game.
GoPro Hero10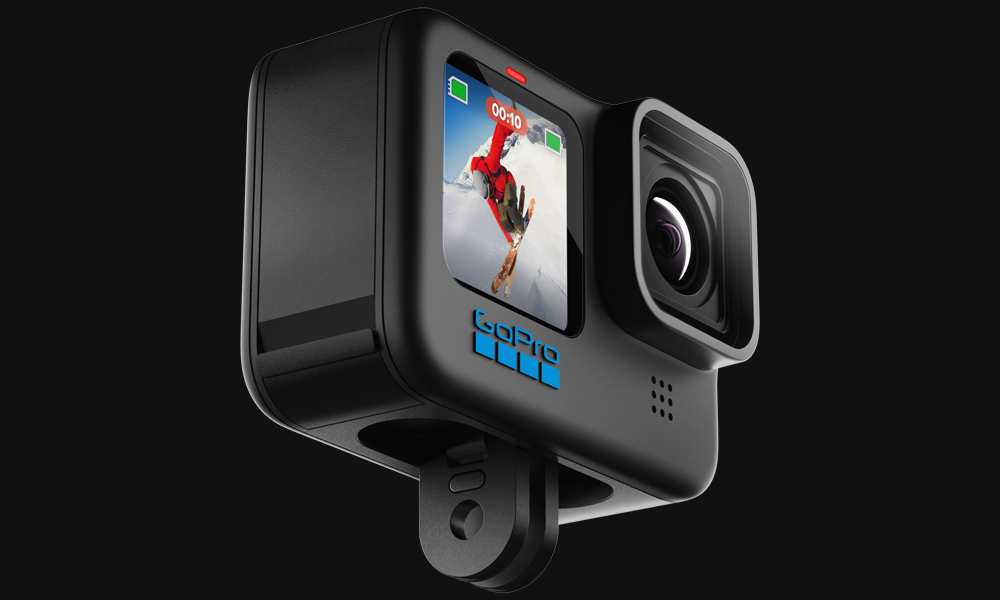 If you want a mounted or traversal camera, GoPro is the way to go. The Hero10 is top of the line and has a rugged and compact design with a front-facing screen for the best selfie videography. It records in 5.3K Ultra HD (limited to 1080p when streaming). As such, it is a fabulous tool for content creation.
Logitech Brio 4K Webcam
While webcams have been looked down on in the past because of their limited resolution and camera quality, those days are past. This Logitech marvel captures footage in 4K resolution which is perfect for content creation. However, you will probably only be able to stream in 1080p, or else you may struggle with lag. The Logitech Brio performs well in low light and can zoom up to 5x, which is plenty if you are going to capture shots of yourself in close proximity to the screen.
Sony BRC-X1000 PTZ Camera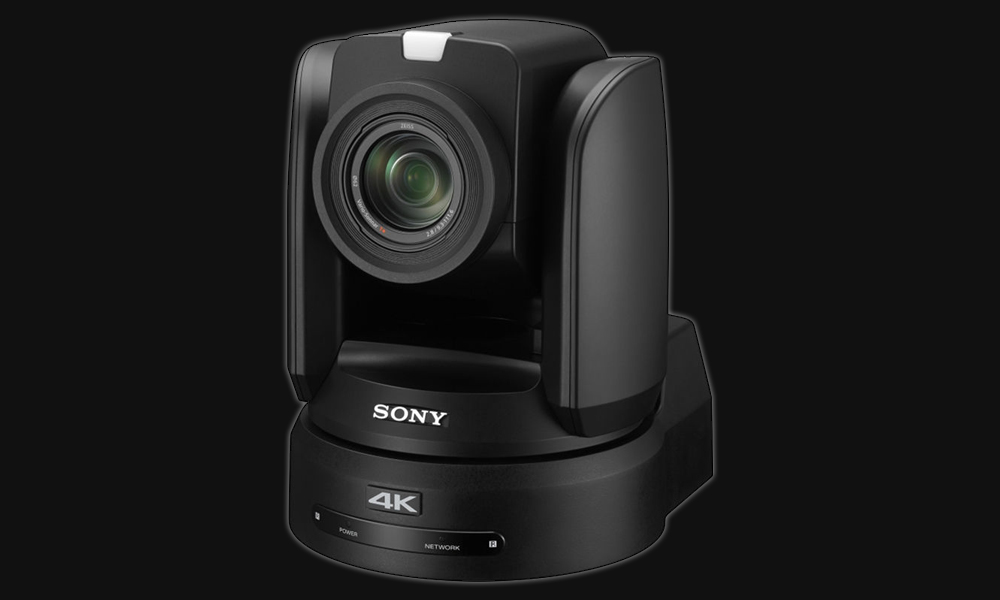 This professional-level Sony BRC-X1000 PTZ camera offers streamers and video creators the flexibility to capture more than just your facial features. Mated to a control panel, you can zoom, pan, and tilt with ease without having to take your eyes off the screen. This is perfect for streamers wanting to catch additional action in the room or for those who want to focus on prizes and giveaways.
Canon CR-N500 PTZ Camera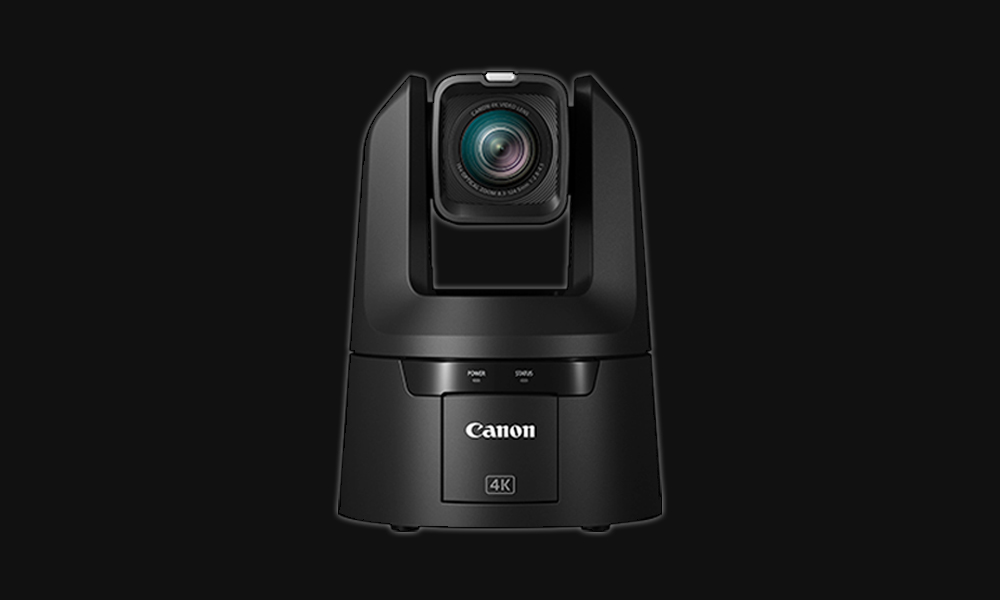 If it's the cinematic quality you are after and you want to capture more than just your face, we recommend that you invest in this Canon CR-N500 PTZ camera. It has built-in ND filters, multiple face tracking modes, and can be pitched and tilted using a Canon RCI controller. Video capture is available in 4K at 30fps or 1080p at 60fps. With a 15x zoom, it's a versatile indoor camera that comes with valuable versatility for streaming and content production.
Others
As with microphones, there is a long list of super cameras out there that can do the job for you. However, if you are not a techie, we suggest that you choose one of the PTZ cameras or digital cams that we have recommended above.
3 Basic Tips to Keep You Going
Now that you know a little bit more about the hardware and software needed to stream properly, we thought that we'd leave you with four tips to help create a channel that enjoys thousands of views.
1. Consistency is Key to Your Brand Image
Remember, that establishing a brand is hard work. Treat your channel like a profession. In other words, even when you do not feel like it, discipline yourself to keep to a dedicated streaming schedule. Your viewers will eventually want to know exactly when they can catch you online. A half-hearted streamer never leaves a great impression on their viewers. Make sure you stream consistently.
2. Originality Only
Do not try to be who you are not. The success of your brand will come from being authentic and original. Nobody wants another Mr Beast or PewDiePie. While you can always learn from their channels, you need to bring across content that has your personal brand written all over it.
3. Always Play to an Audience
Even when you have no viewers watching you, always stream to an audience. There are two main reasons for this. Firstly, a viewer could pop on at any time and will not want to be left hanging. Secondly and most importantly, it will give you great practice time to refine your craft and build your brand. That way the stream seems more natural when you eventually do build your viewership.
4. Be Sure to Upload to Your Socials and YouTube
In this world of tech, never neglect social media. You should at least have a TikTok, Twitter, and Instagram account. Facebook is also a good idea. These platforms help build brand awareness.
Importantly, all streamers should register a YouTube channel to post gameplay clips and videos. In fact, many professional streamers will tell you to build up an impressive YouTube video channel before you get to live streaming. It's one of the best ways to create brand awareness. Streamlabs Prime will help you bring all these platforms together under one banner.
Conclusion
We hope that you found our guide helpful. At PokCas, we strive to bring you blogs and guides that are not only interesting but helpful at the same time. Be sure to stay tuned to our Academy and News pages for fresh content each week.