How to Play Jacks or Better Video Poker: Strategy and Cheat Sheet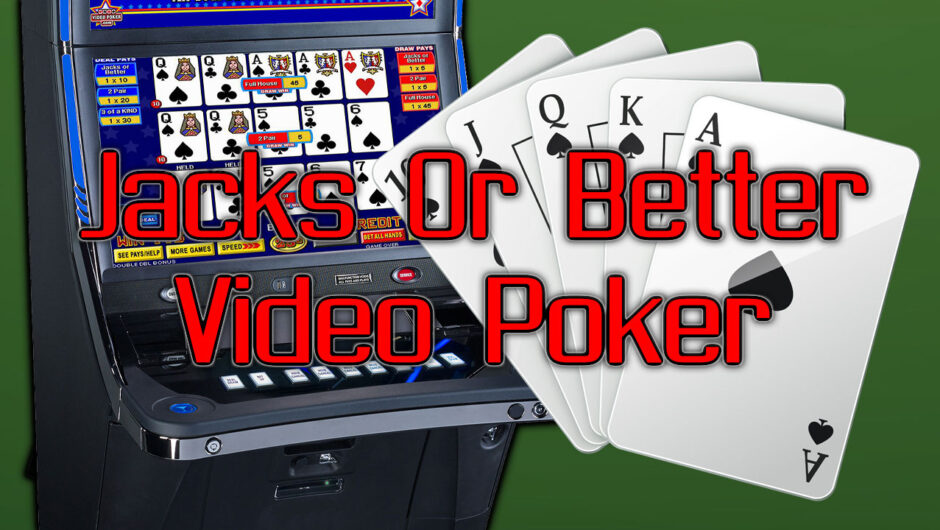 There are numerous online casino games for you to enjoy nowadays, but few offer the probability of winning that video poker does. And also, though there are several variants of the game, Jacks or Better and its strategy offer you the best options for returns than the others do.
What is Video Poker and does Jacks or Better Strategy Work?
Jacks or Better or video poker is an arcade game based on five-card stud poker. However, instead of playing against other players, you wager against the luck of the draw. In traditional poker, the player with the highest hand wins the pot. In video poker, any valid poker ranking equal to or higher than two jacks will payout a cash reward based on the paytable.
When played at optimal strategy, you have the chance of lowering the house edge down to half a percent. That's on par with blackjack. As such, you have a greater chance of winning playing this game than you do playing slots or other chance-based games. The return to player ratio is around 99.5%, whereas most slots are between 88% and 97%.
As a game of skill, there are certain components of the play that you must learn to master. This is why we have provided this guide. Be sure to make use of our expert Jacks or Better strategy tips and facts to get the best out of your gaming experience.
The Top 4 Casinos Where You Can Try Your Jacks or Better Strategy
Finding an online casino with a decent selection of video poker games can be quite challenging. We have made the selection process easier for you by providing you with the top options in our expert opinion. Most of the operators below service a large number of regions with several of them accepting US players, as well.




Basic Jacks or Better Poker Hands
Before we can get around to playing the game or even delving into more advanced Jacks or Better strategy, you will need to learn the basic poker hands that qualify when playing Jacks or Better. You will also need to know the expected payout multiple you will receive for each hand.
The payouts can vary from machine to machine. We have elected to go with a 9/6 machine. What this means is that the game pays out 9 coins on a full house. The RTP here is 99.54%.
| Hand Name | Example | Payout | Details |
| --- | --- | --- | --- |
| Pair | J ♥️, J♠️ | 1:1 | Any 2 matching cards with a value of Jacks or Better |
| 2 Pairs | 5 ♠️, 5♦️, 9♣️, 9♦️ | 2:1 | Any two pairs in the same hand |
| 3 of a Kind | A♠️, A♦️, A♣️ | 3:1 | Any three cards of the same value in your hand |
| Straight | 4♣️, 5♦️, 6♥️, 7♥️, 8♠️ | 4:1 | All five cards in your hand run in sequence (they do not have to land in sequence on the screen from left to right) |
| Flush | 10♦️, Q♦️, 2♦️, 4♦️, 6♦️ | 6:1 | All 5 cards in your hand have the same suit. The sequence does not matter |
| Full House | K♦️, K♣️, 6♠️, 6♥️, 6♦️ | 9:1 | This is a combination of three of a kind and a pair in the same hand (all 5 cards are used) |
| 4 of a Kind | A♠️, A♦️, A♣️, A♥️ | 25:1 | 4 of your cards are the same value |
| Straight Flush | 5♠️, 6♠️, 7♠️, 8♠️, 9♠️ | 50:1 | All 5 cards run in sequence and are of the same suit |
| Royal Flush | 10♥️, J♥️, Q♥️, K♥️, A♥️ | 250:1 | A straight flush with all 5 values from 10 to Ace. The sequence on the screen does not matter |
| Sequential Royal Flush | See above | 4,000:1 or more | Only available at some casinos. The royal flush must land on the screen in sequence from the 10 on the left to the A on the right |
Jacks or Better Strategy – Basic Rules
Once you know more about the various poker hands that can be used in Jacks or Better video poker strategy, and which ones are valued higher, you can kick off your journey. There are some interesting rules that must be brought to your attention in this variant of video poker.
Deck Option: The game is played with one deck of 52 cards. There are no jokers included.
Pairs: All pairs must be equivalent to two Jacks or Higher. A pair of tens or less does not count as a valid hand.
Limits: The various machines are marked, showing how much each credit is worth when you place a bet. Play at a table you can afford.
Wagers: When you wager on your next round, you get to choose between placing one or five credits. The paytable will adjust accordingly.
How many cards: You will receive 5 initial cards to start with.
Card Discards: You may discard between 0 and all 5 cards if you so choose. Our cheat sheet will help you make up your decision here.
You are now ready to begin your game.
Jacks or Better Strategy – The Passage of Play
The passage of play is quite simple and repetitive. You will need to make sure that you have sufficient credits in your account to begin playing.
Select your bet: Choose between 1 and 5 credits to play with.
Click on "Deal": You will now receive your initial 5 cards.
Evaluate: You will now need to evaluate your hand for any poker rankings or potential rankings.
Hold: Click on the cards you wish to retain in your hand and then proceed.
Discard: All cards that were not held will be replaced with additional cards from the deck. Hopefully, these will add value to your hand.
Payout: The video poker machine will automatically determine what rankings you have and payout credits in accordance with the paytable.
If you'd like to play again, you can simply repeat the passage of play above.
Jacks or Better Video Poker Strategy: Top 3 Tips
As experts in the iGaming and gambling field, we come loaded with tips to help you improve your gaming experience when playing video poker. Jacks or Better strategy is quite easy to remember, so study this guide thoroughly to make sure that you are able to play every hand optimally.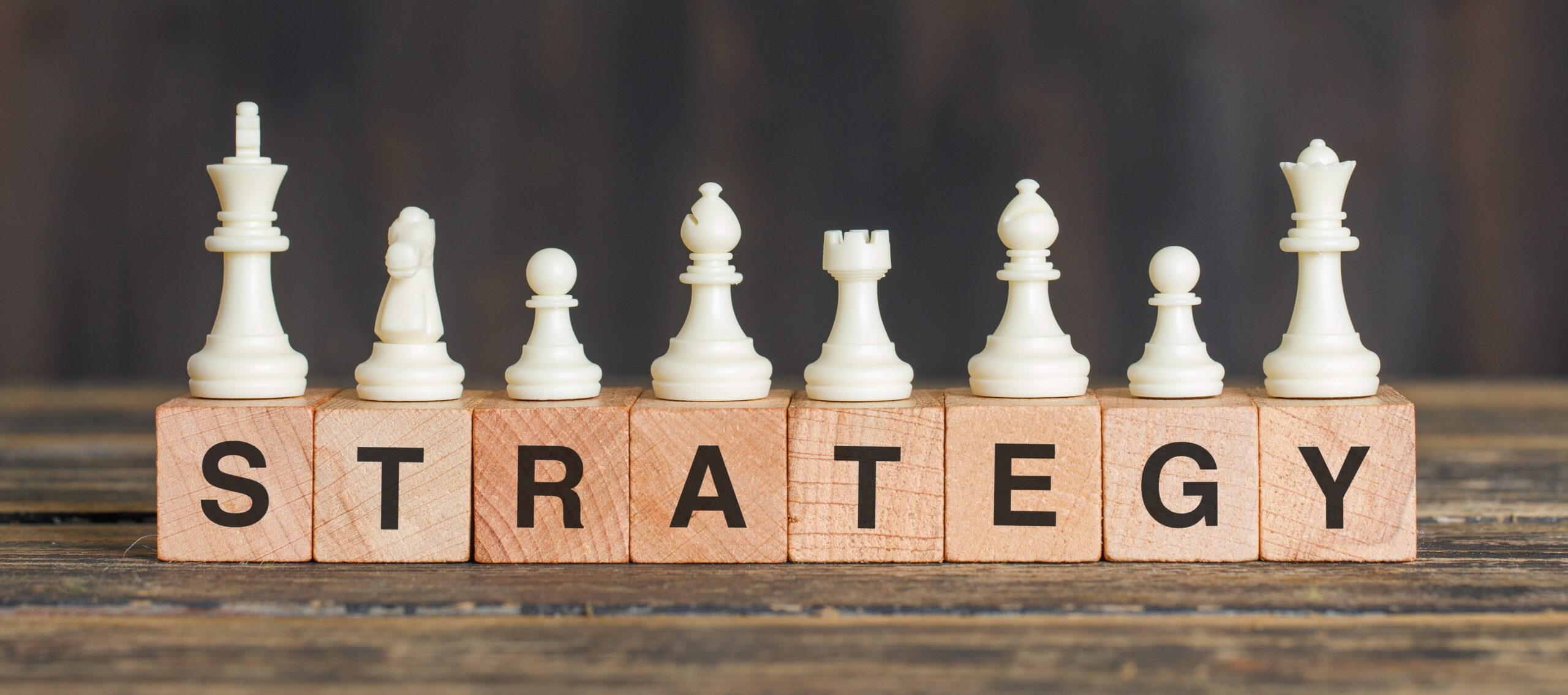 1. Choosing the Right Machine
There are myriads of Jacks or Better video poker variants out there. You will want to make sure that you play at a table that offers you the best returns for your winnings. We always advise heading for a table with a 9/6 ratio. It's easy to work this out, as it is the ratio of odds the machine pays on a full house. In this case, the odds are 9:1.
There are quite a few casinos that offer 7/5 and 6/5 ratios, meaning you only get 7 or 6 credits back on a full house. Try and avoid these game options.
2. Low Pair and Straight Draw
Here is a decision you may have to make numerous times. What if you are dealt a 7♦️, 7♠️, 8♠️, 9♥️, 10♥️? Now you are one away from a straight with a worthless pair. However, the optimal strategy should see you discard the 8, 9, and 10 and keep the two 7s. Why? Your chances of drawing the 6 or jack needed to fulfill the open-ended straight draw is 8 in 47. But the payoff is only 4:1. However if you keep the two sevens you are setting yourself up for two pairs, a three of a kind, a possible four of a kind, and a full house. This option simply makes far more sense.
3. Low Pair and a Flush Draw
Now what if you are dealt a low pair with a flush draw = 7♦️, 7♠️, 8♦️, 9♦️, 2♦️? Well, firstly, a flush pays more than a straight at 6:1 and the chances of landing a suited card are far greater. The optimal strategy should direct you to discard the 7♠️ and push for another ♦️.
Jacks or Better Cheat Sheet
There is no certifiable Jacks or Better strategy to guarantee a win on every hand you are dealt when playing video poker, however, there is a way to make sure that you play at optimum strategy. Our Jacks or Better cheat sheet will show you exactly what cards to keep and which cards to discard when you are dealt various hands. (Click on the sheet to enlarge it)
Probability
We have used the same 9/6 machine payout structure to provide you with the return probability you can expect when playing Jacks or Better Strategy. Of course, as you will notice, the higher the value of the hand, the less likely you are to land it. This is why the casino is prepared to up the stakes on those rankings.
| Hand | Payout | Probability | Return |
| --- | --- | --- | --- |
| Royal Flush | 250 | 0.000025 | 1.9807% |
| Straight Flush | 50 | 0.000109 | 0.5465% |
| Four of a Kind | 25 | 0.002363 | 5.9064% |
| Full House | 9 | 0.011512 | 10.3610% |
| Flush | 6 | 00.011015 | 6.6087% |
| Straight | 4 | 0.011229 | 4.4918% |
| Three of a Kind | 3 | 0.074449 | 22.3346% |
| Two Pair | 2 | 0.129279 | 25.8558% |
| Jacks or Better Pair | 1 | 0.214585 | 21.4585% |
| All other Pairs | 0 | 0.545435 | 0.0000% |
FAQs
What other forms of video poker are there?
There are several variants of video poker. The most popular options include Jacks or Better, Tens or Better, Joker Poker, and Deuces Wild.
Is video poker better than traditional poker?
The games are far too different to place one option above the next. Video poker offers lower stakes and is played against the machine, while normal poker is played against other skilled players. One is designed for casino entertainment, while the other is a competitive game option.
Is Deuces Wild video poker Better than Jacks or Better?
The two offer different odds. In Deuces Wild, you usually will not get payouts for pairs. In fact, most machines will only start paying from three-of-a-kind. This is because the deuce (2) doubles as a Wild and can substitute for any card value.
Where can I play Jacks or Better Video Poker?
Video poker is available at select online casinos and most retail/land-based casino floors. You can use cheat sheets and tips to gain the upper hand and play to optimal strategy on both platforms. Use our guide to find the best online options.