Kid Poker, Daniel Negreanu, is Almost $1 Million Down at WSOP 2022 But it's Unlikely to Affect His Net Worth
Categories:
Gaming
|
Published by:
Sean van der Merwe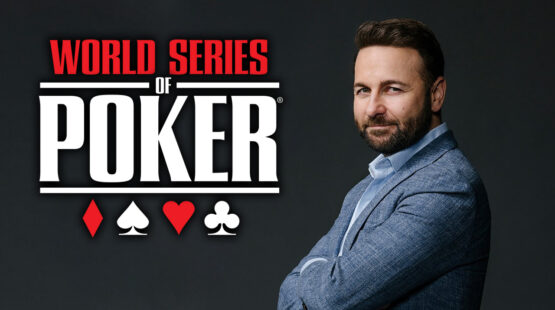 Those involved in the world of poker need no introduction to the legend, that is Daniel Negreanu aka 'Kid Poker'. Of course, he is one of live poker's most recognizable faces and has won more than most pro players at the game. As such, he is ranked one of the best pro card sharks around. As a result, Daniel Negreanu boasts a decent net worth for a pro poker player.
Unfortunately, if you were introduced to him for the first time during this year's WSOP competition, you probably wouldn't take him as a top player. That's because he is almost $1 million in the hole according to his own day 25 vlog posting of the event. That's a chunk of change from the purse of Daniel Negreanu's net worth.
It's inconceivable! This is the man who cashed for over $1.1 million over two third-place finishes late in the 2021 WSOP. He has 6 career bracelets and has been able to take on players like Phil Hellmuth and Phil Ivey (who Daniel, himself, rates as the best player in the world to date) and WIN! Unfortunately, he's seen a bit of a drought of late in premier tournaments, having last won a WSOP event in 2013. He has not left Vegas with any form of bracelet since 2008.
Daniel Negreanu and Phil Ivey (Shark Cage 2015)
While non-related to WSOP, the video below provides evidence of the fact that Negreanu has stacked up well against Poker's number one man.
What Went Down?
While Daniel does an analytical breakdown of most of his sessions in the tournament on his vlog cast, you could see the frustration on his face after the last round of day 24 already when he turned to his viewers after the gameplay (which he did not record). He left with 655,000 chips remaining from his second bullet (second buy-in). The noticeable annoyance of losing every time he goes all-in seems to be the bugbear of the poker shark's tirade.
He had been taken down to 400K to 500K chips before being placed next to Phil Ivey in the last two rounds of the day. He played it safe to build his pot back up to the 655,000-pot mark. His day 24 vlog revealed that he was down almost $500K for the series so far. However, day 25 has seen him sink to greater depths, having accrued a further $500K in losses, to bring him close to the -$1 million mark for the series. That's has got to make a dent in Daniel Negreanu's Net Worth, right? Catch the latest regarding Daniel's luck in his latest day 25 vlog post below:
How is this Likely to Affect Daniel Negreanu's Net Worth?
Daniel Negreanu has an estimated personal net worth of around $50 million to $60 million which has been generated by over $40 million in live poker winnings, an unknown sum of online poker profits, an endorsement deal with PokerStars, and present endorsements with GGPoker, for whom he is a brand ambassador.
Now you might think that this half-a-million-dollar hit would negatively affect Daniel's net worth but that may not necessarily be the case. Often high-end poker players sell their action or receive staking from their endorsees or interested parties when it comes to the premier tournaments.
This means that they quite often play with other people's money with the agreement that they will split any profits made from the winnings. The degree of Negreanu's displeasure may mean that he had some of his own money invested on the tables. Of course, it might also mean that his several-year-long drought may finally be getting to him. Who thought that they'd ever see such a legend tilt?
Of course, there is a strong possibility that Daniel is also playing for swaps, as many pro gamers will agree to payout a percentage of their pot should they win in a tourney. So, there is always a chance to make money off those gambles.
Career Accolades
Daniel Negreanu left school just before graduating to work as a rounder at casinos. He also played illegal games in the region at the time. At 22, he set off to establish his poker career in Vegas but failed dismally on his first attempt and returned to his home in Toronto, Canada. However, it's not uncommon for Daniel to take the second bullet in a gamble and returned to the City of Lights in 2004 stronger than ever.
In 2004 and 2005, Negreanu was named as the Poker Player of the Year by WSOP, WPT, and Card Player Magazine. In 2013, he won the WSOP bracelet and became the tournament's player of the year. His rise to fame earned him the ultimate accolade when he was inducted into the Las Vegas Poker Hall of Fame in 2014.
While times are a little tougher now, we are hoping that 'Kid Poker' can retitle his name as 'the comeback kid'. After all, he is a master at reading the game and should be set for a lucrative future. By our estimation the Daniel Negreanu net worth is only set to skyrocket over the next few years.
It Ain't Over Till It's Over!
Big losses are a part of the profession. One thing is for sure, Daniel Negreanu's net worth tells us that he experiences far more good days than bad ones. However, it seems like the man might want to see the tale of this year's WSOP sooner rather than later. Let's hope he catches his form in due time, cause we'd love to see Danny grab a few more bracelets over the next few years.