Dana White's Emergency Lifestyle Changes Have Gained Him Years to Enjoy His Net Worth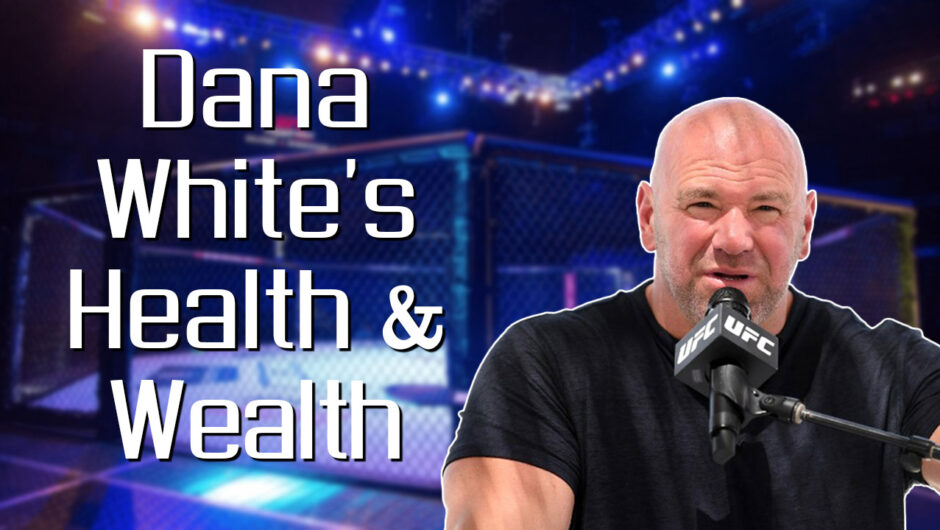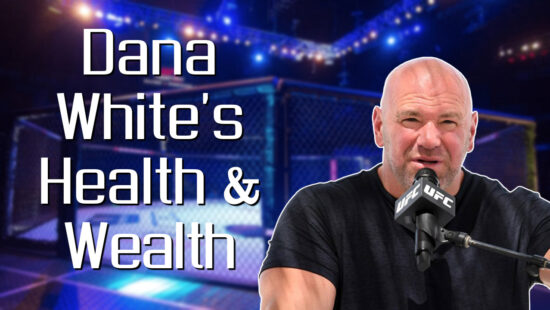 There is no greater asset to a man than his health and vitality. This is a lesson that UFC president, Dana White has learned in 10 months. The sporting mogul has undergone a massive lifestyle change that has resulted in him losing 30 lbs of weight and has made him feel like he is 35 years young again.
Dana White's net worth hovers around the $500 million mark, but money like that is no good to a dead man. After a consultation with a nutritionist and human biologist, he was told that at the rate he was going, he would be lucky to make it past the next ten years. White was stunned to receive the news and leaped into action, taking to heart a rigorous routine that has seen him shift his life to a place where he has a new spring in his step.
How Dana White Protected His Real Net Worth
You've all probably heard the adage that there is "more to life than money". Well, this truth becomes more apparent the older one gets. There is really no point in money if there is no life. Of course, money makes life easier to live, but looking after yourself is the first step to enduring richness.
Thanks to Dana White's initiative and proactive approach to his health, he has possibly bought himself a few more decades to live out his lavish life and enjoy his incredible net worth. And it's only fitting that he has buffed up and become leaner and healthier. After all, he is surrounded by fit fighters like Conor McGregor, Israel Adesanya, Justin Poirier, and so many other top-form athletes. He is now an apt picture of the industry he so boldly underpins.
Concerned about his overall physique and health, Dana made an appointment with Gary Brecka, the chief human biologist at "10X Health Systems". After doing some bloodwork, White was told that his expected lifespan was 10.4 years. However, the news came with some hope. Brecka told White that if the UFC boss followed the plan he had for him for just 10 weeks, he could turn his life around. And that is exactly what he did!
Exercise and Diet Go A Long Way
Of course, exercise played a role in White's turnaround, after all, he has a full-blown gym at home. But he gives full credit to the Keto diet that Brecka put him on. Keto (Ketogenic Diet) is a diet whereby you take in a large number of healthy fats and cut out the carbs.
Dana White said:
"I did everything he said to the letter, I lost 30 pounds, My legs were so f****d up thirteen weeks ago I couldn't tie my shoes. No more sleep apnea, I don't snore, everything is gone in ten f*****g weeks. I'm on keto, I'm on the keto diet. This is what Gary Brecka told me: There are essential fats, there are essential amino acids, but there is no such thing as an essential carbohydrate. I've never felt better. I feel like I'm 35 years old again."
A short intro of the interview Dana White had with the Action Junkeez Podcast, explaining his engagement with Brecka:
The Machine: From Zero to Hero
White is an interesting man, with a finger in various pies, so to speak. Not only was he a boxing gym owner in his younger years but helped put MMA on the map through the Ultimate Fighting Championship when he was down and out. While Dana is not the founder of the UFC, it is his intervention that brought big investors to the sport. His business savvy and his love for the fight were surely markers for success.
He connected casino owners, the Fertitta Brothers, with the fledgling business in 2000. They purchased it for a measly $2 million dollars. They then gave White a 9% share in it, and then put him in charge of running things. After another ownership change, Dana kept his position with the company and has helped it grow into the multi-billion-dollar industry that it is today. Of course, the growth in the UFC has by default skyrocketed Dana White's Net Worth portfolio along with it. For a start, he earns a whopping $20 million a year salary and that's without the bonuses and royalties he is issued.
The Blackjack Beast
When you have enough money to roll around in, it's only natural to enjoy it. One of White's hobbies was gambling. But he is finding it hard to find a game in Vegas anymore. News spread fast of his fortunes at the blackjack table, which eventually had him ousted from the Palms and several other joints on the strip. But not before making millions off the house before receiving his marching orders.
A Renewed Lease on Life
Dana White's impressive net worth ensures that he lacks for nothing. Even the specialized help he received in the health department came at the hands of the top dogs in the business. This would have come at a premium. But now that the 53-year-old's health is sorted, what has he got to enjoy?
A Mansion of Mammoth Proportions
Dana can look forward to many years full of vacation-style living in his multi-million-dollar home. Dana's house is situated on what was formerly 3 plots in one of Vegas' plushest areas. It boasts a saltwater pool, full gym, a basketball court, and multiple bedrooms and bathrooms.
Let's hope this single man is looking to settle down sometime soon, cause with a mansion that size and a net worth like Dana White's, he'll want someone to leave it to in the end. Thankfully, that end doesn't seem like it will be anytime soon anymore.
Cars, Glorious Cars
As a man involved with a powerful business, it comes as no surprise that Dana White uses his net worth to flex on the streets of Las Vegas. Just like his newfound physique, his cars come stacked with muscle.
He owns a limited 1971 Plymouth Barracuda (allegedly worth $2 million), an Old-School Ferrari Testarossa, a BMW M6, a Ferrari F430 spider, a 1969 Chevy Camaro muscle car, and a Datsun B210. Okay, it is a bit of a surprise that an old Datsun makes the line-up. To top it all off, he also rides a Harley Davidson motorcycle.
Amazing What You Can Do When You Put Your Mind to It
We expect that Dana's state of affairs is only expected to take an upward turn over the next decade or two. With the man in top form physically and mentally, we expect that the UFC will only continue to grow. Of course, Dana White's net worth will feel the benefit of it.