Actor, Noel Gugliemi, Became Famous Playing a Latino Character by the Same Name in Several Movies and TV Shows
Categories:
Money
|
Published by:
Sean van der Merwe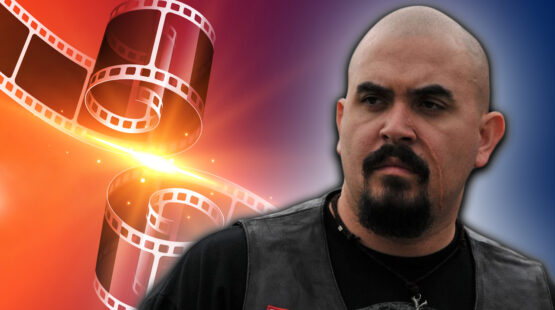 You may need to do a double-take when you see his face and read his name. Noel Gugliemi? That's Hector! Well, that's whom many of us will know him as, anyway. That's because he has starred in several movies and TV shows using the same name – something Gugliemi refers to as the Hector Curse. But that's not all – his stereotypical role in each appearance is that of a Hispanic drug lord or mobster. He's almost taken the unofficial title of the best actor for Latin American 'thug' roles in motion pictures.
Is it Fair to Recall Noel Gugliemi as Hector?
While there have been some infamous memes depicting the fact that Noel Gugliemi has played the character, Hector, over 30 times in TV and film, this is far from the truth. He has, however, taken a role by that name 8 times in his 23-year career. In fact, his first appearance as Hector was in the massive hit movie, The Fast and the Furious in 2001. Later the franchise brought him back for Furious 7 for a reprisal of his role. Below is a table depicting the actual number of times Noel Gugliemi has played a character by the name of Hector.
| Films | TV Shows |
| --- | --- |
| 2001: The Fast and the Furious | 2004-2015: Retail |
| 2012: Vi (Short Film) | 2015-2020: Fresh off the Boat |
| 2013: Hope Cafe | 2020: Ghetto Busters |
| 2015: Furious 7 | — |
| 2021: The Cleaner | — |
The role of Hector in so many shows was completely random and never asked for, according to Gugliemi. He shares answers to the "Why Hector" question with Tony Vision in the clip below:
Hector Is Better Than Nothing
The Fast and Furious was a certain springboard for his career. Till that point, his TV and movie appearances were mainly those of unnamed characters. Very few of Gugliemi's movie appearances have been anything award-worthy. In fact, he is still waiting for the leading role gig to find him. Thankfully, since his surge to somewhat prominence, the acting roles have largely been accompanied by a character name in the credits.
All in all, Noel Gugliemi has made a showing in over 150 movies and TV shows. That is a rather impressive resumé. However, his typecast has remained the same in most. More often than not, he plays a convict, thug, or gang banger.
There have, however, been instances such as in the Soloist (2009), Basement Jack (2009), Kidnapped Souls (2012), Enter the Dangerous Mind (2013), Cruisin'(2014), Total Praise (2014), Bachelors (2015), Anabolic Life (2017), A Psycho's Path (2019), and Bleach (2020), where Gugliemi was upgraded to the role of a police officer. And in John Wynn's Mirror Mirror (2019), he was given the role of Pastor Oscar Flores. It just goes to show that you should never judge a book by its cover.
But Hector…uh Noel Gugliemi has not been relegated to B-class movies either. Here are just some of the more notable films and TV shows he has featured in over his career:
| Noel Gugliemi's Top-Rated Films | Year |
| --- | --- |
| Dukes of Hazzard: Hazzard in Hollywood | 2000 |
| Fast and the Furious | 2001 |
| Training Day | 2001 |
| The Animal | 2001 |
| Bruce Almighty | 2003 |
| National Security | 2003 |
| Old School | 2003 |
| SWAT | 2003 |
| Our Family Wedding | 2010 |
| The Dark Knight Rises | 2012 |
| Noel Gugliemi's Top-Rated TV Shows | Year |
| --- | --- |
| The X-Files | 2001 |
| CSI: Crime Scene Investigation | 2001 |
| Without a Trace | 2002 |
| NYPD Blue | 2003 |
| Monk | 2004 |
| CSI Miami | 2005 |
| The Walking Dead | 2010 |
| The Mentalist | 2012 |
| Chicago PD | 2017 |
From Lost to Found – A Biography of
Noel Gugliemi 
Gugliemi is an actor, producer, and the owner of an independent film company, called Entangled Entertainment. Noel Gugliemi's net worth is $3 million, which makes him a rich man for someone who usually makes brief appearances in films. However, his wealth pales in comparison to other A-list stars in the business. He is still one of the most recognizable faces In Hollywood because of his vast career and the sheer number of movies he's been involved in. However, everything has not always been roses.
The Italian/Mexican celebrity comes from a difficult past, where his father abandoned him at an early age. That, in turn, subjected him to a life of homelessness and crime. As such, playing the villain is a little closer to home than we might realize. At 15 years of age, he was eventually taken into a pastor's home and given a roof over his head.
The pastor's daughter was into acting and invited him to an acting class with her one day. Little to his knowledge, there was a producer scouting talent there that day. He noticed the raw, funny talent that Gugliemi exuded and offered him a gig in a Taco Bell commercial, which came with a sizable paycheck. That paycheck was enough for Noel to claim his independence, which led him swiftly back to the streets and crime, landing him in and out of jail for the next several years.
But the Taco Bell paycheck was not a once-off thing. He would get paid each time the commercial aired. After realizing that this is how actors got paid, he decided to turn to the world in front of the camera, which ultimately changed Noel Gugliemi from his gangster ways to a passionate professional in the business.
He eventually turned to religion, which helped turn his life around and gave him a renewed sense of hope. In fact, his life changes have moved him to motivational speaking. He often speaks at churches, schools, and businesses, because he has a very real rags-to-riches story to tell.
Noel Gugliemi summarizes his story in 13 minutes:
Noel Gugliemi Net Worth – How He Lives Now
If you were hoping for a glitzy and glamorous life from Noel Gugliemi, you are bound to be a little disappointed. His early life on the streets ate through his net worth. Nevertheless, the roles have not ceased coming, which means he is bound to move from strength to strength over the next few years.
There is no glitzy mansion to speak of, even though he lives in Santa Monica. There are also no fancy cars to showcase. All-in-all, he lives a rather private life, and with a net worth like his it's not likely he has a mammoth home or luxury car to show off anyway.