Tom Brady's Retirement Announcement Has Made Miami Beach Sand a Hot Commodity on Ebay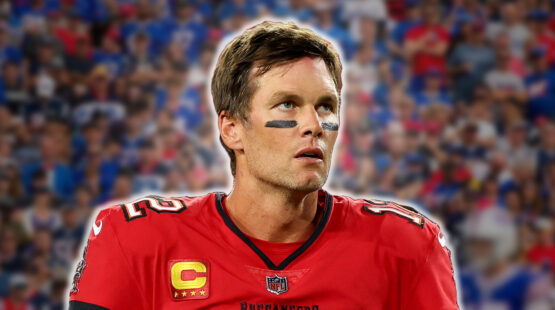 According to a new eBay listing posted on Thursday, a person extracted an 8oz jar of sand from the exact spot where the NFL quarterback, Tom Brady, filmed his retirement video. Initially listed for $677, the latest bid for the jar on eBay stands at approximately $100,000.
Sand Seen In Tom Brady's Retirement Video Auctioned On Ebay
As per the eBay seller gadgetgs, the jar containing sand from Tom Brady's retirement video location is one of two unique samples. "You will find no other listing like this. No one else took a sample on Feb. 1st after the GOAT posted his real retirement. You will be owning the very land the GOAT retired on."
With 487 positive reviews on eBay, there is little doubt about the authenticity of the seller. Since the initial eBay listing, many more similar ones have popped up on the e-commerce platform in a bid to cash in from Brady's retirement.
Tom Brady Announces NFL Retirement from Miami Beach
Tom Brady's official retirement video was filmed and released on Feb 1, 2023, from Miami Beach. The shore is a mile away from his under-construction home on Indian Creek Island, an A-lister hotspot. Tom Brady and his now ex-wife Gisele Bündchen, bought the property in 2020 for $17 million, before deciding to demolish it in favor of a more environmentally friendly house. The new eco-friendly house is being constructed under the supervision of architect Scott Mitchell. 
Truly grateful on this day. Thank you 🙏🏻❤️ pic.twitter.com/j2s2sezvSS

— Tom Brady (@TomBrady) February 1, 2023
This is the second time Brady has announced his retirement from professional football. He redacted his previous retirement announcement to play the NFL 2022-2023 season alongside Tampa Bay Buccaneers. This time around, however, Brady's retirement is "for good". In a tearful farewell to fans, Brady said;
"I know the process was a pretty big deal last time, so when I woke up this morning I figured I'd just press record, and let you guys know first. It won't be long-winded, you only get one super-emotional retirement essay and I used mine up last year, so. I…really thank you, guys, so much to every single one of you, for supporting me, my family, my friends, teammates, my competitors. I could go on forever. There's too many. Thank you guys for allowing me to live my absolute dream. I wouldn't change a thing. Love you all."
Tom Brady's retirement is not the end of his NFL career. The former New England Patriots and Tampa Bay Buccaneers quarterback has already agreed to a $375 million, 10-year deal with Fox as an NFL analyst.