Ex-Basketball GOAT, Michael Jordan, Has Been Struggling to Sell His House Since 2012 Despite Dropping the Price Thrice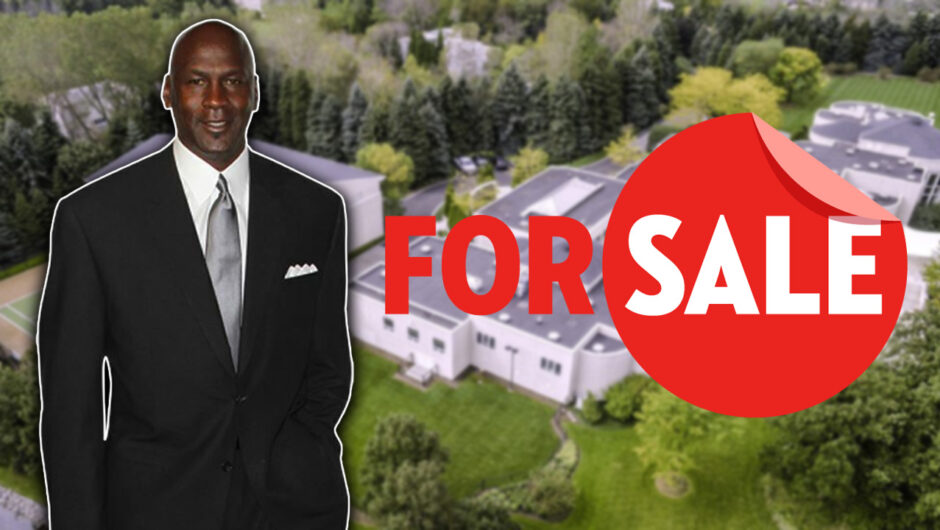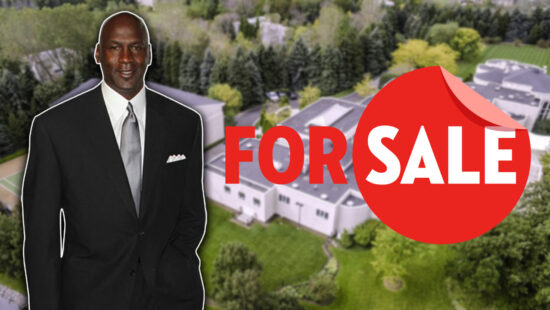 Michael Jordan is one of the biggest, if not the biggest name in NBA history. Get some of the top basketballers together in a room and they'll always come back to Air Jordan as the pick of the party. But Michael has not only been successful on the court but off it too. In fact, he is one of the very few ex-sporting hero billionaires in the world right now. But this may lend a clue as to why Michael Jordan's house has been on the market for over 10 years already.
Michael Jordan listed his house in Illinois in 2012 with a weighty price tag of $29 million, a worthy price for a 56,000-square-foot mansion in Hollywood or one of the other upper-crust areas in Los Angeles. It may, however, have been a little adventurous for those looking to buy in Chicago though, even if it is situated in Highland Park.
Why Won't Michael Jordan's House Sell?
It's 2023, and while his realtors have admitted that there has been a real interest in the Michael Jordan house over the years, it has not managed to change hands. And that's despite the fact that he has lowered the selling price of the mansion three times in that period.
The first drop saw Jordan shave $8 million off the top, settling at $21 million. Then after a less-than-successful auction, he dropped it again to $16 million. The final price drop took place in 2015 when Jordan's house price was finally placed at the $14,855,000 mark ($455 per square foot). The interesting thing about this number is that when you add the individual figures together, the sum is 23 – Jordan's career-playing jersey number.
The problem is, Michael Jordan's house has sat at this valuation for the last eight years without changing. But why hasn't it been snatched up yet? While there is no real one answer, there are three big common-sense clues that might help us understand a bit more.
1. Michael Jordan's Net Worth – Problem #1
With a net worth of more than $2 billion, it's easy to custom-make a home fit for your every need. As you'll see later on, Michael Jordan's Highland Park house was built specifically with his stamp on it. As such, it appeals to a very particular buyer. Even the big 23 on the gate is a signature mark of his jersey number – a number that may be lost on the average buyer. An interview with the owner of Bowers Realty Group is revealing. Bruce Bowers said, "It's clearly his (Jordan's) home. There is a lot of work that would have to be done to make it your own."
2. Michael Jordan's Net Worth – Problem #2
When you have a net worth like Michael Jordan's, money is no longer a real issue. While he has certainly tried to sell his house, the fact that he won't budge from his $14.8 million tag now shows that he is not hard up for the cash, even though he loses $135,972 ($11,331 per month) on annual property taxes on the estate.
There is no telling how quickly he could have sold it had he dropped the price considerably again. But, eventually, enough is enough, and you must set a limit somewhere. Had the ex-baller not been so rich, he may have just taken what he could for the property and been done with it ages ago.
3. Location, Location, Location
As with commercial real estate, location is a big determining factor when it comes to the value of a property. Gail Lissner of Integra Realty Resources claimed in 2019 that Jordan may find the comparable home prices in the area a challenge to contend with. She said, "Any time you have these homes that are just kind of gross over-improvements for the area they do lead to very, very lengthy marketing times. It's located in an area that is much more modest."
A Tour of Michael Jordan's House
The very first thing that meets you as you near the Michael Jordan estate is the big black gates with the number 23 emblazoned on them. Those of you who watched the Bulls dominate the NBA in the 1990s will know that jersey number all too well. The driveway is long and lined with trees. You can't even see the 56,000-square-foot house from the road. It means that this home exudes privacy and is a true escape from the outside world.
Once you pull up in front, there is no need to look for a parking spot, as there are nine available. That's surely enough space for a billionaire to park all of his expensive cars. Enter the home and you'll need to prepare yourself for a lengthy tour.
Michael Jordan's house boasts nine bedrooms, a gourmet kitchen, a movie theatre, a cigar room, a wine cellar, a gym, a putting green, a games room, multiple bathrooms, and even a regulation-size basketball court. There are large windows and skylights all over the home to ensure that the living space gets a lot of natural light.
There is also a guesthouse on the estate. It has three bedrooms with close proximity to all the amenities. These include sprawling lawns, a swimming pool, a large pond, a tennis court, and way more. All of this luxury and comfort is placed on 7 acres of luscious land built bespoke for Jordan back in 1995 – at the height of his career with the Bulls.
Going the Extra Mile
The days of listing your property and leaving a "FOR SALE" sign board outside are over. In this digital age, there are far more savvy ways of enticing people to buy your home. Michael Jordan's house seemed to certainly receive an uptick in interest after The Agency released a short video on YouTube to advertise not only the Michael Jordan house but the Jordan brand too. Have a quick look over the clip below for a quick pass through this basketballing legend's home.
Of course, if you'd like a more leisurely tour of the palatial residence at 2700 Point Lane, you can do that too. Unlike other A-list celebrities who want to keep their affairs more private, Michael Jordan has opened his house up to the world in hopes of meeting that $14,855,000 mark. Take a more detailed tour of his residence below.