Sam Bankman-Fried Is Alleged To Have Lost $100M of FTX's Money At Online Casinos And Poker Player, Tom Dwan, Admits He Knew About the Company's Issues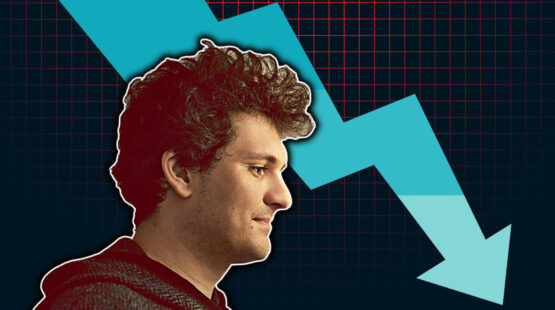 There are some huge tremors on the ground in the wake of FTX's bankruptcy filing. The crypto exchange's collapse has uncovered a massive scandal involving the CEO, his gambling penchant, and prominent names in the celebrity space.
The CEO of FTX, Sam Bankman-Fried, filed for bankruptcy on November 11th 2022, after a surge of consumers withdrew their money from the platform earlier in the month. The company, last valued at $32 billion, was reduced to nothing in only a few short weeks. However, news has surfaced that the company had been in some trouble for a while before its demise.
Binance Even Backs Away
World-leading crypto exchange, Binance, was scheduled to bail FTX out. They released a non-binding agreement to effectively buy a portion of the business portfolio for an undisclosed sum. They later backed out of the deal when concerns were raised about the way FTX was mishandling their customer's funds.
To add insult to injury, FTX accounts were thought to be hacked by US authorities within hours of the bankruptcy filing, with a suspected $470+ million in crypto stolen. This sent the crypto world into a plummeting tailspin. However, the Securities Commission of the Bahamas has silenced the outrage and has claimed that it seized those assets. Something, they should have perhaps confessed at the time to prevent widespread panic.
Unfortunately, all of this has been consummated in a federal class-action lawsuit against Sam Bankman-Fried and other A-list celebrities who have supported and endorsed what is now openly being referred to as a crypto scam.
Class Action Filing
An $11 billion class-action suit by various FTX investors has been filed against Sam Bankman-Fried and numerous celebrities who openly endorsed and supported FTX in the past. Among them are prominent names like Tom Brady, Giselle Bundchen, Larry David, Shaquille O'Neal, David Ortiz, Stephen Curry, Naomi Osaka, Trevor Lawrence, Kevin O'Leary, and the Golden State Warriors team.
Each has been included in the filing for their support of the exchange which is now being referred to as a fraudulent pump-and-dump scheme. While the endorsers listed above may not have known that FTX would eventually fail, pump and dumps thrive off the marketing of prominent people to drive their stock prices before they dump it all and leave the investors to pick up the pieces.
It's not the first time Highline celebs have been coaxed into supporting these types of ventures. In fact, earlier this year, EthereumMax was the target of a class action lawsuit that embroiled the likes of Floyd Mayweather, Paul Pierce, and Kim Kardashian. They were used to hype a new cryptocurrency to escalate the price of EMAX.
Will the Charges Stick?
The problem with lawsuits like this is that it is extremely difficult to prove that the celebrities knew they were hyping a fraud. Proof would also need to be sought in evidence that they received funds in an illegal manner. In most cases, like with any other endorsement, celebs endorse a brand because they are paid to do so. However, this is yet another example of how you should not follow the advice of sports stars when it comes to financial investments.
When it comes to Kevin O'Leary, things are different. It's hard to think that such a shrude businessman would not do his due diligence before supporting any business model. He certainly does so when backing contenders on the US TV Show, the Shark Tank.
Warming up to The World
Can we really blame celebrities for their support of FTX though? The company did everything in its power to gain a polished reputation. Their CEO has donated so much money to worthy causes over the years. Some of these include:
A donation of $50 million in 2021 towards pandemic relief and AI research.
Bankman-Fried established the FTX Future Fund, the philanthropic arm of the company.
They donated around $190 million to various noble causes.
Committed $160 million towards researchers in areas covering everything from climate change to AI.
He donated $5.2 million in funding to the Democratic Presidential campaign in support of Joe Biden in 2020.
Unfortunately, the demise of FTX has also seen the collapse of all humanitarian efforts and leaves those counting on the pledges in despair.
In the Know – Corruption at The Roots
While many of the celebrities embroiled in the scandal were probably ignorant of what was happening behind the scenes, poker legend, Tom Dwan has publicly admitted that he knew that FTX was crumbling.
In a tweet he said:
"Sam had used his ftt token raise to plug a hole in Alameda's balance sheet. I found this out at some point in I think 2021. From a few places. Some were nice people who weren't involved. I know about a lot of corruption in the world, and sometimes it's not my business to out."
It is alleged that Dwan played poker with numerous people connected to FTX in some way or another. Through his interactions with them, he found out about their insolvency and even warned certain people to be careful with FTX, as he realized they were misappropriating funds.
"I basically knew they were insolvent when ftt was still at 22. I hoped it was just in treasuries etc, and a mild misappropriation of funds. And I got a bunch of flack in groups n public for suggesting ppl be careful and withdraw at least some. And so many rushing to defend him."
Yet, even with his connections at FTX, Tom Dwan was shocked to hear that Daniel Friedberg was FTX's regulatory officer. It turns out that Friedberg was an attorney for UltimateBet, which collapsed as a result of an online poker gambling scandal. Between 2005 and 2008, employees were accused by the Kahnawake Gaming Commission of using software exploits whereby they could gain access to what cards players were holding and thereby cheat them out of tens of millions of dollars.
Friedberg reportedly resigned from FTX just before it filed for bankruptcy. It arouses suspicions that he could be involved in unscrupulous activities in connection with the brand.
Bankman-Fried Panic Gambles to Repay Debt
Sam Bankman-Fried openly apologized about the debacle, stating that he had messed up and should have done better. The sentiment points to the fact that Sam is trying to claim that this was all a mistake and that it was down to bad management, instead of malicious malpractice. These facts will hopefully be explored in more detail in the up-and-coming trials.
It is, however, not the first time Bankman-Fried has lost funds either. The collapse of Terra/Luna in May caused massive losses for Sam's Alameda Research Fund. In hopes of winning back some of the losses, it appears that Sam hit the blackjack floor with FTX money. Unfortunately, he dug the hole deeper. According to Nansen Research, he lost  $100 million in Ethereum and USDT playing at crypto casinos like Stake, Bitcasino, and others. The dots begin to join and Binance's unveiling of the misappropriation of customer funds now seems to make sense.
What About the Mass Withdrawal?
The fact that numerous withdrawals were made from Alameda and FTX wallets by company executives in the build-up to the collapse has got to count for something in this investigation. When something smells off, it is very often rotten. With the Securities Commission on the trail, it's only a matter of time before it is found.