Rihanna Becomes America's Youngest Self-Made Female Billionaire Holding a Current Net Worth of $1.4 Billion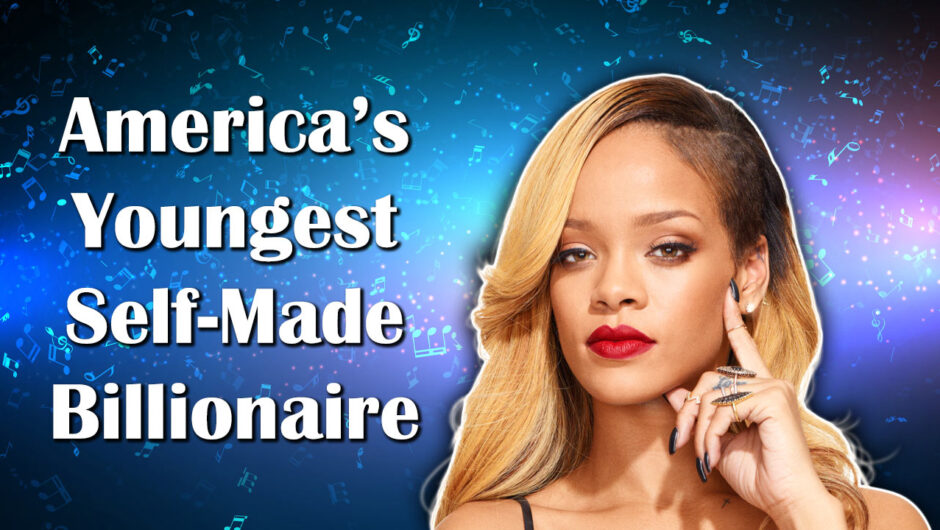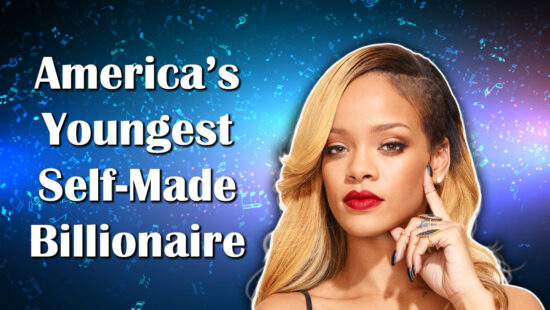 Robyn Fenty, known to most of us as Rihanna, is a top-tier celebrity star. She's zoomed onto the music scene in the earlier parts of the 2000s. The hip-hop princess used her success to establish two successful businesses that have helped Rihanna build a staggering net worth of $1.4 billion.
She is America's youngest female self-made billionaire at 34 years old, usurping Kim Kardashian (41) who held the title before her. The young pop princess has shown promising business sense, driving Fenty Beauty and Savage X Fenty into the stratosphere. Each store is now worth hundreds of millions of dollars.
Two Astounding Records Set By Rihanna's Net Worth Figure
When Riri does something, she does it properly. Not only has she surfaced as the youngest-ever self-made billionaire, but she has overcome negativity and a difficult upbringing to be the only person from Barbados to reach a dollar billionaire net worth status, ever. She is currently ranked at number 1729 on the list of the world's wealthiest people and 21st on America's self-made billionaire list.
While the musical diva has certainly earned hundreds of millions in record revenues alone, her eye for fashion and beauty has built her business assets worth close to, if not more than half a billion on their own.
Savage X Fenty is a lingerie store that she co-founded in 2018 and has a 30% stake in. The company is valued at around $300 million and produces boutique quality underwear and lingerie which is very popular in the United States. It started out as an online hub but recently launched in Las Vegas in January 2022 followed by Los Angeles, Houston, Philadelphia, and Washington D.C. They will be expanding to 6 additional locations across the states over the next few months (Chicago, Atlanta, Detroit, St. Louis, Long Island, New York, and Newark).
Rihanna partnered with the LVMH conglomerate to get the store off the ground at a sprint. LVMH is headed by Bernard Arnault, the man who recently usurped Jeff Bezos as the world's second-richest man behind Elon Musk.
She also has a 50/50 partnership deal with LVHM for her "Fenty Beauty" Store, which they established in 2017. The beauty store business is said to be worth close on $1 billion on its own. With such a massive conglomerate behind her, how can she lose? This showcases her winning mindset and savvy when it comes to business and making fruitful decisions.
What Other Ladies Hold Similar Status to Riri?
While Rihanna may be the youngest self-made female billionaire, she is still about a decade older than the youngest name on the list of self-made wealthy women in America. Kylie Jenner is worth northwards of $600 million, having also made it big in the beauty business.
Like Riri, Kylie also established her fame as a celebrity before using her stardom to boost her entrepreneurial spirit. She became famous together with Kim Kardashian on the reality show "Keeping up With the Kardashians" (Kim's younger sister). She still has a way to go before she can catch up with Rihanna's net worth, which shows no signs of slowing down.
Rihanna vs Beyoncé's Net Worth
Traditionally recognized to be the greatest diva in the world, one cannot help but draw a comparison with Beyoncé. The lady with the ability to reach those high notes has also managed a super-impressive status in the financial field. Beyoncés current net worth stands at around $400 million dollars. This has been earned predominantly through her music. Yes, this figure falls far short of Rihanna's net worth, but she has not had the help of Bernard Arnault to launch her brand.
What Nicies Has Rihanna Spent Her Vast Net Worth On?
Of course, powerful women have the ability to buy what they want. Some of Rihanna's expensive assets include several properties and a nice collection of cars to boot.
Rihanna's net worth is underpinned by a grand real estate portfolio, with properties in Barbados, England, and the United States. She has bought and sold several properties over the decades of her celebrity career and has even rented luxurious apartments along the way. None of her homes has yet to the mansion the price tag of the mansion she purchased in Beverly Hills in 2021. That's because she actually bought two properties next to each other in March and April worth $13.8 million and $10 million, respectively.
No, a nice car collection is not only for boys. This damsel has an impressive assortment of wheels, including headliners like a Porshe 911 Turbo S, Porche 997 Turbo, Mercedes McLaren SLR, a Ferrari 458 Italia, and a Lamborghini Aventador.
Rounding things up, she also has several comfier and less sporty vehicles. These include a Cadilac Escalade SUV, Chevy LTZ, Mercedes S Class Sedan, and a Maybach 57 S. Together, this collection of cars would have set her back several million dollars – chump change for a woman of her wealth.
Rihanna's Net Worth Set to Grow in the Near Future
With the doubling of her lingerie stores across the USA, Rihanna's business is sure to skyrocket. It shouldn't be long before Rihanna's net worth figure surpasses the $2 billion mark and starts heading for double digits. There is no question that Riri is one of the wealthiest young women in America. With the rate of her success and the number of years ahead of her in her career, there is no reason she won't be challenging the ranks of the world's richest women before too long.
But it's not only the retail business that is promising to bolster Rihanna's net worth further. There have been rumors of her working on a new music project, which have her fans eagerly waiting in delight. It's been a while since the release of her hit song, "Umbrella", but we guess that's what motherhood does to you. She only recently became a mom, so we understand the stalling on the music front. It's just as well her retail empire is spiking. But just in case you forgot, here is the Umbrella music video (Featuring Jay-Z) to remind you of how lingerie and music go together like a fine paired wine and cheese.