Savvy Investments Have Propelled Nicki Minaj's Net Worth to $130 Million
Categories:
Money
|
Published by:
Hifza Muhammad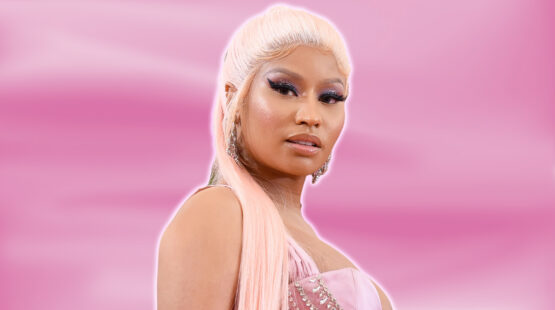 Nicki Minaj's journey to success and wealth is not only a story of talent and hard work in the music industry. It's a tale of strategic investments, diverse income streams, and financial discipline. 
The Trinidadian-American star is among the highest-earning female rappers in the world. In 2023, Nicki Minaj's single 'Princess Diana' propelled her to the position of second-most best-selling artist with a No.1 song on the Digital Song Sales chart, tying her with Rihanna. Selling 137 million records worldwide, Minaj is amongst the ranks of top-tier female music artists, reaching a net worth of $130 million.
Nicki Minaj's Net Worth
Currently, Nicki Minaj is worth $130 million. However, Minaj's journey to wealth began with her early life and career. Originally named Onika Tanya Maraj-Petty, Nicki Minaj grew up in Queens, New York, Nicki faced financial challenges and had to work hard. Yet, her determination and passion for music led her to pursue a career as a rapper.
"I have promised my family since I was a kid, I'm going to get rich and buy you a house" – Nicki Minaj
Her mixtapes helped her gain a fan base, deserving attention from major record labels. Eventually, Minaj had a breakthrough in 2010 with her debut album Pink Friday. This helped her become a massive commercial success. She released chart-topping albums and singles, cementing herself as a popular artist. Nicki Minaj has won numerous awards, including 12 BET Awards, 6 American Music Awards, and 4 MTV Video Music Awards.
"So even though I'm not even halfway where I'm trying to go financially, I know that no one is going to be on top of my stuff more than me" – Nicki Minaj
Nicki Minaj's financial strategies consist of diversified income streams. The rapper has tapped into various industries to explore new opportunities. This versatility as an entrepreneur has ensured a steady flow of income. Even though music is what brought her to the top, there are several streams that are making her wealthier.
Nicki Minaj's Investments That Led to Millions: Cars & Real Estate
In 2013, Minaj reportedly purchased a home in Los Angeles, California, for $3.4 million. 2 years later she also acquired a two-bedroom condo in New York City for $1.1 million. Minaj reportedly purchased a mansion in Atlanta, Georgia, for $1.8 million in 2018. The property features seven bedrooms, eleven bathrooms, a theatre, and a pool. In late 2020, Minaj purchased an 11,500-square-foot mansion in Hidden Hills, California, which is in the same gated community as other A-list celebrities including Kylie Jenner and Kim Kardashian. 
The star has created a self-image labeling herself the Ultimate Barbie. Her large fan following has adopted a glamourous moniker; Barbz. To showcase her Barbie image, she has most of her cars painted or wrapped in pink. 
| Nicki Minaj Car Collection | Price in USD |
| --- | --- |
| Range Rover Autobiography | $90,000 |
| Bugatti Veyron | $1 million |
| Bentley Continental GT | $202,000 |
| Rolls Royce Wraith | $450,000  |
| Ferrari 488 | $277,400 |
Nicki Minaj's Brand Endorsements
The female rapper has also leveraged her celebrity status to secure lucrative brand endorsement deals.
Nicki Minaj was the face of Pepsi's 'Live For Now' campaign in 2012. The campaign included a commercial featuring her hit song Moment 4 Life. The deal is rumored to have been somewhere in the 7 figure region. She performed with artists like Drake and Lil Wayne. In the same year, she shot an ad for Adidas Fall/Winter Campaign. This was her entrance into the world of fashion advertising.
In addition to Adidas, Minaj partnered with K-mart to launch her womenswear collection. While the clothing and jewelry line is trendy, it is aimed to be pocket friendly. She claimed her inspiration to be Chanel and Versace among others. In 2013, the artist came on board as co-owner and creative director for Myx Fusions. The brand develops special wines. Minaj also signed on as the brand ambassador to support the brand through her style and spontaneity. 
Nicki Minaj had a successful partnership with MAC Cosmetics. Her line of lipsticks, called Nicki's Nude, was a huge success and sold out within minutes of its release. Estimates show that the artist earned millions of dollars from the collaboration. She also collaborated with OPI on a nail polish collection. Nicki Minaj collaborated with Bernard Arnualt's company, Fendi, on a limited-edition clothing line in 2019. The collection reflected Nicki Minaj's personal style and aesthetic. The artist's collaboration with Fendi was a lucrative opportunity for both parties. These deals were a commercial success helping establish her as a beauty influencer. These deals have not only brought in significant income but have also helped to raise her profile and increase her brand value.
Music, Concert Tours & Business Ventures
Nicki's primary source of income is still her music. She's released several successful albums that sold millions of copies worldwide. She has done several concert tours, including her Pink Print Tour. Her music tours have grossed over $22 million.
Nicki Minaj debuted her line of fragrances in September 2012 called The Pinkprint. Collaborating with Give Back Brands, she released her first fragrance Pink Friday. It went on to be nominated for three FiFi Awards in 2013. TIDAL, the music streaming service owned by rap artist Jay-Z signed Minaj in 2015 as a co-owner. Nicki Minaj released her third studio album only on TIDAL for the first two weeks of release. This deal was a win-win for both parties. The service needed high-profile artists to compete with music streaming giants. Minaj managed to drive substantial subscriptions to the service.
2018 saw Minaj launching Queen Radio. The radio show is part of Beats 1 Radio Station which Apple Music owns. Apple is known to pay large sums as in the case of BBC Radio 1 host who was paid $160,000 on his previous job. It is safe to assume that Nicki Minaj may be getting a six-figure payout. 
Barbie for a Better Society
Nicki Minaj's influence goes beyond music and fashion. She has been an advocate for women's rights, human rights, and social justice issues. She has also been vocal about education, hunger relief, and domestic violence. Her activism has earned her the respect and admiration of millions of fans worldwide.
Mattel designed a Barbie doll in Minaj's image, calling it Minajesty. An auction for the doll concluded at $15,000, which was donated to Project Angel Food. The charity aims to end food insecurity for the critically ill and improve health.
A part of the proceeds from her MAC Cosmetic deal went to support the MAC AIDS Fund. The initiative raised over $250,000 for the organization. The charity provides vital support and resources to people with HIV/AIDS. 
Nicki Minaj has undoubtedly made a name for herself both in the music and business world. Her growing net worth is a testament to her dedication and hard work. Nicki Minaj's $130 Million net worth is only the beginning of the heights the rapper has set herself up to achieve.