Mr Beast and Fortnite Collaborate Together to Boost the Game's Competitive Options with a $1 Million Dollar Challenge
Categories:
Gaming
|
Published by:
Sean van der Merwe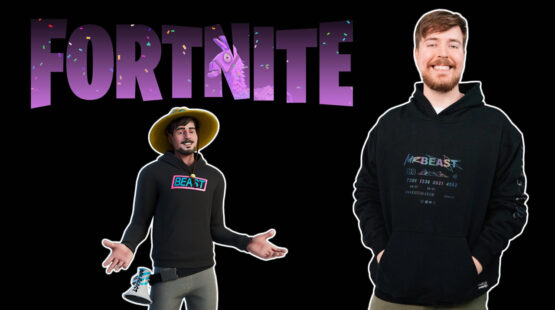 Fortnite is one of the biggest video games on the planet. The free-to-play battle royale-styled franchise boasted a 400 million user base in 2021 and won over even more fans in 2022 with its no build game mode addition. Owned by Epic Games, this gaming platform has a reputation of pushing the envelope on innovation to satisfy its players. But they've taken things to the next level this time by partnering with the worlds most popular YouTuber, Mr Beast.
The Mr Beast and Fortnite collab is a behemoth match-up, and in true Mr Beast style, will come with some overly generous prize giveaways, including a top prize of a whopping $1 million. Would we expect anything less from Mr Beast and Fortnite? No! Are we any less excited? Absolutely not!
The Mr Beast Fortnite Challenge – A First of Its Kind
While we've seen him play the game and even mingle with prominent Fortnite streamers, such as SypherPK and Tfue in the past, Mr Beast has never been as involved with Fortnite as he is now. If you know anything about his giveaways on his Youtube channel, you will know that Jimmy (his real name) loves to get people to compete among themselves for prizes. This remains the case with the Mr Beast Fortnite venture.
The player who manages to wrack up the best points tally while playing the "Mr Beast Extreme Challenge" game mode on the 17th of December will walk away with a million dollars. Of course, true to style, there are numerous consolation prizes in the mix too. These include game skins. accessories and other custom in-game items as well.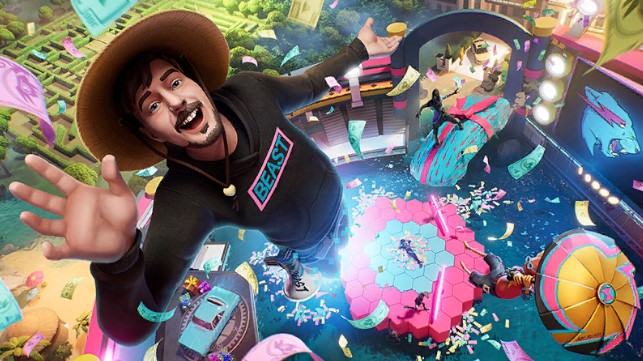 While the actual tourney only begins on the 17th, the island has actually been live since December 13th, in order to give players a chance to practice for the actual contest. Participants will also be allowed to replay the challenges as many times as they want to between 12 pm and 3 pm EST on the 17th to try and wrack up the best results from each round.
The first-place prize is an enticing reward and is probably the best payday made available to Fortnite players since the game's World Cup in July 2019. The $30 million prize pool back then was impressive, with the first-place winner, Kyle Giersdorf, aka Bugha, winning $3 million. While the Mr Beast Fortnite money may fall short of that prize, it not restricted to sweaty builders and Fortnite pros alone – everyday gamers have a chance to compete and win! However, there are some prerequisites for players entering the heats.
Requirements to Enter the Mr Beast Fortnite Extreme Challenge
There are really only two requirements that Fortnite players need to tick off when entering the campaign:
To be eligible, you will need to enable two-factor authentication on your Fortnite account.
You will need to have reached level 15 before you can enter the challenge.
These requirements ensure that regular players who have invested their time into leveling up have first dibs at the prizes. No one can open a new account at the last minute and enter the competition, as the level requirement will prevent them from doing so. Seems fair, right?
Fortnite's History with Collabs
Fortnite has a long history of collaborations across the media space. The brand is more than a game, it has become a platform. They've been involved with multiple celebrities, TV shows, and brands over the years; all to bring various aspects of pop culture and other media under one banner.
Some of the biggest collabs to date have been with Marvel, DC, and Ariana Grande. They've also brought the magic of Star Wars, Bad Boys, John Wick, Predator, Halo, Lara Croft, Rocket League, Arcane, Cobra Kai, Stranger Things, WWE and so many more popular brands into their huddle. However big some of these partnerships may have been, nothing has rivaled the player value and outlay that Mr Beast has brought to the Fortnite empire. $1 million dollars is no small contribution by any means.
What More Can You Hope For?
This Mr Beast Fortnite collaboration is perfectly timed. Not only is it just before Christmas, but right at the start of a new Chapter in the game. There is a brand-new map, new weapons, and now a completely new type of challenge.
To kick off the festivities, Fortnite has released a new Mr Beast Fortnite skin. In fact, they've released two. There are various other Mr Beast accessories too, including an emote, pickaxes, wraps, back bling, and more in the item shop. These became available with the item shop update on Wednesday evening. They can be purchased using Fortnite's in-game currency – VBucks.
The two Mr Beast Fortnite skins introduced are designed in two very different styles. The Mr Beast6000 skin follows an anime slant, showcasing the iconic Beast mask and apparel. The standard Mr. Beast Fortnite skin follows the more standardized 3D Fortnite character styling. Skins and accessories can be sold individually or in bundles.
Long Legacy Expected
Fortnite carries on surprising its player base and its evolution and willingness to try new things may be just the recipe needed for lasting success way into the future. Who knows who they will rope in next, all you can guarantee is that it's bound to be big.