Inclusive Brands Like Feastables Can Save The Declining Chocolate Market In The US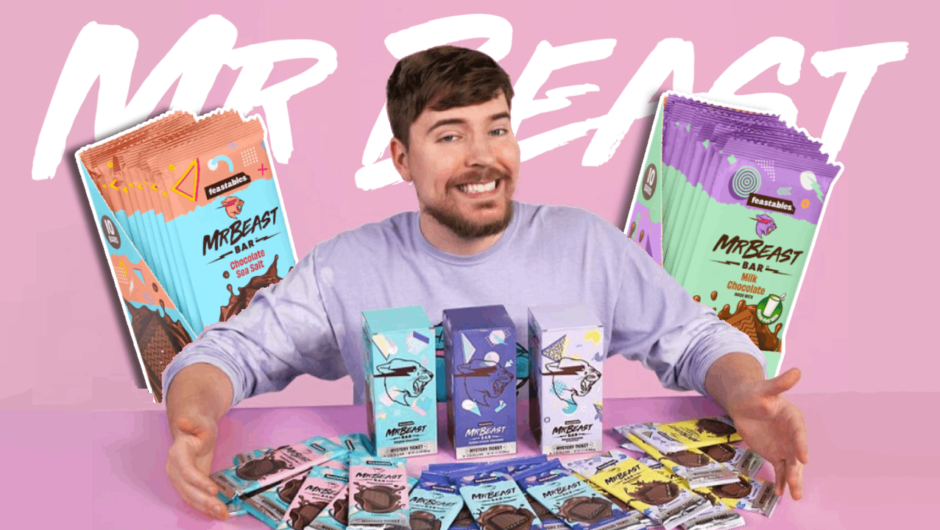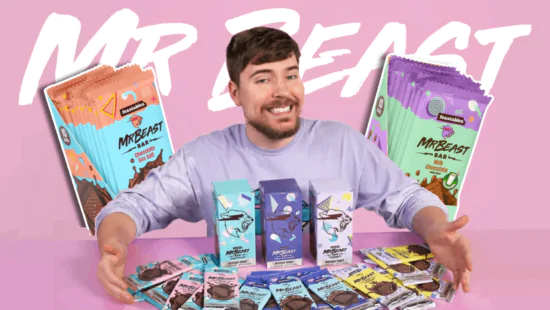 Who doesn't know MrBeast AKA Jimmy Donaldson? Dubbed the Santa of Youtube, the guy gives out money for free to friends and unsuspecting strangers in his videos. It's no secret that he is a shrewd businessman and knows how to capitalize on his ideas. In addition to his earnings from Adsense, sponsorships, and YouTube videos, he also regularly sells merchandise through his storefront. This year, he decided to go Willy Wonka on his superfans and introduced his very own MrBeast chocolate bars with a secret golden ticket! 
Here is MrBeast's launch video for Feastables:
Creating The Perfect Snack
"No other brand is creating quality snacks with a focus on fun at a mass scale, and I am excited for everyone to experience it," says Donaldson.
The dream to create quality plant-based and gluten-free snacking options led to the conception of Feastables, the MrBeast chocolate bars brand. Of course, he added his signature twist to it by gamifying the entire experience for consumers. There are regular sweepstakes, free giveaways, lifetime chocolate supply, and other digital experiences worth a whopping $1 Million involved. It is no surprise, then, that MrBeast's chocolate bar sales have touched $10 Million already. 
Feastables Is A Fan Favorite For A Reason
According to a recent report, the chocolate industry production in the USA has seen a decline of 2.2% in 2022. There are several factors affecting the chocolate industry. These include evolving consumer needs, a shift towards environment-friendly practices, increasing health consciousness, and a saturated market with barely any innovation in product offerings. However, ever since being stocked at Walmart, Feastables, the MrBeast chocolate bar brand, has been selling out constantly. It is safe to assume that Feastables has succeeded in providing something different to chocolate consumers in the USA.
MrBeasts Feastables was inspired by his own Crohn's disease, a condition he has battled his entire life. Crohn's made it difficult for him to indulge in regularly available snacks. Therefore, he innovated the chocolate bar to become inclusive for people like him, who wanted to enjoy the simple pleasures in life but couldn't. Currently, Feastables has a handful of different snacking options to choose from and more options are being added at regular intervals. The brand is also taking steps to minimize waste and stay green.
Feastables: MrBeasts Chocolate Bar Brand
The Ingredients 
MrBeast created his chocolate bars with four base ingredients including organic cocoa, sugar cane, and sunflower lecithin. His chocolate bars are gluten-free and vegan, except for the milk chocolate bar. The milk chocolate bar is made from grass-fed cow organic milk and responsibly sourced. All chocolates are GMO-free and USDA-certified. However, as of writing this article, MrBeast's chocolate bars are not kosher certified. The chocolate bars have a shelf life of 15-18 months depending on the chocolate flavor. This information can be found on individual chocolate packaging.  
The Flavors
MrBeast initially launched his chocolate bars in three flavors: Original Chocolate, Almond Chocolate, and Quinoa Crunch Chocolate. He later added Milk Chocolate and Sea Salt Chocolate flavors to his product lineup. Except for the Milk Chocolate bar, all the rest are made from dark chocolate with 55% cocoa. Consumer feedback has been exceptional, and the internet is raving about Mr. Beast's chocolate bars. 
The Packaging
The Feastables chocolate bars come in quirky colorful packaging. Donaldson and his team have put extra thought into the packaging of the chocolate bars to make them environmentally friendly. The bars are packaged using a special type of recyclable plastic provided by Terra Cycle. Consumers have the option to send their empty packaging back to Terra Cycle for recycling, making the chocolate experience waste free! The chocolate is delivered in recyclable cardboard boxes and may contain two different types of ice packs to keep it fresh. You can find information on how to dispose of the ice packs safely here.  
Where Can You Buy Mr. Beasts Chocolate Bars From?
Consumers have a few options for where to buy the Feastables chocolate bars from.
Buy from the Feastables Official Website
You can buy MrBeast Chocolate bars directly from the official website. Available as packs of 10 bars, you can purchase any flavor pack for $29.99. Buyers have the option to either buy individual flavor bars or chocolate bundles from the Feastables official e-shop. If you want a bargain on Mr. Beast's chocolate bar flavors, the variety pack contains six bars each of any three flavors plus freebies for $49.99.
MrBeast's Chocolate Bars Are Available At Walmart
For US residents, MrBeast's chocolate bars are available in Walmart stores for $2.48 each. Pickup and delivery options are available to buyers. To check if the chocolate bars are available in stock, simply google Mr. Beast Chocolate in Walmart near me.
Instant Delivery With Gopuff
Gopuff is the exclusive instant delivery partner of Feastables. At the time of writing this article, MrBeasts' chocolate bars were out of stock on Gopuff.
Let The Games Begin!
When Donaldson is behind something, it's supposed to be fun! Buyers of MrBeasts chocolate bars have the chance to win secret golden tickets in the form of a code. The code is hidden randomly in various bars prompting people to buy more of these chocolates. There are lots of instant-grab prizes that buyers can win. People have already started to buy thousands of these bars in an attempt to win some of these prizes. Buyers can win a Tesla, gaming computers, a lifetime chocolate supply from GoPuff, MrBeast merchandise, cash, and much more. 
The best prize to be won is undoubtedly MrBeast's chocolate factory! Lucky buyers will get a chance to compete for this factory through the golden ticket hidden in their chocolate bar code. You can learn about the experience of Dallin Lambert, the winner of the competition, here. Dallin chose to take a cash out of $500,000 instead of the chocolate factory. This means it could still be up for grabs in a future competition.