May the Odds Be Ever in Your Favor! Little-Known Secrets For How Online Gamblers Maximize Their Profits!
Categories:
Gaming
|
Published by:
Sean van der Merwe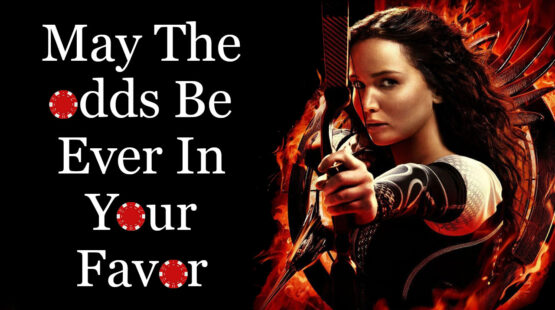 "May the odds be ever in your favor!" If you are an avid movie watcher or enjoy reading novels, then surely you recognize this well-known phrase quoted in the "Hunger Games" series. While the stakes were a lot higher for the children who were fighting for their lives in the story, any gambler playing against a stacked house edge would welcome the chance of increasing the odds in their own favor.
It is true that the house always wins over the long run. Even when hosting poker, the house makes a profit as they almost always rake the pot.
If you are looking to increase the odds in your favor and give the house a hard time, then here are several tried and tested ways of making the best of everything the iGaming industry has on offer for you:
1. Use Those Exclusive Promotions for All They are Worth
Bonuses and promotions are a big draw card for online casino and poker players for a good reason. In truth, the operator is offering you the chance to play with free credits. Sometimes, you must make a deposit to qualify for the credits, and other times you don't have to. Either way though, you are still able to muster more credits than you ordinarily would have.
While general bonuses, promotions, and leaderboards can offer you competitive rewards, joining a casino or poker room through an affiliate site will often give you added perks that you would not ordinarily get if you joined up directly. For instance, at PokCas, we offer various poker players that sign up at GGPoker and Natural8 the chance to partake in an exclusive leaderboard.
Another example would be our exclusive sign-up deals with MYB Casino and BigSpinCasino. If you sign up through the affiliate site, you can enjoy a much bigger bonus than the average player can. All these extra credits give you free play time. The more time you spend playing, the more chance you have of winning.
2. Make Use of Special Stream Deals Online
Like the exclusive bonuses and promotions you can grab on affiliate websites, there are ways to claim once-off deals if you watch streamers play online. Twitch is a popular platform for gambling content and some players even manage to wade through YouTube's tricky rules to bring you live stream entertainment there. Look out for drops on stream and use them to play at casinos or poker sites.
3. Sell Your Online Poker Action/Staking
Poker players who want to play in big tournaments but cannot afford it can become part of someone's "stable" and receive staking credits to play with. In plain English, it means that someone may be willing to sponsor you to play poker. There are various rules around how they get their money back which can be considered between you and them, but it's a great way to overcome the variance that poker brings. Just make sure that you find someone to stake you who knows about poker variance and the fact that they may have to wait to get paid.
With staking, you usually enjoy far less risk but can walk away with money for nothing if you go on a winning streak and land the right poker hands. Most staking contracts may include the need for you to make up the losses first, but these deals may still be well worth your while.
4. Maximize The Loyalty Program
The best online casinos provide their loyal players with various avenues of reaping rewards for their gameplay. Loyalty rewards programs and VIP schemes allow you to build up a certain level of credibility that opens up great perks.
Many operators will allow you to earn points for every wager you make. Those points can be accrued and then used to purchase bonuses and promotions. These, in turn, can help you maximize your time and effort at the casino or poker room.
5. Choose Your Games Wisely
The types of games you choose to play will have a massive effect on your chances of winning money. While slots are notorious for paying out massive jackpots to high rollers that are willing to remain persistent with the reel roles, these types of games can bankrupt the average player.
Those who are willing to be patient and build their bankroll steadily should look more to games that require a bit more skill and a lower house edge. Blackjack is a great place to start, and so is video poker. Even roulette can work for you if you opt to play the less risky outside bets. Placing bets on odds/evens or black/red can pay you off nicely over the course of an evening.
Good Luck!
We wish you all the best in taking advantage of the tips we've provided for you. Be sure to use them to your advantage. Good luck… and in keeping with our theme today – May the odds be ever in your favor.