Jason Statham Bumped His Net Worth Significantly Through His Role In 'Wrath Of Man' Movie
Categories:
Money
|
Published by:
Hifza Muhammad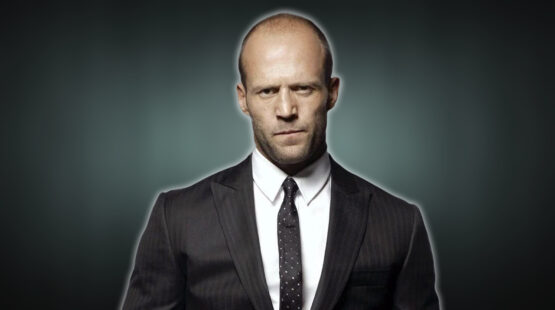 Jason Statham is a well-known British actor, producer, and martial artist. He is widely recognized for his action roles in blockbuster movies like Crank.
Starring in over 50 films, his role in the Transporter series catapulted his career. Recently, Guy Ritchie's Wrath of Man has contributed to Statham's net worth pushing it upwards to a staggering $90 million as of 2023.
Jason Statham's Net Worth
Increasing popularity, brand deals and film contracts have all contributed to Jason Statham's net worth, which currently stands at $90 million. With single movie earnings of up to $13 million, he is currently among Hollywood's highest-paid actors. Statham has earned his fortune in the film industry as an actor and producer. He has roles in movies like The Transporter Series and The Expendables. In The Fast and the Furious: Hobbs and Shaw, Statham co-starred alongside Dwayne Johson and Idris Elba.
Jason Statham's Various Endorsements And Brand Deals
Jason Statham has been involved in several endorsement deals throughout his career. With notable endorsements and deals under his belt, the actor has been the public face of numerous luxury brands.
In 2015, Statham signed a deal to be the face of LG Electronics' new line of OLED TVs. Statham also appeared in a 2015 Audi commercial, promoting their new Audi S8 luxury sedan. He has also been a brand ambassador for Hugo Boss's line of fragrances since 2017. In 2018, Jason Statham became an ambassador for the luxury watch brand Audemars Piguet. Since 2019, the actor has also been an ambassador for the luxury brand, Montblanc. Statham signed on and appeared in a commercial for LG Mobile's new G8 ThinQ smartphone in 2019. He also appeared in a commercial for the British luxury brand Dunhill in 2020, promoting their Icon fragrance. In 2021, Statham was named an ambassador for the luxury watch and jewelry brand Piaget.
Statham has appeared in several Super Bowl commercials. The Wix.com sponsored Superbowl ad campaign featuring Jason Statham and Gal Gadot went on to become the most watched pre-game ad of 2017. Statham also did a 2021 commercial for the mobile game, RAID: Shadow Legends. 
Jason Statham's Personal Car Collection
Statham's love for fast cars is quite evident in several of his movies and the driving sequences in them.
"I love to get behind the wheel and get competitive." – Jason Statham
His private collection includes an Aston Martin, a Ferrari, and an Audi car.
| Jason Statham Personal Car Collection | Price in USD |
| --- | --- |
| Aston Martin DBS Flyer | $3,05,000 |
| Ferrari F 12 Berlinetta | $3,27,000 |
| Audi S8 | $1,17,000 |
 Estate
Jason Statham owns multiple Properties in Beverly Hills and Sunset Strip. He recently sold a 3355 Square feet Malibu mansion for $18.5 million, turning a profit of around $9 million.
In an interview with Architectural Digest, he revealed that architecture and interior design motivate him. He is always searching for the next project and new places to renovate.
"There's just something really appealing about the symmetry and openness of things." – Jason Statham
Before Jason Statham Joined Hollywood
Jason Statham was born on July 26, 1967, in Derbyshire, England to parents Barry Statham and Eileen Yates. His father, Barry Statham, was a street vendor and lounge singer. His mother, Eileen Yates, worked as a dancer. Statham developed a love for diving and martial arts while growing up in a difficult part of London. Like his father, his interests lay in the entertainment industry. After a while, relocating to Great Yarmouth, Norfolk, he shifted his focus to Athletics. He played football in school before transitioning to diving.
In 1992, he competed in the World Diving Championships, finishing in 12th place. Statham was a member of Britain's diving team for twelve years. He was a part of Britain's national diving team at the 1990 Commonwealth Games in Auckland. At one of his diving competitions, a sports promotion agency noticed him. He subsequently became a model for French Connection. During this time, he still helped his father sell all sorts of things on the streets to keep afloat.
The actor has fathered two children with model Rosie Huntington-Whitely. The couple has been together since 2010.
Breaking Into Hollywood
Guy Ritchie found him through his modeling stint. This led to his castings in Lock, Stock, and Two Smoking Barrels (1998) and Snatch (2000). These roles were pivotal to putting him on Hollywood's road to success. His recent work in Wrath of Man (2021) has garnered praise from his fans. After a 16-year hiatus, the director and actor reunited to produce the action-packed movie. Wrath of Man is true to Ritchie's signature direction style.
Statham went on to perform in movies like The Transporter 1, 2, and 3 (2002-2008) as well as Crank (2006). He has since been part of the Fast and the Furious spin-off Hobbs and Shaw with Idris Elba, and The Expendables. Statham has also worked alongside veteran action movie icons Arnold Schwarzenegger and Sylvester Stallone.
His Ever-Stoic On-Screen Persona Doesn't Reflect His Kindness As A Person
Apart from being an actor, he is an active philanthropist. Jason Statham supports RNLI, IFAW, and UNICEF UK with donations and awareness-raising efforts. He has been very vocal about the prevention of animal cruelty and the conservation of wildlife.
The actor is very supportive of stunt artists, coordinators, and extras on the set. Statham believes that they work the hardest and get the least amount of recognition.
Jason Statham's athlete-to-action-packed movie star journey is a tale of tenacity and hard work. His performances have ensured that his likeability and his net worth will maintain a growing trend for years to come.