The $20 Million Offer from Madonna to Make Her Pregnant Would Have Been A Big Boost to Dennis Rodman's Net Worth
Categories:
Money
|
Published by:
Sean van der Merwe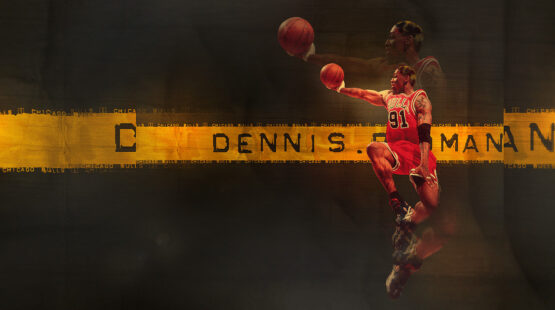 Basketball legend and hall of famer, Dennis Rodman, was a huge bad-boy icon in the 1990s. He was known for his facial piercings, dark shades, and brightly colored hair. In fact, Dennis Rodman's hair changed shades numerous times over his career, and it was one of the simplest ways to identify him on the basketball court. But beneath that rough exterior was a first-rate basketballer.
Dennis Rodman's Net Worth Could Have Been $20 Million Stronger
Even though he earned far more than $40 million over his sporting career, Dennis Rodman's net worth is $1+ million nowadays. Perhaps, making Madonna pregnant would have changed his financial future for good and kept him in eight figures.
In an interview on 105.1 FM's "The Breakfast Club," Rodman explained that Madonna once offered him $20 million dollars to get her pregnant. While he didn't manage to get the job done, he does recall a funny story about a call she made to him while he was on the casino floor playing dice in Las Vegas.
He recalls that the pit boss let him know that Madonna was on the phone. Upon answering the call, Madonna informed him that she was ovulating. Without skipping a beat, Rodman told the boss to hold the table for him for a few hours. He then made his way to the airport, where Madonna had a private jet waiting for him, and he flew straight to New York. After completing his "business" with her, he flew right back to Vegas and picked up his high-rolling hijinks at the dice table again. Watch the interview below:
Who is Dennis Rodman?
Dennis Keith Rodman was born on the 13th of May 1961 and is the youngest child of 29 kids (previously said to be 47 children) – all from his father's various relationships. But he only grew up with two sisters.
Rodman had a rough upbringing. His dad left them to settle in the Philippines early in his life, which means he grew up without a father. Despite the devices he could have fallen into as a youth, he maintained a healthy outlook on life, and trained in the gym rather than resorting to gangs and drug dealing. However, the hardships of life certainly came out in his young adult persona. See the table below for some key aspects of who Dennis is.
| Dennis Rodman | Details |
| --- | --- |
| Net Worth | $1+ Million |
| Height   | 6ft 7 inches (2,01 m) |
| Weight | 220 pounds (100kg) |
| Age (2023) | 62 years old |
| Wives    | Michelle Moyer, Annie Bakes, Carmen Electra, Michelle Moyer |
Dennis Rodman earned decent money for the era, raking in multiple millions during the height of his career.           We have some of his earnings laid out for you in the table below:
| Dennis Rodman's Earnings | Total: $27,031,176 |
| --- | --- |
| 1986-87 | $75,000 |
| 1987-88 | $160,000 |
| 1990-91 | $880,000 |
| 1991-92 | $1,075,000 |
| 1992-93 | $2,350,000 |
| 1993-94 | $2,450,000 |
| 1994-95 | $2,500,000 |
| 1995-96 | $2,500,000 |
| 1996-97               | $9,000,000 |
| 1997-98 | $4,600,000 |
| 1997-98 | $1,000,000 |
| 1999-00 | $441,176 |
The Bad Boy
Dennis was known for his rough edge. On the court, it was not uncommon for him to land in some sort of beef with the opposing team. Despite these antics, his biography on the NBA website refers to him as "arguably the best rebounding forward in NBA history".
Off the court, he led a misunderstood life. He's been involved with multiple women (including Madonna) and has been married several times. He is also known for dressing in drag, which has drawn people to question his sexuality. Rodman is adamant that while he enjoys dressing in women's clothing and attending gay parties, he is straight.
Even the NBA started to look at him in dismay for some of his more questionable actions off the court. However, Rodman's response is plain and simple:
"The NBA's chosen ones think I'm setting a bad example? I think they need to look around and stop taking themselves so seriously."
The Pro-Baller
Rodman, known as "The Worm" on the court, played for numerous NBA teams, including the Detroit Pistons, San Antonio Spurs, Chicago Bulls, Los Angeles Lakers, and the Dallas Mavericks. Of these, his most famous stint was certainly his time with the Chicago Bulls, where he led the line alongside Michael Jordan. They won multiple championships together. As such, this legend was inducted into the Naismith Memorial Basketball Hall of Fame in 2011. Dennis Rodman was named the NBA Defensive Player of the Year in 1989, 1990, and 1991. He also made the All-Star Team in 1990 and 1992. Here are some of the best moments of Rodman on the court.
How Dennis Rodman Made His Net Worth
As a nineties sporting icon, Dennis earned well for his craft. The net worth of Dennis Rodman was once an estimated $20+ million, which was earned mainly from basketball. However, he always had an affinity for pro wrestling (alongside Hulk Hogan) and acting – both of which added a meaningful income stream to his portfolio. One of his best acting gigs was alongside the then-popular, Jean-Claude van Damme, in the movie "Double Team."
Aside from all the on-screen action, Dennis Rodman managed to keep his net worth hovering above a million through book sales. That's right, the icon released 7 different books over the span of his career. They are entitled:
Rebound: The Dennis Rodman Story
Bad as I Wanna Be
Walk on the Wild Side
Plus Méchant, Tu Meurs
I Should be Dead by Now
Dennis the Wild Bull
Words from the Worm: An Unauthorized Trip Through the Mind of Dennis Rodman
The Luxury Life of Dennis Rodman
Heavy spending and luxury living were most certainly a part of Rodman's life as an affluent player, but his purchases have not had a positive result on the Dennis Rodman net worth portfolio. While his car collection is not as big as it could be, he has his hands on a few classics. These include a 1996 Porche 993TT, a 1959 Cadillac Drop Top, a Hummer, and a Golden Lamborghini Gallardo (2004) branded with his face.
It seems the airbrushed hummer went up for sale, but it's unsure whether he managed to sell it.
Still Above Water
Dennis Rodman is the perfect example of a legend who spent more money than he should have. Numerous sports stars head down that road and struggle to keep up with their lifestyles once they retire from the sport. This stands in stark contrast to Shaq and Michael Jordan who are both super rich because they used their wealth to invest properly.
Nevertheless, it seems that Rodman is invested in various companies and has managed to stay afloat and avoid falling victim to bankruptcy.