Canadian Psychologist, Jordan Peterson, Boasts $8 Million in Net Worth Despite His Divided Popularity
Categories:
Money
|
Published by:
Hifza Muhammad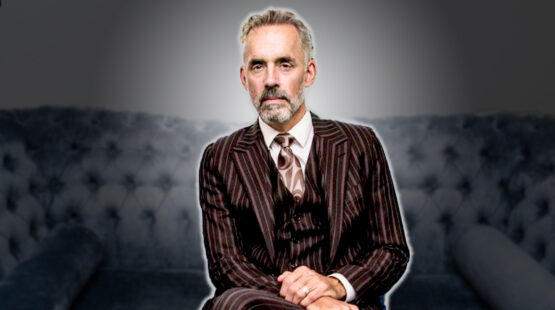 Dr. Jordan Bernt Peterson is a Canadian psychologist and professor, who has gained popularity for his views on psychology, political ideology, and religion. His critique on political correctness and social reforms, mainly about gender identities, has sparked quite a few controversies across the western world, where a great divide has been forming.
Jordan Peterson became popular for his views on what constitutes high-value men, a topic he extensively talks about.
Jordan Peterson's Net Worth 
Dr. Jordan Peterson's estimated net worth, as of 2023, is $8 million. His regular source of income is through his consulting firm/clinical practice, where he claims to earn around $200,000 monthly. He has earned over $4 million through psychology sessions with celebrities and high-profile clients over the past decade. He has written several books, including 'Maps of Meaning: The Architecture of Belief' (1999) and '12 Rules for Life: An Antidote to Chaos' (2018), which was a best-seller and has been translated into many languages. Around 5 million books have been sold. Although the share per sale he receives is not public, it is safe to assume that earning a dollar per sale would bring in a minimum of $5 million (before tax) from book sales alone.
Peterson is also a popular speaker and has given numerous lectures and interviews worldwide. He claims to get around $35,000 per speaking engagement. Ticket prices are between $120 and $500, depending on the venue. Jordan Peterson also has a website that sells his books and merchandise.
He also streams a bi-weekly podcast regarding psychology, politics, history, religion, social issues, and global affairs. His website provides tours of his books as well as online exercises and paid courses. One of those courses is called the 'Self Authoring Suite' which is a therapy program for writers.
He makes money through his YouTube channel, which he started in 2013 and since has evolved to garner over 6.4 million subscribers. Peterson had a Patreon account, where he claimed to be making a monthly income of $80,000, before he deleted it at the start of 2019. Some claim that this was due to Patreon's banning of "controversial conservatives" for the content they post on other streaming or social media websites, despite them saying that they don't monitor activities away from Patreon. Other speakers, like Sam Harris, have also been seen leaving the platform.
He has also been featured in several documentary films and television programs, like 'Big Ideas' in 2003/2006, a 13-part lecture based on his book 'Maps of Meaning' and has appeared as a panelist and an essayist on TVOntario's 'The Agenda' since 2011.
Jordan Peterson's Investments
Jordan Peterson owns a 1,000-square-foot property on Olive Avenue, Toronto that has 2 Bedrooms and 2 Bathrooms. His home is modest compared to people with similar net worths as him.
It is not known what specific assets Dr. Peterson may own, such as real estate or investments. However, given his estimated net worth, it is likely that he has a mix of liquid and non-liquid assets that are helping support him financially and providing security.
Who is Dr. Jordan Peterson? 
Dr. Jordan B Peterson was born in 1962 in Alberta, Canada to a librarian and a teacher, which naturally inclined him towards reading from an early age. He got his degree in political science from the University of Alberta, but psychology piqued his interest and he traveled to Europe to learn about the origins of 20th-century Europe as well as the cold war. In 1984 he earned another degree in psychology and went on to do a Ph.D. from McGill University in Montreal. 
Peterson taught at the University of Harvard (1993-1998) and mentored students on the psychological effects of substance abuse. To date, he has written over 100 academic papers.
Personal Life
Jordan Peterson is married to Tammy Roberts and they have a daughter, Mikhaila, and a son, Julian. They live in their home in Toronto, Canada. In 2016, Dr. Peterson suffered from an autoimmune reaction to food after which he went on a strict diet of meat and vegetables prepared and promoted by his daughter who is a Nutrition Influencer. He has also suffered from severe depression, Psoriasis, and Uveitis.
Social Media Sensation
Jordan Peterson is a highly polarizing figure who has attracted both support and criticism for his views on a variety of political, cultural, and social issues. Despite the controversy surrounding him, he continues to be a popular speaker and commentator, and his ideas have influenced a significant number of people around the world.
He has been credited with popularizing the idea of personal responsibility, and many people have been inspired by his message to take control of their lives and make positive changes. He has been particularly popular among young men, who have found his message of self-improvement and self-reliance to be empowering.
Critics have accused him of promoting misogyny, transphobia, and white supremacy, and many have challenged the validity of his research and ideas. His tweets against forced social norms including the use of gender pronouns and acceptance of forced ideologies have had Universities withdrawing fellowships previously offered to him while the college of psychologists of Ontario has advised the doctor to undergo media training programs as well as threats revocation of his clinical license.
He was recently suspended from Twitter, due to his comments regarding actor Elliot Page's gender reassignment surgery. Peterson has remained adamant about his stance. On the other hand, his opposition to compelled speech has led many to see him as a defender of free speech.