Queen Elizabeth II Dies and Her Vast Net Worth Must Be Distributed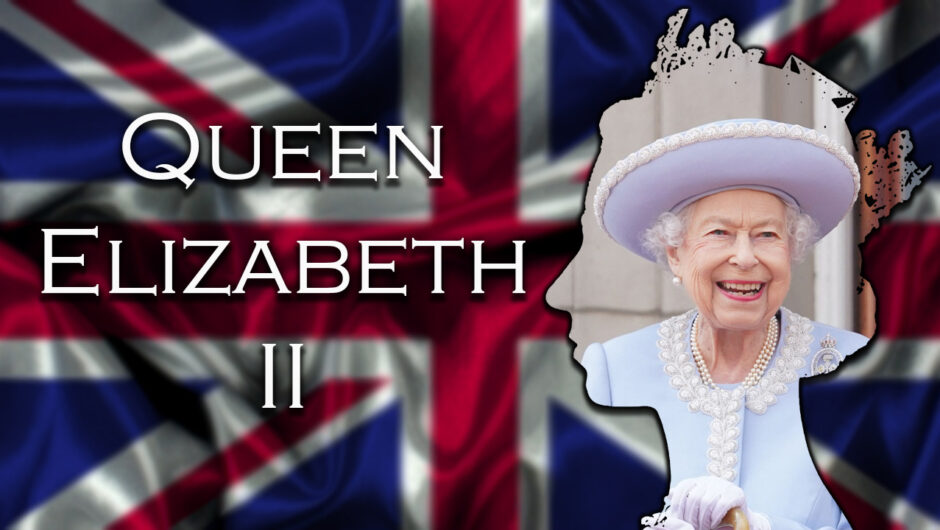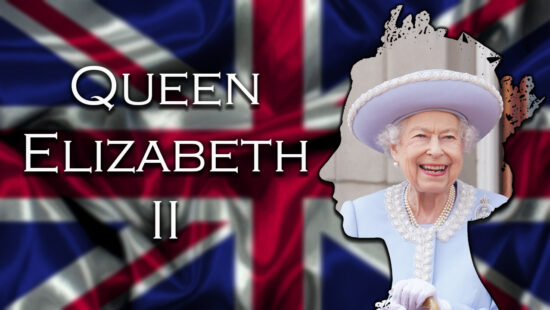 Queen Elizabeth II of Great Britain passed away on Thursday the 8th of September 2022 at the age of 96 while she was at her home, Balmoral Castle, in Scotland. She served as the longest reigning monarch in history, with a total of 70 years and 214 days on the throne as the head of state.
Queen Elizabeth II's net worth is estimated to have been in the region of $500 million (£430 million) in personal assets. These will need to be distributed to her heirs in the forthcoming weeks and months that lie ahead.
But there is more than just her personal property and estate at stake. She was the head of a $28 billion (£24.1 billion) empire called Monarchy PLC. While she did not personally own it, it belongs to the crown and the royal family, over which she presided.
To Whom Does Queen Elizabeth II's Net Worth Fortune Go?
As the queen's eldest son, Prince Charles was always next in line to reign. As expected, he acceded to the throne right at the moment of his mother's death.  He is now officially King Charles III and is the new reigning monarch over the United Kingdom and 14 other Commonwealth realms.
He did not only inherit a golden crown, a royal treasury, and palatial living quarters, though. As the heir, he is in place to inherit most of Queen Elizabeth II's net worth fortune.
Queen Elizabeth's $500 million fortune has been accumulated over 70 years of reign. Two big contributors to that mammoth sum are her fully paid-for private homes. These include:
🔸Balmoral Castle – Worth an estimated $140 million
🔸Sandringham House – Worth an estimated $65 million
Aside from these huge mansions, Queen Elizabeth owned scores of expensive artwork, investments, and liquid capital. She also inherited around $70 million from her mother when she died back in 2002. Some of the assets left to her included investments, paintings, a rare stamp collection, fine China, and thoroughbred horses to name a few things.
Queen Elizabeth II's Other Entities
It's not only private property that is now transferred to the oversight of the new King. Queen Elizabeth II was in charge of various estates and corporations worth billions of dollars/pounds. These included:
🔸The Crown Estate: A collection of sovereign public estates in England under the crown worth $19.5 billion.
🔹The Scottish Crown Estate: A collection of sovereign public estates in Scotland under the crown worth $592 million.
🔸Buckingham Palace: Primary household of the reigning monarch worth $4.9 billion. It is the world's most expensive piece of real estate.
🔹Kensington Palace: Another royal household in London worth $630 million
🔸Windsor Castle: A palatial royal residence in the English countryside in Berkshire. It's worth $570 million.
🔹The Duchy of Cornwall: A private estate worth $1.3 billion.
🔸The Duchy of Lancaster: A private estate worth $748 million.
It is important to note that the above entities were never part of Queen Elizabeth II's direct net worth but were simply under her charge as the reigning monarch. These estates will now be placed under the governance of King Charles III and then again under his successor in the future.
How the Queen Managed to Earn such a Large Net Worth
Now you may be wondering how Queen Elizabeth II managed to collect such a staggering net worth when not all of what was constituted as "hers" truly was hers. Yes, it fell under the reign of the queen and much of it belongs to the royal household, but it cannot ever be sold. Instead, it simply adds to the economy of the United Kingdom.
But the Queen did work, and she did receive funds from various income streams. Here are some of the ways she made money.
1. Monarchy PLC
Also referred to as the "Royal Firm", Monarchy PLC is made up of senior members of the royal household. The queen headed the firm which is valued at $28 billion. The Firm's organizational chart dates back 1,000 years.
The Windsors do not take personal profits from the company, but rather use it as a source of income to feed into the British economy. Its biggest income comes from tourism, though the Monarchy seems to have a share in multiple other industries, too.
2. The Privy Purse
The Privy Purse is a trust that holds a portfolio of properties and assets that date back 700 years. It provides income to the monarchy from the Duchy of Lancaster. The net assets under the control of the duchy equal a sum of around $628.8 million, with a net surplus of $24 million. While the Queen was not paid from the assets directly, the surplus of $24 million went directly to her.
3. Inheritance
As earlier noted in this article, Queen Elizabeth II inherited $81 million in assets from her mother when she died in 2002. As a royal, she receives a tax break on inheritance taxes which are usually levied at 40% by the revenue services. This tax clause was agreed to by the British PM in 1993 to maintain the stability of the royal family's wealth.
So, while Queen Elizabeth II was rich enough prior to 2002, her mum's inheritance provided notable growth to her private net worth figure.
4. Sovereign Grant
The Queen used to receive income through taxpayer funds which were paid annually to the royal family for the upkeep of the monarchy. The grant equated to around $86 million in 2021-2022. The rate is set at 15 percent of the profits earned from the Crown Estate. King Charles III shall also receive such a subsidy from the government going forward.
The Status of the Queen
While Queen Elizabeth was not the richest person in the world, by a long shot, she certainly was a powerful and respected monarch. She, and her family, are certainly the most well-known royals in the world. In her wake, she leaves not only her wealth and net worth behind, but big shoes to fill.
Ascending the throne at 73 years of age may not give Charles a very long reign in England, but perhaps her legacy will be enough to ring in the ears of Prince William who will succeed his father in only a few short decades if "God Saves the King".