How to Play the Lottery and Improve Your Chances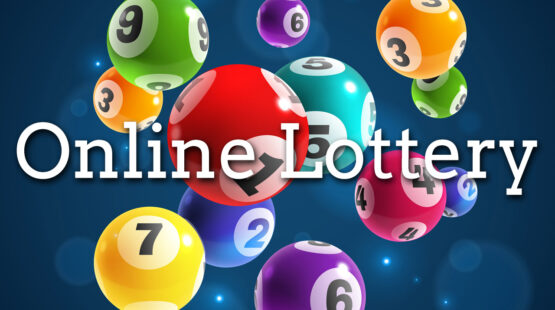 The lottery is one of the oldest forms of gambling out there. There are traces of it in the history annuls that stretch back to ancient China. It never really lost its appeal, it has only changed in form over the centuries. Today, you can sit at home and buy your tickets online if you like. This way, you needn't miss out on a single jackpot draw.
In this guide, we will address some of the more frequently asked questions about playing the online lottery. You will be able to read through our mini-reviews of the most popular lotto brands so you can choose a vendor to play at. You will also be able to gain helpful tips to aid you in your pursuit of winning the lottery.
The Lottery – A Brief History
The very first recorded evidence of the lottery dates back to between 205 BC and 187 BC in China. It is believed that the Han Dynasty introduced Keno (a form of lottery) as a way to generate revenues for the government. Much of the funding went towards building major projects like the Great Wall and other architectural marvels.
The lottery also found its way to Europe during the Roman Empire era. Initially, it was used for amusement at high-end dinner parties. However, Caesar Augustus eventually implemented the public sale of tickets to generate revenues to repair the city of Rome.
The lottery survived Medieval history and became prominent in both France and England between the 16th and 19th Centuries. Of course, the pursuit of how to win the lottery has been an age-old quest.
Lottery in the USA
Eventually, the lottery made its way to the United States in 1612, thanks to the English colonists. In fact, King James the 1st granted the Virginia Company of London the authority to raise money through lotteries to establish a settlement in Jamestown, Virginia. This was the very first permanent British colony in America.
It's been recorded that more than 200 lotteries were sanctioned in the mid-18th Century to aid in both private and public ventures. It had a big part to play in the development of churches, colleges, bridges, roads, and more.
Of course, prohibition in America (in the late 1800s) placed a major strain on gambling across the country. As a result, many lotteries closed. But if you observe the history of the country into the early to mid-1900s, you'll notice that individual states passed laws to bring the lottery back to their regions.
Later on, multi-state lottos were formed, like Powerball and Mega Millions. Here, players in many (but not all) of the states can play for bigger national jackpots and prize pools. The only states in the US without the lotto are Alabama, Alaska, Hawaii, Nevada, and Utah.
Today, players from around the world can play the biggest lotteries on the globe thanks to international online lottery operators. If you want to learn how to win the lottery in the USA, stay tuned.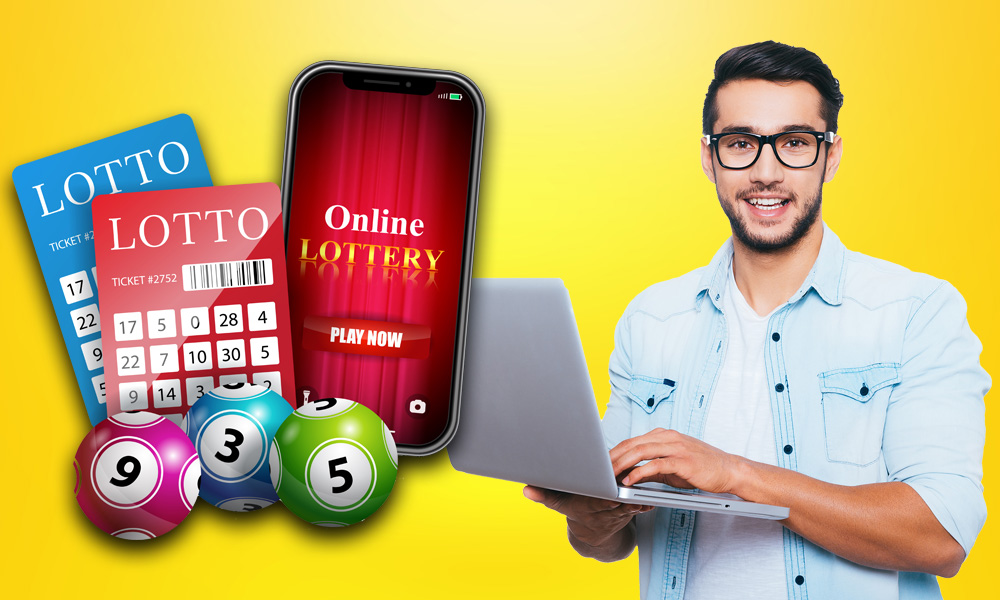 What is Online Lottery?
Before you learn how to win the lottery online, you'll probably need a better understanding of how it all works.
The lottery is a number selection game. On draw day, the lottery company will draw a random string of winning numbers from a machine (the number of digits varies in form from one lottery to the next). Prior to the draw, you can purchase tickets and choose digits of your own, with the aim of trying to guess the winning number. Those who can match all the digits correctly will win a jackpot. If there are multiple winners, each winner will split the pot equally.
Most lottery games will also offer consolation prizes as well. Of course, the fewer numbers you match, the lower the prize pool. Players can often win cash with matches of three digits or more.
Because the player numbers for international lotteries are so high, the jackpot prizes always range into the millions of Euros/Dollars. Bigger draws like MegaMillions and US Powerball even showcase hundreds of millions in winnings if you match all the numbers.
When playing at some third-party lottery sites, like Lottoland, the game dynamics change a bit. Instead of entering and playing the official draws, you bet on the outcome of the draw, instead. That way, your winnings come directly from the lottery operator and not from the lottery itself.
How to Play Online Lottery: Getting Started
There are a few things that you will need to do to get started prior to playing the game. These are the vital first steps to take in the process of how to win the lottery.
Be sure to register an account with a reputable online lottery vendor. Carry on reading for our top list of candidates.
Verify your account. You will need to verify your address and identity by sending the vendor proof of identification and a utility bill.
Link an accepted payment method. Playing online will require that you make a deposit via a supported payment method. This could include a bank card, wire transfer, e-wallet, or payment voucher. Payment solutions will vary from operator to operator.
Claim your bonus. Most lottery sites offer players special bonuses and promotions when they sign-up for the first time. Be sure to make good use of these when you are starting off. This way, you can explore the site and try it out with bonus credits.
Once you have an active profile, you can purchase your tickets and select your numbers. If you win, your cash prize will be credited to your account where you will be able to withdraw the winnings.
Where to Play the Lottery Online?
In order to play legally, you'll need to register an account with an approved, licensed lottery operator. If you do not get this step right, it won't matter if you know how to win the lottery, because your winnings will be void.
By using a reputable site, you can guarantee that you will receive your prizes if you win. We know that choosing a reputable operator can be a little daunting. As such, we've provided you with a tried and tested list of lottery sites below. Read through our mini overview of each operator to make your selection.
1.  The Lotter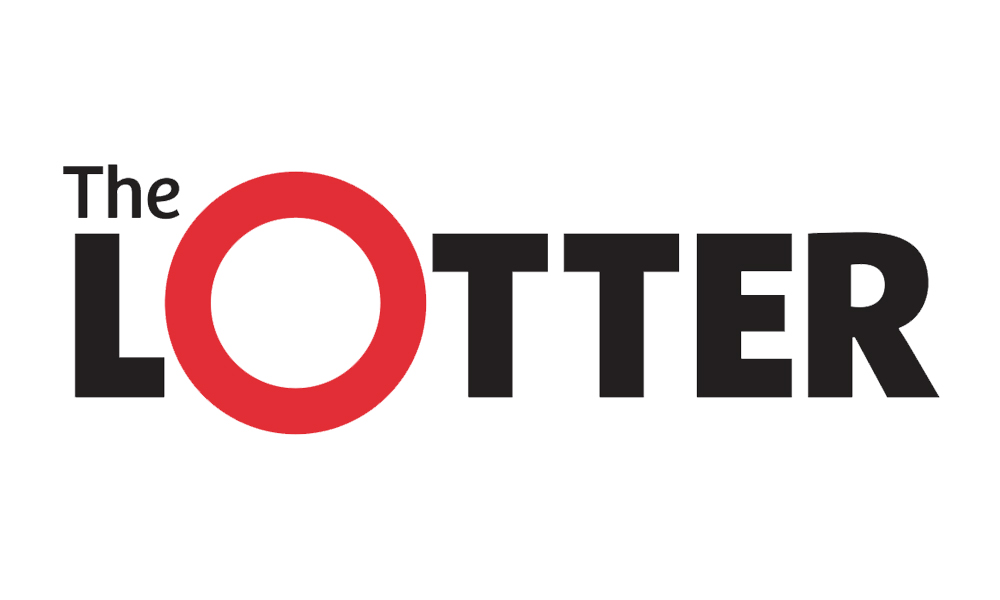 The Lotter is a dedicated lottery platform that allows you to play the biggest lottery draws on the planet with official tickets. It is licensed and regulated by the Malta Gaming Authority, which is one of the foremost names in gaming oversight in the world. This ensures that you can enjoy legitimately safe gaming options once you sign-up using this The Lotter link.
Enjoy the platform in 13 languages right from your mobile or desktop device. For seamless gaming, we advise you to download the Android or iOS app for your phone. This enhances the ticket selection and interaction on the smaller device for a smooth and hassle-free user experience.
Unlike at other Lottery sites, The Lotter affords you the chance to play the official game. When you buy your ticket, one of their agents will purchase your ticket for you from an authorized dealer. If it wins, you will be paid out accordingly.
Promotional Offers
The Lotter offers several special promotional offers to its players. These include:
Free Subscription: Here, you will never miss a draw. You also get every 7th draw free and earn up to 25 VIP points instantly.
10% Discount on Loteria Nacional EXTRA when you purchase 2 or more shares in the raffle.
Multi-Draw Discounts: Receive up to 25% off when playing between 5 to 52 draws.
VIP Club: Earn VIP points every time you play. These can be converted to prizes and credits in the future.
Using discounts and promotions is a defining step in your journey to learning how to win the lottery. It helps reduce losses and allows you to purchase more tickets, thereby increasing your odds.
Payment Options
As an international lottery site, there is a long list of 12 payment solutions available for you to use. Explore the table below for a list of the banking methods.
Lotteries on Offer
You can literally purchase lottery tickets from across the globe. There are currently 60 different lotto draws on their books from various countries. Some of the more notable lotteries include the US Powerball, MegaMillions, Australian Powerball, EuroJackpot, EuroMillions, Baloto, SuperLotto, and many, many more.
Excluded Countries
The Lotter will accept players from most countries around the world. Below is an excerpt from their terms and conditions page on some of the prohibited regions:
USA, Israel, Canada, Iran, North Korea or any country which prohibits the provision of services such as the Services ("Prohibited Jurisdictions"), or (v) any person listed on the list of designations of the European Union, the United Nations National Security Council or the Maltese Sanctions Monitoring Board, then you are prohibited from registering an Account and participating or continuing to participate in any Services
2.  PlayHugeLottos.com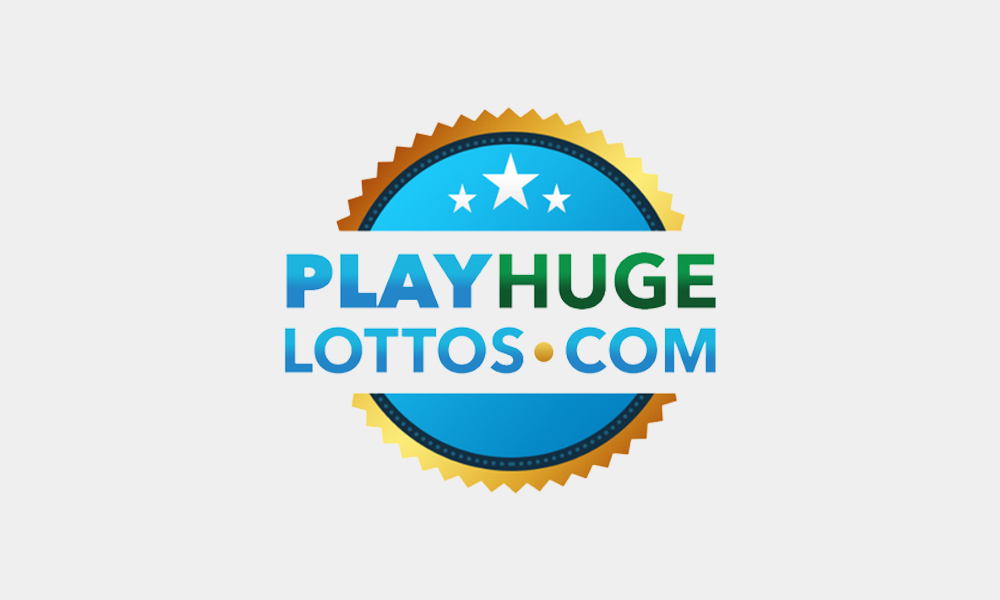 With over 1 million worldwide players, this platform is one of the biggest lottery sites on the planet. It offers the chance for players to play in 9 languages and claim winnings from more than 8 international lotteries and 11 European draws. You can sign up speedily with this PlayHugeLottos link.
The site operates from Cyprus using a Curacao eGaming license. You can buy lottery tickets, play live casino games, slots, keno, scratch cards, and other instant win games, too. With over 20 years (since 1998) of experience in the industry, you can be assured of your safety every step of the way.
Promotional Offers
PlayHugeLottos offers several promotions for new and existing players. The primary one is the newcomer's bonus. Here, you can grab a 50% First Deposit Bonus up to $200. There are no playthrough requirements. Simply claim your bonus within 30 days of registering by placing a qualifying deposit.
Payment Options
You can make your deposit and withdrawal from almost any country in the world. As such, there are plenty of banking methods available. Explore the contents of the table below for the most popular solutions on offer:
Lotteries on Offer
There are close to 20 individual lottery draws available from various countries around the world. You can play all of your international favourites, like MegaMillions, Mega Sena, Oz Lotto, Oz Powerball, US Powerball, Cash4Life, Powerball Plus, MegaMillions Max, and more.
Excluded Countries
PlayHugeLottos does not accept players from the United States or any other regions where it is expressly forbidden to partake in online lottery games. Be sure to find out the laws in your country before signing up.
3.  Lottoland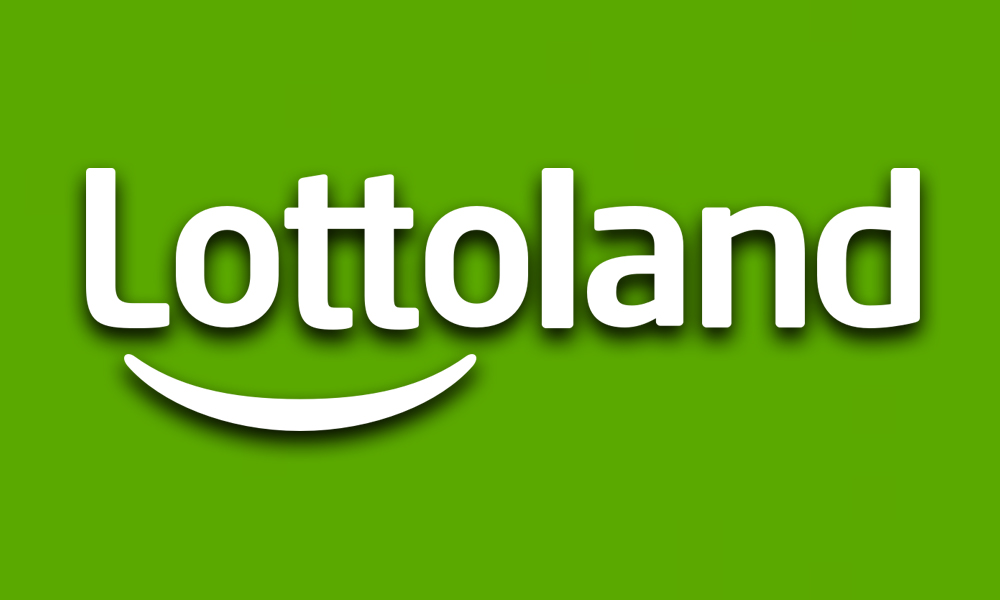 Lottoland is a popular lottery website licensed by the Government of Gibraltar and the Malta Gaming Authority. The busy site may be more difficult to navigate from your desktop than others on our listing, but it offers so much. That's why it won the EGR Lottery Operator of the Year Award in 2019.
Not only can you purchase tickets for some of the best draws around the globe, but you can play both live and virtual casino games, place sports bets, buy scratch cards, and more. It makes it one of the most comprehensive gambling sites in this segment. For the most enhanced experience on mobile, we advise that you download either the Android or iOS app for your device. It makes the site operations far simpler on the small screen.
Please note that you do not partake in the official lottery draws with Lottoland. Instead, you place wagers on the draw outcomes. As such, all winnings come from Lottoland. You can sign up using this Lottoland link.
Bonus Offer
While there are regular discounts and promotions on offer at Lottoland, the most notable at the moment is the 3 for 1 on EuroMillions Welcome Offer. If you join Lottoland, you can triple your chances of winning with 3 bets for the price of only one. That is one ticket price at €3.
Payment Options
There are numerous payment options available to Lottoland users. See the table below for more information on the most popular solutions accepted:
Lotteries on Offer
There are currently 30 lotteries to partake in on the site. Not only can you bet on tons of European lotteries like the Swiss, Irish, and German Lottos, but can enjoy some of the best international draws. These include MegaMillions, Powerball, EuroMillons, El Nino, and EuroJackpot.
Tips on How to Win the Lottery
Lottery draw outcomes are completely random. As such there are no hard-fast rules to gaining an edge in each draw. Anyone who says they have a formula for how to win the lottery is lying. However, there are certain practices that our team of experts advises that you follow when playing the lottery to maximise your chances of winning something over the long run.
1. Pick numbers and stick with them
Once you have settled on a few number combinations, try sticking with them. The law of averages dictates that they should come up eventually. Each time you change your numbers, you interrupt the average. Of course, this is never full proof and we cannot guarantee that this will win you anything.
2. Play more often
As the old adage goes, "you have to be in it to win it." You don't stand a good chance of winning a lottery if you hardly play it. The more you play, the higher your chances of success. Of course, your stats also increase when you play more than one combo per draw.
3. Avoid Picking the Previous Winning Numbers
While previous winning numbers were lucky for someone, the chances are not good that they'll be lucky again. Statistically speaking, it's very rare for the same numbers to come in on two jackpots.
4. How to win the lottery with Syndicates
One of the best tips we can give you for how to win the lottery is to join a syndicate. It increases your odds of winning something from the draw. Many of the best online lottery sites will allow you to join syndicates.
A syndicate is a group of players who buy tickets together. If any of the numbers come in, every person in the syndicate will get a proportional prize from the total. You will be surprised at how quickly the wins can add up.
5. Spread the Numbers
Most winning lottery numbers are comprised of numbers from across the grid. It's very rare that all the numbers are either high or low. As such, our advice for how to win the lottery would include that you be sure to pick numbers from across the board to formulate your combination.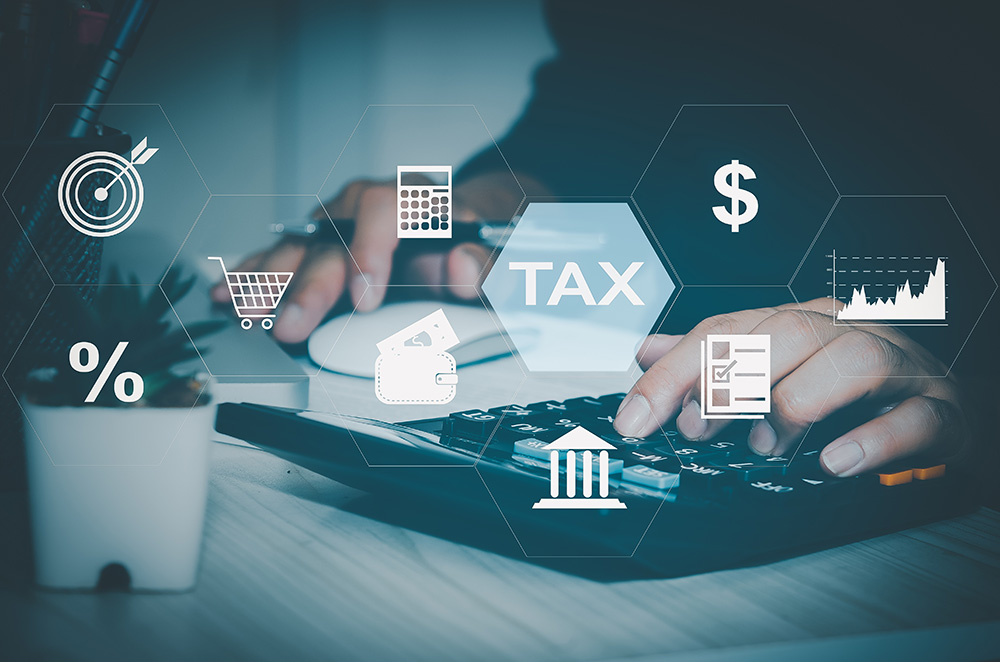 Now that You've Won, What About Taxes?
When it comes to paying taxes, we wish that we could paint every player with the same brush. However, there are a few variables to consider when winning lottery prizes.
1. The country hosting the draw
If you are playing at a site that allows you to partake of the official draw, you may be liable to pay taxes on the money you win. You will need to find out if the winnings are pre-taxed or not.
In the USA, you will need to pay taxes to the state where the ticket was bought. In some cases, you may have to pay a percentage on a federal level to the IRS too. This may be deducted automatically from your winnings before it is paid out to you.
2. Betting on the draw (some operators)
Some of lottery providers do not offer the luxury of playing the official draw. Instead, you bet on the outcome of the draw. In this instance, you will not be liable for taxes on the operator's end.
3. Your country of residence
You will need to familiarise yourself with the tax laws on gambling in your country. If you are liable for taxes on winnings, you will have to declare all prizes won from betting on draws. However, if you have already paid tax in the US or the hosting country, you may not have to pay double duties in your country of residence. But we cannot stress enough how important it is to find out the laws in your own region.
Thankfully, there are countries around the world where gambling winnings are not taxed. This includes (but is not limited to) the United Kingdom, Liechtenstein, Australia, Finland, Canada, Italy, Ireland, New Zealand, Germany, South Africa, and Malta.
Other Lottery Games
If you like number games, there are plenty of other Lotto-like games to enjoy playing at online casinos. Be sure to select a casino operator that offers either:
Keno
Keno is a similar game to the lottery, but it's played for lower stakes. Depending on the game, you can usually pick between 2 and 10 numbers from a grid of 80 possible options. Each additional number you choose will alter your payout. The more numbers you choose the more matches you will need to make to be in the money seats. It's an exciting game for those who like to play multiple games in a single sitting.
Bingo
Like with the lotto, winning bingo numbers are drawn randomly. However, instead of choosing numbers, you buy bingo cards. If you match numbers across the card, you stand to win prizes.
Virtual Scratch Cards
You can purchase virtual scratch cards online. Instead of matching number combinations, you must land three or more of a specific dollar value or symbol on the scratchpad to win rewards.
Conclusion
Playing the lottery can turn your dreams into reality overnight. Aside from the grand jackpot prize, there are usually some decent consolations for matching fewer numbers in the sequence. Be sure to use the helpful tips for how to win the lottery in this guide for the best chance of rewards.
Finally, only play at the licensed sites that we recommend here. This way you can guarantee your safety each time you load up. Each operator offers legitimately licensed services to its customers with years of experience backing them up.