How a Struggling Single Mother Turned to Bestselling Author; J.K. Rowling has Accumulated More Than a Billion in Net Worth
Categories:
Money
|
Published by:
Hifza Muhammad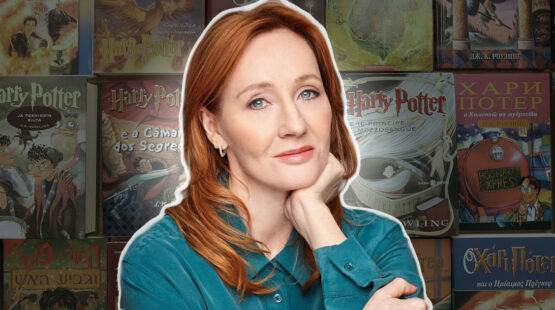 J.K. Rowling is a British author, philanthropist, and film producer best known for her Harry Potter series of fantasy novels. The series has been named one of Time Magazine's 100 most influential novels. She has a net worth of around $1.2 billion (or 163,265,306 Galleons). Most of which come from her Harry Potter novels and related merchandise. However, she has claimed occasionally that she is not a billionaire. 
Despite controversies involving transphobic tweets, advocacy against the Gender Recognition Reform Bill in Scotland, as well as alleged antisemitic themes within her writings, she has remained extremely popular. Rowling continues making staggering amounts of money through the Harry Potter Universe she has created. It is worth mentioning that J.K. Rowling's net worth and assets should be taken with a grain of salt since she's a private person and not all the information is public.
The Humble Beginnings of J.K. Rowling
Joanne Rowling, known professionally as J.K. Rowling, was born on 31 July 1965, in Yate, England. She grew up with her parents and younger sister in the nearby town of Winterbourne. Rowling's childhood was marked by difficult circumstances, including the death of her mother when Rowling was just 15 years old.
In the early 1990s, Rowling began writing the Harry Potter series while living in Edinburgh, Scotland. She was a single mother living on welfare at the time, and her struggles with poverty were a major influence on her writing. She completed the first book in the series, 'Harry Potter and the Philosopher's Stone', in 1995.
After her divorce in 1993, from a marriage she described as 'short and catastrophic', she moved to Scotland with her daughter and lived off government assistance of £69 a week and monetary help from friends until the publishing of her first Harry Potter Novel. She then went on to become the highest paid female author of all time. 
J.K. Rowling Writes With The Hand Of Midas
J K Rowling published 'Harry Potter and the Philosophers Stone' in 1995 and became a hit writing 5 more books in the series with the final being published in 2007. Rowling keeps her finances very private. However, it has been speculated based on the figure of 500 million copies sold, that she has earned up to $1.15 billion before taxes.
The continuation of the Harry Potter franchise was seen through 'Harry Potter and the Cursed Child' which expands the universe following the famed wizard who lived now an adult and a father of three. The book sold over 2.2 million copies and was adapted as a play on Broadway. She has also authored other spin-offs from the Harry Potter Universe including 'Fantastic Beasts and Where to Find Them', 'Quidditch Through The Ages', and 'The Tales of Beedle the Bard' among others.
Apart from her income from the Harry Potter franchise, Rowling has also earned from other books she has authored, including 'Casual Vacancy' which was also adapted as a TV series for BBC. The first 3 books of the Cormoran Strike series, a crime novel that she pens under the pseudonym Robert Galbraith, have added almost $9.9 million to the author's gilded coffers.
The Wizarding World, a collaboration between J.K.R's Pottermore and Warner Brothers, is the official Harry Potter and related media website. Pottermore was a source of audiobooks and e-books and brought in a revenue of $19 million back in 2016. Rowling still receives substantial royalties from the partnership including literary media as well as videogames and e-commerce.
Her most recent work was 'The Ickabog', a political fairytale aimed towards young children, and was initially released online, free of cost, in 3 installments. Even though it is not free anymore, all the royalties from the book, e-book, and audiobook go to charities.
J.K. Rowling's Non-Literary Ventures and Royalties
The famous author has investments across a lot of other industries. Warner Brothers approached the author for a seven-figure deal to adapt the Harry Potter book series to film; a deal that was signed in 1998 and went on to make more than $7.7 billion globally. If calculated on a standard percentage of net profit, Rowling stands to have made around $770 million from the highly acclaimed movies.

Harry Potter Movies
and Screenplay
The Harry Potter spin-off film series 'Fantastic Beasts and Where To Find Them' first installment made her $10 million. Deeply embedded in the creative process for all the movies, she has made 7-figure sums from each film.
Harry Potter and the Cursed Child screenplay was adapted into a play on Broadway and held the

Guinness World Record

of the highest-grossing 'non-musical' play. It earned $175 million till March 2020.
J.K. Rowling owns a production company, Bronte Film, and Television, which produced the 'Cormoran Strike' series and the Harry Potter spin-off, 'Fantastic Beasts and Where to Find Them'.
Harry Potter Games and Merchandise
J.K Rowling receives royalties and shares of profit from the following games and merchandise related to the Harry Potter franchise.
PC and video games based on the Harry Potter novels.

A new game releasing in February of 2023 called 'Hogwarts Legacy'.

All licensed Harry Potter and related media action figures, toys, and Lego blocks, which have yielded millions of dollars. 
J.K. Rowling's Earnings From Theme Parks and Attractions
Forbes claims that Rowling receives low double-digit millions through ticket, merchandise, sponsorship, and food and beverage revenue. The Harry Potter experience has different attractions across several locations including;
The Wizarding World, a Harry Potter-themed area at Universal Studios theme parks.

The Harry Potter and the Cursed Child stage play and its global productions.

The Harry Potter Studio Tour in London

The Wizarding World of Harry Potter, a Harry Potter-themed area of Islands of Adventure at Universal Orlando

Harry Potter and the Escape from Gringotts, a Harry Potter-themed ride at Universal Studios Florida.

Harry Potter and the Forbidden Journey, a Harry Potter-themed ride at Universal's Islands of Adventure.
J.K. Rowling's Impressive Investments In Real Estate
J.K. Rowling has made several investments in real estate over the years. Some of her known real estate investments are as follows.
J.K. Rowling purchased a luxurious 19th-century mansion in the city's prestigious

Merchiston area

in Edinburgh, Scotland, which she sold in 2015 for £2.25 million. The family bought and demolished an adjacent house worth £1 million to build Hogwarts-styled tree houses on the estate worth £250,000. 
Her nostalgia lead her to purchase the Gloucestershire, England house she grew up in, in 2011, for $464,000.
In 2001, J.K. Rowling purchased a $20 million estate near Weem, Scotland. The estate, known as "

Killiechassie House

", is located on the banks of the river Tay and features an 18th-century main house, a boathouse, and several outbuildings.

In 2013, J.K. Rowling purchased a $22 million apartment in the upscale Kensington neighborhood of London. The apartment, which is in a prestigious building known as "The Lancaster London", features six bedrooms and panoramic views of the city.
In 2017, J.K. Rowling purchased an $18 million mansion in the city of Edinburgh, Scotland. The mansion, which is in the city's prestigious Grange area, features six bedrooms and a large garden.
J.K. Rowling's Net Worth Outshines The Late Queen Of Englands
J.K. Rowling's net worth is $1.2 billion, according to Forbes. The late Queen of England, Queen Elizabeth II, had a net worth of around $500 million at the time of her passing. Rowling's publically reported earnings were;
$10 million in 2011,
$95 million in 2017,
£30 million in 2022.
Her yearly income is close to $100 million.
However, J.K. Rowling's Generosity Knows No Bounds
J.K. Rowling has donated millions of dollars to various charitable causes over the years.
One of her main philanthropic efforts is her support of multiple sclerosis research. Rowling's mother suffered from the disease, and the author has donated over $25.3 million to the Multiple Sclerosis Society of Great Britain through her charity, Volant. She has also donated to organizations that support children, including Comic Relief and Children's High-Level Group. The author also supported organizations that help people in developing countries, such as One Parent Families and Gingerbread.
In 2000, Rowling established a charity called the Volant Charitable Trust, which aims to combat poverty and social inequality. Through this charity, she has donated millions of dollars to a variety of causes, including multiple sclerosis research, children's health and welfare, and women's rights. She founded the charity named Lumos, in 2013, which worked with an Orphanage in Ukraine and donated $30 million to the cause. She has also contributed £1 million after the 2022 Russian-Ukraine Invasion and donated royalties from her book sales ABF The Soldier's Charity.
During the 2019 pandemic, the author donated six-figure sums to charities like Khalsa Aid and British Asian Trust from the royalties of her book The Ickabog.