Casino Solitaire Strategy and Rules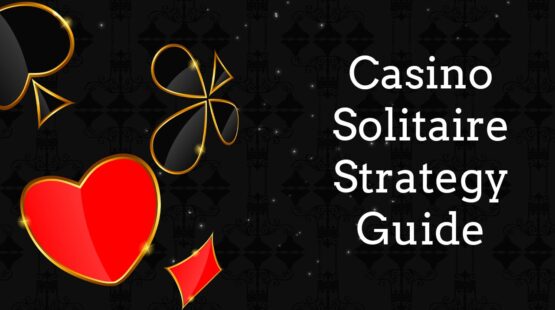 The online casino world is a vast space that offers mobile and desktop gamers some of the best betting entertainment around. The best part is, that you don't have to leave home to get in on the action. 
While online slots seem to be the best trending games on the market right now, there is always a place for diversity in the market. This especially rings true amongst skill-based players who are constantly looking for the next exciting title to play.
One of the less frequently spoken about games in the casino world is the Casino Solitaire game, which is quite odd. You'd think that iGamers would be keen to try and make money playing a game that many of them grew up enjoying. However, we cannot put its shortfall in popularity solely at the feet of the players. Not many online casinos include Solitaire for money in their offerings, making it difficult to find and enjoy.
Read through our guide for a concise introduction to this card game and learn some valuable solitaire strategies to bring to the online casino world with you. If you are struggling to find a suitable solitaire casino, we will also aim you in the right direction so that you can get to playing this classic right away.
What is Solitaire?
We are pretty sure that many of you growing up in the 90s need no introduction to solitaire. Many of you flexed your solitaire strategy on Windows 95 and many of the later operating systems. It was the perfect virtual card game for the office – just to sneak a break between workloads.
But even before the world of computers and Microsoft Solitaire, the game found prominence on the coffee table, as grandmas around the world would unpack the cards in that very specific 7-row format; putting their wits against the odds. Of course, she may not have called it solitaire back then. In fact, there have been many names for the game over the years, including Klondike, Patience, Canfield, Chinaman, and more.
There have also been multiple variations of the classic solitaire game, including spider solitaire, the free cell card game, and even golf solitaire.
Anyway, if you think fondly of the calming game, you are in good company. Not only have millions of people around the world enjoyed the title, but famous historical figures like Napoleon, Paganini, and Winston Churchill enjoyed a session or two to distract them from the pressures of power. One would wonder what solitaire strategy their great minds would have practiced to come out on top.
How Do You Play Solitaire for Money at a Casino?
Well, Casino Solitaire is really no different from the classic solitaire game that you enjoyed on your PC. The main difference rests in the fact that you can now reap real rewards for practicing the optimum solitaire strategy and playing the game well.
Before the game starts, you can set your wager for the round. In many instances, the game will also offer various side bets, which you can opt-in on to try and extend your take. We will cover these later in the guide. Unlike the traditional solitaire rules, you can only enjoy one round of the draw pile. You need to try and stack as many cards as you can on the foundation piles before the 24-card draw pile turns over. Each successful move to this field will reward you a percentage of your bet for the round.
In our opinion, the money factor just adds another layer of excitement to the game and is a tremendous incentive for you to read through this guide and review your current solitaire strategy.
The Pros and Cons of Casino Solitaire
| Pros | Cons |
| --- | --- |
| ✔️ Many are familiar with the game – which makes it easy to transition to. | ❌ It's not easy to find a supporting casino for solitaire. BUT- we have found a few good operators. |
| ✔️ The basic strategy is quite simple and easy to learn. | ❌ The game is low variance so the max. payouts are usually only around 200x bet at most. |
| ✔️ Can be played at your own pace without needless time constraints and pressure. |   |
| ✔️ You can use side bets to add extra excitement to the game. |   |
| ✔️ It is a game of skill so you can influence your outcome positively. |   |
Popular Casinos Offering Solitaire Games

When playing any games online, safety is our first priority when it comes to our PokCas members. As such, we spend a lot of time testing and vetting the status of the various casinos that we support to make sure that they offer credible licensing, provide good browser security (SSL encryption), and uphold the highest responsible gambling protocols.
If you would like to play casino solitaire or casino patience at an online casino that meets this strict criterion, then please feel free to sign-up with one of the fabulous operators listed below:
BetUS (Accepts US Players)




Please be aware that the casino bonus deal that you are able to claim may differ from the advertised offer showcased on this page, as your geo-location may impact what is available in your region/country. Please go to this page to see the full list of all brands available for your location.

Solitaire Rules – How do You Play Solitaire?
If you are new to online casino solitaire, then it would be pertinent for you to learn the solitaire rules so that you have a firm grasp of how to tackle the gameplay. The rules remain the same whether you want to play socially or at casinos. How do you play solitaire, you ask? Follow our brief tutorial below.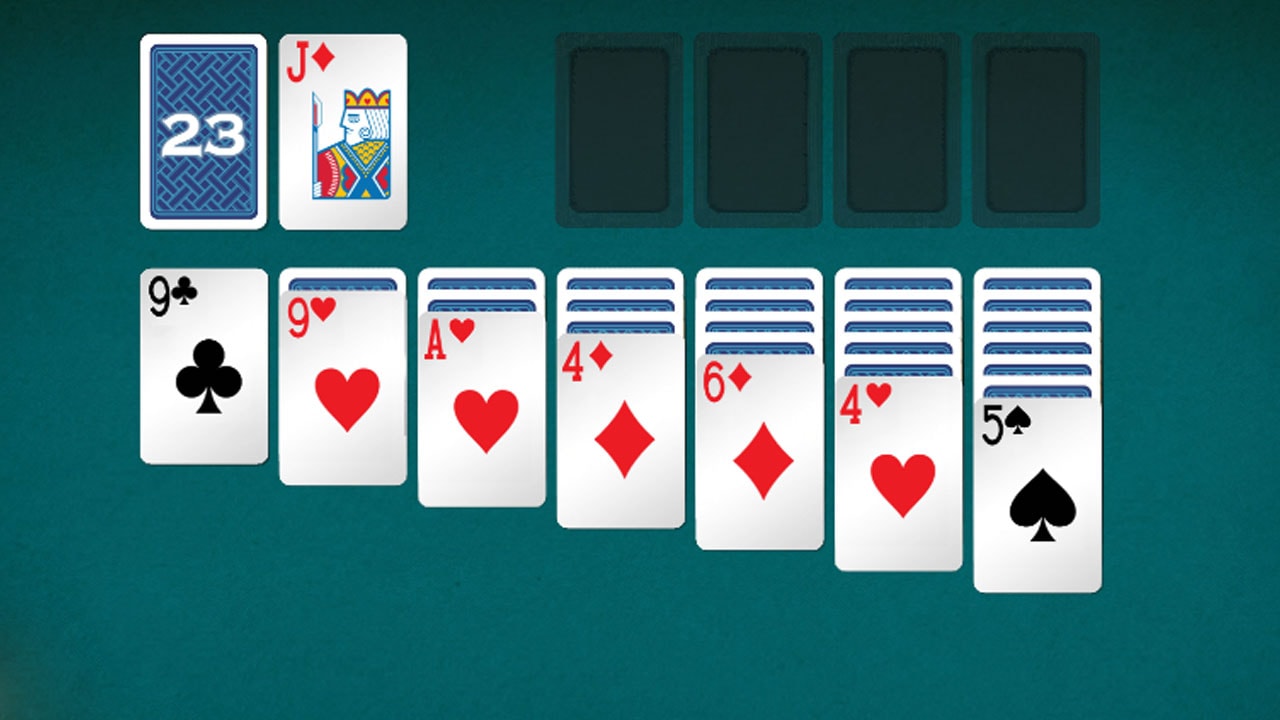 1. Format
The game plays out with a single deck containing 52 cards. 24 of the cards go into the draw pile/stockpile and the remaining 28 cards are distributed over the play area in 7 columns. Each column contains a different number of cards. Column one contains 1 card, column two contains 2 cards, column 3 contains three cards – up to column seven with 7 cards. The last card (top card) on each column is upward-facing. All other cards are face-down on the mat.
2. Goal
The object of the game is to clear the mat and stockpile of cards (all 52 cards), allocating them to four foundation piles at the top right of the screen. Each foundation field represents each of the card suits in a deck. You will need to stack cards in ascending order – starting from the ace and ending at the king of the same suit. You will receive 1/10 (average) of your bet back for each card you successfully move to the foundation field, which means that you can start winning after stacking the 11th card.
3. How to Move
The face-up cards are the only cards that you can move. You can reveal the hidden cards by moving these face-up cards to another pile. BUT, you can only move a card across in sequence of descending rank and alternating color. For instance, you can move a black 5 onto a red 6, or a red jack onto a black queen. The cards must be in sequence!
You can move an entire stack of cards across too if it suits your solitaire strategy. As long as the highest-ranked card can fit compatibly on one of the other available cards. For instance, a stack containing a red queen, blackjack, and red 10 – could move onto a black king. In the case that a column empties of cards and becomes available, you can move a king (of any color) into that space, if one is available on the mat.
Should you run out of options and can play no further, you may turn a card from the stockpile over and use it to your advantage (if possible).
How do You Play Solitaire with Rule Variations?
There are some rule variations that you may encounter from time to time. Please see the table below for the most common ones as these may alter your solitaire strategy plan.
| Rule | Description |
| --- | --- |
| Bet ratio | Different casino solitaire games provide different payout rates for successfully moving cards. While some may offer 1/10 of your bet – others may only payout 1/11 of the bet. |
| Column Breaking | Be aware that most games will allow you to break a column in the middle. There are some games that won't let you do this. |
| Jackpots | Some solitaire games will pay you out a progressive jackpot for completing the game and successfully moving all 52 cards into the foundation piles. |
| Card Draw | Most game options allow you to draw only one card from the draw pile. Other versions allow you to draw three at a time. |
The Solitaire Rules Passage of Play

The sequence of play is important to know, but it's very easy to learn and only consists of a few steps:
Choose your bet:

A good game will include information on how much money you stand to receive for each successful card you stack on the foundation pile

Side Bets:

You can place any side bet by toggling the bet arrows under each respective side bet. A good game will show you how much you stand to win on that bet

Press Play

:

This will take you through to the game mat, where the cards will already be in place on the mat
Play:

Give it your best go and exercise your best

solitaire strategy

End:

If you find yourself stuck and cannot proceed any further, you can press ''end'' to claim any wins you have mustered so far
While the passage of play is pretty standard across most game versions, be sure to try the game you intend to play in demo mode first, so as to familiarise yourself with the sequence of events. This is also a great avenue for refining your solitaire strategy.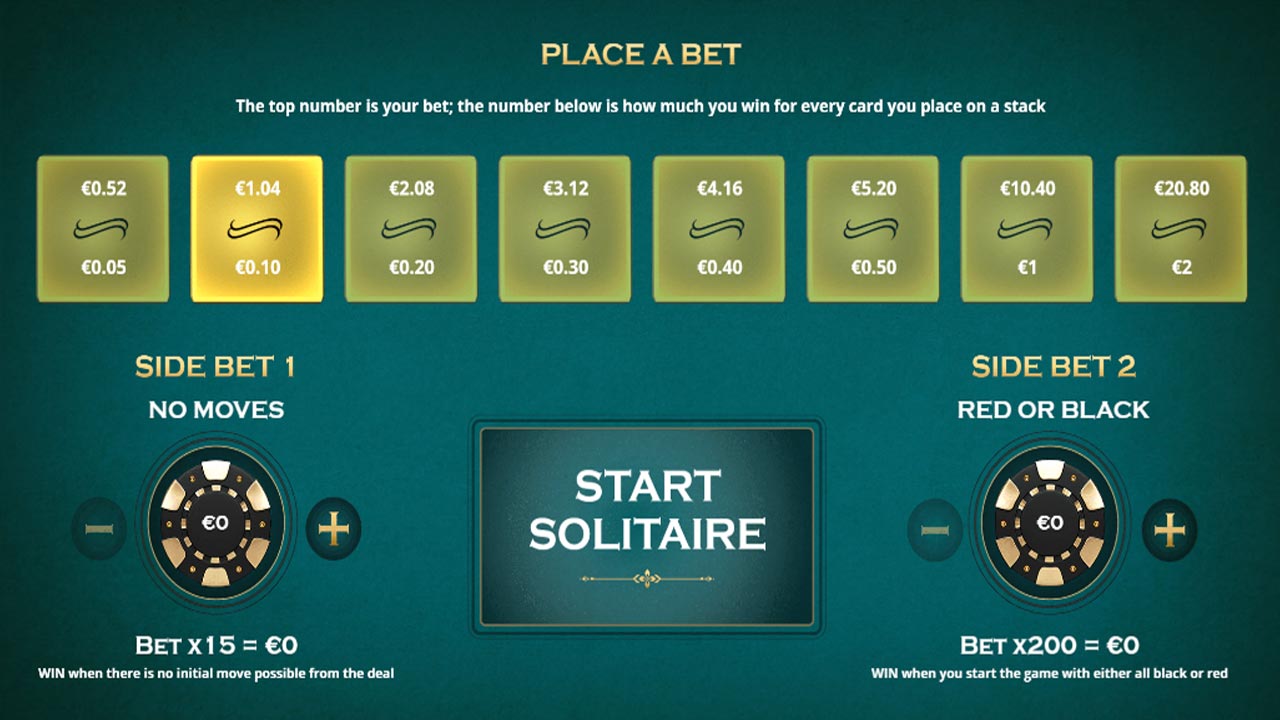 Solitaire Side Bets – How do you Play Solitaire For Extra Rewards?
Side bets are not always offered by solitaire games, but when they are, they could be the perfect solitaire strategy to increase your payday. There are two popular side bets that you may come across readily online:
Red or Black Side Bet
You can set a wager to take a chance that the cards on the mat will all be either red or black after the deal. The chances are unlikely, but if you get it right, you could earn an instant 200x bet reward before you even start playing.
No Moves Side Bet
Here, you can bet on the chance that you will not be able to make a move on the mat without taking a drawcard from the stockpile first. A correct guess could earn you an instant 15x bet.
Best Solitaire Strategies for Optimal Play
How do you play solitaire for the optimal result, you ask? Be sure to use the following solitaire strategy for the best results:
When stuck, perhaps see if you can use cards from the foundation stacks to see if they can help you

Keep a trace of all the low-value cards you discard, as these are vital for building the foundation piles early on

Try and maximize the number of columns available on the board at all times. For this reason, do not clear a column unless there is a king in place to take the spot

Try to stay away from side bets. These are usually huge money pits and rarely come to fruition
When it comes to betting, you could try the Martingale Strategy. Start with a low bet. If you lose the round, double your bet to try and recover your losses. While many expert card players swear by this solitaire strategy, it is a risky way to play and you should think carefully before adopting it.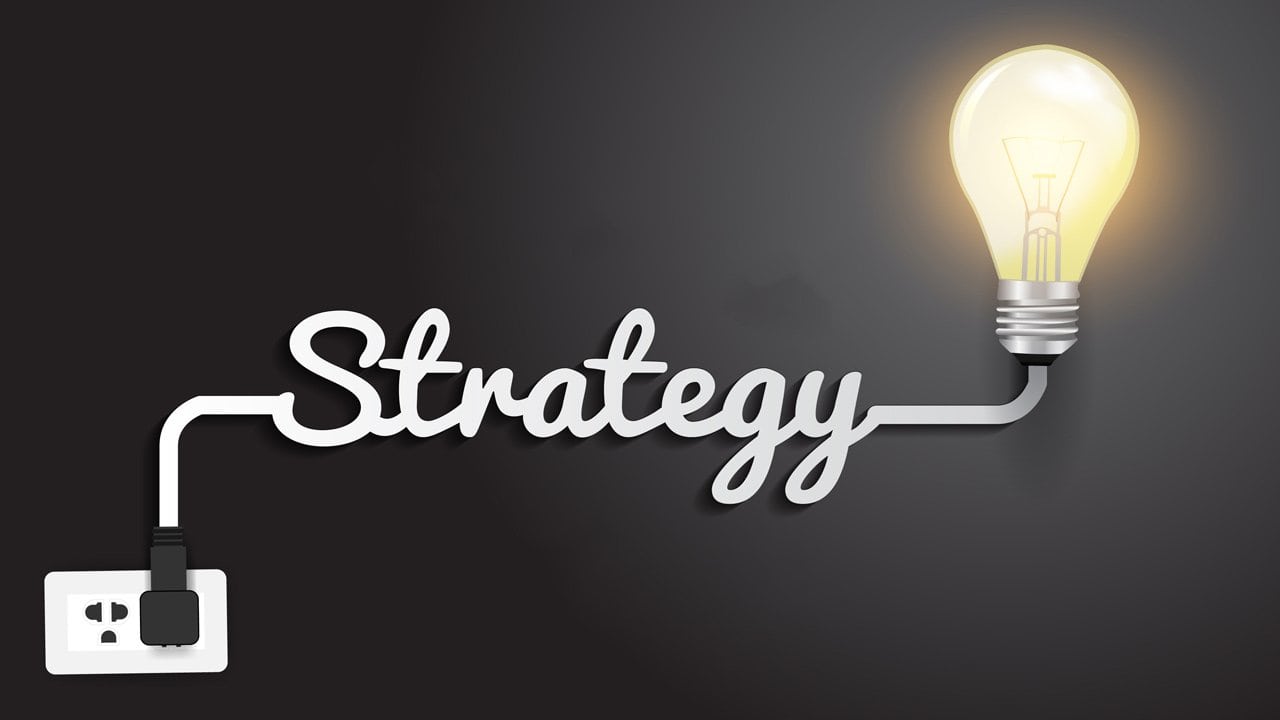 How Your Solitaire Strategy Affects House Edge and Variance
The actual house edge ratio when playing at optimal solitaire strategy is actually unknown. Depending on which game you play and how you play, the house's advantage could run anywhere between 0% and 4%. One of the most popular Casino Solitaire games by Gamevy/Microgaming averages the house edge at around 3.2%.
The average deviation in the variance of the game is low. We can compare it to that of baccarat. The odds of winning in blackjack are a little higher.
The Top 4 Casino Solitaire Game Options
While there are a few casino solitaire games out there, there are three games that offer the most premium gameplay. These include:
1. Casino Solitaire by Microgaming/Gamevy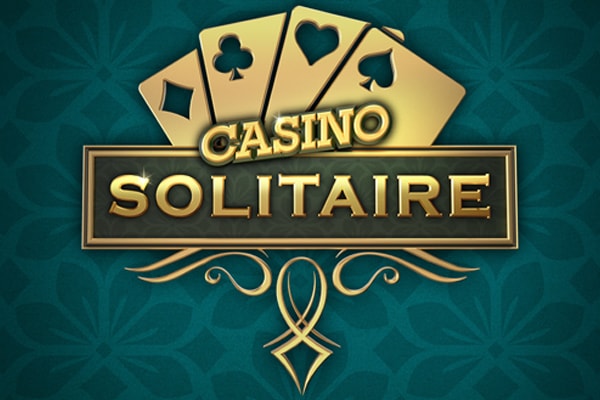 Microgaming's Casino Solitaire is very similar to the "Retro" version of the game released by Gamevy, though its graphics are far superior. The RTP is 96.8% and it pays up to 200x bet for finishing the game successfully. The betting increments are decent, allowing players to bet between  €0.52 and  €20.80 (region dependent) for wins of up to  €2 per card returned to the foundation field.
This game includes tremendous side bets like "No Moves" and "Red or Black", which could pay out between 15x and 200x bet, respectively.
2. Retro Solitaire by Gamevy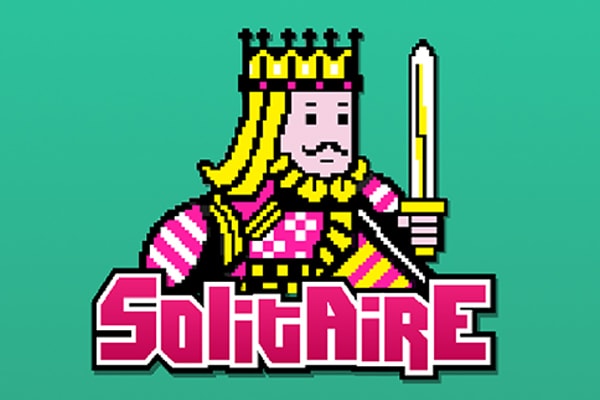 This game is very similar to normal Casino Solitaire and has the same RTP ratio. The main difference is the quality of the graphics, which are slightly inferior to its counterpart. Play for between €0.05 and €20.80 for returns of up to €2 per card. Use the hint button for additional help while playing.
Like Casino solitaire, this game includes tremendous side bets like No Moves and Red or Black, which could pay out between 15x and 200x bet, respectively.
3. 7 Solitaire by Spigo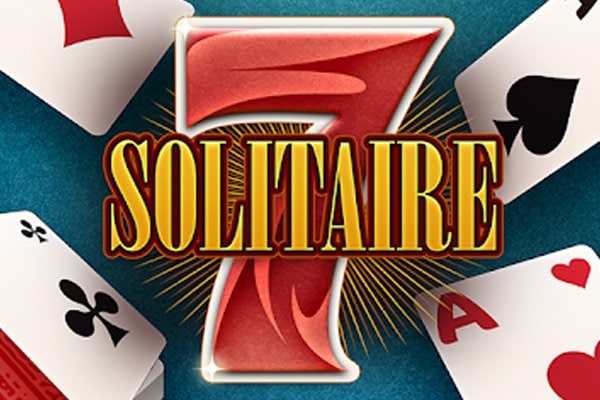 This version of solitaire has a ranging RTP that varies between 80% and 97%. If you manage to complete the solitaire, you have the opportunity to spin for a random cash jackpot prize on top of your standard winnings. Playing for additional prizes is always a great incentive to polish your solitaire strategy.
4. Casino Patience by Oryx Gaming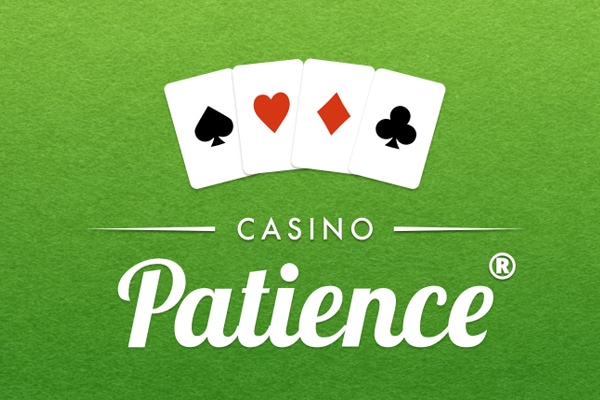 Oryx Gaming offers casino solitaire under a more conventional name – "Patience". Well, let's see if your patience pays off as you play between €2.60 and €260 for rewards of up between €0.25 and €25 per card returned to the foundation stack.
There are no side bet options, but you can undo a move and use autoplay for quicker winning results.
What More from PokCas?
If you've ever asked, "How do you play Solitaire?" this guide is designed especially for you! Be sure to go over the gameplay and rules thoroughly to make the most of each session.
Aside from learning a keen solitaire strategy, you can use our website to gain expert insight into various subjects surrounding the iGaming industry. Learn to play, baccarat and roulette, or blackjack, or simply browse through our selection of helpful guides to learn tips and strategies for your favorite casino games.