Tony Hawk Once Flexed His Net Worth at a Charity Auction and Bought Back His Own Skateboard
Categories:
Money
|
Published by:
Sean van der Merwe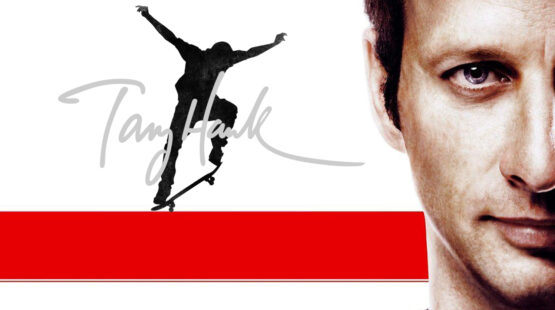 It's not every day that somebody would put a really expensive piece of memorabilia up for auction and then outbid everyone else to make sure he gets it back. But that is exactly what Tony Hawk did with one of his boards for sentimental reasons. Such is the philanthropic spirit of the ex-pro skateboarder. He's a person who desires to give back to society and develop his sport at a grassroots level at all costs.
Tony Hawk has a net worth of around $150 million, gained from tournament winnings, endorsements, appearances, and business dealings. As such, he could have simply donated money to the Tony Hawk Foundation at one of his own charity auctions and been done with it. But that would be too easy, and we know that Tony is the maestro at mastering hard moves – especially on a skateboard. After all, he became the first person to ever successfully land the 900 in a competitive skate tournament. It remains one of the hardest moves to pull off today.
The Board in question was one of Tony's competitive decks, which he sent to surviving members of the band, "The Clash." They decorated the underside of the deck, signed it, and wrote the lyrics to "London Calling" on it.
He said in an interview with Vogue that he just had to have it back. Seems that sentiment goes a long way with Tony. But can you blame the man who was a pioneering legend in the skating sport for almost 2 decades? It's expected that some history will always keep hold of your heart.
Before Tony Hawk Had a Net Worth to Talk About?
Born in May 1968 in Carlsbad, California, some could argue that Tony Hawk was built for skating. He learned how to ride his first board when he was only 8 years old. His formative days on the deck were honed riding empty swimming pools, so there is no surprise that Hawk became one of the best vertical boarders of all time. By the time he turned 12, he earned his first sponsor – Dogtown Skateboards – and by 14 he had turned pro. Powell Peralta was quick to scoop him up for their team.
By 16 years of age, Tony Hawk was one of the best street and vert skaters in the world and was all set to rule the National Skateboard Association as the world champion for 12 years in a row. Even after skateboarding took a dip in the later 90s, the introduction of the X Games powered the sport back to prominence alongside BMXing. Even here, Hawk excelled having won 10 golds, three silvers, and two bronze medals at these tournaments. In 1999, it was here, that he became the first skater to land a 900.
There are so many interesting facts about Tony Hawks. But here's some we bet you didn't know:
Interesting Facts about Tony Hawk
 Tony Hawk was the first skater given permission to skate on the White House's grounds 
 Tony invented the Gymnast Plant skateboard move 
 Tony invented the Ollie-to-Indie skateboard move 
 Tony invented the Saran Wrap skateboard move 
 Tony invented the Frontside 540-Rodeo Flip skateboard move 
If you're itching to know more about Tony and some personal information about his life and career, then be sure to watch the clip by Vogue below where he answers 73 questions about himself:
How Tony Hawk Earned His Net Worth
Tony Hawk's net worth in 2021 vs Tony Hawk's net worth in 2022 deviated by around a cool $10+ million. While his earnings were far greater, it's always admiral to see a person's assets steadily incline in value year on year. The estimated current net worth of Tony Hawks is between $150 million and $160 million.
So, how has this boarding legend managed to muster such great wealth over the years? We'll look behind the scenes of this money-making mind.
Tony the Skater
Even as a youth, Tony Hawk was earning around $100,000 per year, which is a massive sum of money for a teenager. In fact, by the time he was in his senior year at high school, he had bought his family a new home.
When Tony Hawk was at the pinnacle of his career, he was earning tens of millions of dollars in endorsement deals and sponsorships. Tournament fees were just a healthy add-on to his net worth at the time. There are numerous products tied to the Tony Hawk name, each earning him handsomely.
The single largest endorsement came in 1998/1999 with the release of the Tony Hawk Pro Skater video game by Activision. The franchise eventually went on to release over 20 more titles in his name (including main series games, spin-offs, and remakes). The initial game sold over $1 billion in revenue, earning Tony Hawk a cool $4 million first royalty check and then a further $6 million per year in royalties thereafter.
Tony the Businessman
When it comes to business, it's a little easier launching a brand when your name has hit brand status on its own. Many of the businesses he initiated are well-known today. These include:
The "Birdhouse" skater brand, which is huge today.
Tony Hawk Clothing launched for kids in 1998
He started a distribution company called "Blitz".
He started a film production company called "900" films.
In 2017, he owned shared in Blue Bottle Coffee, which was sold to Nestlé for a whopping $500 million. He got a decent package from that deal.
Tony the Philanthropist
Tony Hawk's net worth has been put to great use in several philanthropic ways. His primary means of giving back to society, while keeping skateboarding alive, is through the Tony Hawk Foundation. This non-profit organization raises funds to build skateparks in derelict areas to keep the youth off the streets.
One of the primary ways of raising funds for this endeavor is made possible through high-end charity auctions. It is at these auctions that some of the most expensive skateboards in the world have sold. Some have reached eye-watering prices of $38K for a single deck. One of Tony's own boards managed to fetch a $27K price tag at one of these events.
In addition to the Tony Hawk Foundation, the legend is also the co-founder of Athletes for Hope. This organization inspires athletes to volunteer their time to make a difference in other people's lives.
Showing Off the Tony Hawk Net Worth
Tony Hawks lives in a luxury home in Los Angeles, which comes complete with its own skate park. You'd have caught a glimpse of it in the video at the beginning of the article. It's worth splashing out a few million for a home that suits your lifestyle perfectly.
When it comes to cars, Tony Hawk has spent his net worth on everything from a $1,500 Honda Civic to a Jeep Cherokee, and a Lexus LFA supercar. The Honda was his first car and, in fact, the vehicle he learned to drive in. But none of these come close to his 1964 Chevrolet Corvette Stingray.
Originally a V8 427 engine stallion, Hawk sent the car away to be fitted with an all-electric motor produced by Tesla. Due to production delays and the worldwide shutdown in 2020, it took him 3 years to get the car back. While Vette purists would probably want to stone him, you can't fault his green tendencies.
The Legend Lives On
In his 50s already, you would hardly think it, as the man still rides a half-pipe like a pro. Only a closer inspection of his face would betray his youth and reveal his wrinkles. But with age comes great maturity, and this specific legend is making far more of an impact on people now than he ever did in his heyday.