The Sale of Reese Witherspoon's "Hello Sunshine" Has Made Her the Richest Actress in the World
Categories:
Money
|
Published by:
Hifza Muhammad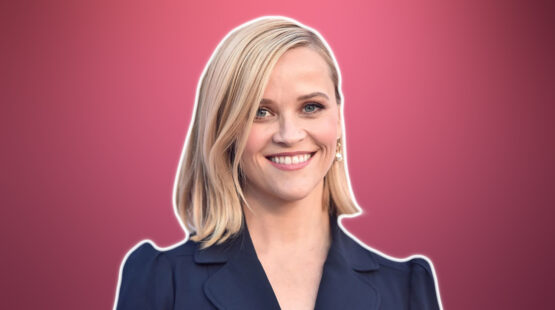 Reese Witherspoon is an American actress, producer, and entrepreneur who has achieved tremendous success in the entertainment industry. She has been named among the '100 Most Powerful Women' in 2019 and 2021 by Forbes and has held the title of 'The World's Richest Actress'.
Witherspoon's net worth is estimated to be around $400 million and growing. A significant portion of her net worth has come from her career in Hollywood, which includes her acting and production company. After making her first millions in the industry, the business-savvy actress leveraged her circumstances, making smart money decisions which have led to an accumulation of immense wealth.
Reese Witherspoon's Net Worth and Investments
Reese Witherspoon has been able to increase her net worth to $400 million through various investments and start-ups. In 2015, Witherspoon founded Draper James, a clothing and lifestyle brand that offers a modern twist on American Southern style. The brand has grown in popularity over the years and has expanded to include home decor, accessories, and other products.
She is the Global Ambassador for the cosmetic conglomerate, Avon Products, and Crate and Barrel, a global home furnishings retailer. In 2020, She funded Maven Clinic, a digital health platform for women and family health. In 2021, she invested in a womenswear fashion brand, Spanx Inc. She also invested in Destree, a ready-to-wear and accessory label company. Reese Witherspoon is also an investor in several tech startups.
Living in Luxury
Witherspoon owns properties in different states in the United States. She regularly buys and flips real estate. Her real estate portfolio is evaluated at $46 million.
In 2005, she purchased a rural luxurious estate in Ojai, California, which features a four-bedroom main house, a swimming pool, and a guesthouse which was sold for $4.9 million. She owned a mansion in Pacific Palisades, California, which she acquired in 2014 for $12.7 million. The property includes five bedrooms, eight bathrooms, a swimming pool, and a screening room. It was sold for $17 million in 2020. In 2019, she bought a farmhouse in Malibu for $6.3 million, which sold a year later for $6.7 million.
Reese Witherspoon and her now ex-husband, Jim Toth, purchased a seven-bedroom, nine-bathroom home in Brentwood, LA in 2020 for $15.9 million which they later sold for $21.5 million. The actress owns several properties within Nashville including an $18 million estate with a 15,000 square foot mansion, guest house, tennis court, and swimming pools among other amenities, purchased in 2022. She also owns a high-priced mansion in the Bahamas, which is situated in a gated community.
Driving In Style
Reese Witherspoon owns several high-end cars. She has frequently been spotted by fans, driving cars from GMC, Land Rover, and Porsche. Witherspoon's car collection mostly consists of SUVs, some of which are high-end. She owns the following cars:
A Land Rover Discovery ($58,000) and Land Rover Sport ($77,000)
A Toyota Highlander SUV ($49,000)
A 2021 Porsche Panamera Turbo S ($180,000)
A GMC Yukon Hybrid ($54,000)
A Mercedes Benz GL350 ($61,000)
A Porsche Cayenne ($72,000)
Talented From The Get Go
The actress was born Laura Jean Reese Witherspoon, on March 22, 1976, in New Orleans, Louisiana. Her parents are Dr. John Draper Witherspoon, a military surgeon, and Betty Reese Witherspoon, a nurse, and professor of nursing.
Witherspoon spent most of her childhood in Nashville, Tennessee. She attended Harding Academy and Harpeth Hall School, an all-girls private school. An active student, she participated in various extracurricular activities, including the school's cheerleading team.
Coming from an academic family, she was a multi-achiever herself and received high grades which earned her the name Little Miss Type A from her parents. She attended Stanford University as an English literature major which she later dropped to pursue a career in acting. Her initial motivation for acting came from a television advertisement she did for a local florist, at the age of 7. She also secured first place in a Ten-State Talent Fair at 11 and is a self-proclaimed 'huge book dork'. 
"I get crazy in a bookstore. It makes my heart beat hard because I want to buy everything. I love books." – Riders Digest Interview, Sep'05
Road To Hollywood
Witherspoon began her career in acting at the age of 14 when she appeared in her first feature film, The Man in the Moon (1991). In the same year, she also debuted on television in Wildflower. In 1992, she starred in a film for television, Desperate Choices: To Save My Child. 
However, her breakout role came in the 1996 film Freeway, in which she played a rebellious teenager who sets out on a dangerous journey to escape her abusive home life.  Reese gained widespread recognition and critical acclaim for her role in the 1999 film Election, in which she played a manipulative high school student running for class president.
Witherspoon's career continued to thrive in the early 2000s, with notable roles in films such as Legally Blonde (2001), Sweet Home Alabama (2002), and Walk the Line (2005). Her performance as June Carter Cash in Walk the Line earned her an Academy Award for Best Actress, as well as a Golden Globe and a Screen Actors Guild Award.
After her first divorce in 2007, her career declined for a few years. During this time, she appeared in movies like Rendition (2007), Water for Elephants (2010), and This Means War (2012). Witherspoon highlights this portion of her career as the 'Love Triangle Period' consisting of movies most of which received poor critical and commercial reviews.
Reese Witherspoon's Comeback to Hollywood 
Her career resurgence came through the movie Wild in 2014. Wild was based on a novel by Cheryl Strayed. The movie was released to critical acclaim and is considered the actress's comeback from her previous professional decline. She also lent her voice to Sing (2016), an animated musical comedy grossing $600 million globally.
Reese has also been producing and starring in Apple TV+ drama series The Morning Show (2019), for which she earns $1.25 million per episode.
Reese has quite a few upcoming projects in the future including six tv-series for services such as Apple TV+, Amazon Prime Video, and Netflix. Additionally, she is producing and starring in three movies for Netflix.
"As an artist, I feel more strongly than ever that my job on earth is to tell the stories of the Invisibles, and women have been invisible on film for a long time." – Reese Witherspoon
Behind the Camera
In addition to her successful film career, Witherspoon has also produced several critically acclaimed television series through her production company, Hello Sunshine. She also founded Type A Films production company in 2000. The company evolved into a Pacific Standard production company and is now a subsidiary of Hello Sunshine.
Reese sold majority stakes in her production company for a little less than $1 billion in August 2021 to a Blackstone-backed media company.
Reese Witherspoon's Philanthropic Efforts
The actress is actively involved in several charitable causes and strongly advocates for equal pay. She has spoken out against the gender wage gap in Hollywood.  Reese is also a board member of the Children's Defense Fund. She actively supports efforts to provide a voice for children who are often marginalized and underserved. As an ambassador for Avon Products, she is also an honorary member of the Avon Foundation Charity. The organization focuses on breast cancer and the prevention of domestic violence.
"As a woman and a mother, I care deeply about the wellbeing of other women and children throughout the world and through the years, I have always looked for opportunities to make a difference" – Reese Witherspoon on joining the Avon Foundation.
Additionally, Witherspoon has supported organizations such as Save the Children, the Malala Fund, and Girls Inc.  All of these organizations work to improve the lives and opportunities of girls and women around the world. She also supports many other charities and trusts for social, health, environmental, and rehabilitation programs.