PokCas Exclusive Interview with G Games' Chief Commercial Officer
Categories:
Interviews
|
Published by:
Sean van der Merwe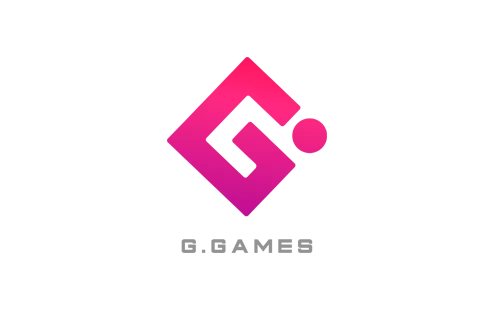 PokCas team is excited to interview a representative from another casino game studio. This time it is Helen Walton, a Chief Commercial Officer of G Games, let's get to it!
G Games
Hello, could you please tell us more about yourself and your history with G Games?
Three of us founded G 8 years ago. It has been an incredibly intense journey as we've grown to over 80 people and from an idea to serving millions of games every day!
We always wanted to make real money games more fun by bringing the design, mechanics and passion we know from video and social games to casino. We have big plans and big ambitions 😉
What are your greatest achievements to date?
We've just registered a patent for a big new invention we are working on which is something to be pretty excited about, but in some ways what I'm proudest of is the ordinary stuff. We built a business in an industry we didn't know – with a network of zero. We created a portfolio of almost 150 products – many of which have won awards – on a shoestring. We have learned an enormous amount and we now are really pushing our games to a new level in terms of design, maths and concept.  We're always focused on the next mountain to conquer, but sometimes it is worth looking back at just how far we've come.
Why do you think G Games stands out in the iGaming industry, what makes you different?
For the Gamers! From themes to revolutionary mechanics, we are working on solo and multiplayer slots that bring the excitement of video gaming into casino.
How do you trigger the player's fun factor? What do you consider fun when it comes to casino games and their features such as music, bonus rounds and overall gameplay?
What is it that makes a slots game fun? that randomly triggered dopamine reward of a win and the anticipation that comes from knowing a big win is just around the corner – perhaps because you know you're close to a bonus round. Then there are some fun elements within games where players might have greater interaction and engagement with the game than simply watching the animations and listening to the sounds – people can never quite believe what good numbers we see off a pure skill game like Casino Solitaire!  But, no matter how sceptical some casino managers are, there is definitely a role for games with truly involving mechanics, from skill to competition, Let's face it, with 80% of play now on mobile, some of the richness of a slot's traditional sound and visual experience is lost in any case. It means the game mechanics have to work even harder and explore new areas.
What are the biggest challenges of being a casino game developer at this point? Do you think that there will be additional challenges in the near future?
Absolutely! This is probably one of the most chaotic times the industry has faced in a while. Regulation is tightening everywhere and operators are going through a mergers and acquisition bonanza. The resulting margin squeeze is pushing suppliers to merge as well – and that will create enormous pressure on smaller suppliers. I think we'll see a real contraction in the number of suppliers in the next few years, but – as the big guys focus on cost optimisation and scale – I also think you'll see some hyper-local suppliers focused on particular markets and some people trying highly experimental innovations to do something really stand-out.
We've heard that something related to multiplayer gaming is going to be released by you soon. Can you tell us what we can expect from this launch?
We believe that to date, nobody has truly brought the competitive and social element of fun to casino – tournaments don't really deliver on their promise of playing together. And that's something our multiplayer will change.  Maybe we'll get it wrong – but I tell you one thing… we don't lack ambition, because if we get it right, it'll change slots forever.
Final Words
What would you like to tell our readers who may not know if they have tried your games in the past, why do you think they should prioritise them?
If you want to see one of our fun, playful multi-level games try Elite of Evil: Portal of Gold, while if you like the fun of true skill – then go for Retro Solitaire. For me – I'm in love with Anime, which is due to release Q4 this year. Keep your eyes peeled for Anime's Moon Princess!
Thank you for your time, we will be looking forward to seeing your new game releases!