PokCas Exclusive Interview with Platipus CEO Martijn Peters
Categories:
Interviews
|
Published by:
Sean van der Merwe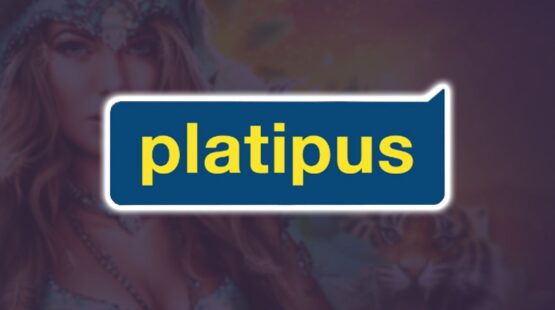 Today we will be interviewing Martijn Peters who is the CEO of Platipus. Platipus is a UK-based, leading casino games development studio. Let's begin!
Platipus Gaming
Hello Martijn, could you please tell us more about yourself and your history with Platipus?
Originally, I come from a completely different line of business, worked as lawyer for several firms but more than 10 years ago I got acquainted with gaming specialists which resulted in teaming up with an international group of gaming specialists. We started building an RNG engine and got this certified for several jurisdictions. The next step was to develop HTML5 casino slots steadily growing into a proper portfolio of games with a big variety of themes, features and volatility to bring exiting gaming to players who are in for a treat. Nowadays the ball is rolling in a pleasant pace and the stickiness our games generate, enables us to expand and set foot in more structures worldwide.
What are your greatest achievements to date?
To be part of the team that has built Platipus to become the inventive, reputable and successful game developing company it is today. A company where we are ambitious and working hard but don't forget to have fun while doing so in the meantime. Nice touch is that my job has brought me to many countries on all continents.
The iGaming Market
Why do you think Platipus stands out in the iGaming market, what makes you different?
There are three key points that I believe make us stand out from the competition:
One – Depth of our themes. We are an international company and our team consists of people from various countries with different backgrounds. When we create a game and dive into a theme, we collectively brainstorm, all employees share ideas and we come to a selection of elements that fit the game.
Two – Our in-depth analysis of consumer trends. We do our best to stay on top of our game in terms of technology and customer expectations. Mobile gaming is rapidly becoming huge and therefore we adapted our UI and game performance for this development as far in advance as possible.
Three – Sounds and quality of animation. We are fully dedicated to each new production. Every single game we have released and will release is a complete product that went through a very thorough and strict QA process. It roughly takes about a month and a half to complete and test a game. About a month of this period is usually taken for QA. Still, nowadays we have a number of teams working simultaneously on different games, enabling us to release at least one game per month, and we do not plan on stopping there.
How do you trigger the player's fun factor? What do you consider fun when it comes to casino games and their features such as music, bonuses and overall gameplay?
That's actually a very difficult question to answer. Because "fun" is a very subjective concept. Our audience is quite diverse so when designing our games, we try to implement a theme everyone can relate to. On top of that we give the player something they expect and add a bit of a twist with bonus mechanics. For example, let's take the Pirate's Map. When we say "Pirate" you probably imagine a one eyed, bearded and slightly drunk sea wolf. This is exactly how the pirate is represented, so we match the expectation there. Next, we add a Jolly Roger as a scatter symbol and the map that actually provides you a bonus pay-out from the chest and there you go. A suddenly flying pirate's flag will bring some excitement, and triggers player's hope for hitting chests while holding the map. It sounds easy when you look in retrospective, but at the time of development it takes firm comprehension to envision.
What are the biggest challenges of being a casino game developer at this point in time? Do you think that there will be additional challenges in the near future?
The biggest challenge is targeting the right audience. I mean the audience that decides to play for fun and not to make money. People who play healthy are the ones who will positively influence the development of the industry. I think this will continue to be our challenge in the near future, as we still have many things to do. For instance, we need to adequately adapt to governmental regulations and make further efforts to implement AI technologies to protect the players.
Cryptocurrencies and Online Casinos
What do you think about cryptocurrencies in general and how do you think they mix with the casino games? What do you think will happen to this combination in the future?
Blockchain technology absolutely is an amazing concept with a lot of potential. As was gunpowder in its time. So, cryptocurrency itself isn't bad. It's just how people use it that might cause problems. Technology advances at huge pace and governmental regulations tend to lag behind which is why there is so much controversy with regards to crypto. As for how it mixes with casino? Better than most people imagine. For starters, when you go to the casino, you almost never play with your "actual" money. You bet with chips. So not to go deeply into psychology of gambling and casino, we can say that these chips act as a medium. So does, in a way, crypto.
There are actually a lot of licensed casinos that accept crypto payments and even start their own coins. For sure, there are also a lot of "greyish" casinos that use crypto as a way to avoid the regulation, but in due time when the abovementioned regulation will catch up, they will be forced to comply. Or, in short, most businesses are built on trust. Especially gambling. And especially crypto. Because its value is mostly determined by people. It is sort of a self-sustaining cycle. As long as people believe the crypto has value, it will. The moment they stop believing, it will collapse. Of course, as in any industry, there are bad apples, but we try to ward them off, and not let them affect us.
Final Words
What would you like to tell our readers who may not know if they have tried your games in the past and why do you think they should prioritise them?
The feedback that we receive from our partners is that our games are way above average in terms of customer retention. I believe there is a good reason for that.
Our games are beautiful and made with a lot of attention to detail. There are a lot of variations with different volatilities to fit every taste. They spin smoothly on mobile devices even in the areas with bad coverage, and we make sure there are monthly releases, tournaments and other promotions to entertain even the choosiest players.
So, to give a suggestion for your readers, if you are considering to give Platipus a try, pick a game that suits you most. If you are more of a big risk big reward player, I'd suggest looking at 7 & Hot Fruits. It currently is our game with the highest volatility. If you are interested in something less crazy, maybe Neon Lights or Wild Spin will be your game. Not a fan of slot games? No problem, we have Blackjack, Baccarat and Roulette to keep you entertained. Getting bored of everything in a blink of an eye? Subscribe to our Facebook, LinkedIn or Twitter to ensure you will always be first to learn when our newest games are about to hit the market.
Thank you for your time, we will be looking forward to seeing your new game releases!