PokCas Exclusive Interview with Habanero's Head of Corporate Communications
Categories:
Interviews
|
Published by:
Sean van der Merwe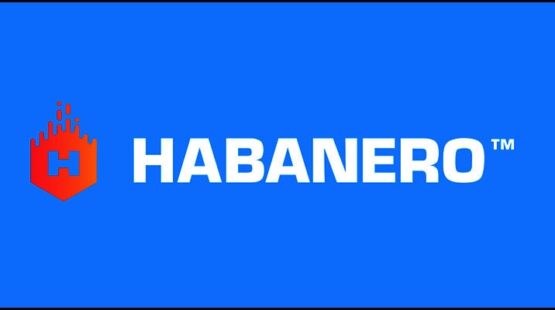 PokCas team is excited to have another guest who has spent some time with us and has answered our questions. Give a warm welcome to Habanero's Head of Corporate Communications!
Habanero
Hello, could you please tell us more about yourself and your history with Habanero?
Great to meet you! My name is Toni Karapetrov, and I am Head of Corporate Communications at the premium global slot and table games provider, Habanero!
What are Habanero's greatest achievements to date?
That's easy – each and every one of our outstanding gaming titles! Picking out a few standout performers, Scopa has been an international hit, offering an Italian-themed adventure through some of that great nation's best-known cultural landmarks at a time when foreign travel has been widely prohibited.
Another achievement we are hugely proud of is our more recent release, Marvelous Furlongs – a horse-racing inspired affair showcasing a host of electrifying features, including equestrian Wild and Scatter symbols and Free Games offering possible wins of more than x50,000.
iGaming Industry and Players
Why do you think Habanero stands out in the iGaming industry, what makes you different?
Every single gaming title bearing the Habanero name boasts stunning graphics, immersive audio-visual effects and action-packed gameplay features, all undergirded by cutting-edge mathematical modelling of the very highest quality.
That's why our games have proved so impressively popular in a whole host of regulated markets, attracting a plethora of players from Bogota to Bologna!
How do you trigger the player's fun factor? What do you consider fun when it comes to casino games and their features such as music, bonus rounds and overall gameplay?
In an iGaming market that is now more saturated with content than ever before, and new games being released every day, in-game features which are genuinely fresh and different are key to standing out.
Take the example of our recent launch, Return to the Feature. The exhilarating title combines a 1980s-style adventure with ultramodern features, such as Money Re-spin, which multiplies prizes by x10, and Rewind, which can double rewards for fortunate players.
Offering an outside-the-box experience within a retro theme, it's a world-beating fusion of familiarity and disruption – and our operator partners have been reaping the rewards as a result, with strong results for player engagement and retention.
What are the biggest challenges of being a casino game developer at this point? Do you think that there will be additional challenges in the near future?
Within today's betting market, one of the biggest difficulties faced by operators and suppliers alike is advertising regulations. The pandemic in 2020 harshened press scrutiny of our industry, with negative stories about gambling cropping up daily.
As a result, regulators have been implementing ever-harsher restrictions on how companies in our industry can market themselves. That has made life very difficult for licenced actors, while providing a gift to the underground market – where taxation can't be collected, and players are afforded no protection whatsoever.
Cryptocurrencies and Online Casinos
What do you think about cryptocurrencies and how do you think they mix with casino games?
The proliferation in popularity of cryptocurrencies has turned heads across the business community – and our industry is no different, as crypto-betting becomes more and more ubiquitous with each passing day.
At its most fundamental level, blockchain is a transparent ledger of activity and information, so anti-money laundering and other safety checks should, in theory, be made easier. If regulators can openly see the funds entering and exiting a casino, even when it is deposited in cryptocurrency, then it is much easier to protect players.
The potential for crypto within the online casino sector is therefore very promising – but that strong potential can only be realised if operators, suppliers, regulators and players act with due diligence by exercising caution and responsibility.
Final Words
What would you like to tell our readers who may not know if they have tried your games in the past, why do you think they should prioritise them?
Simply put, our games have got the lot! Jam-packed with thrilling gamification features such as our unique jackpot model, as well as the key foundations of any good gaming title, such as world-class visual effects, immersive sounds and state-of-the-art mathematics.
Even though we generally believe that a great game is a great game no matter where you play it, we also offer customised options for those looking for a taste of a particular theme or culture, including the Mexican-oriented 5 Mariachis and the nostalgic casino classic, Hot Hot Fruit.
Thank you for your time, we will be looking forward to seeing your new game releases!