PokCas Exclusive Interview with BGaming
Categories:
Interviews
|
Published by:
Sean van der Merwe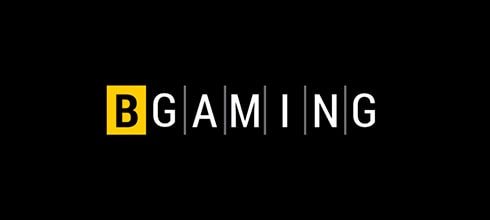 We have another great interview with a representative of a casino game development company. This time we will have a chat with Alexandr from BGaming.

BGaming
Hi Alexandr, could you please tell us more about yourself and how did you start working with BGaming?
Hello! It's a big pleasure to talk to you! My name is Alexandr Shavel, I am Head of the Business Development department at BGaming. I have been working at BGaming for not very long, but I've been in the entertainment industry for about 5 years now. Before I started working for BGaming, I was the Head of a business department at a company that developed entertainment products in virtual reality. With one of these products, namely a casino in VR, I got to know both BGaming and the iGaming industry.
What is the history of BGaming, what are you most proud of?
From the first months of working at BGaming, I realized that this is a powerful team of enthusiastic like-minded people who are ready to create next-level products. By the time I joined the company, the team had experience and expertise in creating and distributing high-level games. Therefore, the BizDev development plan for 2 years turned out to be very ambitious. In 2021, we are going to add to our portfolio not only new games but also many new interesting mechanics and mathematician models, including experimental ones. We will also have games with Jackpot and Megaways, new client services aimed at better marketing. I am proud to be part of these ambitious plans and to see the company grow. This is incredible!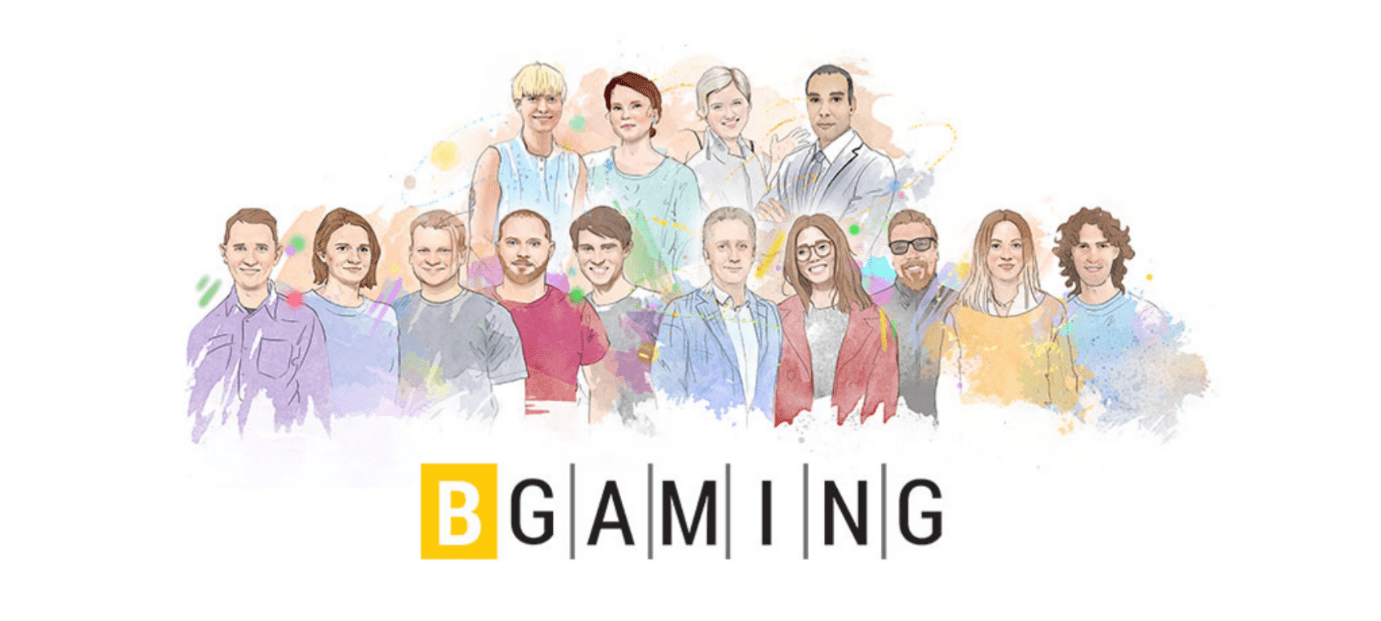 The iGaming Market
Why do you think BGaming stands out in the iGaming market, what makes you different?
Quality! Probably, this is the main message of the company regarding its products, customers, operators, and players. We are passionate about the industry we work in. We try to build long and comfortable relationships, so we invest in global marketing and development of our brand, create high-quality games and operating tools. We spend a lot of time studying player needs and preferences in order to make the game experience even better. Games' math is always one of the highest and the players like it.
Convert gambling to gaming is the second message of the company. BGaming is a very young studio, every team member loves to play. And we want to showcase that we can make games more fun, more engaging.
And, of course, we are for responsible gambling. Do not take casino games as an opportunity to earn money, make it your entertainment!
How do you trigger the player's fun factor? What do you consider fun when it comes to casino games and their features such as music, bonuses and overall gameplay?
As for me, every slot is a complex product. It's hard for me to single out that I liked the music in one game, and the animation in another one. We strive to combine all the elements to produce something maximum engaging. However, of course, there are different players and their needs, and there are different games. For us, the main criteria is the players' entertainment – the quality of graphics and animation, convenient gameplay, game character, etc. Math is very important too because it is what makes a slot exciting. In our games, we try to set the RTP as high as possible so that the player has more chances to win and the gameplay is longer. For me, a slot is a recreation, entertainment, like any other game. I like playing BGaming slots by understanding and checking the created mechanics, as well as the slots of other providers by disassembling and analyzing their games.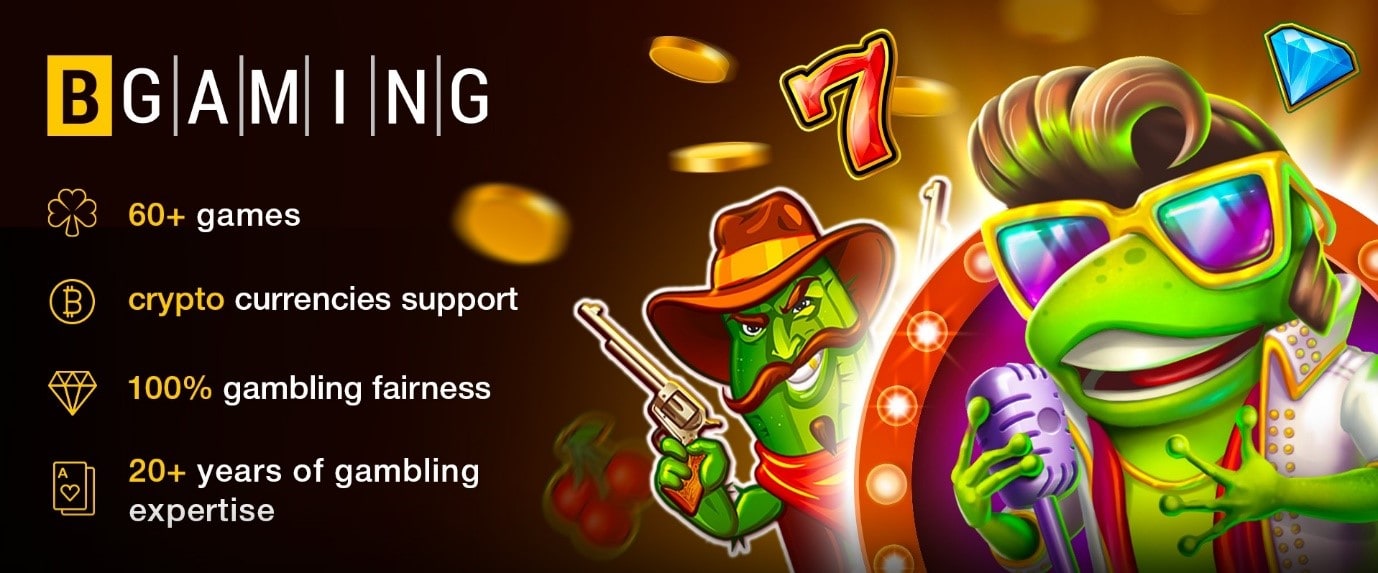 What are the biggest challenges of being a casino game developer at this point? Do you think there will be additional challenges in the near future?
As a Head of BizDev department, I want to say that the biggest challenge today is to sell a made product. There is huge competition in the industry. Today, the speed of content production is increasing and the number of games is increasing accordingly. And this is a very big temptation for providers to make games speedily but low quality with low RTP and make money quickly. But this is a very bad road leading provider to a dead end. I think these are general problems of game development.
From the point of view of game development, the speed of gameplay continues to increase, the player wants to spin faster and faster and see the result. With these introductions, it becomes more and more difficult to make games with an entertainment component. Probably, as a continuation of this story, the so-called crypto games and crypto casinos appeared with an absolutely primitive flat design and simple game mechanics so that the player could bet quickly, and quickly see the result without being distracted. I will not say that these are problems, but rather a super specialization for target audiences. This process will continue, more and more specialized games for small target audiences will appear.
Also, I think different Provably Fair mechanisms will be in demand. This is due to the fact that more and more gamblers play for crypto and are essentially anonymous gamblers who cannot prove something in violation of the casino or even the provider under their licenses. Accordingly, it will be convenient for such players to use verification mechanisms built on blockchain technology.

Cryptocurrencies and Casinos
What do you think about cryptocurrencies in general and how do you think they mix with the casino games? What do you think will happen to this combination in the future?
Cryptocurrencies for casinos are a super trend that continues to gain momentum and change the industry as a whole. Of course, first of all, it is a convenient tool for the player and operator, especially in limited markets. The crypto market is such a powerful trend in the world that it influenced not only the financial relations between the operator and the player but also the style and design of the operators' projects, the games and their dynamics of the gameplay. I'm, of course, about projects like Stake.com
Final Words
What would you like to tell our readers who may not know if they have tried your games in the past and why do you think that they should prioritise them?
If you haven't played our games yet, or have played but don't remember them, visit our updated website and get acquainted with our portfolio.
Choose BGaming games when you want to be excited and see the winnings. My favorite game is Elvis Frog in Vegas. This is the most popular BGaming title inspired by the magnetism and talent of Rock-n-Roll King. This summer we are going to release the sequel of the slot. Eccentric Elvis Frog will travel to Hawaii. BGaming is to launch Aloha King Elvis in July.
But most of all I'm looking forward to launching the game called Dig Dig Digger. This is a story about a crazy gold-digger who is looking for treasures in the heart of Egypt. It will be a hilarious and at the same time generous game! Players will be able to play it in the middle of June.
Thank you for your time, we will be looking forward to seeing your latest game releases!
Thank you! It was a pleasure to talk to you!