Top 7 Reasons Why You Should Get One Million Lucky Men's Perfume/Cologne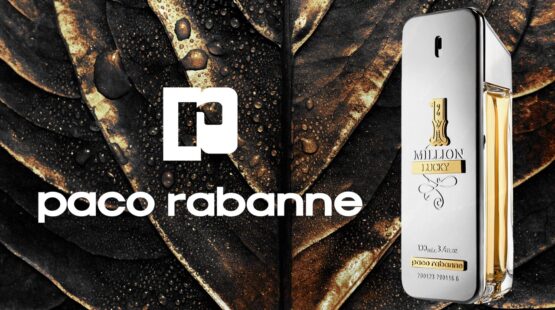 Behind every successful man, there is a faithful fragrance. Okay, so that is not how the saying goes but it doesn't make it any less true. In the same way, in which a millionaire mindset embodies confidence for success in business, a good men's cologne will muster confidence in your personal presentation.
Like an expensive Rolex watch, a premium fragrance can enhance the way people perceive you. Not only should you look like a million dollars, but you should really smell the part too. As such, One Million Lucky by Paco Rabanne is certainly a scent worth trying. Paco Rabanne is renowned for its mature premium fragrances and this particular flanker signature is something special.
Are you wondering if One Million Lucky Paco Rabanne is the cologne for you? Well, if you can relate to the seven checkpoints in the list below then you have plenty enough reason to head out and purchase this amazing men's perfume.
Why Would You Buy One Million Lucky by Paco Rabanne?
It has great projection
It's a unique fragrance
It is a fragrance for multiple occasions
The fragrance is long-lasting
Its brand image looks exclusive
It's affordable
Purchasing this perfume will conclude your Paco Rabanne collection.
Let's take a closer look at why we lay claim to these qualities:
Use One Million Lucky if You're Looking to Be Noticed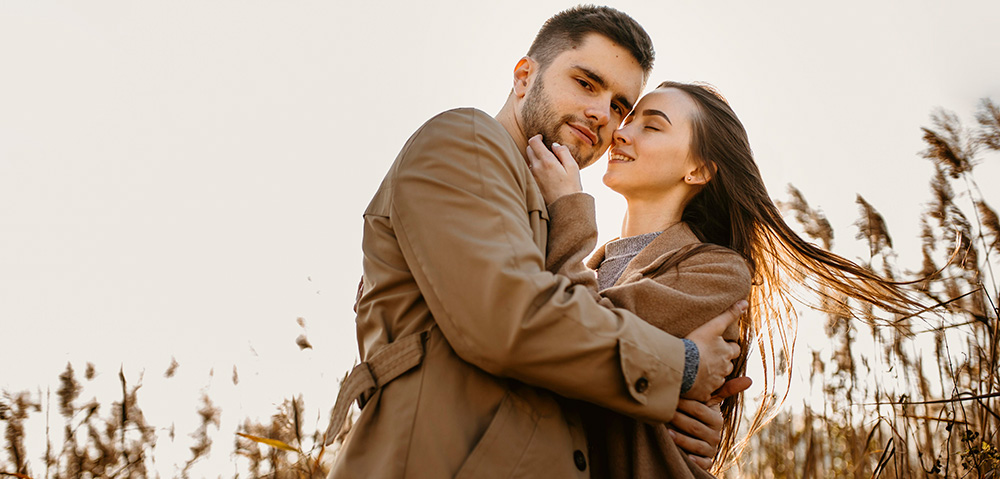 One of the key elements of a good cologne or perfume is the way it captures the attention of those around you. There is no feeling better than knowing you are tantalizing the senses of your better half.  If you get no compliments about the way you smell, then there is a good chance the fragrance you are wearing simply does not have the projection that it needs.
Even conservative use of One Million Lucky is sure to be noticed by those around you when you enter a room. A few sprays to your pulse points and those between two to three feet from you will be able to delight in your aroma. While One Million Lucky Paco Rabanne does not have the largest projection, it's just enough not to overwhelm in closed spaces.
Are You Looking for A Unique Scent?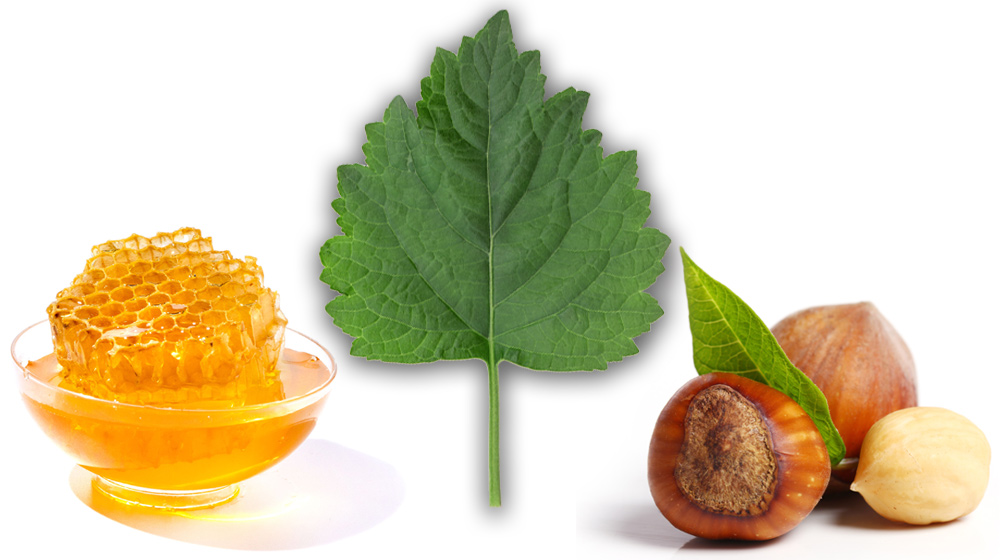 If you enjoy wearing something that is different from the norm, then One Million Lucky is certainly an option for you to try. You may even own every other One Million Paco Rabanne fragrances out there, but nothing smells quite like this 2018 introduction.
As a flanker cologne, you would think One Million Lucky would be a slight variation of the original One Million brand, but it isn't. Instead, it's like a brand-new signature. Where the original fragrance was a sweet, thick fragrance boasting mandarin and rose accents, this scent combines aromas of hazelnut, plum, honey, and cedar, with a base of patchouli.
The complete smell profile is broken down as follows:
Top Notes: Comprise ozonic notes of plum, grapefruit, and bergamot. The grapefruit is mild as it does not harbor a strong citrus tone.
Middle Notes: These include smells of hazelnut, cedar, and cashmere wood.
Base Notes: The essence of the base includes patchouli, oakmoss, vetiver, and amber wood.
What you get is a sweet woody gourmand scent with a smooth buttery tone to it. It is certainly not sickly sweet nor juvenile, but rather refined and suitable for the mature wearer.
What else would you expect from One Million Lucky's perfumer, Nathalie Gracia-Chetto? She only works with the best brands in the business and has mixed many A-list fragrances in the past. These include scents for Dior, Chloe, Jean Paul Gaultier, Boucheron, Dolce and Gabbana, and others.
One Million Lucky Paco Rabanne is a Versatile Fragrance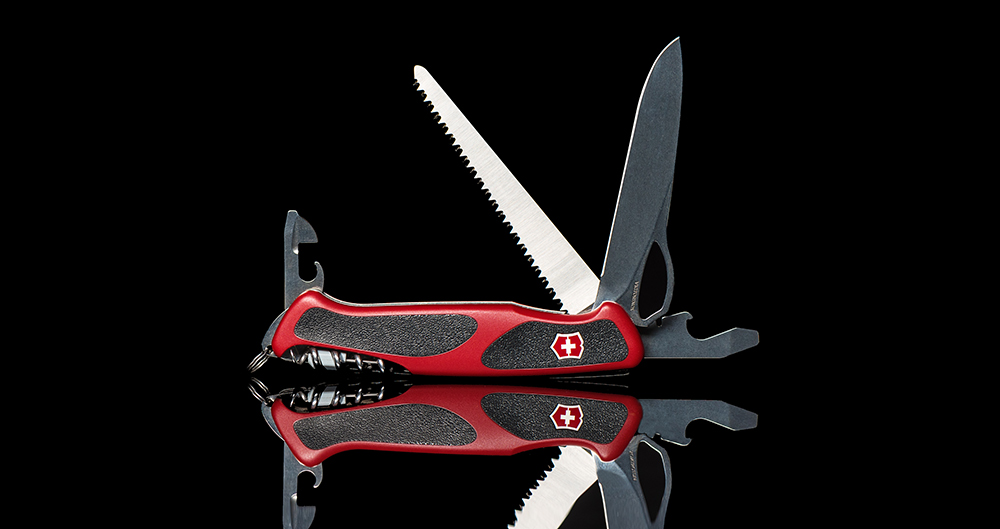 Versatility is a quality to be admired in the fragrance business. Like a finely crafted tool, One Million Lucky Paco Rabanne will come to your aid in just about any situation. This ensures that you smell good wherever you find yourself.
Though its aroma leans more towards a winter smell, when applied sparingly, it would make the perfect summery partner as well. It's also the perfect fragrance for any occasion. One Million Lucky is great for close romantic dinners and dates or is a suitable accompaniment for an evening party atmosphere. Either way, you will not go unnoticed.
The sweet tones almost make this cologne the perfect unisex spray. While designed for men, no woman wearing the odour would receive a skewed look at all. So, men, this is probably a bottle you will want to hide away from your significant other.
Do You Want a Long-Lasting Spray?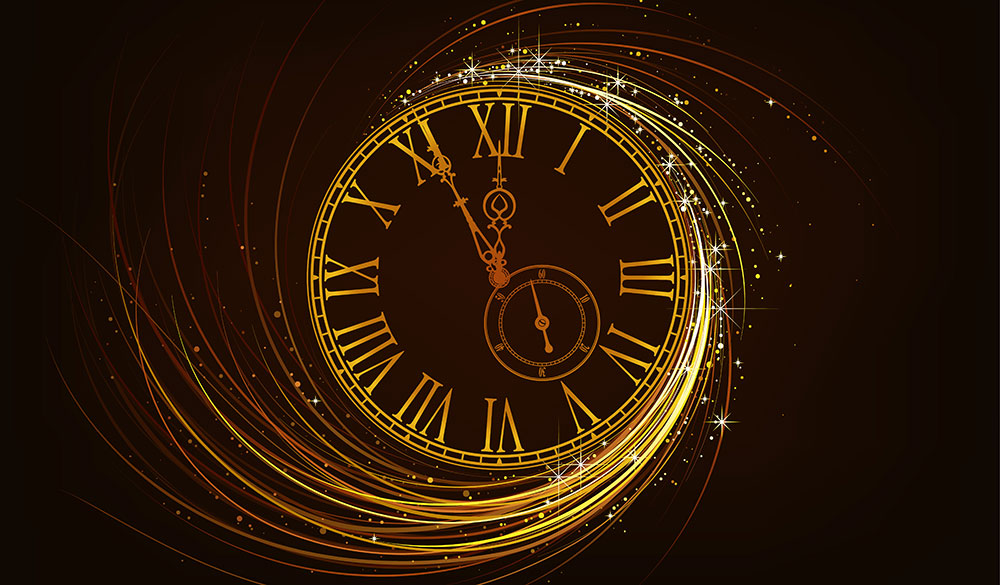 There is nothing worse than forking out the big bucks on cologne or perfume that only lasts you half the day. Ideally, you will only want to freshen up in the morning and then again in the evening. Fortunately, the performance of One Million Lucky is decent.
Most real-world tests reveal longevity of up to 7 to 8 hours. You'll need to apply up to five squirts per time for this sort of performance though. This means you won't have to worry about taking your bottle of perfume with you to the office. Apply it in the morning and again in the evening for the best success.
Do You Want a Fragrance That Looks the Part?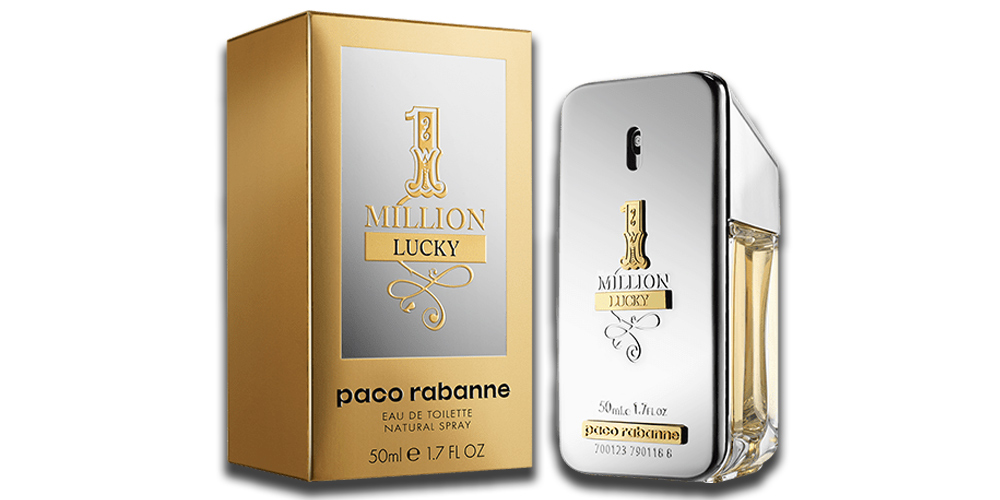 While the way the goods are packaged has no part to play in the way you smell and feel when using the product, it makes all the difference to you when you look at that bottle every day. Like all One Million perfumes before it, One Million Lucky looks the part.
Paco Rabanne has not spared the expense in the packaging. The gold and silver color tones are attractive and exude a classy, up-market feel. Take the bottle out of the box and the chromed look with gold highlights looks as expensive as the fragrance smells.
Do You Want to Feel Like Million Bucks for an Affordable Price?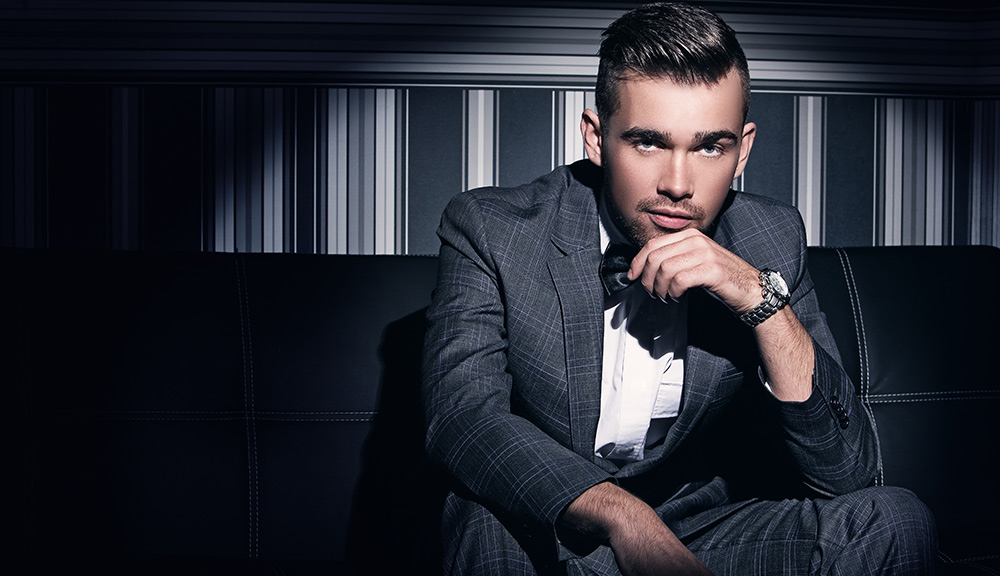 You get so much value for the money you are spending on this fragrance. While One Million Lucky is not a cheap spray that you can pick off the shelf at your favorite grocery store, it's very well priced within its own exclusive high-end niche.
It comes in various sizes ranging from 1.7 FL OZ (50ml) to 6.8 Fl OZ (200ml) and retails for between $75 to $135 on Amazon.com. As such, it is the perfect birthday gift or anniversary present.
Using One Million Lucky Paco Rabanne will help you maintain your confidence. The last thing you must worry about during the day is the way you smell. Put it together with a top-class watch, designer suit, a snazzy haircut, and your whole persona is sure to showcase success.
Finish Off Your Collection with One Million Lucky Paco Rabanne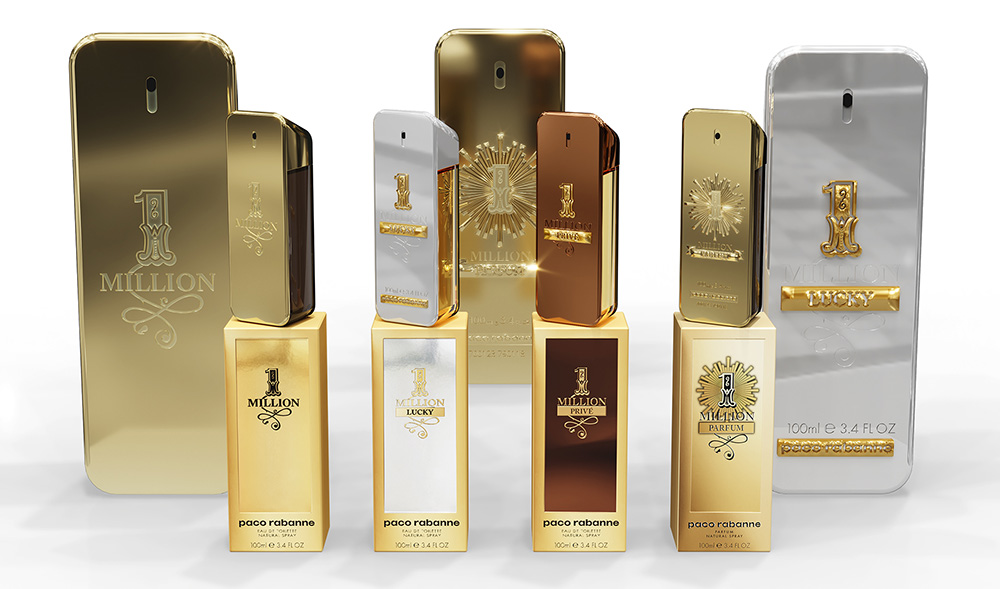 As we said at the start, One Million Lucky is a flanker fragrance. This means there are a series of equally impressive unique odours in the One Million range. These include the original One Million signature fragrance, One Million Dollars, Merry Millions, Absolutely Gold, One Million Cologne, One Million Privé, One Million Intense, and One Million Lucky.
As we've said before, One Million Lucky is quite different from its counterparts. If you love some of its predecessors, it's not guaranteed that you will enjoy the smell of this fragrance.  And vice versa, if you have not enjoyed Paco Rabanne up till now, One Million Lucky may be the scent that could win you over. Either way, it's certainly worth a try.
More About Paco Rabanne
For those of you who are not familiar with the brand, Paco Rabanne is the pseudonym for the Spanish fashion designer Francisco Rabaneda Cuervo. He took the world by storm in the 1960s with his series of "12 Unwearable Dresses in Contemporary Materials." The line changed the shape of fashion forever.
In the late 60s, he began collaborating with fragrance company Puig, which became the initial marketer of his own brand of perfumes and colognes. The Paco Rabanne fragrance brand is now one of the most recognizable premium brands in the world, sporting both male and female signatures. One Million Lucky is one of his latest introductions, having come to market as late as 2018.