The Future of Slot Machines 
Categories:
News
|
Published by:
Daniel Green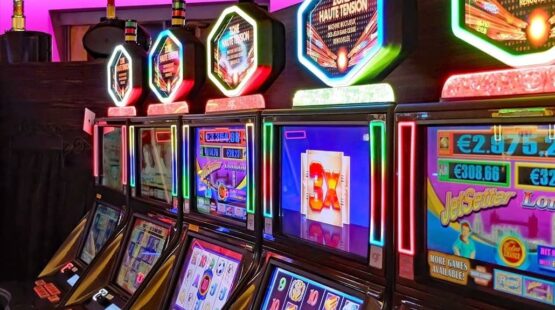 Slot machines are the lifeblood of both online and at land-based casino venues.
If you have been to a casino, chances are that you have spent some time and money on a slot machine. They are simply irresistible with their attractive graphics, thrilling soundtracks, and flashing lights.
However, the modern slot machines we see in casino halls and online sites have not always been that way. The games have gone through several makeovers over time as developers tried to keep up with the ever-evolving trends in modern technology. There was also the pressure to cater to a more adventurous generation.
As we approach the future, one cannot help but wonder what lies beyond the horizon. How will the slot machines of the future look? How will developers respond to the shifting demands of younger and tech-savvy players? Taking a brief look at the history of slot machines and evaluating the current state of the industry is the only way to project the future.
From One-armed Bandits to Electromechanical Slot Machines
The history of slot machines goes back to 1895 when a mechanical engineer called Charles Fey invented the famous Liberty Bell slot machine.
Fey's machine had three spinning reels and five symbols. These icons included diamonds, hearts, spades, horseshoes, and Liberty Bells, hence the name. The machine was special because it could make an automatic payout for several possible winning combinations. It awarded the highest payout of 50¢ for a set of three liberty bells.
The Liberty Bell gained a lot of popularity in gambling circles, inspiring more manufacturers to produce more slot machines. In 1908 for example, Herbert Mills produced a mechanical gaming machine known as the Operator Bell. The bell machines were operated by pulling a mechanical lever to spin the reels.
In 1963, Bally Technologies took slot machines production a notch higher when it developed the first electromechanical game. The machine was called Money Honey, and it was capable of dispersing a payout of up to 500 credits without the intervention of an attendant. Video machines made a debut 13 years later, and in 1996, WMS became the first company to develop a video slot with a bonus round.
A New Era in Casino Gambling
The invention of the first video machines back in 1976 ushered in a new era for both slots developers and players. At that time, video games had started to gain popularity, and developers realized that they had to keep up with the advancements in technology to continue attracting players.
The onset of online casino gambling in the 1990s, for example, inspired gaming software providers to start making slots that could be played over the internet. The very first online slots were adaptations of land-based machines but with time the providers became more innovative, diverse, and versatile as they tried to impress a younger generation of players that grew up in an era of advanced video gaming technology.
These players cannot be wowed by the simple classic three-reel machines. They want innovative video slots with captivating storylines, unique bonus features, and immersive gameplay. These demands keep driving the developers back to the drawing board, and their response has been impressive.
Today, there are thousands of slots on the internet and land-based casinos, and the diversity of their themes is beyond imagination. The bonus features have evolved as well. Gambling companies have shifted from the simple free spins rounds to more interesting features like expanding symbols and reels, multiple paylines, linked jackpots, and skill-based bonus games.
The quality of the visuals in slot machines has also improved with advancements in technology. We have come from simple 2D design symbols to enhanced 3D slot machines with brilliant animations. In 2017, NetEnt produced the first Virtual Reality (VR) slot machines, setting the precedent for other developers like Microgaming, Play'N GO, and NextGen. Consequently, a majority of online slot machines in the modern era are optimized for mobile.
Slot Machines of the Future: What to Expect
The current trends in slot machines show that casino operators and gaming software providers realize that they are competing for the attention of Millennials and Generation Z players.
These generations of younger players demand interactive and engaging games that allow them to showcase their gaming skills. Besides, spend most of their time on mobile devices, which means that there might not be much gambling action in land-based casinos in years to come.
For these reasons, we are bound to witness more technology-driven gaming in the future. This means that future slot machines will be optimized for emerging technologies as developers seek to deliver an immersive and unique experience to players. The debut of VR video slots shows that we are not far off.
Experimentation with more advanced technology like Augmented Reality (AR) is also underway. The first AR online video slot hit the market in 2018 when BetSoft Gaming released Max Quest: Wreath of RA. This invention set the scene for more innovation in the industry, and we can expect more companies to follow their footsteps in the future.
Also, we can look forward to more interactive and skill-based video slots where players can boost their payback by playing a bonus game that requires some input of skill.