The 7 Best Christmas Gifts for Gamers This Holiday Season
Categories:
Gaming
|
Published by:
Sean van der Merwe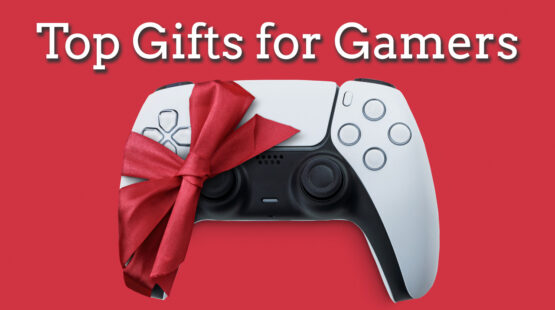 The end of the year has rolled around again. Of course, that means that Christmas is just around the corner. The hustle and bustle of the shopping malls and retail centres increases exponentially over this season, as people head out for their yearly shopping sprees.
If you haven't been buying little bits over the past year in preparation for the season, then you too may be wondering what to buy as last-minute Christmas gifts. Well, if there is a gamer in the family, we can help you out! Particularly if they use a PC for their video gaming entertainment.
This article explores the best possible Christmas gifts for gamers. Explore the 7 components that every serious gamer needs to add to their rig to perform optimally.
Top Gifts for PC Gamers
If your friend or family member is into regular video gaming, then we bet they'll be super happy if you help them upgrade their hardware. You can gain some helpful tips on what to buy in the information provided below in our helpful list.
We understand that prices vary vastly in the gaming industry. As such, you will need to manage your budget restraints when it comes to the final purchase. Our suggestions are just there as a guideline of what you could possibly look at to enhance their gameplay.
1. Gaming Headset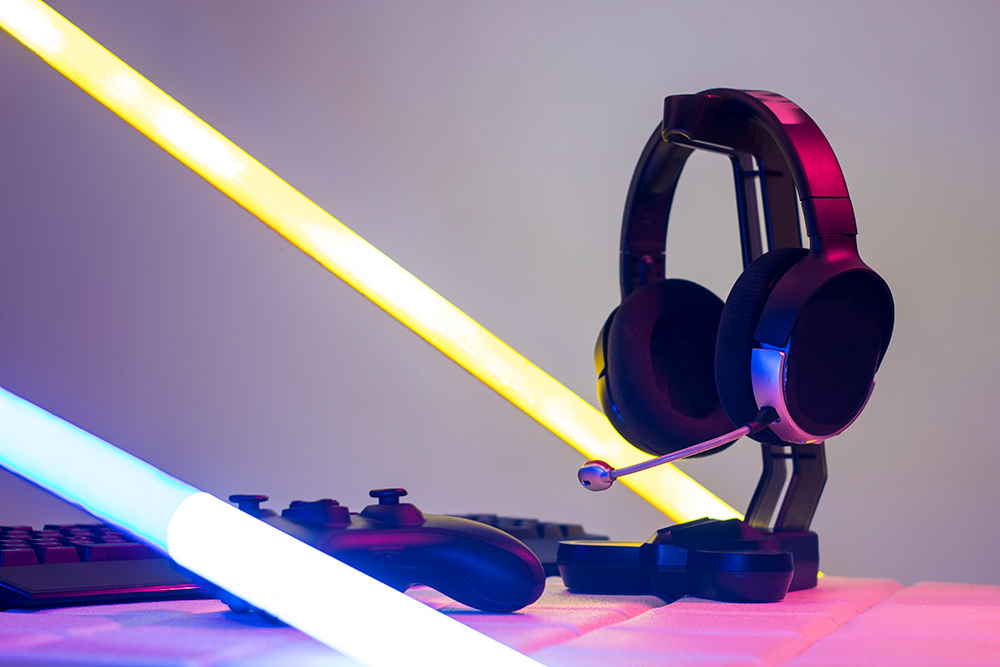 All gamers want to immerse themselves in their gaming environment. This helps with the level of engagement they experience. The greatest tool to accomplish this is a first-rate gaming headset. As such, this is often one of the best gifts for gamers.
When compared to the rest of the list, a gaming headset can work out to be one of the more cost-effective options. However, that depends on which set you decide to buy.
When buying a headset, it is important that you remember that the sound quality can be presented in two different formats:
Stereo Sound: Almost all two-ear cup headphones provide sound in stereo. But you'll want to find out from the salesman how well they cue directional inputs. When playing shooting games, players will want to know what direction the enemy sounds are coming from.
Virtual Surround Sound: Some headsets come with 7.1 virtual surround sound. These are brilliant for directional cues. They utilize the latest sound card technology to provide a 3D audio world for the gamer.
If you are not sure where to begin, brands such as Turtle Beach, Razer, SteelSeries, Corsair, and Logitech all provide several headphones, each. These names provide nothing but quality gear.
2. Gaming Mouse
A mouse is a mouse, you say? Wrong! Gaming mice perform way better than regular office mice in the heat of the action. Not only do they come in different weight classifications for comfort and manoeuvrability, but they generally come with specialised software that allows you to customise the action of the mouse.
You should be able to set the DPS (speed), and the X and Y axis sensitivities. This will make a big difference when playing high-octane games that require pace and precision. A laser mouse usually performs better under these circumstances than a regular optical mouse.
Some of the better mice will even come with a set of weights. The player can then take out or add as many as they feel necessary. This may be the perfect gift for a gamer if you are not sure about what weight level they are looking for.
We advise that when you look to buy a mouse as a gift for your gamer, be sure that it has a braided cord (for strength) or that it is cordless. However, with a cordless mouse, you will need to make sure that it still provides decent gaming response times. You can chat to the salesman about this.
3. Gaming Mousepad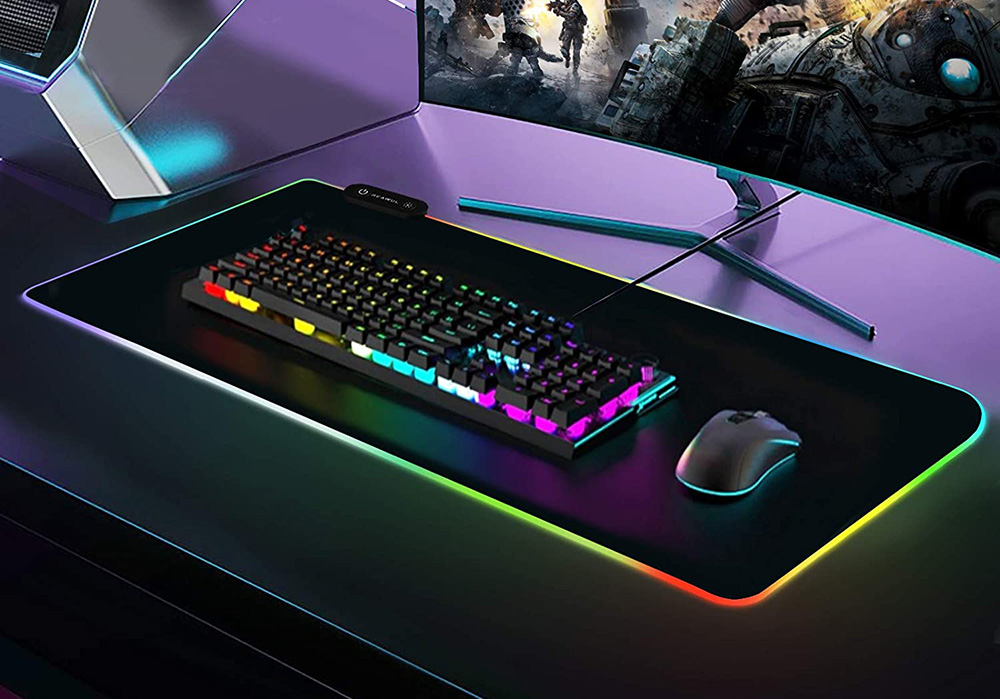 If you are looking for a smaller buy that doesn't cost an arm and a leg, you can explore buying a new mousepad. These are the perfect gifts for gamers who want just a small update to their setup.
Gaming mousepads come in all sorts of sizes, so it may be best to look at the space available on the desk station. Unlike office workers who really just need a small mouse pad to move their cursor up and down the page, gamers tend to move their hands about hurriedly and in big arcs. You will need to take this into account. In our opinion, the bigger the pad, the better. In fact, you can even purchase mousepads that cover most of the width of the desk. This way, the recipient can place their keyboard and mouse on the pad.
Be sure to look for a mousepad with a smooth micro-weave surface for smooth movement and a rubber underside to prevent slipping. They come in various colors, patterns, and designs, so it really shouldn't be a problem finding one that matches the colors of your recipient's current setup.
4.

Gaming

Keyboard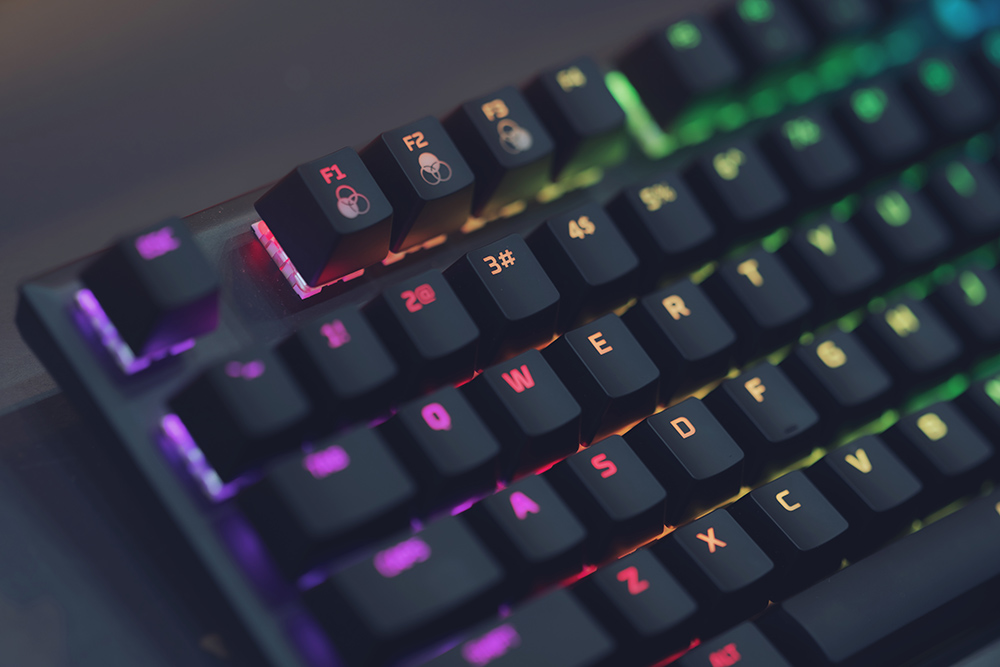 This is where things can get very personal for gamers. The touch and feel of a keyboard can make or break a gaming session.
The first thing you will need to consider is whether the keyboard is used only for gaming, or whether the gamer uses it for general office work and admin, as well. If solely for gaming, you can look into buying them a ¾ keyboard. Here, the numerical pad on the right of the board is generally missing. This sort of gaming keyboard takes up less space on the deck. Thankfully, there are options for full-size gaming keyboards if office work is a necessity.
The best gaming keyboards are mechanical keyboards. They may be a bit noisier than traditional setups, but they are built for durability and quick responsiveness. Gaming keys can usually be taken off and replaced, too.
5. New Controller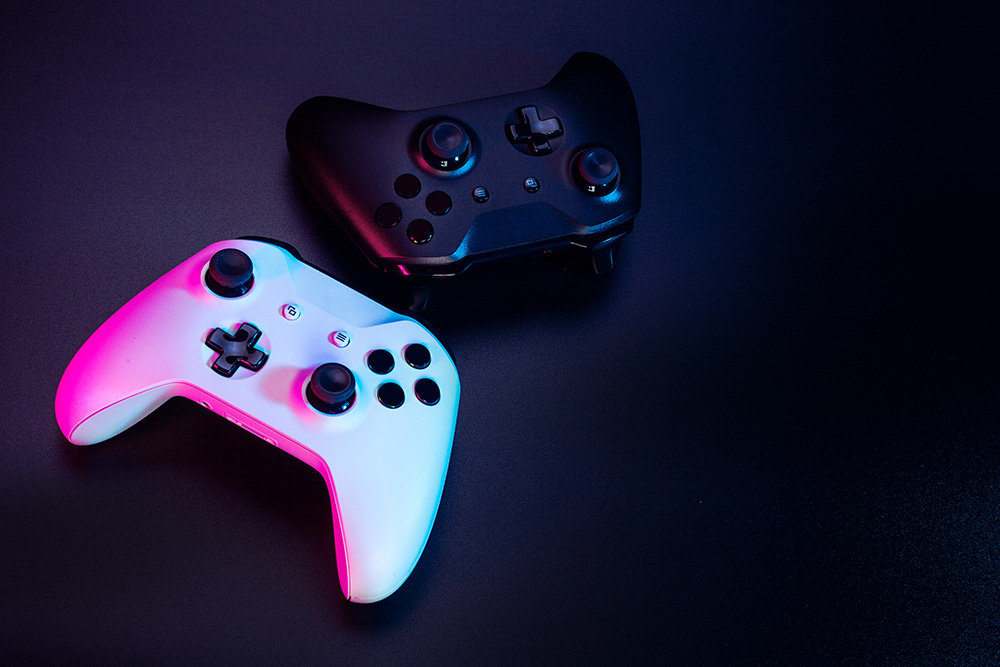 Of course, not all PC gamers use a mouse and keyboard to play their games. Many enthusiasts prefer using a standard video gaming controller, like the ones found on a PlayStation or Xbox console. You might think that all controllers are equal, but they are not! Upgrading a controller might well be one of the best gifts for gamers.
SCUF Gaming makes some of the leading controllers on the market right now. Many of their top brands provide extra triggers and toggles that are a dream to play with. Playing With SCUF Impact paddles ensures that you can keep your thumbs on the stick while you use the triggers on the back of the device for all your various gaming functions and commands.
6.

Gaming

Chairs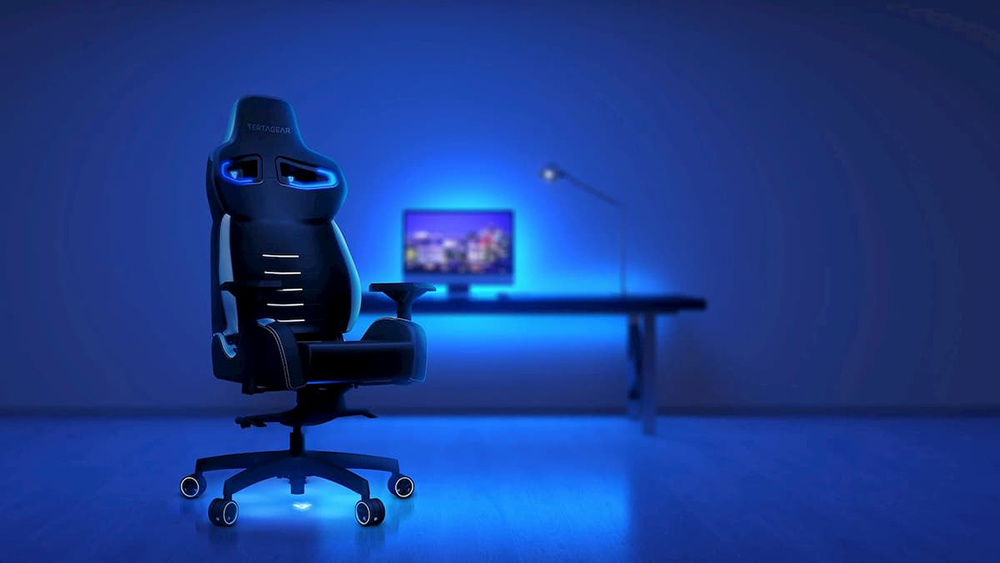 One of the most important aspects of gaming is overall comfort. Nothing accomplishes that better than a gaming chair. The better chairs come with targeted lumbar support, adjustable armrests, various reclining levels, and a comfy headrest. Of course, they definitely look the part, too.
If your friend or family member is using an old dining chair or cheap office seat, then this may be the best gift for their gaming. There is nothing worse than standing up from a long session only to feel the pain in your neck, shoulders, or back. Adjustable gaming chairs will alleviate all of this.
Corsair Chairs are beautifully crafted for the job, but there are plenty of other brands that provide similar functionality for a lot cheaper.
7. Gaming Monitor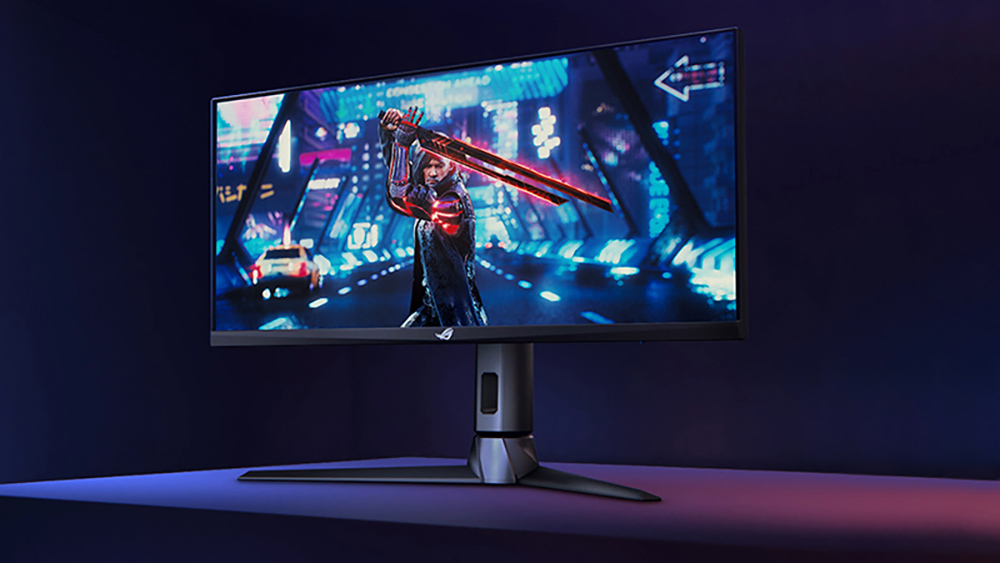 Action-packed video games come alive thanks to audio and visual attributes in the game. While we have covered the best gifts for gamers on the audio end by explaining more about headsets, we have not ventured onto the visual side, yet.
A good PC gaming monitor makes all the difference when playing. If your friend or family member is playing on anything smaller than 24 inches, they need an upgrade, badly!
There are a few things to consider when buying a screen:
Response rate: This is how quickly a pixel can display on the screen, whether it's from one color to another or from one shade of the same color to another. The best response time is 1ms. Steer clear of monitors with a 5ms response rate for gaming.
Refresh rate: This is how many times per second a display is able to draw a new image. A 144Hz monitor refreshes an image 144 times per second. This is the ideal minimum refresh rate needed for a gaming rig. While people do play on 60Hz monitors, they are best suited for office work. A higher refresh rate equals smoother gameplay.
Display Definition: This is the concentration of pixels on the screen. The higher the definition, the clearer the picture. We advise that you purchase a minimum of 1920×1080, however, 2K or 4K monitors are more highly recommended for the optimal gaming experience.
Size: We recommend that you purchase a screen no smaller than 24 inches for a gamer, with 27 to 32 inches being preferable. The bigger the screen, the better the immersion quality.
Of course, monitors come with other special features that usually dive up the price, too. What you buy will generally depend on what you can afford. These features include a curved screen, G-Sync capabilities, and more.
Tips When Planning Your Purchase
When purchasing gifts for gamers, bear in mind that they can be quite picky about what equipment they use. As such, once you have chosen what component you want to buy, you may have a little more digging to do before you make the final purchase.
Follow some of our prescribed tips below to ensure that you make the right choice:
Keep an ear out and do some fishing about what brands your chosen recipient likes most. Are they into Corsair, Roccat, Razer, Logitech, or something else? Nothing will make their day more than if you get them their favorite brand.
Find out what gear they already have and make sure you are buying an upgrade and not a downgrade.
Make sure that the gaming gifts you buy are compatible with their current system.
Be sure to keep the receipt for the purchase. This way, an exchange of the product is possible if the purchase does not meet their requirements. Make it clear to them that you will not be offended if they would like to exchange it for another brand, etc.
The gaming genre is an exciting subculture to be part of and receiving new gear is one of its highlights. So, if you decide that you want to invest in gaming gifts, you are about to make someone very happy, indeed. We are just glad that we could be here to help you put a smile on someone's face.