Swedish online casinos – why are they so popular?
Categories:
News
|
Published by:
Daniel Green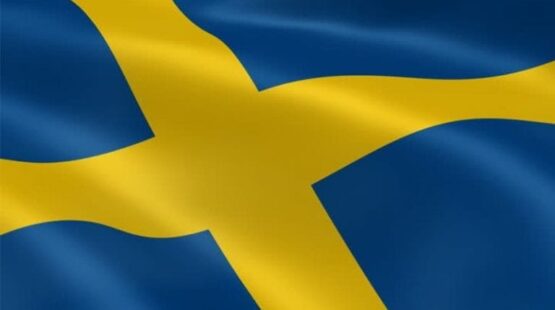 The Swedish casino market is interesting since there are a lot of great online casinos to choose from for Swedish players because Sweden has done a great job of making it really easy to play at casinos online. Today we will share our thoughts about Swedish online casinos. Keep on reading to see what what we have to say about the Swedish online casino market.
A bit about Swedish online casinos
We were curious about why the Swedish online casinos and the casino market in Sweden have become so popular. For Swedish players it's really easy and convenient to play at different online casinos. This is first of all because of their easy non-registration process. They have something called Mobile ID or BankID as it is called in Swedish.
With this method, they don't need to go through the traditional registration process and fill out their name, address, phone number, etc. Instead, they just need to enter their Social security number and verify via an app on their phone or computer. It takes less than one minute to do and when it's done they are ready to play.
Another thing that makes Swedish online casinos like Spela and many others so popular is because their deposits and withdrawals are in most cases instant. It takes no more than 1 minute to make a deposit and about 10-15 minutes to receive withdrawals.
Aren't there more risks when you are able to play that easily?
So, we understand that it is very easy to play at online casinos for Swedish people. But in order to discuss this further, we decided to ask a person who's an expert in the Swedish online casino industry. So we followed up with the question that hit us. Is it not kind of high risk when it's so easy and fast to play, deposit and cash out? Erik Bergman from Great.com agrees with us that the risk of getting addicted and playing too much can increase due to this. But he also tell us that Sweden has a really good system where you can suspend yourself with your Social security number and take shorter breaks from playing if you want to.
Erik also tell us that the system can also give players information on how much they have played, won, or lost during their session. All Swedish online casinos need to be licensed by the Swedish gambling commission and provide useful links to different help centers for gambling addiction.
How popular are online casinos in Sweden?
Our last question was how popular online casinos in Sweden actually are. Erik says that the online casino industry on the Swedish market has increased a lot in popularity among people in the country in the last years. Again, this is mostly due to the convenient way to play and many people that didn't play at all before, have probably tried it out by now.
We would also like to mention that are are other factors which have a major impact on the casino and the whole Igaming industry such as:
Culture and traditions
Economy and average income
Perceptions of fun
So depending on various factors, countries can be quite distinct if compared with one another.  That's why their average player, promotions, branding, website design and other things can be totally different.
We want to say thank you to Erik for his time and the answers regarding the Swedish online casino industry.