Should you Play Progressive Jackpot Poker?
Categories:
Gaming
|
Published by:
Daniel Green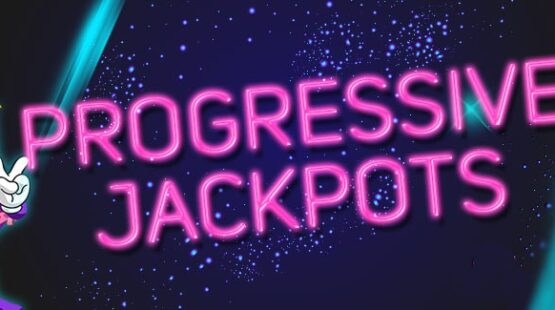 Many dream of winning big in poker by enjoying a great tournament victory and scooping millions. But it's also possible to make a fortune with little stakes thanks to progressive jackpot games.
There are lots of ways to succeed at poker, from staying cool and calm to playing within your limits. Players can also choose from a very large assortment of games, with different rule sets and potential prizes.
Progressive jackpots are something that is typically associated with online slots games rather than poker. The progressive part means that every time a game is played and the top prize isn't won, it increases by a little bit more, often leading to jackpots of hundreds of thousands or even millions of dollars. However, this prize type isn't confined just to slots, and poker players can enjoy it in both real-world and online forms.
This can lead to life-changing sums of money being won in poker tournaments, but without the very expensive buy-ins necessary for a high roller table or tournament. For example, Frank Nagy of Monmouth County ended up a tasty $1.1m better off playing with a stake of just $5 while enjoying himself at the Tropicana.
Online Video Poker Progressive Jackpots
Video poker games often come with progressive jackpots for different styles of poker, and you can also find multiple jackpot variations within the live dealer section of an online betting site as well as in real-world casinos.
Caribbean Stud and Texas Hold'em are among the most popular online progressive jackpot poker games. Caribbean Stud Poker is played against the house rather than other players, making it ideal for an online experience. Not only can players win or lose as normal, but there's also the option to enjoy substantial profits if the progressive jackpot conditions are fulfilled. Get a royal flush, and the whole prize fund is yours. A straight flush isn't as good, but may still award you a tasty slice of the progressive jackpot fund.
Other progressive wins in poker might be triggered by having four of a kind, and wins can be either full or partial, as outlined above with the royal/straight flush example.
One way to have a crack at winning big is to play at mobile casinos, which are easier and handier than regular sites because you can access them anywhere. Not only that, no deposit bonuses enable players to play for cash prizes without any risk of finishing behind, an ideal way to try and win big with zero stress.
Are Progressive Poker Games Worth It?
The odds of winning a progressive jackpot are pretty enormous (consider how many times you've had a royal flush, or how frequently four of a kind rolls around). But if the stars do align then the sum of money you can win really can be life-changing. As with progressive slots, some players tend to leave a progressive game alone until a progressive jackpot is looking on the fat side. That doesn't alter your odds of winning, but it does mean the prize is that much bigger (and some players, it must be said, believe that a game is 'due' to pay out when the jackpot crosses a certain threshold, although this is not mathematically true).
If that's the approach you want to take then take note of the seed value of the jackpot (the minimum to which it's reset after it's won) and some recent wins to get an idea of how things stand.
Also, consider the house edge of the game you're playing. Pursuing a long shot huge win when you have a decent chance of finishing ahead is one thing. Chasing a one in a million shot when steadily eroding your bankroll because the house edge is monstrous is quite another.
A bit like a kick to the corner in rugby, progressive jackpot poker games are only really worth it if you finish ahead, but you can only ever know that if you play. Therefore, players are advised to not bank on the big win, but if you like a particular game then having a small chance of an enormous profit is a nice little extra.
If you're unsure whether a certain game might be up your street or not there are ways to play for free. These include using no deposit special offers and free modes (the former come with the chance to win cash prizes, whereas the latter is just practising).
Big Progressive Jackpot Wins
We've already mentioned Frank Nagy's fantastic $1.1m win at the Tropicana, and he's far from the only player to make a tidy sum thanks to playing progressive poker.
Another wonderful win in Las Vegas occurred when Shannon Stachowiak was celebrating her wedding anniversary. She received an unexpected anniversary gift while playing 3 Card Poker, and cited her husband as a good luck charm. Given she won $230,000 after getting the Mega Progressive Jackpot in Bally's Las Vegas, we can only hope she sticks with her man (and he proves just as lucky in the future).
In 2011, professional player Huck Seed was playing video poker at the Aria and won a tasty $670,000 courtesy of a progressive jackpot win.
Progressive jackpots aren't the only way to win big. The flamboyant John Hesp, a caravan salesman from Yorkshire, normally plays at £10 a time at a local casino. Until one year when he entered the World Series of Poker (WSOP) in Las Vegas and ended up coming fourth, winning a cool $2.6m in the process.
Progressive jackpots in poker can offer huge wins for tiny stakes, but always remember that the odds are correspondingly long.