PokCas Exclusive Interview with Endorphina's Sales Manager
Categories:
Interviews
|
Published by:
Sean van der Merwe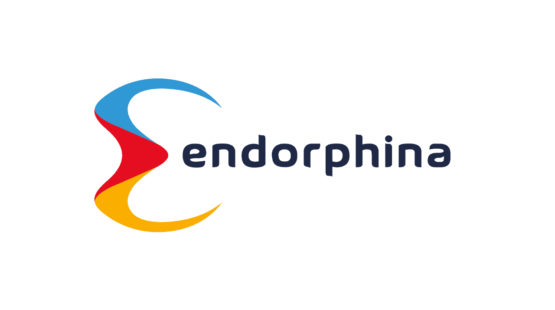 Today we will be talking to Zdenek Llosa who is a Sales Manager of Endorphina, an innovative casino game development studio.
In this exclusive interview, Zdenek deep dives into Endorphina's greatest achievements, what makes the company absolutely unique, how they keep players engaged, their biggest challenges, their take on cryptocurrencies, and what we can expect from them in the near future! Interested? Take a look at the full interview below.
Endorphina
Hello, could you please tell us more about yourself and your history with Endorphina?
First, thank you PoKcas for the opportunity to introduce myself, my name is Zdenek Llosa, and I joined Endorphina back in 2018 where I'm currently a Senior Sales Manager overseeing the regions of LatAm, Spain and Italy. I'm very thankful for the opportunity to be part of one of the fastest-growing companies in the iGaming industry.
What are your greatest achievements to date?
On a company level, we have been able to improve our game portfolio and extend our reach to more regulated markets such as Croatia, Romania, and more.  On a personal level, I have learned a lot about our industry, allowing me to strike very important partnerships for Endorphina in different markets where we are now live.
iGaming Industry and Players
Why do you think you stand out in the iGaming industry, what makes you different?
I am very happy to be part of the Endorphina team, a really fast-growing company that has been able to establish themselves in the market with a unique combination of classic slots, reliable math, high quality graphics and detail-oriented mechanics within all our games.

How do you trigger the player's fun factor? What do you consider fun when it comes to casino games and their features such as music, bonus rounds and overall gameplay?
Every player is different and so is their appetite for games – we understand this and take it into consideration. This is why we put out a variety of diverse slot games. We're continuously working on our reputation with every game we launch and every exhibition we visit.
 What are the biggest challenges of being a casino game developer now? Do you think that there will be additional challenges in the near future?
A very important part in my opinion will be to stay relevant and innovative given the high competition of slot games in the market. Endorphina is an in-house slot developer and supplier that allows us to be fully creative in our new game development. We remain dedicated to providing the best entertainment for players all around the world.
 Do you think that creative casino game developers will be releasing more non-standard games in the future? For example, multiplayer slots, games with long storyline and similar.
There is no doubt those types of games will be released more and more by game developers as a new generation of players arise – and it is a good opportunity to attract different types of players. However, the classic type of games with simple mechanics have always been a strong type of game for players around the world. Our portfolio has a bit of everything including exciting themes such as Minotaurus, Voodoo and vast option of fruit games with different types of multipliers like Fruletta, Lucky Streak and the Hell Hot series.
Cryptocurrencies and Online Casinos
 What do you think about cryptocurrencies and how do you think they mix with casino games? You seem to care a lot about this mix, you have even released games such as Satoshi's Secret. Why have you decided to take this approach?
Cryptocurrencies in my opinion are here to stay and practically every industry that has a digital presence is thinking about it. The online casino industry has been quick to embrace it. We also understand that the attention span for most players these days is quite short while selecting a new slot to play and our Satoshi's Secret slot managed to stand out from most casino offerings. With a strong hacking theme, high detailed graphics, and special bonus round, Satoshi's Secret takes you on a digital journey full of captivating sound effects and an extra atmospheric soundtrack. We are very happy with this game, and we feel it is sending the right vibes across casino portals in the world.
Final Words
What would you like to tell our readers who may not know if they have tried your games in the past, why do you think they should prioritise them?
We are constantly working on developing the best games for our players and increasing our reach to even more. We have entered new regulated markets this year and we are looking forward to reaching a few more next year. Our games are available in more than 1,000 online casinos and growing, so we kindly invite everyone to finds us and get a taste of Endorphina games.
Thank you for your time, we will be looking forward to seeing your new game releases!